Best Black Friday Robot Vacuum Deals 2019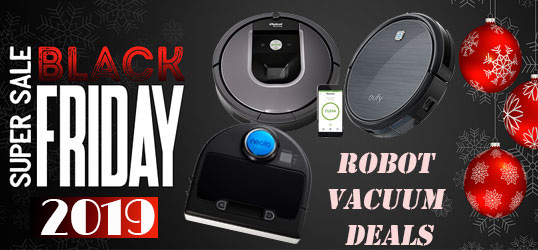 Hello, November is here, a time when the shopping frenzy sets in.
Everyone is curious about what are the best Black Friday Robot Vacuum Deals in 2019.
What is Black Friday?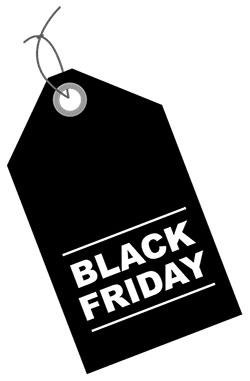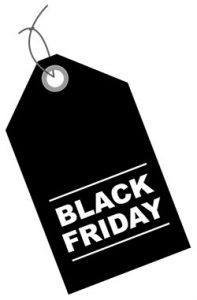 This winter sale is organized in almost all the countries with the US leading the pack for obvious reasons. However, different countries have a different understanding of the word, but one thing that remains consistent is that it is a sale event.
BF is the day after Thanksgiving in the US, and the word was coined from the fact that there were many accidents and catastrophes on that day. This is quite true because we've seen several accidents during Black Friday, often caused by the crowds of shoppers. But thanks to Amazon and the rest of the online retailers, you can scramble for deals without leaving your house.
Also, some explanations suggest that it is a period in the calendar when retailers started making profits thus moving from the red zone to the black zone.
In the UK, Canada, Mexico, France, Australia, Germany, and the rest of the countries, there could also be different explanations, but one thing remains uniform; it's the biggest annual sale!
When is Black Friday?
Black Friday is held on the day after Thanksgiving meaning it's scheduled for the 29rd of November 2019. In 2017 on 24th November and 23th November in 2018.
This year big sales is set for November 29, but I am sure deals will start trickling in that week, through the weekend and even to post – Cyber Monday. We've seen some retailers even coining their own 'Black Thursday' by starting their sale on Thanksgiving.
What Are The Best Deals in 2019?


Arguably the best robot vacuum brand, iRobot, has been forced to drop its prices to keep up the stiff competition.
Also, the fact that there is one new model, Roomba s9/s9+ and i7/i7+, means that the focus has shifted away from the older models, including the discontinued Roomba 980.
We've also seen the Roomba 690 drop below the $300 mark twice this year, and maybe it's time the cheapest smart Roomba will hit the lowest price to compete with Deebot N79s, as well as its mates, the Roomba 675 and E5.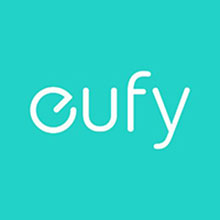 This is another cheap and trendy brand. Over the past year, EUFY has released several models, including Robovac 15c, 25c, 30c, among others.
If you want a carpet vacuum, the new EUFY Robovac 11s Max and Robovac 15c Max are great models as they push suction power to 2000Pa.
The prices are also fair, and even though they were no major deal last year, we expect prices to drop significantly this year.

The Deebot N79s has been the highlight of the Deebot Series.
We've seen its price drop to $120 before plummeting to $230.
This year, it's expected to feature among the best deals as it is among the best affordable vacuums. Other ECOVACS deals to expect include Deebot 500, Deebot 711, and the OZMO series.

The highlight of Black Friday this year will be Roborock, the company behind the Roborock S5 and S6, Xiaomi vacuum, and Xiaowa.
The S5 is a really impressive vacuum cleaner and integrates a mop just like the new Roborock S6. There's also the S5 Max.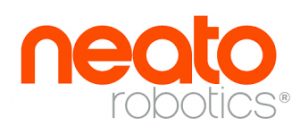 This brand has not released new products of late but expect to see some good deals as well.
We hope the price of the D7 Connected will come down from $800 as we still wait for Neato's new model.



While it is a little-known brand, Coredy vacuums have been here since 2011.
The company has continued to raise the standards with some great vacuums including a 3-in-1 cleaner that sweeps, vacuums and mops. The prices are very fair and with Black Friday around the corner, expect some fantastic Coredy vacuum deals this Black Friday


SharkNinja is also expected to feature in this year's sale.
This could be the final big sale for Shark NV752 as we await the release of a new Shark robot vacuum.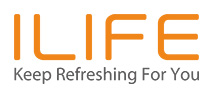 If you are looking for a cheap robot vacuum under $200, ILIFE has plenty of options in the A-Series and V-Series range.
In July, we've seen the price drop on a few models with the ILIFE A4s notable falling to $125 in July.
With new models like V8s and A10, expect crazy prices on the previous models.
How to select the best robot vacuum
1. What are your needs?
We have robot vacuums for hard floors, hardwood floors, carpets, pet hair, allergens, and even germs. That said; let your needs inform the choice of your vacuum.
Here are a few recommendations but you can find our detailed robot vacuum buying guide here in this review of the best robot vacuums in the market.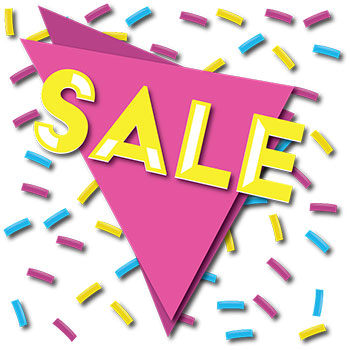 If you have hardwood floors, look out for a vacuum with soft bristle brushes or rubber extractors because they are gentle on the fragile surface. You may also want to consider a mopping function which ensures floors are cleaned with minimal water as moisture is hardwood floor's enemy number one. We have reviewed the best robot vacuums for hardwood floors.
For homeowners with carpets, a vacuum with high suction power is the most ideal. The higher the carpet pile, the more the suction required. On some specific rugs like shag, you also need to consider the brush and several other factors.
We also have robot vacuums that have been designed to handle pet messes. If you are ever frustrated by the pet hair on your floor and carpets, look out for moderate suction so as not to blow away the pet hair, a tangle-free brush and preferably, a robot mop. HEPA filters are also necessary to combat the pet dander related allergens.
Large apartments and high traffic rooms require a longer time to clean and precision respectively.
If you want the best vacuum for such tasks, make sure to go for longer runtime and if possible, get a vacuum with auto-resume, for example, Roomba 960 and 980, Botvac D7 Connected, Roborock S50 among others.
verdict

For the smart home shopper, there is so much in stock for you. We have robot vacuums with Wi-Fi for Smartphone operation as well as integration with other connected devices like Amazon Alexa, HomeKit, SmartThings, among others.
ECOVACS N79s is a great choice because it offers a wide range of smart features at a very low price compared to the likes of Roomba 980 and the new Roomba i7+.
2. What are the best brands?
The robot vacuums industry has attracted a lot of companies. Today, the market is flooded with all kinds of brands, from the trusted ones to come cheap knockoffs.
But why should you buy these top brands yet they are expensive?
3. What's your budget?
Lastly, you have to set your budget. The robot vacuums market offers a range of options, from the cheap robot vacuums under $200 like most ILIFE robot vacuums to high-end models like Roomba i7+ that cost over $900.
Black Friday Shopping Tips
Here are three essential tips for shopping online.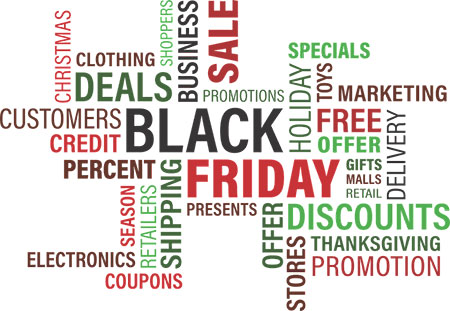 1. Window shop upcoming deals
You don't want to fall for a robot vacuum on the first day, yet there is a better deal of a robot vacuum with a mop on the second day. We understand this might be a hassle and that's why our editors will be updating this review with all the latest robot vacuum deals they discover.
2. Prepare a wish list
Black Friday deals are irresistible because of the crazy discounts. If you are the impulse buyer, this is not a sale you want to go into freestyle without any specific agenda.
For every item you have in your shopping list, browse for the best deals you have seen so far and prioritize the models based on their performance.
3. Watch out for flash sales
One of the exciting things about Black Friday is the flash sales. This is a timed event where you find select items at incredibly low prices.
Make sure to check out once you've added the product to cart. Remember, you snap a deal upon checking out and getting an order number and not by just adding it to cart. Watch out for these mini sales because you might get the Roomba 980 for $200; you never know.
Other helpful tips
Final words
We expect to have plenty of deals as each brand tries to assert itself in the competitive robot vacuums market.
But if you ask me, every other day has been Black Friday if you are the smart shopper who knows where to get the deals. There are always crazy deals out there, the problem is spotting them.
For us, we are still on the hunt, and that's why you should bookmark this page if you want to get the best robot vacuums deals.