Best Black Friday Vacuum Cleaner Deals 2019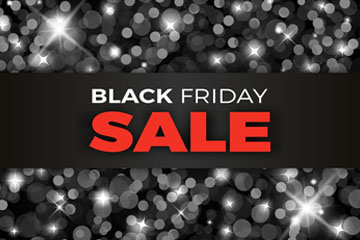 November is finally here, and that means time to shop till you drop. If you are looking for the best Black Friday vacuum cleaner deals, you are at the right place.
We have scoured the market to find you the latest deals and discounts for the upcoming sale.
This year's Black Friday has been set for November 29, quite an unusual schedule. Most have fallen between 20th and 25th. That means this year, the shopping window is shorter, but that doesn't mean the deals are any shorter.
Important
Expect early deals as usual before Black Friday, and Cyber Monday arrive.
Now, if you are planning to buy a vacuum, be patient and wait for Black Friday. This is because of the crazy deals and discounts that retailers have in stock for buyers.
But then, before you go out shopping, there are several things you need to know.
How to select the right vacuum
First, assess your cleaning needs and know which type of vacuum will best suit your needs.
There are upright vacuums, canisters and the stick/handheld model.
The upright vacuums are large but pack excellent raw power, so if you are looking for an all-round cleaner; these are the best.
Canisters are best for those who have large houses, especially with two or more floors. At least canister vacuums are easily portable and still offer excellent cleaning performance.
Lastly, the stick and handheld vacuums are lighter and are ideal for light vacuuming. You can use them to vacuum upholstery, your car, and high above places where canisters and uprights can't access.
The next thing to consider is your budget. While Black Friday promises lots of deals and discounts be aware of the prices in general.
Some vacuums are expensive, while others are affordable. The expensive models are the best, but that is not to say there are no cheap vacuums you can trust.
Now talking of the prices, the household names will set you back more while the little known brands will at least save you a few bucks.
Below are all the Black Friday vacuum deals waiting for you.
Dyson Black Friday Deals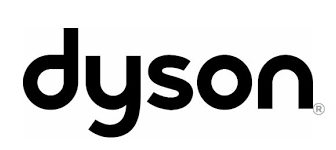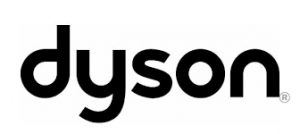 Dyson is among the most popular vacuum brands.
The UK company is best known for their upright and canister vacuums, as well as stick and handheld models.
Dyson also features in the robot vacuums industry with the Dyson 360 Eye. But the company doesn't seem interested any longer in the Roomba dominated field.
The prices are not so friendly, but still, there are some worthy Dyson vacuum discounts.

Hoover Black Friday Deals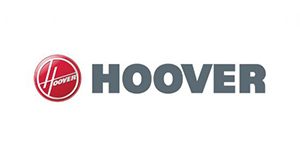 Hoover is a US brand, and arguably, the most popular in the US.
The company has been in business for over a decade.
In the US, the company is known for floorcare products.
But in Europe, the brand has expanded to appliances, including dishwashers and washing machines in addition to floor care products.
Important
Just like Dyson, this is an expensive brand, but considering the excellent performance, you shouldn't mind forking out a few more bucks to bring a Hoover home.
If you are looking for the best Hoover vacuum deals, below are the best we found.

Shark Black Friday Deals
Formerly known as Euro-Pro, SharkNinja is a US brand that is synonymous with the SharkNinja line of blenders and food processors.
The brand is also in the vacuum industry where it boasts upright vacuums, canisters, stick and the handhelds and also robot vacuums. Shark also has steam mops and irons.
Attention
This is a top brand and has highly specialized vacuums for different floor types and even pets.
Regarding the prices, Shark vacuums are also pricey, but you can take advantage of the Black Friday Shark deals below.

Rug Doctor Black Friday Deals
As the name suggests, Rug Doctor specializes mainly in carpets, and that's where the Texas-based company thrives.

The company was established over 40 years and is a household name when it comes to carpet cleaning.
Important
In the UK and US, Rug Doctor is known for their professional-grade DIY deep carpet cleaning machines.
If you have stubborn carpet stains, then a Rug Doctor vacuum will sort you out. Below are all the Rug Doctor Black Friday deals.

Bissell Black Friday Deals


Bissell, also known as Bissell Homecare, is a vacuum cleaner and floor cleaning brand based in Michigan.
The company was established over 140- years ago and is best known for its high-performance vacuums.
The company is the official sponsor of the Bissell Pro Cycling Team.
Unfortunately, Bissell vacuums are expensive but this Black Friday, there are plenty of Bissell Black Friday deals as listed below.

Dirt Devil Black Friday Deals
Dirt Devil is a US-based vacuum cleaner brand established in 1905.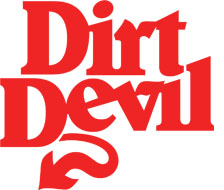 Important
Since then, the company has risen the ranks and today, it offers some of the best affordable vacuums including the stick, handheld and full-size models.
Dirt Devil is an inexpensive brand and this Black Friday, you can snap any of the below Dirt Devil vacuum deals.

Tineco Black Friday Deals

Tineco is a pretty new vacuum brand, a brainchild of Chinese robot vacuums brand ECOVACS.
Tineco is not an all-round vacuum brand – it offers only cordless vacuums.
They bear the same resemblance of the Dyson V series only that Tineco stick vacuums are much cheaper compared to Dyson.
Below are the best Tineco Black Friday deals.

Miele Black Friday Deals
Miele is a German brand with wings spread all over Europe and here in the US.


The company boasts a wide product portfolio, including ovens and steamers, vent hoods, coffee makers, dishwashers, and washing machines.
The company also boasts inexpensive vacuums.
Below are the best Miele deals and discounts this Black Friday.

There you have it folks, all the best Black Friday vacuum deals. As you can see, there are plenty of deals up for grabs.
Attention
But remember, plan your shopping and if possible, make a wish list to avoid impulse buying.
While it is all about the deals, and discounts, your cleaning needs and the type of vacuum you buy are really important!