Best Roborock Black Friday Deals 2022 Save up to 44% OFF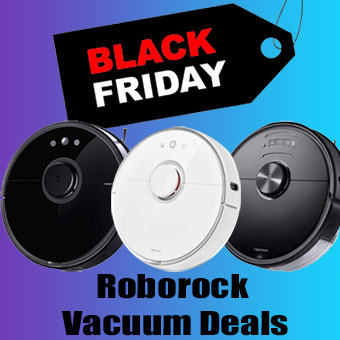 This guide finds the best deals and discounts for Black Friday 2022 for all Roborock robot vacuum cleaners. This Chinese company is a well-known consumer company of robotic sweeping and mopping devices and cordless stick dry and wet vacuums, working in tight cooperation with Xiaomi.
Black Friday Quick Pick
28% off – Roborock S7+ Robot Vacuum and Sonic Mop with Self-Empty Dock: $679 (was $949) at Amazon
37% off – Roborock S7 Robot Vacuum and Mop: $409 (was $649.99) at Amazon
24% off – Roborock S7 MaxV Ultra Robot Vacuum and Mop: $1059 (was $1399.99) at Amazon
31% off – Roborock Q7 Max+ Robot Vacuum and Mop: 599$ (was 869$) at Amazon
When are Black Friday and Cyber Monday?
The most desired event of the year for shoppers is Black Friday. This year, it is scheduled on Friday, 25 November, followed by Cyber Monday on 28 November. During these days and weekends in between, you can find the best-limited discounts of up to 70% on many categories of goods. The highest electronics discounts are typically on Cyber Monday, but on Black Friday, they are close. All companies, even the ones that rarely provide discounts (like Apple), participate.
The best things to buy are electronics (computers, laptops, home appliances, smart gadgets, and home goods); it is not recommended to buy clothes, TVs, or furniture, as usually these items are taken from storage and are not popular leftovers.
This year no delays or rejections are expected due to COVID-19 restrictions; you can find the deals in online and offline shops.
Why Black Friday?
The main reason why you should expect Black Friday and Cyber Monday is huge discounts. Why should you pay the actual price for the best robotic vacuum cleaner if you can save three-quarters of the price and buy at the same price, even two pieces?
All these discounts encourage shoppers from all over the world to buy a lot of stuff, so to take the most, you need to be prepared and choose the required model of robotic vacuum cleaner in advance. This article will help you to compare Roborock vacuum cleaners and choose the best one for your home. In addition, you will see the list of models available for discount on Black Friday and Cyber Monday and already considered by us as an excellent choice to buy.
Roborock has many series of vacuums of different sizes, features, and prices. We will check out the most exciting deals by series below.
Roborock S7 MaxV Series SAVE UP TO 30% OFF
This series presents robotic vacuums with auto dust emptying and storage, auto mop-cleaning function with the speed of 600 rpm and auto refilling, equipped with structured 3D scanning lights, LIDAR sensor, and an RGB camera to avoid obstacles and creating a 3D map of the home. You can navigate them remotely and use a video call function to talk with your relatives or pets remotely. In addition, they have super suction up to 5100 PA and ultrasonic mopping with consistent pressure for the super convenience of cleaning hard floors and carpets. This series has the highest suction power among all Black Friday models.
On Black Friday, the following models are presented: Roborock S7 MaxV, Roborock S7MaxV Plus, and Roborock S7 MaxV Ultra.
This small model (353*350*96.5mm) from this Roborock series can mop and vacuum in one go. It is not equipped with an automatic dust emptying station (but compatible); nevertheless, it has all the tools to create precision maps with the possibility to set zones for cleanup and reactive artificial intelligence for obstacle avoidance.
It recognizes different rooms to adjust suction power and scrubbing intensity accordingly. It is the most affordable of the whole series.
It has the following functions:
View on Amazon

It has high-speed sonic mopping of bare floors (VibraRise system), automatic mop lifting to avoid cleaning carpets, and a 200 ml electric water tank.
The robot has ultrasonic carpet detection for powerful dry cleaning under 5100 Pa with a 400 ml washable dustbin.
It has a multi-directional floating brush for spotless uneven floors and a washable E11 air filter.
This robot automatically returns to the charging station after each cleaning session or if the battery runs low. It returns back to the cleaning process after full recharge.
It can work up to 180 minutes in quiet mode with a battery capacity 5200mAh, which allows cleaning up to 300 m2.
It can be controlled through mobile application or voice (Alexa). The mobile application also allows checking the robot's location in real time.
The most advanced and innovative model from this series has all features of the most sophisticated robot vacuum cleaner. It has an enlarged docking station (422*504*420mm) for hands-free cleaning. This docking station not only automatically empties dust but also performs automatic mop washing, self-cleaning (mop cleaning roller moves and dirty water goes to the dirty water tank), and robot tank refilling (it uses water from Dock clean water tank until it has some). The water tank will be automatically each time refilled in the station to mop up to 300 m2. The dustbin has a standard capacity of 2.5 L for seven weeks of holding dust.
The robot vacuum cleaner itself is the same as in Roborock S7 Max V, but with this enhanced docking station, it charges 30% faster – 4 hours to the whole battery. All other features and tools are the same.
Roborock S7/ S7+ Series SAVE UP TO 25% OFF
The Roborock S7 is the latest robot vacuum from Roborock and the best, for that matter. It comes with most of the features that the predecessors have and, of course, some extras. Now that it will be making its maiden entry to Black Friday, there won't be huge discounts, but it should attract at least a 10% discount.
One of the best features of the S7 is the improved mopping performance courtesy of Sonic Mopping Technology that beats the brush up to 3,000 times per minute.
There's also VibraRise that lifts the mop when carpets are detected.
Besides the improved mopping performance, the S7 supports automatic self-emptying.
Other great features include child lock, PreciSense™ LiDAR Navigation, Sensient™ Sensor Array, and Automatic Room Recognition, just to mention a few.
Important
The base model Roborock S7 doesn't include the Auto-Empty Dock, but it is compatible with the technology. If you want this feature, get the Roborock S7+.
Roborock Q5/Q5+ Series 2022 Deals
This series represents two models of robotic cleaners – Q5 and Q5+ that differ only in the availability of an auto dust emptying docking station (Q5+ model). The robot maximum suction power achieves 2700 Pa to clean up to 60 min area of 1076 ft2, and 180 min in quiet mode to clean 3230 ft2.
The 2.5L automatic empty docking station has intelligent dust collection to keep dust for up to 7 weeks without emptying. As well as S7 MaxV, the robot Q5 has precision LiDAR navigation with automatic four levels recognition and sensors to prevent dropping.
In the application, you will get a home map in 3D where you can set virtual no-go zones, walls, and zones with special cleaning modes.
Below is the list of essential functions of the Q5 model:

View on Amazon

Only vacuuming function.
Auto-recharge function after the end of the cleaning process and when the battery is less than 80% to return to cleaning.
"Do not disturb mode" to stop cleaning during the night or, in another case, by voice.
Possibility to clean 470 ml dustbin and E11 Air Filter.
The robot size is 350*350*96.5mm, allowing under the low furniture and tight corners.
Battery capacity is 5200 mAh.
Ideal for carpets and pet hair with a multi-directional floating rubber brush and special automatic carpet boost mode.
Real-time location control by application is also possible by voice in English, German, Spanish, French, and different Chinese dialects.
Roborock Q7+ Series SAVE UP TO 20% OFF
This series looks similar to the Q5 series but has a larger dustbin volume in the robot –750 ml instead of 470 ml and has a mopping function. On Black Friday, two models, Q7+ in white and black will be available, both with auto dust emptying dock stations.
Q7+ robot can vacuum and mop simultaneously to remove fine dust that can be missed during vacuuming; for mopping, a water tank with a capacity of 180 ml should be filled with water. In addition, the 2.5 L dust docking station is equipped with intelligent emptying modes – Smart (Automatically adjusted to the cleaning habits), Light, Balanced, and Max.
All parameters of the two models are the same; the difference is only in color:

View on Amazon

This robot has twin clean power, and despite the possibility to vacuum up to 3230 ft2, it can mop up to 1615 ft2 in the low mode of water usage.
This robot has 180 min of powerful 2700 Pa suction power in quiet mode to clean, ensured by a 5200 mAh battery.
This robot has an enlarged dustbin – 750 ml and a standard 2.5 L docking station.
This robot has cliff sensors, accelerometers, and bumpers to clean the house without damage safely. With the PreciSense LIDAR navigation system, the 3D map quickly creates maps and stores them in a smartphone application (up to 4 levels can be created). In the application, you can set virtual walls and no-go zones.
Control with the possibility of scheduling is executed via a smartphone application, and it is possible to start and stop the cleanups by voice.
Roborock Q7 Max / Q7 Max + Series 2022 Deals
The outstanding features of this series, in addition to all the same features of Q7+ models above, are powerful suction power in 4200 Pa to lift pet hair and debris from the floor, an enlarged electric water tank with 350 ml capacity, and a disposable dust bag filter rated as E12.
This series is presented on Black Friday with Q7 Max robot only and robot plus standard 2.5 L dustbin automatic docking station (27000 Pa Bin). All models are available in white and black.
The features of Q7 Max / Q7 Max + models are:

View on Amazon

PreciSence LIDAR navigation for multi-level homes;
3D mapping with virtual walls, no-mop, and no-go zones;
One touch start-up of routine via a mobile app with scheduling possibility;
Simultaneous vacuum and mop;
Automatic carpet recognition for deep cleaning with maximum suction;
2-in-1 470 ml dustbin and 350 ml water tank with electric pump for more extended cleaning without emptying and refilling;
Mopping up to 2583 ft2 with 30 water levels to match all types of hard floors (pressure 11 oz) and vacuuming up to 3229 ft2 of all surfaces with 5200 mAh battery;
Multi-plane rubber main floating brush for deep carpet cleaning;
Remote control with checking cleaning routes;
Child lock to prevent accidental startup.
Roborock E5 Series 2022 Deals
The E5 models are the basic models of Roborock robotic vacuum cleaners with minimum required functions for perfect floor cleaning. On Black Friday 2022, two models will be sold with discounts – E5 Robot Vacuum cleaner and E5 Mop Robot Vacuum Cleaner. Unfortunately, no auto-empty dock station is available for these models.
As these models are simpler than described above, their features differ significantly:

View on Amazon

For remote control, there is a MagBase controller in the package. It can be stored on any magnetic surface.
OpticEye navigation, dual gyroscopes on 180 degrees, motion tracking system ensure efficient, logical route planning (z-path) around the home without ledges and drops.
Low height (dimensions are 350*350*90.5mm) and climbing ability up to 2 cm height allows achieving all corners and rooms in the house.
The robot has an automatic carpet boost mode for a maximum of 2500 Pa suction (also can be used on dirty floors). The mode is initiated when the carpet is detected.
It has a long-last 5200 mAh battery for 200 min of non-stop vacuum cleaning (2152 ft2).
The dustbin is extra-large- 640 ml to collect more in one go.
Inside the robot, washable E11 filters are installed for longer life.
It is possible to schedule cleanings through the Mi Home app and control the robot with voice (use Alexa and Google Assistant).
E5 is designed with an auto charging function for large homes – when the battery is low 80%, it goes to the charging station and resumes when it is full to the place where it finished.
No-go zones are defined with magnetic strips (purchased separately).
E5 Mop Robot Vacuum can mop and vacuum at the same time with different water levels. The water tank has a 180 ml capacity allowing it to mop up to 1600 ft2. The vacuum functions are the same as for the Robot Vacuum cleaner.
Frequently Asked Questions
Does Roborock have a Black Friday sale?
Yes, It does. Roborock will present amazing Black Friday deals for the models listed in this article.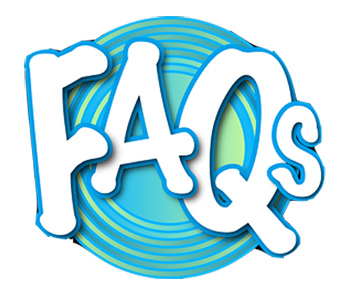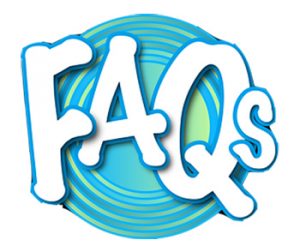 Is Roborock reliable?
Sure. This new brand, founded with the help of Xiaomi, has received top-ranked reviews from millions of users worldwide already. In addition, independent research showed good cleaning results on hard floors and carpets with mopping and vacuuming features. Furthermore, technical support is always ready to help with any problems via email tickets, tutorial videos, and FAQs on the official website.
Is Roborock a Chinese company?
Yes, it is. Roborock was founded in Beijing in 2014. There the research center, development, and manufacturer are located.
Can I use Roborock every day?
Roborock is designed for cleaning at any applicable schedule, including everyday usage. You can schedule in the mobile application everyday night or day cleanings. Depending on the model, the robot can vacuum and mop (if this function is available) for up to 200 minutes; after that, 4 hours are required for charging, then the cleaning can be continued.
Summary
There you have it, folks; all the best Roborock Black Friday 2022 deals to be on the lookout for. We hope this article will help you snap the best deals in the upcoming sale. If you are interested in other brands, make sure to check out our exclusive reviews of the best Deebot, Roomba, EUFY, Neato, and Dyson Black Friday 2022 deals.