Best Deebot Black Friday Deals and Discounts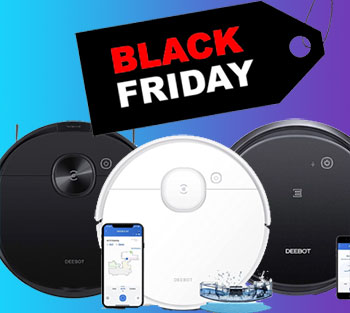 It is no longer a secret for most online shoppers that the most significant sales are on Black Friday and Cyber Monday. Initially, Black Friday was the biggest day of discounts in retail shops, and since 2005, Cyber Monday has been the biggest day of discounts in online shops. Now, all brands and shops have websites and are presented on numerous marketplaces so that you can find good deals online on both days. Furthermore, the popularity of these days has increased after restrictions of COVID-19, therefore, do not miss Black Friday 2022.
On Black Friday, you can buy all types of goods, including robotic vacuum cleaners. And Deebot Ecovacs robots are among them. This article summarizes the best deals of this brand to simplify your right choice.
Black Friday Quick Pick
45% off – ECOVACS Deebot N8 Pro Robot Vacuum and Mop: $299 (was $549) at Amazon
32% off – ECOVACS Deebot OZMO N7 Robot Vacuum and Mop Cleaner: $237 (was $349.99) at Amazon
35% off – ECOVACS DEEBOT X1 OMNI Robot Vacuum and Mop: $999 (was $1549.99) at Amazon
37% off – ECOVACS DEEBOT X1 Turbo Mop Combo: 849$ (was 1349$) at Amazon
Black Friday 2022
In 2022 Black Friday is scheduled for 25th November, the day after Thanksgiving in the USA. After Black Friday, another big event is Cyber Monday on 28th November. On the weekends between these days, you can also expect some discounts.
Why Black Friday?
As said above, you will receive the best discounts on Black Friday and Cyber Monday up to 60%, but all brands and shops' guarantees, free returns, and warranties are valid. Furthermore, all goods on sale are new without damages or defects; this day is not for selling old-fashioned models; you can find top products at incredible prices.
So, why not use this opportunity and buy new Deebot robotic cleaners?
Why Buy Deebot?

Ecovacs Robotics is a Chinese company producing different robotic home appliances since 1998. Their robots are sold in more than 145 countries and regions worldwide. They have a high-tech research center, and each year they have up to 20 new models under development. In addition, they produce floor and window robotic cleaners, air-purifying mobile robots, and business service assistance robots.
All products many times receive rewards for innovations and have numerous top-ranked reviews from thousands of users. The latest Deebot robots are 2-in-1 cleaners – they can vacuum and mop simultaneously. Additionally, their robotic cleaners possess numerous other features for excellent cleaning with remote control. With Best Deals of Black Friday 2022, you will have the possibility to buy these rather expensive cleaners at a significant discount.
Best Black Friday 2022 Deebot Deals and Discounts
All goods on sale on Black Friday and Cyber Monday are presented in limited quantities, so it is crucial to be prepared. Please check reviews of desired brands and products in advance, choose the best one, and search for the best deal on the marketplaces.
ECOVACS DEEBOT X1 Series 2022 Deals
Ecovacs Deebot X1 series is not only a 2-in-1 vacuum and mop robot but also a cleaning system that performs a hands-free experience in cleaning your house.
The simplest and cheapest model from this series is ECOVACS DEEBOT X1 Plus, but it nevertheless has outstanding features.
View on Amazon

It has an automatic 3.2 L sealed empty station keeping dust and allergens for up to 60 days with suction power up to 21 kPa to clean the robot's dustbin in 10 seconds. The application informs when the station's dust bag is full and must be changed.
The robot has a 4-stage deep cleaning system – sweeping, powerful suction in 5000 Pa, rolling, and mopping. It is based on dual side brushes, a floating rubber main brush, and one of the most advanced obstacle avoidance technology and True mapping LIDAR technology for precise mapping, allowing it to work even in the dark. Auto-detection technology helps to avoid carpets when mopping and boosts suction on carpets when vacuuming.
Effectively removes stubborn dirt and stains with a mopping system OZMO Pro 3.0 that has 600 vibrations per minute, oscillating moping, and powerful mopping pads.
It has a built-in air freshener with air freshener capsules that spreads the aroma simultaneously during cleaning or mapping.
It includes a voice control with its patented YIKO Voice Assistant and remote control with the mobile application Ecovacs Home. In the application, you can set cleaning times, suction power, and water flow level (low, medium, or high).
The robot has a timeless, functional design with a 5200 mAh battery for 260 minutes of runtime. Deebot X1 Plus automatically returns to the docking station with 15% of battery.
ECOVACS DEEBOT X1 Turbo is a robot of tomorrow as it has even more impressive additional features to the Deebot X1 Plus model.

The Automatic empty station ensures automatic washing and cool air drying of mop cloths during storage. The station also has a 4L clean water tank that uses it to refill an 80 ml water reservoir in the robot automatically. The station does not have a dust bag for auto dust collection, only a 0.4 L dust box inside the robot.
It has OZMO Turbo 2.0 technology for dual mops spinning pressurized mopping with mopping pads rotation 180 times per minute and 6N downward pressure.
You can monitor in real-time what is happening at home using a camera on the robot.
Finally, ECOVACS DEEBOT X1 OMNI is the most superior all-around cleaning system among X1 Series. It has an advanced automatic empty station in addition to other features of the X1 series.

The Automatic empty station has a clean water tank – 4 L, a dirty water tank – 4 L, and Dust Bag – 3 L. The station is equipped with hot (not cool as for X1 Turbo) air-drying for mopping pads for more effective drying and preventing bacteria and odor.
Deebot N8 Pro/ N8 Pro+ Series 2022 Deals
The Deebot OZMO N8 Pro is an advanced version of the N8 series. This model has been designed for homes with high pile carpets and high traffic. It is also a 2-in-1 cleaner with vacuuming and mopping functions.
View on Amazon

Under the hood, the N8 Pro packs a powerful motor that puts up a whopping 2600pa. This is what makes it the best Deebot for carpets. With the OZMO™ Mopping System, it can vacuum and mop in one go. The 240 ml water tank is equipped with a pump to support 4 water flow levels, to avoid leakages and over-wetting of floors.
The key feature of the N8 Pro is the enhanced navigation and mapping system dubbed TrueMapping. With TrueMapping, the robot creates maps with 2x the coverage and 4x the precision of the previous mapping technology. All this is made possible courtesy of the Laser-Based LiDAR Navigation with Advanced dToF Sensors(the same as for X1 Series).
Also worth mentioning is TrueDetect, a feature that uses laser-based 3D technology for enhanced obstacle and carpet detection making the N8 Pro the best choice for high traffic room.
Deebot N8 Pro has a high-efficiency 3-layer filter to remove up to 99% of dust particles larger than 6 microns.
It has exceptional runtime of 110 minutes with automatic recharge and resumes functions.
It has the voice and mobile application control. The app can set customized settings for each room, including suction and water levels and no-go or no-mop zones. The application supports maps for 2 levels.
The robot also can be integrated into a smart home and controlled by Alexa or Google Assistant.
N8 Pro is compatible with Auto Empty Station, while N8 Pro+ includes this station in the package and is also available on Black Friday 2022. The station has a 2.5 L dustbin with a disposable hypoallergenic dust bag to hold dust and allergens for up to 4 weeks.
The Deebot OZMO N7 is a great robot cleaning assistant that can vacuum and mop simultaneously. It's one of the high-end Deebot vacuums, but considering we have the N8 series, the N7's will be greatly discounted in the 2022 Black Friday.
Important
For the record, the N7 is an Amazon exclusive Deebot.
Under the hood, the N7 packs great features. It uses a 3-stage cleaning system implemented by a high-performance motor that puts up 2300pa, the main brush for agitating dirt, and two side sweeping brushes. The mopping system boasts an OZMO electronic pump, Carpet Detection, and so much more.
Regarding the autonomy, the 3200mAh battery power gives it a 110 minutes runtime and can recharge and resume cleaning automatically.
As for intelligence, the N7 relies on Smart Navi 3.0 Laser Mapping that creates maps of your home and plans efficient cleaning paths. You also get the convenience of full automation courtesy of app connectivity and voice assistant compatibility.
The Deebot T8 AIVI is one the best robot vacuum from ECOVACS and is much similar to the Deebot T8, but the difference is the inclusion of AIVI Technology.
As an AI-driven robot vacuum, the T8 AIVI enhances obstacle detection by 200% and reduces brush entanglement by 60%.
The T8 AIVI also works with OZMO Pro technology and is compatible with Deebot self-emptying bin technology.
Another great feature is the On-demand Live Video Stream, which allows you to monitor your home remotely.
It can work for 180 minutes of vacuuming and mopping in one-go. In addition, automatic detection of carpets allows for avoiding carpets for mopping and auto-boost for vacuuming.
The control is executed with a mobile application with a missing area notification because of obstacles. You can also set schedules, no-go zones, or suction and water flow levels.
While it is an expensive model, the features and cleaning performance justify the price.
Another interesting proposal from Deebot among middle-price models is T10 Plus. This model with an elegant white design represents the best features of the Deebot premium vacuum and mop cleaning system and can be integrated into smart home design.
View on Amazon

T10 Plus has AI-based obstacle avoidance technology (AIVI 3.0) to identify static mobbing objects even in the dark. It also automatically avoids carpets for mopping and boosts suction for vacuuming.
TrueMapping 2.0 mapping and navigation ensures a quick start of work with a customizable setting for cleaning procedures. You can access 3D maps in the mobile application. The mobile application allows setting virtual boundaries, no-mop zones, and other customized cleaning options.
3000 Pa and OZMO 3.0 3-level mopping system with 600 times/min vibration are responsible for removing dust and debris. The robot automatically boots on carpets for deep cleaning.
It provides 195 minutes of vacuuming and 180 minutes of simultaneous vacuuming and mopping on a single charge. The robot has a water tank with a 240 ml capacity and a dust box with a 400 ml capacity.
It has a 3.2 L disposable dust bag in an Automatic Empty station to forget about cleaning for 60 days. It collects the dust in 10 seconds.
This model as X1 Series has a built-in air freshener to leave all rooms fresh and clean. The three-layer washable filtration system keeps all dust inside the robot up to 0.3-0.5 microns.
Alexa or Google Assistant can control T10.
Deebot Replacement Parts
For those who already have a Deebot robot vacuum, Black Friday can be a great time to replenish your supplies, talk of replacement parts such as filters, batteries, brushes, and so on. While there will be plenty of Deebot replacement parts during Black Friday 2022, we recommend you to buy genuine Deebot replacement parts. Yes, they are expensive, but then, they guarantee the best performance and value for money.
Black Friday Shopping Tips
Now that you know some of the deals coming during the 2022 Black Friday, it's time we learn a few things or two regarding the sale.
As you may be aware, such crazy sales are always limited, so while you may be waiting for Black Friday, it's not guaranteed that you will snap all the above deals.
Here, you need fast fingers to snap a deal. Make sure you anticipate the deals. Don't just sit back and wait for the day. Be aware of the deals that are coming and at what time they will be going live. Well, this might be such a tall order for you, but that's our business.
Important
Make sure to follow this page and the other deals articles to be informed.
Also, don't go shopping blindly. Set your budget and make a wishlist, depending on your cleaning needs. Many customers end up buying the wrong robot vacuum because it's cheaper.
Attention
Remember, while the goal is to get the best discounts, don't compromise your needs. For example, there are robot vacuums for pet hair, carpets, hardwood, and so on.
Lastly, get a reliable internet connection and be ready with your account logged on and all the information (shipping and billing) updated. Read the terms and conditions of the campaign and adhere to them. With Black Friday 2022 deals, the idea is to check out fast before any other buyers get the deals that are often limited.
Frequently Asked Questions
Can Deebot Ozmo robots map houses?
All described models in the article have the function of creating digital maps for mobile applications. Mapping technologies used in these robots allow the creation of precise maps for two levels within minutes.
Shortly after, you can set virtual boundaries, no-go, and no-mop zones on memorized maps and customize suction and water flow levels.
Deebot OZMO N7 has a smart NAVI 3.0 navigation system, while X1 Series, and N8 Pro Series, have TrueMapping technology that creates 2X faster and 4X more precise maps. ECOVACS DEEBOT T10 Plus has the most advanced mapping system – TrueMapping 2.0, that creates 3D maps with furniture, and you can tap a piece of it to clean around.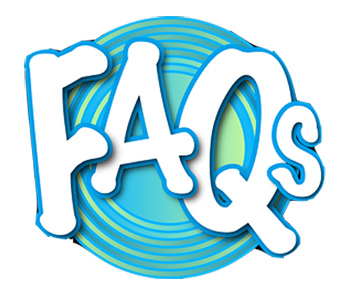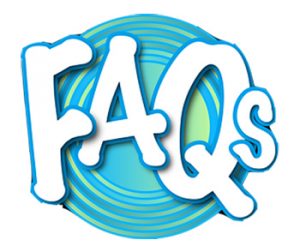 Can I use special solutions with my Deebot mopping robot vacuums?
Deebot manufacturer recommends using only pure water when performing mopping with its robots. Adding cleaning solutions into a water tank may cause breaks and damage to the device.
What is the most affordable Deebot robot vacuum cleaner?
From the models presented on Black Friday 2022 with the best deals, the most affordable is ECOVACS Deebot OZMO N7. The closest competitor is Ecovacs Deebot T8. But please check the price with discounts on Black Friday, some more advanced models can be on sale even with more attractive prices.
Can Deebot empty the bin automatically?
Yes. For example, the latest Deebot vacuums, Deebot N8+, come with the Auto-Empty Station that doubles up as the charging dock. The robot vacuum will empty the bin automatically once the robot docks after a cleaning session.
Summary
There you have it, folks, all the best Black Friday 2022 ECOVACS Deebot deals and discounts. If you are looking for another brand, make sure to read our articles on the best Roomba, EUFY, Roborock, and Neato deals that will be coming in this year's sale.