Best iRobot Roomba Black Friday Deals 2019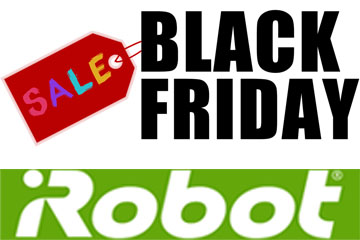 Are you looking for the Best Roomba Black Friday Deals?
We have scratched the markets, and below, we have a list of all the Roomba deals and discounts for Black Friday 2019. But just before that, here is an overview of the event.
Attention
The 2019 Black Friday is scheduled for November 29, the day after Thanksgiving, as is the norm. On the other hand, Cyber Monday will be coming on December 2 and will feature several smart robot vacuums.
Why buy Roomba?
You might have saved for a while to get yourself a Roomba. If you're ready to get one now, we advise you to be a little patient and wait for Sales day.
Important
If you want the best robot vacuum deals and discounts, this is the year's biggest sale.
Over the years, homeowners have taken advantage of this sale. While the end of November seems so far, there's some good news.
Most of the retailers are planning for early deals because this year's sale comes at the end of the month. Usually, it comes slightly after mid-month, so to compensate for the shorter shopping window, expect deals as from November 20.
Our Quick Pick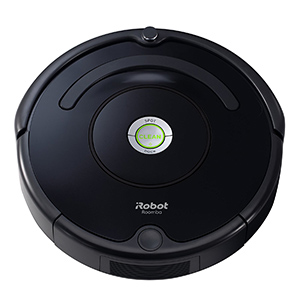 If you are on a budget, all your eyes should be fixed on the 614, the cheapest iRobot vacuum.
It was still the cheapest Roomba during last year's Black Friday. At the moment, it costs around $220 and come next month, the price should go down further.
Last year, its retail price was around $280, and it sold for almost 40% off during Black Friday and Cyber Monday. But is it a worthy buy?
Well, this is an entry-level robot vacuum designed for homeowners with small apartments and less busy home. If you are a first-time buyer with bare floors, and maybe one or two pets, it's a great option.
However, it isn't the right model for carpets and also, it doesn't have a decent runtime and navigation system.
Moreover, iRobot 614 lacks WiFi so smartphone operation and Alexa compatibility are limited.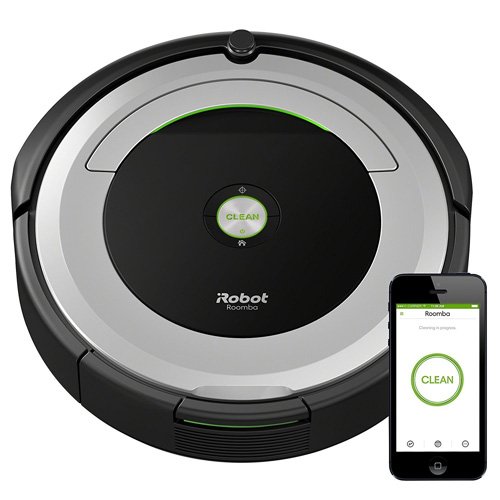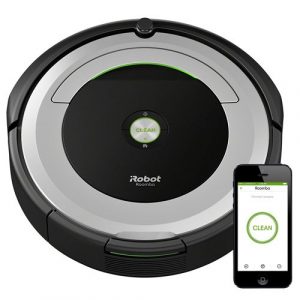 This is another budget robot vacuum from iRobot.
It was also among the cheapest Roombas last Black Friday, and in the upcoming sale, it should also feature.
Last year, it sold at a 30% discount and this year, expect huge savings as well.
Important
But considering it's an old model, there will be limited stocks.
But in case you find enticing Roomba 690 deals, should you snap it?
Well, the 690 is not so different from the Roomba 614 only that it is connected.

It features 2.4GHz WiFi compatibility, which supports mobile app operation and Alexa.
The 690 is ideal for small to medium-sized apartments with bare floors, and pets.
Carpet performance is not impressive, just like in 614.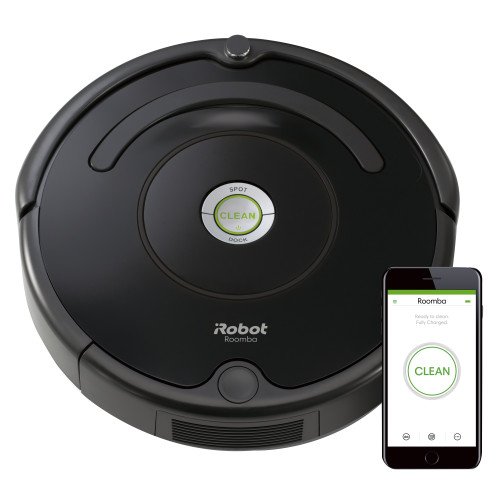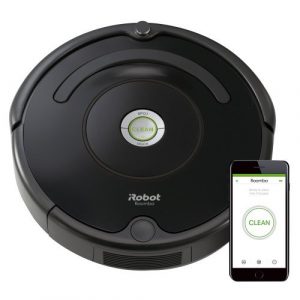 This is a pretty new model in the iRobot 600 series. Last year, it was among the best selling Roombas as it had a $300 price tag and attracted a 30% discount.
This year, expect to pay around $220 – $240 for the Roomba 675.
But the big question is, should you buy this model?
Except for the aesthetics and finishing, the 675 is exactly the same as the 690 in terms of features and performance.
But it costs slightly cheaper than the 690 because it doesn't come with a dual wall virtual walls node.
For homeowners who have nothing to worry as to where their robot vacuum goes, this is a sweet deal.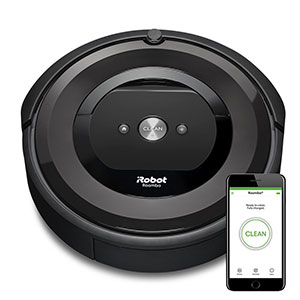 This is another fairly new robot vacuum from the California brand. Released last year, customers saved $100 on the E5 during Black Friday.
The recommended price at the time was $350, and it sold for $249 though there was limited stock.
This year, iRobot is expected to offer the same deals as last year's Black Friday.
Important
The Roomba E5 is a great vacuum considering it takes a step further from the 600 series and brushes shoulders with mid-tier models like the iRobot 890.
It features 5X the air power in the previous 600 series, making it ideal for low pile carpets.
The filtration system is also enhanced though it isn't HEPA grade.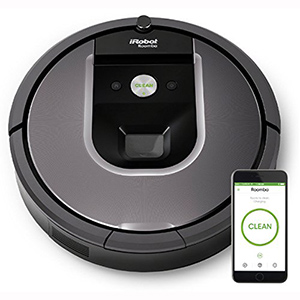 It's highly unlikely we'll be seeing Roomba 980 deals. Instead, you can find some fantastic discounts on the 960.
Last year, the base model of the 900 series sold for around $550 down from its $800 price tag.
This year, with the likes of the i7 and S9 in the market, expect it to drop below the $500 mark.
Now, should you buy it or not?
Well, the 900 series brings on board a VSLAM navigation, longer runtime, and auto-resume function.
It's also smarter and offers advanced cleaning settings, and feeds like cleaning reports.
Unfortunately, the 960 is not ideal for medium and high pile carpets as it relies on the same motor the 800 series has. This is one of the differences between 960 vs. 980, which has been discontinued.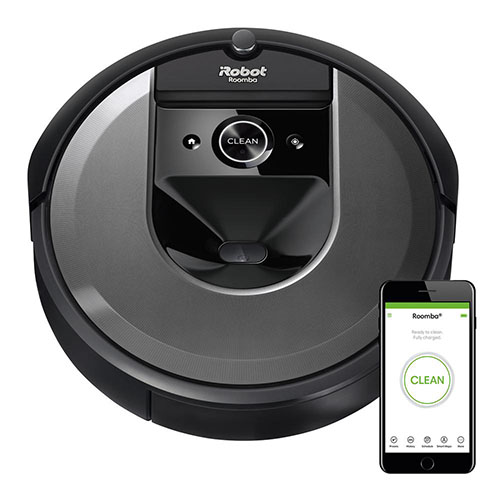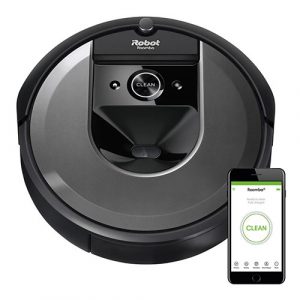 The I series consists of the i7 (7150) and i7+(7550).
The two were fresh during last year's sale, but unfortunately, the deals were not so generous.
There were limited discounts on Roomba i7, but this year, expect some good deals now that the S9 is also available.
The new i7 brings one big technology; iRobot CleanBase. This is a self-emptying bin that can hold up to a month's dirt.
The iRobot CleanBase comes with the i7+ model only while the i7 doesn't include the unit, but is compatible with one.
There's also iAdapt 3.0, which brings a new feature called Imprint Smart Mapping. This addition offers enhanced controls and customization. You can now clean the kitchen alone instead of vacuuming the entire house.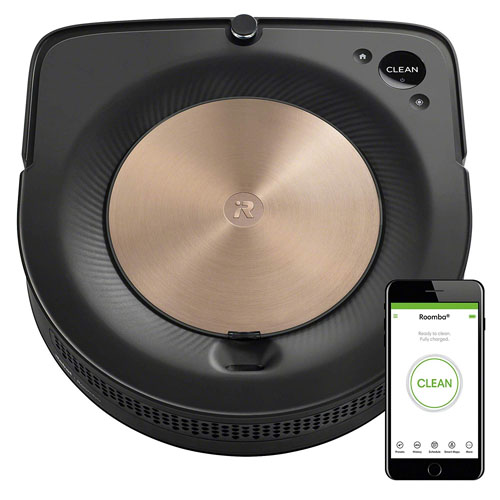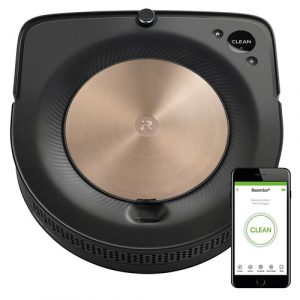 The S9 is the latest Roomba vacuum.
Well, there will be discounts but don't expect the best Roomba in the market to offer big discounts, just the way the i7 did last year.
Important
This is one of the most expensive robot vacuums, but then, it's worth every penny.
The new S9+ is the true successor of the iRobot 980. It capitalizes on the mistakes of the Roomba i7.
This time, it comes with a longer 120 minutes and steps up suction power to 2200Pa. Remember, the i7 only has 1000Pa.
The S series also has CleanBase technology and is available in two models as well; iRobot 9150 (S9) and 9550 (S9+).
Attention
There you have it folks, all the best Roomba deals, and discounts this Black Friday. Make sure to subscribe to our price drop alerts, and we'll keep you updated when there are discounts.
And it's not just Roombas; there will also be Braava deals for those who want a robot mop.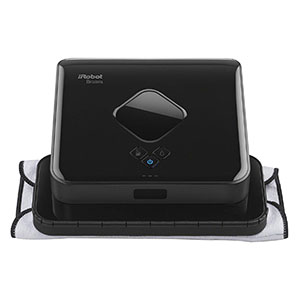 If you want a robot mop, then look out for Braava 380 discounts, which will definitely be plenty.
Last year, this was the best iRobot mop, overshadowing the earlier Braava 240.
Last year, the 240 had a $70 discount while the Braava 380t attracted a $70 discount.
This year, there won't be deals for the Braava 240, but for the 380t, it will be business as usual.
Now, the Braava 380 will be a great model for those on a budget.
Otherwise, it's not the best that money can buy.
It can, however, handle the small to medium-sized apartments efficiently, but with a newer model on the market, why not try the new Braava?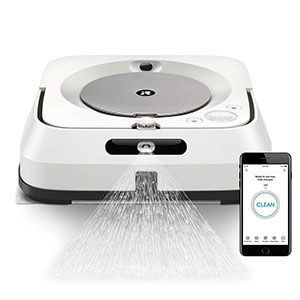 This is the latest robot mop from iRobot and costs quite a fortune. As a new model, don't expect big discounts.
It will probably have a 10 – 15% discount now that it is making its Black Friday debut.
The Braava M6 is the ultimate robot mop and has been designed to sync with the new Roomba S9+.
As the Roomba sweeps and vacuums, it follows behind, wiping the floors.
Important
The M6 is smarter in all ways compared to the Braava 380t, so it should be number one on your wishlist this Black Friday.
How to find the best Roomba and Braava deals this Black Friday

Now, one thing about Black Friday is that the deals are always limited. While crazy discounts will be promised, there will be minimal stock, so this is a sale even for the fast fingers.
In this segment, we have shared tips on how to find the best Roomba deals.
First things first. Don't go shopping without a particular Roomba in mind. These little helpers are designed for different cleaning needs. Make sure to read reviews adequately and find out which is the best Roomba for you. Many homeowners end up buying the wrong robot vacuum during Black Friday because they focus much on discounts rather than their needs.
The next thing you need to do is to anticipate the deals. Now that you know a Roomba 675 will fit your budget or the new Roomba S9+ is what you want, know when the deals will drop. Here, it could be hectic to scour the internet looking for where the best deals are. Make sure to follow this page, and we'll be updating the latest deals.
The last thing is about being a smart online shopper. Remember, deals are limited, and you only have one after checking out. So, make sure to log in to your account with the payment and address updated before the deals go live. This way, you will be fast in adding the item to your cart and checking out.
Frequently Asked Questions
Roomba robots: what is the most powerful choice?
If you`re looking for the most powerful Roomba robot cleaner, we recommend you to purchase the S9 or S9+ models. These vacuums provide extreme 2200 Pa suction.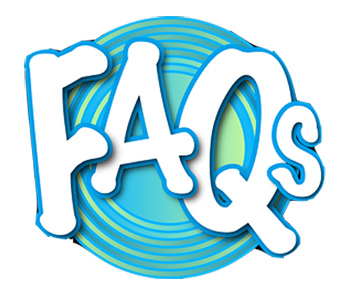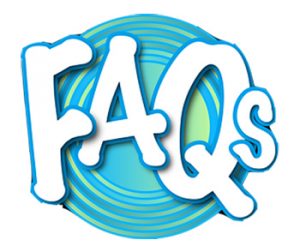 Can Roomba robot vacuum cleaners perform wet cleaning?
iRobot doesn`t provide Roomba models with additional mopping function. But the brand produces separate line of mopping robots called Braava. Some Roombas (the i7 ans S9) can be synchronized with Braavas.
Are Roomba vacuums suitable for allergic people?
The majority of Roomba robots are equipped with HEPA filters that trap 99% of particles. Even such level of filtration significantly improves the purity of the air and reduces allergy attacks. Moreover, the latest iRobot models use True HEPA filters with allergy locked seals and bags. They capture over 99.9% of particles up to 0.3 microns. That`s why Roomba robots are an excellent choice for allergic people and families with kids.
Why are Roombas so expensive?
Roomba cleaners were one of the first robotic vacuums in the market. Even after all these years, this brand presents annual improvements and unique innovations like Auto Dirt Disposal Base, Mapping, Imprink Link. This combination of high quality, innovations, and brand recognition justifies high prices.
What Roomba robot cleaners are better for carpets?
Carpeted floor requires high suction, special design of brushes, and capacious dustbins. You can find all these features in Roomba 980, 960, i7, S9 models. Besides, they use Carpet Boost technology to automatically determine carpeted surfaces and increase suction.
Summary
That's it for today. As we said, we will be updating this page, so make sure to keep it right here.
You can also check out our other Black Friday robot vacuum deals.