Dyson V8 vs V10 Comparison Review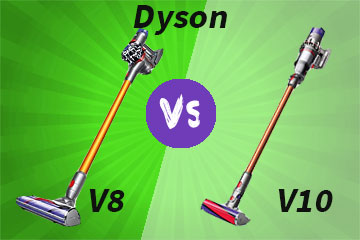 You will agree with me that Dyson is a household name when it comes to vacuum cleaning. While Roombas might have beaten the Dyson 360 Eye in the robot vacuums market, the UK vacuums brand dominates the stick vacuums world.
The Dyson V-Series range of stick vacuums call the shots in today's market, but when you dig deeper, you find two popular models: Dyson V8 vs. V10.
In this comparison review, we want to find out whether the newer V10 model is worth the extra bucks or you should just stick to the older Dyson V8?
Now, before we dive deeper into the real face-to-face Dyson V8 vs. V10 compassion, let's look at some of the similarities and difference of these two stick vacuum cleaners.
Well, the two stick vacuums have pretty much in common as far as the design is concerned. The handle has the main cleaner that has the motor while there are two extensions available for stick vacuuming mode and also the handheld mode.
But then, there are so many differences between the Dyson V10 and V8 which of course translate into the price difference. The size and dimensions are different, cleaning performance, battery, and so on. We are going to look at all that in our comparison review.
Dyson V8 and V10 Models: Dyson Absolute vs. Animal vs. Motorhead
Attention
It's imperative to note the fact that Dyson V8 and Dyson V10 come in three packages.
I know a lot of people who complain that they received their Dyson vacuum without some accessories. This ends up giving the company bad reviews, yet it's the customer's fault as they ignored the different V8 and V10 models in the market.
For starters, we have three Dyson trims:

Absolute
Animal
Motorhead
Important
The difference in the three packages is the number of accessories each comes with. So, before clicking that check out button, make sure you buy the package that has all the accessories you want.
Comparison Table
Motor Technology
Dyson Digital Motor Spins
Cleaner Head
Torque drive cleaner head, Soft roller cleaner head
Direct drive cleaner head
Torque drive cleaner head
Direct-drive cleaner head
Direct-drive cleaner head
Generate Powerful Suction
Last update on 2023-05-16 / Affiliate links / Images from Amazon Product Advertising API
Dyson V8 vs. V10 Face to Face Comparison Review
Now that we have a clue about the two models, it's time we dive deeper and compare the important features face to face.
We will be discussing the salient features and characteristics of each model against the other and giving the verdict on what's the best model after that.
So, without mincing more words, here is a detailed Dyson V8 vs. V10 comparison review.
Dimensions, weight, and handling
Important
One of the considerations when choosing a stick vacuum is the dimensions, weight, and handling. You want to buy a compact stick vacuum, ergonomic and comfortable when working.
So, what's the best ergonomic stick vacuum between Dyson V8 and V10?
Dyson V10 Dimensions, weight, and handling
The new Cyclone V10 measures 9.8 x 10.1 x 49.2 inches and weighs 5.88 lbs. The handling is also ergonomic and comfortable.
Dimensions 9.8 x 10.1 x 49.2 inches
Weight 5.88 lbs
verdict

Winner: Here, there is no winner because the slight difference in height and weight don't have an impact on the vacuum's handling or performance.
Design
Important
Stick vacuum cleaners come in a variety of designs. When shopping, make sure you buy a versatile stick vacuum that is adapted to handling the trickiest vacuuming conditions.
So, how does the new V10 compare to the old V8 as far as the design is concerned?
Dyson V10 Design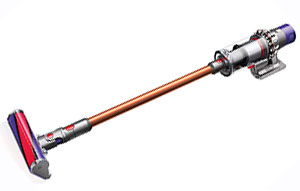 The new Dyson V10 comes with a torque-drive cleaning head that is 10.1-inches wide. The only exception is the V10 Motorhead that still has a direct drive cleaning head. The Dyson V10 is also a 2-in-1 stick vacuum that transforms into a handheld vacuum.
verdict

Winner: Even though they are all very versatile, it is the new Dyson Cyclone V10 that carries the day for the wider cleaning head. Also, the fact that it is torque-driven gives the brush more power.
Motor and power
You will agree with me that cordless vacuums may not be as powerful as corded vacuums.
But thanks to Dyson, we now have powerful stick vacuums courtesy of their revolutionary motor technology. While Dyson stick vacuums are known to be beasts in terms of vacuum power, the output varies from one model to the other.
The older models had average suction power just like these cheap stick vacuums we see around. But the Cyclone V8 and Cyclone V10 have something unique about them.
Dyson V10 Motor and power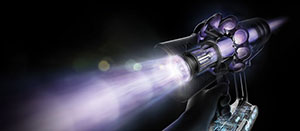 When it comes to the new Dyson Cyclone V10, a more powerful Dyson Digital V10 motor has been brought on board. This one can produce 150 Air Watts. Unlike the V8, the new Dyson V10 has three power settings; low, mid and max.
Motor 150Air Watts
verdict

Winner: Definitely, the new Dyson V10 carries the day here for two reasons. First, it is much more potent than Dyson V8. Second, the three power modes mean homeowners can customize their cleaning.
Noise
Important
One of the concerns with vacuum cleaners and all equipment with motors is the operation noise. Typically, the motors rotate at super high speeds and emit quite an irritating noise.
So, if you want a silent operation, it's important to know what the quietest Dyson between the V8 and V10 is.
Dyson V10 Noise
Surprisingly, Dyson V10 is not as loud as we had expected (noise has always been proportion to performance. In low setting, it produced 64db, in mid, 68db and Max mode, it was negligibly louder than the Dyson V8 as it produced 76db.
Low setting 64dB
Mid mode 68dB
Max mode 76dB
verdict

Winner: If you are keen on a stick vacuum that won't be a nuisance as far as noise is concerned, I recommend the Dyson Cyclone V10. You barely hear it buzzing when it's at a low setting, and the performance is not compromised as such.
Filtration system
Important
One of the functions of a vacuum cleaner is to get rid of the bad odor. The filtration system is the feature responsible for making sure that this is accomplished. When shopping for a vacuum cleaner, make sure you get true HEPA filters because of their high efficiency.
Dyson V10 Filtration system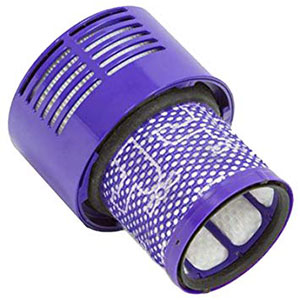 Dyson V10 has not changed a thing in the filtration system. It also has a HEPA filtration system that is 99.97% efficient. It is also sealed to prevent leakages. Thus you can trust it to eliminate all the allergens that come with pet hair as well as other dirt.
verdict

Winner: Again here, both vacuums rank well as far as air filtration is concerned. If pet-related allergies are your primary concern, better go with the cheaper Dyson V8 as it offers just the same performance as the expensive Dyson V10.
Dustbin
Among the significant differences between the Dyson V8 and Dyson V10 is the dustbin capacity and overall design.
Let's find out which stick vacuum has the largest capacity and is easy to empty and clean.
Dyson V10 Dustbin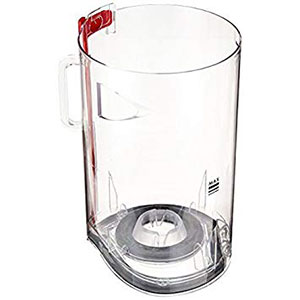 On the other hand, the new Dyson V10 has a newly designed point-and-shoot approach that puts the bin deeper in the trash can making emptying hygienic and easier. This model has a much larger 0.77 L bin that is easier to change and clean.
verdict

Winner: Dyson V10 is our choice here for a larger bin and most importantly, the hygienic emptying mechanism.
Usability
Definitely, you want a vacuum cleaner that is easy to assemble and use.
So how does the usability of Dyson V8 compare to the Dyson V10?
Dyson V10 Usability
When it comes to the Dyson V10, it also comes pretty much pre-assembled. Just recharge it and attach your favorite tool. Also, changing from the stick vacuum to the handheld too is quick and easy in just one touch. This model too can turn 90 degrees or lay flat parallel to the floor.
verdict

Winner: The Dyson V8 and V10 are both user-friendly. But I would be more inclined to buy the Dyson V10 because of the convenient bin emptying mechanism. It allows you to direct all the dirt inside the bin without touching the dirt.
Cleaning Tests
Finally, we have come to the most interesting part of this comparison review. In this segment, we want to share with you the results of our cleaning tests.
As usual, we do the tests in real time to see how the battle Dyson V8 Absolute vs V10 Absolute battle shapes up.
We tested the three vacuums in a two-bedroom apartment with:

A hardwood floor in the living room with the rest of the house on linoleum.
Two carpets that we rolled out when the time came; a low pile carpet and a high pile carpet.
Two pets; a dog and a cat.
Some of the household dirt we used includes rice, sugar, flour, Cheerios, kitty litter and sand pebbles.
Hard Floors
We have been doing vacuum tests since and one of the areas we got similar results almost always is on hardwood and linoleum surfaces.
So, how did the two vacuums perform on the hard floor?
Dyson V10 Hard Floors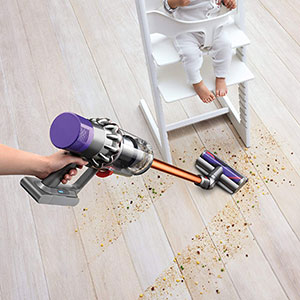 When it comes to the V10, it is unforgiving to any kind of dirt it found on its way. In low, mid and max power settings, there was no much difference.
All the dirt was sucked up with a kind of force I have never seen.
One conclusion we made, you won't need max mode when cleaning the usual dirt on hardwood floors, tile, or even linoleum.
verdict

Winner: On hardwood floors, the Dyson V10 is definitely the winner because of the powerful suction. However, if you are on a budget, get the V8 because its performance on hard floors is also satisfactory.
Low pile carpet
If you have a light or low pile carpet or rug, then this is an exciting part for you. We also tested the performance of Dyson on the low pile and here were the results.
Dyson V10 Low pile carpet
This stick vacuum, on the other hand, was overwhelmed a little bit by the fine dirt particles in low setting. In fact, the performance of the Dyson V8 is low power is better than that of the V10 in low power.
We had a few flour patches and kitty litter remaining behind upon the first pass, but on the second and third, they cleared. In medium power, the performance was very similar to the D8 in max mode. All the dirt was cleared without a problem.
The highlight, however, is when the Dyson V10 is in max mode; it turns to a beast that even lifted the carpet itself.
verdict

Winner: In our opinion, the Dyson V10 is the best for low carpets as it guarantees effortless low pile carpet vacuuming. But that is not to say that the Dyson V8 is notable, it is still a worthy purchase for low pile carpet owners.
High pile carpet
Now here, things took an entirely different turn as much of the dirt begun to be a problem for these vacuums. As you understand, high pile carpets have a lot of interwoven fabric that become hideouts for the tiny dirt particles.
Find out below how the Dyson V10 vs. V8 battle escalated here.
Dyson V10 High pile carpet
In low power setting the Dyson V10 was helpless as usual, leaving behind even sand pebbles and some kitty litter in the first pass. Flour and sugar was a problem just like in the Dyson V8.
When adjusted to medium power, the performance drastically improves and is even better than the Dyson V8 in max mode.
The icing on the cake is when it's in max mode. All the dirt is vacuumed in just one pass.
verdict

Winner: Without any doubt, the Dyson V10 is the best option here because of the super suction it delivers in max mode. It was able to vacuum all the dirt in very few passes. This is something the Dyson V8 failed to do. Generally, Dyson V8 and V10 are good stick vacuums that will tackle all the domestic dirt, whether on carpets or upholstery. It's also quite effective in eliminating bad odor courtesy of the true HEPA filter system.
Battery performance and runtime
Attention
As you are all aware, Dyson V8 and V10 are cordless vacuums meaning they have an internal power source. The two vacuums happen to have rechargeable batteries and offer different runtimes. If you are choosing either of the two, make sure to get the one with the longest runtime especially if you have a large apartment.
You don't want to hear the low battery beep when you are just halfway. So, what are the features in question when looking at the autonomy of Dyson stick vacuums?
Here we consider five main factors; battery technology, capacity, runtime, recharge time and durability. We also tested the runtime of the batteries and compared them to what the manufacturer suggests.
Dyson V10 Battery performance and runtime
On the other hand, Dyson V10 comes with a 2,600mAh 7-cell Li-Ion battery pack rated 25.2V/20.8A. In our test with the Dyson V10 Absolute model attached to torque or direct drive cleaning head, it averaged 40 minutes in low power, 21 minutes in medium power and 8 minutes in max power.
The manufacturer suggests 35 minutes in low power, 20 minutes in medium and 6 minutes in max mode. As you can see, it's also not far from what we got. The Dyson V10 takes around 3 hours 30 minutes to recharge.
verdict

Winner: There has been a big debate regarding what's the best battery pack between that of Dyson V8 and Dyson V10. For me, this is a somewhat ambiguous question because several technicalities need to be understood.
These two vacuums have different motor types as well as power settings. That said, each battery pack is adapted to its function. For example, while the V8 is comfortable with a 6-cell battery, the V10 has to add an extra cell.
Important
The only advantage of the Dyson V10 is regarding the recharge time. At least it recharges faster than Dyson V8. However, as far as power and performance are concerned, I don't think there is a clear winner. Many websites are declaring the V10 the best but where they go wrong is comparing the low power runtime of Dyson V8 to the low power of Dyson V10.
In the real sense, you should compare the runtime of Dyson V8 in low power setting to that of Dyson V10 in medium setting.
Dyson V10 Power mode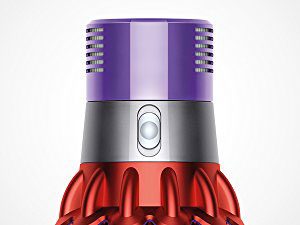 Dyson V10 has three settings.

Low mode
Medium mode
Max mode
Attention
It's worthy to note that the output of the Dyson V10 in a low power setting is much lower than the output of Dyson V10 in its low power setting.
Accessories: What's Included in Dyson V8 and V10?
Attention
Stick vacuums come with a range of accessories and when buying one, make sure that it comes with everything you need. Like I said earlier, a lot of homeowners end up choosing the wrong Dyson V8 or V10 package and in the long run, they miss out on essential accessories.
Dyson V10 Accessories
Dyson V10 Motorhead: Just like in the Dyson V8 Series, this one has the fewest accessories. It comes with a direct drive cleaner head, docking station, combo tool and crevice tool only. The sacrifice is on a soft roller cleaner head, soft dusting brush, and mini motorized tool.
Dyson V10 Animal: Here, the only missing accessory is the soft roller cleaner head. Otherwise, all the other features are intact; torque drive cleaner head, docking station, combo tool, crevice tool mini motorhead tool, and a mini soft dusting brush.
Dyson V10 Absolute: This is the prime model and comes with all the accessories you want. With this package, you get the torque drive cleaner head, soft roller cleaner head, docking station, mini soft dusting brush, mini motorhead tool, combo tool, and crevice tool.
verdict

Winner: Now, having compared the accessories that each Dyson stick vacuum trim comes with, it's time we give our verdict. The first you realize is that if you want a stick vacuum with the most accessories, it's not a matter of Dyson V8 vs. V10. You have to choose the specific trim/ package you want. The best package is the Dyson V8 Absolute and Dyson V10 Absolute as they come fully loaded. But I would stick with Dyson V10 Absolute because of the torque drive cleaning head.
Dyson V8 vs. V10: What's the Best Dyson Stick Vacuum?
In this Segment, we now want to give our verdict on what's the best vacuum cleaner between the new Dyson V10 and the older Dyson V8.
We have already analyzed the features and performance of the two stick vacuums, and still, it may not be clear if the new Dyson V10 is better than the predecessor.
Attention
For us, the Dyson V10 is the ultimate winner in this comparison review for a few reasons.
Here they are;

1. Dyson V10 has a more powerful motor that actually runs on three modes; low, medium and max. This gives you the ability to customize your cleaning depending on the vacuum power you require. It also helps a lot in saving power as you use only what you need.
2. The other advantage of the Dyson V10 is that it comes with a broader and stronger cleaning head than the V8. That means it is more efficient in vacuuming and more durable.
Attention
In as much as the Dyson V10 is bigger and much more potent with several extras, the Dyson V8 is still a relevant stick vacuum in the market.
Here are a few reasons why we still feel the Dyson V8 should be on your wish list despite the coming of the Dyson V10.
1. Dyson V8 is cheaper compared to the Dyson V10 and still offers quite some excellent performance overall. It is, in fact, available in all the three trims including Absolute which is a full package Dyson stick vacuum model.
2. The Dyson V8 is also a 2-in-1 cleaner just like the V10. It can be used as a handheld vacuum and also as a stick vacuum which is something great for its price.
Our Buying Recommendations
Now, we are almost coming to the end of the Dyson V10 vs. V8 comparison review.
Maybe you have not made up your mind yet on what's the best stick vacuum to choose. This is because the Dyson V8 offers pretty much the same performance as Dyson V10. Another thing, there are different packages to choose from.
If you are still stuck on what your choice should be, here are a few recommendations.
If you have bare floors;
For bare floor homeowners with tile, linoleum, and hardwood, make sure to get an Absolute model that comes with a soft roller cleaner head.
That means there are two options available; Dyson V8 Absolute and Dyson V10 Absolute. The only dilemma will now rest on the budget as the latter is costly.
If you want versatility;
Dyson V8 and V10 are all 2-in-1 cleaners, but the accessories supplied make them different. Like mentioned earlier, the Absolute model has the full package of accessories while the Motorhead model has the least accessories.
That said, you want to buy the Absolute model to take advantage of the full set of accessories to give you more cleaning power.
If you have carpets
Here, it will depend on the type of carpet you have.
For those with low pile carpets, the Dyson V8 is an excellent bargain because it satisfactorily vacuums low pile carpets and is cheaper.
But you may need the Dyson V10 if you b want faster, and effortless vacuuming. For those with high pile carpets, settle for nothing less than the Dyson V10 because of the higher suction power.
If you need an upholstery vacuum;
Stick vacuums are very versatile, and besides carpet and floor vacuuming, they can also vacuum upholstery.
Buy Dyson V10 if you have a range of upholstery to vacuum. The three power settings give you more control over the suction required to vacuum.
If you have a large apartment;
Here, I would recommend that you the Dyson V10 for three reasons.
First, you can customize it better than the V8 because of the three power settings. That means you can save power where you just need average vacuuming and adjust to high power where you need more suction.
Second, it takes a shorter time to recharge compared to Dyson V8.
Lastly, the Dyson V10 has a broader cleaning head meaning you are covering more area in a single pass than somebody using a Dyson V8 which has a smaller cleaning head.
Frequently Asked Questions
Is Dyson v8 better than v10?
As a matter of fact, new Dyson v10 series shows better characteristics. All three models, i.e., Absolute, Animal, and Motorhead, have more powerful torque-driven heads, longer run time (60 min vs 40 min of the v8), greater suction with 125000 rpm compared with 107000 rpm of Dyson v8, and more capacious dustbins.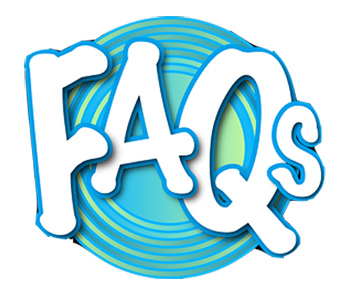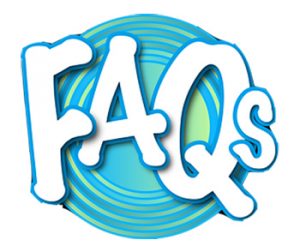 Is Dyson v8 discontinued?
Among Dyson v8 Absolute, Animal, and Total Clean models, Absolute and Total Clean vacuums have been discontinued due to their low battery capacity. Animal v8 is the only model in production.
How many years does Dyson v10 battery last?
In case of proper operation and maintenance, a standard Dyson battery lasts for 4-5 years. So, this is the expected life time of Dyson v10 batteries. However, the founder of Dyson company James Dyson promised the v10 battery will last 15 years. So, we shall see what we shall see.
Are Dyson v8 and v10 tools interchangeable?
Yes, the tools used with Dyson v8 vacuums will fit Dyson v10 models because of the same release connection. However, in case of any difficulties or appliance of other Dyson series tools, you can buy a special adaptor.
Can I leave my Dyson v10 charging all the time?
Dyson v10 battery allows permanent storage on the charging base without any harmful consequences.
Dyson V10 Animal vs Dyson V8 Animal: which vacuum is the best for pet hair?
Both cordless vacuums are an excellent choice for pet owners. They are specially designed to meet your needs for hair cleaning on all surfaces from hardfloor and carpets to upholstery. Each unit comes with a motorized cleaning head for carpets and four additional tools.
The accessories include a mini-motorized tool for spot hair cleaning. Still, Dyson V10 offers slightly improved characteristics, which make it a more powerful and lasting model for hair vacuuming. It lasts for 60 minutes and uses a digital V10 motor with up to 125 000 rpm. Dyson V8 works up to 40 minutes and features a digital V8 motor of the previous generation with 107 000 rpm.
Wrapping up
There you have it folks, a complete comparison of Dyson Cyclone V8 vs. Cyclone V10. While they may all be 2-in-1 stick vacuums, the latest model has better features and performance overall.
But that is not to say that the Dyson V8 is not worthy anymore. In fact, if you are on a tight budget, it's what I can highly recommend.
So, which one are you going for between the two? Talk to us in the comments section below.