Bissell vs Rug Doctor – Carpet Cleaners Comparison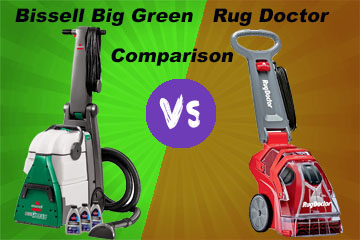 Rug Doctor vs. Bissell Big Green, which deep carpet vacuum carries the day? That's our big question today.
You will agree with me that renting a Rug Doctor or any other deep carpet cleaner is becoming expensive. It might cost you more than $150 just to have your carpet deep cleaned by professionals. But why don't you do it alone and save yourself all these bucks?
Buying a professional deep carpet cleaner is a clever idea for saving money. Yes, the initial cost of purchasing one is high, but in the long run, it's the best and most economical way of maintaining your carpet. The cost of buying a deep carpet cleaner is less than what professional carpet cleaners will charge you three times.
But then, there are a dozen models to choose from, and this is something that makes shopping a challenge for many carpet owners. Today, we are comparing two of the most popular models; Bissell Big Green and Rug Doctor.

Measures
43.5 x 18.75 x 12.5 inches
Brush
Extra-large DirtLifter brush
Dual Cross Action Brushes
Water tank capacity clean
Water tank capacity dirty
Good Choice
Brush
Extra-large DirtLifter brush
Water tank capacity clean
Water tank capacity dirty
Best Choice
Measures
43.5 x 18.75 x 12.5 inches
Brush
Dual Cross Action Brushes
Water tank capacity clean
Water tank capacity dirty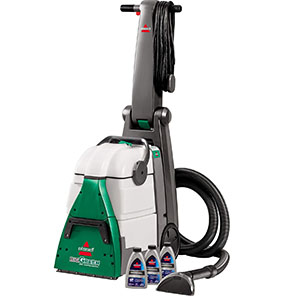 Bissell is among the most popular vacuum brands with a variety of housecleaning solutions from upright vacuums to the robots.
Attention
The Big Green Series is their flagship professional-grade deep carpet cleaner that includes models like Bissell Big Green Commercial BG10, among others.
In this review, we are dealing with the Bissell Big Green 86T3, a professional grade deep cleaning carpet.
The Big Green is a full-size upright vacuum that can handle all types of carpets; from the low pile to high pile, as well as a range of other upholstery. Even though the bulky design may put you off, its incredible raw cleaning power compensates for that. This vacuum packs excellent suction power to penetrate and flush out the tiny dust particles that hide deep inside the carpet pile.
Important
On the other hand, the DirtLifter PowerBrush is unforgiving on the stains and grime. One important thing to note is that there's a separate motor for generating suction power and another for the motorized brush. That is simply the explanation of the Dual Motor system.
Also, it comes with an extended warranty and surprisingly, three bottles of Bissell professional cleaning formula.
One of the problems we have with this cleaner is the leakages.
Also, it is a little bit expensive, but worth every penny anyway.
2.Rug Doctor – Unrivaled Performance in Clearing Carpet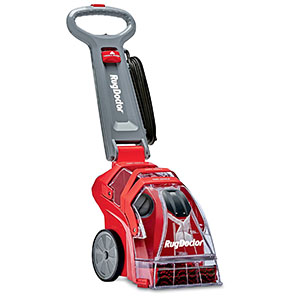 Indeed, dirty carpets and rugs are patients, and the Rug Doctor is the right professional here. Just like Bissell, there are several Rug Doctor vacuums; from domestic models to commercial grade cleaners.
Important
The popular Rug Doctor deep carpet cleaners are Rug Doctor Mighty X3, Pro Carpet, and so on.
Even though Rug Doctor carpet cleaners are synonymous with rentals, you can now purchase the Rug Doctor 93146.
Rug Doctor has a tradition of excellence in carpet cleaning, and they didn't disappoint here. What I like most about Rug Doctor is it stain cleaning capability. The dual cross action brush system, plus Super Boost system makes deep carpet stain removal a buzz.
Attention
In fact, it has been rated gold by the Carpet and Rug Institute for its unrivaled performance in clearing carpet stains.
There I also an upholstery hose and tool just like Bissell Big Green. Rug Doctor is a lighter too at 25 lbs. and offers easier maneuvering and steering. If you want a vacuum that you can easily move around with, then this is your match.
On the downside, this vacuum cleans in a backward motion only.
The build quality is also not so pleasing while the warranty is shorter compared to what Bissell offers.
FACE TO FACE COMPARISON REVIEW
Now that we have a clue of what Bissell Big Green and Rug Doctor offer let's get to the business of the day.
Here, we are going to put the two vacuums in a face-off, comparing all the important features, and aspects that we consider when buying a deep carpet cleaner.
So, without further ado, let's get to business.
1. CLEANING PERFORMANCE
Important
The most important consideration when buying a cleaner is the performance. There are a lot of factors that you should pay attention to when assessing the cleaning performance of your carpet cleaner.
To sum it all, we have listed important questions to ask yourself here.
What's your carpet type?
The first important thing to ask yourself is, what's your carpet type? We have different types of carpets, and each has specific cleaning or vacuuming needs.
For example, high pile carpets require maximum suction and a tough bristled motorized brush to beat the dirt from the carpet fabric. But then, shag and Flokati won't take this abuse as they are fragile with loose strands that may get pulled off.
That said, you need to make sure that the carpet cleaner you are buying is suitable for your carpet type.
Rug Doctor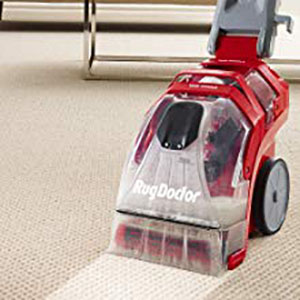 Rug Doctor is equally great for low to high pile carpets. It packs a 1300W motor that is efficient and surprisingly, operates quietly than Bissell.
The Super Boost, in particular, makes Rug Doctor the ultimate doctor for the dirtiest high pile carpets and rugs. The 12-inch wide nozzle is also something to smile about especially if you have large carpets to clean.
The large nozzle also means faster drying time because the dirty water I being sucked faster. The high suction also plays a part in the fast drying time.
This cleaner has a 3.8L water tank and a 4.2L dirty water tank.
How does the Rug Doctor and Bissell clean?
Important
Carpet cleaners work differently, and that's why it's imperative that you read the instruction manual thoroughly. To show you how serious this is, we have compared how Bissell and Rug Doctor cleans.
Rug Doctor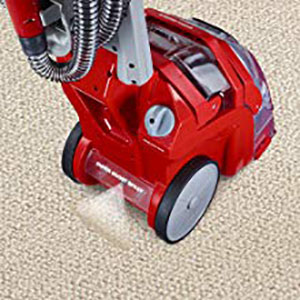 Surprisingly, the Rug Doctor cleans only when it is moving backwards. Push the handle down to move forward, and it will balance and spray the formula. Now, it is when you pull back that the cleaner will scrub the carpet. If you use it the same way a Bissell, you will barely push it an inch.
2. USABILITY
Important
One important consideration when choosing a cleaner is its usability. A good carpet cleaner should make things easier for homeowners.
There are so many aspects to look at here; from the design to how they clean.
So, how doe Bissell Big Green compare to Rug Doctor?
1. Type
There are different kinds of vacuum cleaners, and this forms the backbone of all the other features.
We have upright vacuums, canister, tick, and the handheld.
Another classification is based on the power source where we have corded and the cordless cleaners.
Vacuums can also be segmented depending on the bag type; bagged vacuums and the bagless.
Rug Doctor
Rug Doctor is also an upright vacuum with a longer 28ft. cord and a 7.7ft upholstery hose.
Unlike Big Green that cleans in both forward and backward action, this one cleans in the backward motion only.
Upholstery hose 7.7 ft.
Cord 28 ft.
2. Weight and dimensions
You should be obviously concerned about the weight and dimensions of your carpet cleaner. This tells you whether it will be easier to push it around and dictates where it can fit when cleaning and also, during storage.
Rug Doctor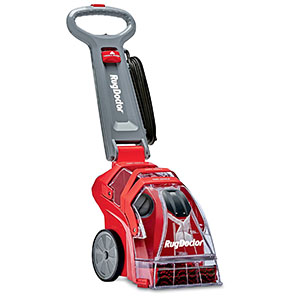 Rug Doctor is lighter at 25 lbs. and measures 43.5 x 18.75 x 12.5 inches. But notably is the slightly wider cleaning path which makes it great for large carpets.
Measures 43.5 x 18.75 x 12.5 inches
Cleaning path 12 inches
Weight 25 lbs.
3. Ergonomics, handling, and maneuverability
A good carpet cleaner should be fun to use. Cleaning is a chore no one likes, and a carpet cleaner with bad handling, poor ergonomics, and troubled maneuverability is the last thing you want to end up with.
So, which I the best carpet cleaner between Bissell Big Green vs. Rug Doctor?
Rug Doctor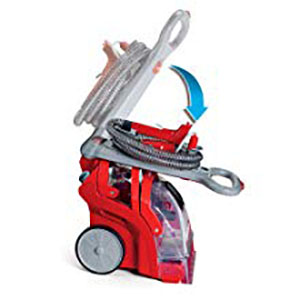 I'm glad the Rug Doctor comes with a large round handle that you can easily push with both hands. It is foldable and can also be locked in several positions.
The round design gives you a tight grip without slipping. The entire handle column is strong and sturdy with tightly joined and flexible parts.
The wheels are also large and won't be hard to transition from floors to carpets, even the thick area rugs, and shags.
4. Controls
Lastly, controls should be easily accessible and straightforward. Even the senior citizen should be able to operate the vacuum without any problem.
So, how do controls compare between these two models?
Rug Doctor
Rug Doctor has the trigger and power switch on two levels. The rocker power switch has carpet cleaning mode and low power settings.
There's also a dial for activating the Super Boost mode for detailed stain removal.
3. ATTACHMENTS AND ACCESSORIES
In our other article about the best vacuums for pet hair and allergens, we highlighted the importance of ascertaining what attachments and accessories the package comes with.
This I equally important when buying deep carpet cleaners.
Having said that, it' important to know what attachments and accessories Rug Doctor and Bissell included in their deep carpet cleaners.
Rug Doctor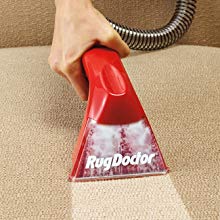 Rug Doctor comes with a hose and upholstery tool that comes in handy when cleaning sofas, and even your car's interior. The only problem is that the cord is a little bit shorter at 7.7 ft.
Choosing the right carpet cleaner; Bissell Big Green or Rug Doctor?
Now, having looked at the comparison of Bissell Big Green 86T3 vs. Rug Doctor 93146, let's discuss a few things that should influence your choice.
1. Cost
What's your budget? Carpet cleaners range in prices depending on the brand and the features.
Attention
Top brands are always expensive and also, the more the features, the higher the prices.
Rug Doctor
Rug Doctor is at least cheaper, retailing at around $200. Considering Rug Doctor's expertise in carpet and rug cleaning, this is the best value for money.
2. Brand
If you only do the top brands, your biggest question is, what's the best brand between Bissell and Rug Doctor? Well, here is a short profile of each brand.
Rug Doctor
Rug Doctor is an American carpet cleaner brand that focuses on carpet vacuums and cleaners and hence the name Rug Doctor.
Important
One thing that makes this brand special is the specialization in carpet cleaning.
Over the years, Rug Doctor has revolutionized carpet and rug cleaning. It may not be so popular when you talk about general house cleaning, but when you come down to carpet and rugs, Rug Doctor is a powerhouse.
3. Value for money
Your guiding light should be the cost vs. features you get for each model. It is obvious that more features at a lower cost should be your target.
In our context, we want a cheap carpet cleaner with a good range of features.
Rug Doctor
Rug Doctor is a great option here as it comes with excellent carpet cleaning and stain removal capabilities.
The icing on the cake is that it's cheaper.
4. Durability
While performance is fundamental, it's also critical to examine the length of time you can rely on the carpet cleaner.
Rug Doctor
Rug Doctor is also an excellent choice if you are looking for a reliable and durable carpet cleaner.
Attention
The only problem we noted is the rather poor quality hose and also lighter construction. Rug Doctor would take scratches and cracks easily than Bissell.
WHOS THE WINNER?
For us, we feel the Rug Doctor is the winner because of its affordability. But still, Bissell is a powerhouse and if you have the money, go for it.
Why we like Rug Doctor
1. Best stain removal – It can remove deeper stains than what Bissell can courtesy of Spray Boost
2. Compact and lighter – Rug Doctor I almost half as light as Bissell and comes with a collapsible handle
3. Fast drying – The wide nozzle and super suction cut down drying time to around 2 hours, subject to the weather.
4. Cheaper – If you are on a budget, Rug Doctor is the best as it costs $!00 lesser
Frequently Asked Questions
Is renting a carpet cleaner worth it?
Renting a carpet cleaner seems to be a great idea because you need it maybe once a month. What we don't realize I that renting a Rug Doctor is an expensive venture in the long run.
It might cost you $50 – $100 to rent a carpet cleaner.
Why don't you just get yourself one and forget the hassles and costs of calling the carpet cleaners?
However, rentals remain an option if you need heavy duty carpet cleaning. From time to time, you might have larger cleaning tasks that require more than a domestic carpet cleaner.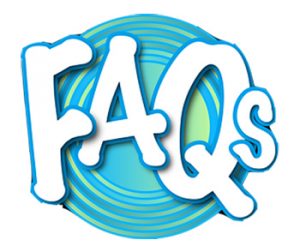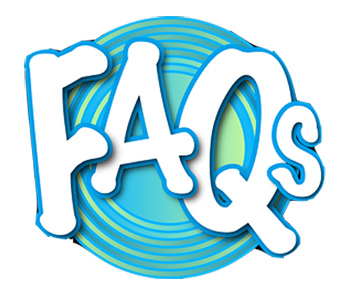 What is the best home carpet cleaning machine?
Important
Rug Doctor and Bissell Big Green are the best carpet cleaners for home use, and this is because of the features they have.
So, what makes a good carpet cleaner for home use?
There are two important features to look out for.

First, you need high suction power and a motorized brush to remove all embedded dirt from the carpet fabric.
Thee are two features that Rug Doctor and Bissell Big Green share in common. You should also consider a lightweight vacuum to make pushing and carrying easy.
Rug Doctor vs. Bissell Big Green: which deep carpet vacuum is more maneuverable?
Bissell machine weighs 45 pounds and has a 25ft cord. Rug Doctor vac offers a lighter body that weighs almost twice less (25 pounds) and comes with a longer 28 ft cord. Besides, it features a wider cleaning path (12in vs 10.5in). All these characteristics contribute to easier vacuum usage.
Can I use special solutions with my deep carpet vacuum?
Both Bissell Big Green and Rug Doctor recommend users to add specially designed formulas for perfect cleanliness, softness, and pleasant odor. Brand solutions are sold separately.
How long does it take for carpet to dry after deep carpet vacuums?
Drying time depends on the vacuum model you use and on how much you wet the carpet. After Bissell Big Green and Rug Doctor, it`s recommended to leave your carpet for at least 3 hours to let it dry.
WRAPPING UP
Indeed, Bissell Big Green and Rug Doctor are the best carpet cleaners for home use.
Important
Rug Doctor passes as our best option because it's affordable and offers the best stain removal without damaging the carpet fabric. It is smaller, lighter and surprisingly, has a wider cleaning path.
But still, Bissell is a powerhouse that can't be ignored and were it not for the extra $100, or so it attracts; it could have been our number one choice.