? Roborock e20 vs S50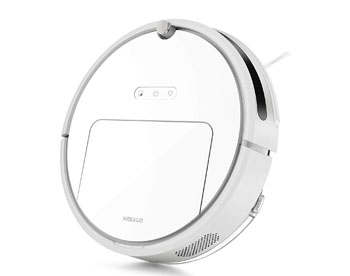 Roborock E20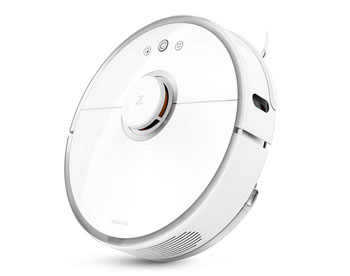 Roborock S50
Price History Chart
Price history Roborock E20

| Type | Price | When |
| --- | --- | --- |
| Current | 169$ | March 5, 2021 |
| Highest | 300$ | May 21, 2019 |
| Lowest | 159$ | April 9, 2020 |

Last price changes

| Date | Price |
| --- | --- |
| Nov 21, 2020 | 169$ |
| Nov 7, 2020 | 178$ |
| Nov 3, 2020 | 176$ |
Price history Roborock S50

| Type | Price | When |
| --- | --- | --- |
| Current | 858$ | March 5, 2021 |
| Highest | 1,120$ | May 14, 2020 |
| Lowest | 470$ | July 25, 2019 |

Last price changes

| Date | Price |
| --- | --- |
| Feb 28, 2021 | 858$ |
| May 14, 2020 | 1,120$ |
| Apr 28, 2020 | 500$ |
In this robot vacuum comparison review, we have compared an inexpensive Xiaomi model to a high-end Roborock vacuum cleaner. Both models are from Chinese brands. Find out which is the best model between Roborock e20 vs. S50. We have listed the similarities and differences as well.
But before we go to that, it is imperative that we answer one crucial question: is Xiaomi the same as Roborock?
Xiaomi vs. Roborock
Many people assume that the current line of Roborock vacuums are the same as Xiaomi. Well, this was true in the past but not anymore.
A few years back, Roborock was under the larger Xiaomi umbrella, but that ended with the release of the Xiaomi Roborock 2.
Today, Roborock is an independent brand manufacturing its line of vacuum cleaners. But note that all the previous Xiaomi vacuum cleaners were all made by Roborock but under Xiaomi.
Now, back to our main business of the day, how does Roborock e20 compare to the Roborock S50?

Navigation
Inertial Navigation with 13 types of sensor
Cleaning Modes
Silent, standard, strong, max
Quiet, balanced, turbo, max, zoned cleanup, carpet boost and three mopping modes
Good Choice
Navigation
Inertial Navigation with 13 types of sensor
Cleaning Modes
Silent, standard, strong, max
Best Choice
Cleaning Modes
Quiet, balanced, turbo, max, zoned cleanup, carpet boost and three mopping modes
Roborock e20
The Roborock e20, also known as Xiaowa e20, is an upgrade of the previous release, Xiaowa Lite. Here are the highlights of this cheap Xiaomi vacuum cleaner.
Affordability – The Xiaowa E20 costs around $400 which is $200 cheaper than the Roborock S50.
Two color options – This vacuum is available in dark grey and white.
2-in-1 cleaning – The e20 is accompanied by a water tank, meaning it sweeps, vacuums and mops simultaneously.
Larger bin – This model comes with a large 0.64L bin making it great for busy homes as it reduces the frequency of bin emptying.
100 minutes runtime – Under the hood, the Xiaowa E20 has a 2600mAh battery. It automatically recharges and resumes cleaning.
Smart control – Despite the cheaper price, Xiaowa integrates WiFi function to support mobile app operation and Alexa/Assistant control.
Roborock S50
Also known as the Roborock S5, this is the flagship model from Roborock as an independent brand. Here are the highlights of the S5.

Four color options – The S5 is available in black (S55), white (S50), rose gold (S51) and Inter Milan blue (S52).
2-in-1 cleaning – Roborock S5 will sweep, vacuum and mop simultaneously.
2000Pa maximum suction – The powerful motor delivers a maximum of 2000Pa, which is more potent than the likes of Roomba 980 and Neato D7.
150 minutes runtime – It packs a 5200mAh battery that automatically recharges, and the cleaner resumes automatically afterwards.
Smart connectivity – This model supports 2.4GHz WiFi for mobile app operation as well as Alexa and Assistant voice control platforms.
Digital boundaries – Block off restricted areas using the virtual boundaries in the app.
Zone Cleaning – This feature allows you to plot areas that require intensive cleaning, for example, the kitchen.
Manual Cleaning – Take control of the vacuum and direct it to the dirt hotspots from your mobile app.
Roborock e20 vs. S5 Similarities
From the fact that the two models were manufactured by the same brand, though at different times, they share several features. Here are the similarities;

Vacuum & mop function – Both models will sweep and vacuum simultaneously and actually come with water tanks.
3-point cleaning system – They also share a similar 3-stage cleaning process; sweep, agitate, and pick up.
Smart connectivity – Roborock included 2.4GHz WiFI in both models. They both support Smartphone operation, as well as voice control (Alexa and Google Home).
Voice Prompts – The e20 and S5 can also be operated using voice prompts.
Manual Cleaning – Both models can be directed to where dirt is using the mobile app.
Roborock S50 vs. e20 Differences
The S5 is a newer model, and more expensive for that matter. Here are the differences that bring the price variation between the two.

Dimensions and weight – Even though they are all round shaped, the e20 is compact. It has a 14.78-inches diameter, 3.54-inches height and weighs just 6.61lbs. Roborock S5 has the same 13.78-inch diameter, 3.78-inches height, and weighs 7.72lbs.
Color options – The S5 is available in four color options while the e20 is available in white and dark grey.
Suction power – The S5 is more potent and can deliver up to 2000Pa while the e20 produces 1800Pa.
Bin and tank capacity – Roborock boasts a 0.5L bin capacity and a 0.14L water tank. As for Xiaowa, the bin is 0.64L while the water tank is 0.15L.
Autonomy – Roborock has a bigger battery that lasts it for 150 minutes on average, whereas the Xiaowa e20 does 100 minutes.
Cleaning area – The difference in autonomy brings a difference in the cleaning area. Xiaowa e20 can do a maximum of 2153 ft2 / 200m2 whereas the Roborock S5 can manage 2691 ft2 / 250m2.
Zone Cleaning – This cleaning customization feature is available only in the Roborock S5.
Digital boundaries – Xiaowa e20 lacks any form of barrier marking while the S50 supports digital borders on the mobile app.
Who should buy the Xiaowa e20?
Budget buyer – The e20 costs a fraction of what the S50 goes for.
Bare floors, carpets and pet owners – The Xiaowa does an excellent job on hardwood, tile, linoleum, vinyl, and bare concrete floors. It also handles low to medium pile carpets exceptionally as well as pet hair and pet messes.
Large apartment owners – The large bin and water tank will go a long way in cleaning large apartments with lots of dirt. You won't have to empty or fill the water tank frequently.
Who should buy the Roborock S5?
Those with bare floors, carpets, and pets – The S5 has been optimized to offer excellent cleaning on hard floors like hardwood, tile, and linoleum and well as low to high pile carpets including shag. Pet hair will also not be spared.
Buyers with busy homes – Zone Cleaning lets you customize your cleaning better. You can map out the dirt hotspots instead of letting the robot clean the entire house.
Large apartments – The longer runtime means longer cleaning times and consequently, a more extensive cleaning area.
Frequently Asked Questions
Roborock e20 vs S50: which robot is the best for carpets and pet hair?
Roborock e20 as well as Roborock S50 is perfect for pet hair and carpet cleaning. Still, the latter slightly outperforms its rival. Both vacs use the same brush rolls and can automatically increase suction on carpets. However, apart from Carpet Boost, the S50 produces higher suction. It reaches 2000 Pa, while Roborock e20 features 1800 Pa.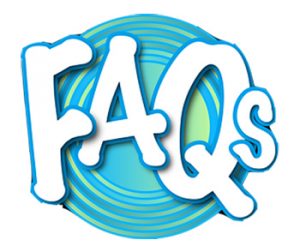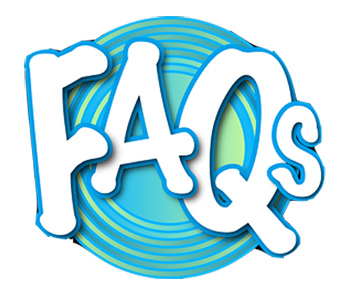 Does Roborock S50 avoid carpets while mopping?
Roborock S50 recoginizes carpets, but it can not stop mop on the carpet. If you don't want your carpet to be mopped, you can set up zones where you have carpets, or we suggest to use the magnetic strips to insulate your carpets accurately to avoid mopping.
Is Roborock S50 suitable for multi-story houses?
Roborock S50 uses Smart Mapping to learn your house, but it doesn`t support multi-story mapping. You can carry it to each floor manually and make a new map for vacuuming.
How to reset WiFi on my Roborock e20?
To reset the WiFi to default, open the upper cover to check the WiFi indicator status next to the reset button. Press the right and the left buttons and hold them for 3 seconds. Resetting is completed when the WiFi indicator flashes slowly.
Summary
That's the end of this Roborock e20 vs. S50 comparison review. As you have seen, the newer S5 has better features and functionality but comes at a higher price. In the same token, the Xiaowa e20 boasts all the essential features but lacks several extras, and that is the reason for the cheap price.
Get the S50 if you don't have budget constraints, but if you are on a budget, you can sacrifice the extras and go with the Xiaowa e20 – it is still an excellent value for money!