Best Cordless Vacuum for Pet Hair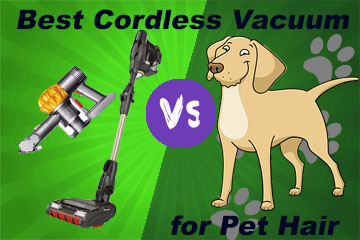 Today, vacuums have become part and parcel of every household in the United States. There are hundreds of brands and models to choose from, and that's something that has made shopping a dilemma for homeowners, especially the first time buyers.
Today, we will review the best cordless vacuums for pet hair, and after that, we have a detailed buying guide to help you make the right decision and also, to get value for your money. As we wrote in our previous review about
Best Roombas for pets
.
You will agree with me that constant shedding is a pet owner's worst nightmare. The hairs get scattered all over; from the floor and carpet to your couches and even in the car. What makes it worse is the fact that they shed constantly.
However, with the right vacuum cleaner for pet hair, you can now manage the problem of pet hair on the floor, carpet, sofas, car and just any other place where your dog or cat will leave their hairs and fur.
So, which are these vacuums that should be on pet owners' wish list? Let's find out.
Table setup not completed.
1.Dyson Cyclone V10 Animal – Best Dyson Cordless Stick Vacuum for Pet Hair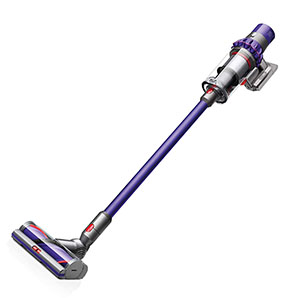 If you are scouting for the best stick vacuum, meet the Dyson Cyclone V10 which is the latest Dyson stick vacuum. Just like some earlier models, this stick vacuum can also transform into a handheld vacuum thus improving its versatility.
Important
The Animal Series comes with the torque drive cleaning head just like the much advanced Dyson V10 Absolute so don't confuse it with the Dyson V10 Motorhead which has a direct drive head. It is this torque driven cleaning head that makes the Dyson V10 Animal the best vacuum for pet hair on carpets.
The Dyson V10 Animal comes with the latest brushless digital motor that can deliver up to 150AW making Dyson V10 Animal among the most powerful cordless vacuums in the market.
Unlike the previous models, the new V10 Animal has three cleaning modes; low, mid and MAX power modes.
The adjustable power settings also give you better control of battery runtime. Talking of runtime, this model can do an impressive 60 minutes when not using the motorized tools.
This model is also well endowed with attachments and includes; a combination tool, mini soft dusting brush, crevice tool, and mini-motorized tool.

Perhaps the only scare of buying the V10 Animal is the rather high price tag. But if you want value for money, this is the reals deal.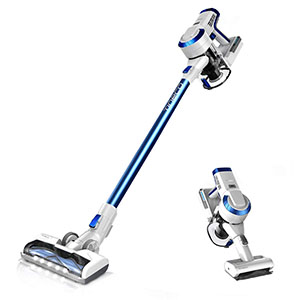 You will agree with me that Tineco is among the fastest rising brands in the fall of 2017. This particular model in our review is the A10 Hero which is different from the Tineco A10 Master.
The major difference is the fact that the Master series comes with two battery packs whereas Hero comes with one. But both models offer excellent cleaning performance on hard floors and light to medium pile carpets. This is courtesy of the 350W digital motor that delivers up to 110AW. It also borrows from the direct suction design that Dyson V10 and Oreck vacuum cleaners have excelled in.
This stick vacuum owes much of the design and technology to the Dyson V10. One of the similarities is the direct suction design that ensures efficiency. It sends all the produced suction directly through the bag.
The first reason you will love the Tineco A10 Hero is the lightweight design. At around 3 pounds, it is very easy to maneuver in tight dirt hotspots. While it is a full-size stick vacuum, it comes with a multi-tasking power brush that extends cleaning to the couches, and even to your car.
The price is not inflated because of the addition, and this is actually among the best cordless vacuums for pet hair.
In as much as Tineco has tried to clone the Dyson V10, it's still not a tried and tested model like Dyson. Let's sit back and see if it will pass the time test.
So far so good, there are no noteworthy complains except for the rather short runtime in max power mode. It runs for around 4 minutes when it's marketed as 7 minutes.
3.BLACK+DECKER BDH2020FLFH MAX – Best Affordable Handheld Cordless Vacuum for Pet Hair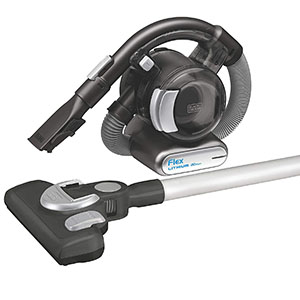 If you want the best handheld cordless vacuum for pet hair on a budget, the BLACK+DECKER BDH2020FLFH MAX offers great value.
Important
This vacuum comes with a range of attachments including a pet hair brush, combination nozzle and a longer crevice tool for the nooks and crannies. It may not be as potent as the Dyson V10, but we liked the quiet operation. You can clean the baby's mess when it is sleeping.
Surprisingly, it tags along with a stick floor extension that turns it into some sort of canister vacuum only that the head unit is in your hands. With a longer head, this attachment makes it a great floor cleaner.
The BLACK+DECKER BDH2020FLFH MAX is among the lightest cordless vacuums we have tested. It weighs around 3 lbs. and sports a simple and ergonomic design. The handle, though not padded offers a tight grip.
We also liked the 4′ flexible hose for floor to ceiling vacuuming. The three-stage filtration system ensures pet allergens are captured and not released back to the atmosphere.
Unfortunately, this vacuum is not very powerful and delivers suction in the region of 24AW. That means the BLACK+DECKER BDH2020FLFH MAX is a light duty vacuum that will pick up loose dirt from hard floors and hardwood only.
On carpets, and stubborn dirt like grime and stains, it gets overwhelmed.
Another thing, emptying the bin was a hassle as hair, and other static charges dirt clung on the bin walls.
4.Dyson V6 Top Dog – Best Dyson Handheld Cordless Vacuum for Pet Hair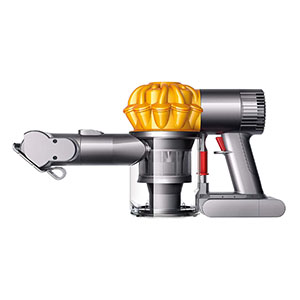 If you badly need a Dyson cordless vacuum for pet hair but the Dyson V10 Animal is too expensive, here's a cheaper solution.
Important
When buying the Dyson V6, make sure you get the Top Dog as the other options like V6 Trigger, V6 Baby + Child, and V6 Mattress don't have the mini motorized pet tool. The stiff brush is also essential for beating the dirt on carpets as well as hard floors.
The V6 Top Dog packs the trademark Dyson super suction and a 2 Tier Radial Cyclone technology. It actually delivers the same power as the newer Dyson V7 Series. This makes it an all-round handheld vacuum; whether you want to pick pet hair from the sofa, carpet, furniture and even in the car after taking your dog for a ride.
You can choose between two power modes; a standard mode that delivers 28AW, and MAX mode that delivers 100AW.
We also liked the lightweight and ergonomic design as well as the hygienic bin emptying mechanism. The Top Dog comes with a mini motorized tool, crevice tool, and a combination tool.

One of the shortcomings of the Top Dog is that its brushes are a bit too rough on hardwood floors. So, if you really value your delicate hardwood floor, buy the BLACK+DECKER BDH2020FLFH MAX.
Another shortcoming of the Dyson V6 Top Dog is the loud operation, especially in MAX mode. It will also require you to bend if you want to vacuum the floor and has a shorter reach.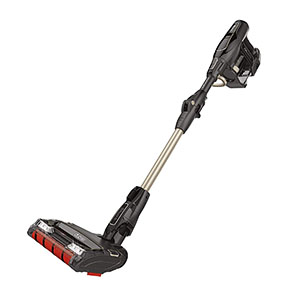 Shark ION is a popular vacuum brand for pets owner, and the F80 happens to be their best cordless option for pet owners. We liked it because it comes with an anti-allergen dust brush that comes in handy when fine dusting dust mites and allergens from ceilings, furniture, blinds, cupboards, and other surfaces.
Also, the longer runtime provided by the two 18V battery makes it a great cleaner for both small and large apartments. It can run for a cool 80 minutes, rivaling high-end stick vacuums like Dyson V10 Animal. This vacuum also comes with a crevice tool, dusting brush, upholstery tool, wall mount, and even an accessory bag.
Besides the pet cleaning attachments, the Shark ION F80 boasts excellent cleaning performance. First, it is a 2-in-1 vacuum that can be detached to a handheld vacuum.
We also liked the suction power courtesy of the 600 watts brushless motor. The DuoClean technology, which is basically the combination of a soft brush and a tougher bristle brush makes it ideal for both hard floors and carpets.
Important
Remember, these brushes are motor-driven. The slender cleaning head and MultiFLEX bendable wand technology is also a talking point as it can creep under most furniture where pet hair settles.
Unfortunately, Shark is not a reliable brand when it comes to filtration. Though we like the pre-motor and post-motor filtration, the filters themselves are not true HEPA.
Another shortcoming, the handheld unit is quite heavy at around 4.5 lbs. It also doesn't come with a deep cleaning pet motorized tool but is compatible with one, bought separately.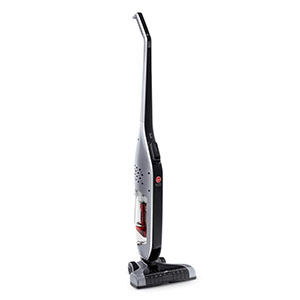 Hoover is among the most famous vacuum brands and this time; they bring us an amazing and affordable cordless stick vacuum, the Hoover LiNX BH50010.
Important
This model works like magic in homes with hard floors, carpets, and pets.
It has two cleaning modes that can be set on the handle; carpet and hard floor mode. WindTunnel technology, on the other hand, helps to collect pet hair without scattering or blowing them away. There are three air channels that lift and traps dirt efficiently.
The price of Hoover LiNX BH50010 is also affordable now that this is a full house vacuum cleaner.
Important
One of the most impressive features is the wide cleaning head that makes work faster and efficient. The battery pack is also interchangeable thus giving you continuous use.
The vacuum has a feature that allows users to know the amount of charge remaining. The motorized brushroll alongside is great for picking up the tough pet hair that attaches to the carpet fabric. On the hard floors, you can choose to shut off the brushroll for gentle vacuuming on delicate floors.
One of the problems with this vacuum is the inconsistent suction power. When it is on a full charge, it delivers excellent power, but when the charge levels start going down, you notice a dip in performance.
It is also quite hard to maneuver the head, at least the swivel would help. It also lacks when it comes to accessories and versatility.
BUYING GUIDE: HOW TO SELECT THE BEST CORDLESS VACUUM FOR PET HAIR
Now, we have come to the most important part of this article. Here, we want to look at the important factors that will help you identify the right cordless vacuum for pet hair.
Here, we are going to discuss several important aspects that concern the shopping, and general usage of cordless vacuums to manage pet hair and other pet-related messes. To start, let's try to understand the problem of pet hair and allergens.
The problem of pet hair and allergies
In as much as you love your dog or cat, the messes they tag along makes the relationship shaky. But then, you can't live without them, so the only option is learning to put up with them.
Statistics show that there are close to 84 million dogs and 95 million cats in American households. Cats and dogs have a special part in many families. Unfortunately, 10% of the American population is allergic to dogs and pets in general.
Are there hypoallergenic pets?
There has been an assumption that there are hypoallergenic dogs. To some extent, yes these dogs don't shed a lot. Others have a predictable shedding pattern and a non-shedding coat, so it's easier to manage the little dander they produce. From dander, I agree that there are some hypoallergenic dog breeds, though they are not 100% hypoallergenic. Examples include Afghan Hound, Bichon Frise, Chinese Crested, Bedlington Terrier, and so on.
When it comes to cats, there is no such thing as hypoallergenic cats. Well, cats don't have so much fur to shed, but they have a very allergic protein in their saliva called Fel d1. There have been attempts, but so far there is no hope. What companies like Allerca have embarked on is to breed species that have less Fel d1 protein at least to reduce the concentration of the allergen in cat's saliva.
So, what's the connection between Fel d1 and pet hair? Well, cats have a habit of grooming themselves with their tongues. When they do this, they definitely stick the Fel fd1 protein on their hairs.
Important
It's important noting that cat fur in itself is not an allergen, but when it has the protein stuck on it, it becomes an allergen.
Apart from Fel d1, there are several other allergens in pet urine for example albumin in old cats. This is among the strongest allergens that quickly trigger allergies.
A good vacuum cleaner for pet hair should be able to pick up the pet hair and dander and also capture the allergens. If you just pick any other vacuum, you might end up with a cleaner that would maybe pick up pet hair but leave your house with allergens and bad odor.
So, make sure to check the brushroll, suction power and most importantly, the filter system.
Cordless vacuums are among the many vacuums that can tackle pet hair, allergies, and bad odor. Otherwise, we have robot vacuums for pet hair, canisters for pet hair and even uprights. For this article, we are dwelling on cordless vacuums for pet hair so let's try to understand it in depth.
What is a cordless vacuum?
As the name suggests, a cordless vacuum is a type that doesn't have a power cord. Instead, it draws power from an inbuilt rechargeable battery.
Why go cordless?
Important
The advantage of cordless vacuums is their portability and maneuverability. You can use it to clean anywhere without being limited by the cord as in the corded vacuums. They are also lighter and easy to handle so whether you are cleaning the ceiling or tight corners, a cordless vacuum will be a great helper.
But on the downside, they are for light duty cleaning tasks, for example picking up pet hair from carpets, vacuuming the stairs and small to medium size apartments.
Attention
One thing you realize about stick vacuums is that they have smaller cleaning heads meaning the cleaning path is smaller too. Another disadvantage, they don't offer continuous use, and charging timers are long. Unless you have an extra battery pack, cordless vacuums are not for large-scale vacuuming.
Even though it's often assumed that cordless vacuums are not powerful, there are indeed some very powerful models, for example, the Dyson Cyclone V10 that delivers up to 150AW when average cordless vacuums manage 20 – 40AW.
Types of cordless vacuums: stick vs. handheld vacuums
When it comes to cordless vacuums, there are two distinct typed; the handheld and stick vacuums. What's the difference? Which one should you go for?
Stick vacuums are the most common type of cordless vacuums and also come in corded options. Now, back to the cordless stick vacuums, these have a tall and slim design and are often lightweight.
On the other hand, handheld vacuums are much compact and are often used to clean small surfaces like sofas, carpets, area rugs, and car interior but not floors. While they may be able to vacuum pet hair from the floor, it would take a long time for you to cover the entire house.
There are also some stick vacuums that can be converted to handheld vacuums. These are the best for all-round cleaning; whether you want to vacuum the entire house of your car after taking the dogs for a ride.
Important
Our recommendation is the Dyson V6 Trigger that comes with detachable wands which allow homeowners to juggle between the stick and handheld mode.
We also have specialty cordless vacuums, for example, the Makita 193472-7 Backpack Dry Vacuum for contractors.
Bagged vs. bagless vacuums; what's the best option?
Pet hair vacuums come in two options; bagged and bagless vacuums. The bagged vacuums come with disposable bags while bagless vacuums mean that they have dust cups.
The choice of whether to go bagless or buy a bagged vacuum is an absolutely individual decision.
It's hard to argue that one is better than the other. Some pet owners have very good experiences with the bagged vacuums and detest the bagless options. Still, there are others who prefer cleaners without bags.
So, what makes the difference and what should you know when choosing between a bagged vs. bagless, cordless vacuum?
Bagless vacuums are cheaper to maintain because you just need to wash the dust cup and put it back. But then you have to put up with the mess of catching the filthy dirt from your house. Fortunately, we have models that come with easy bin emptying mechanism so you won't have to touch the dirt.
On the other hand, bagged vacuums are best for homes with pets and allergy sufferers as all the dirt is trapped inside the disposable bag. That means there's no time you will be exposed to the dirt and allergens as you throw everything away. But the costs of buying replacement bags may drain your wallet.
Factors to consider when buying a cordless vacuum for pet hair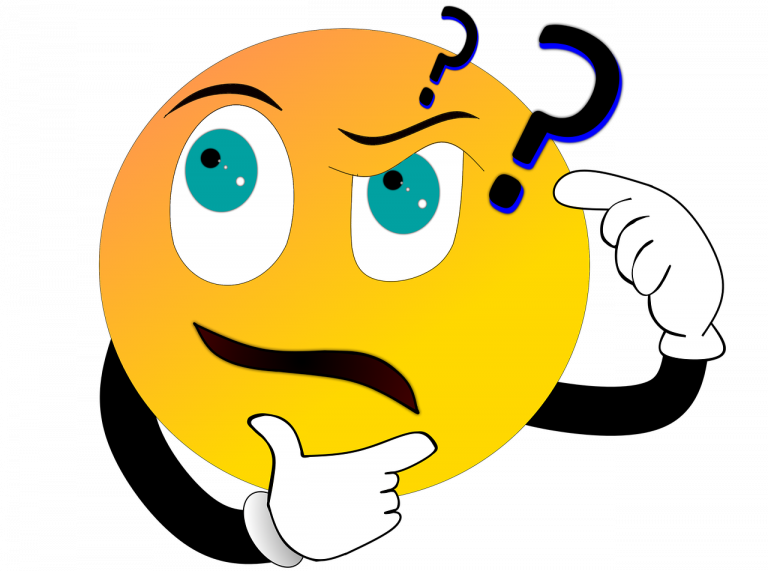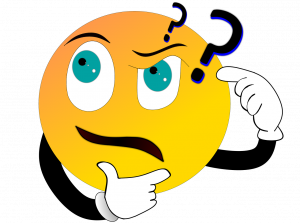 1. Brand
An important consideration when shopping is the brand you are buying. Is it a known brand or it's among these cheaply manufactured vacuums that barely last for three months.
Important
Make sure you buy a known brand as it guarantees the best in class service.
Some of the household names here include BLACK+DECKER, Karcher, Dyson, Bosch, Bissell, Hoover, Shark ION, Rowenta, among others.
2. Cost
The second aspect is the cost of the vacuum. The first thing to note here is that the top brands are expensive but worth every penny. Typically, the handheld vacuums are cheaper compared to the stick vacuums.
When assessing the cost, it's important to consider the features.
Most expensive cordless vacuums have bigger features, and that explains the higher price tags. But again, some models are inexplicably expensive without any features that justify the prices.
Besides the cost of the vacuum, the price of replacement parts also matter. Don't fall for these cheap and little-known vacuum brands whose parts are expensive or unavailable.
3. Design and ergonomics
Perhaps the reason you are buying a cordless vacuum is that of the versatility and easy maneuverability. However, not all the stick and handheld vacuums offer this. Here are some important things that you should be on the lookout for.
The first dilemma you will face is settling between either type of cordless vacuums. Stick vacuums are larger and offer comfortable cleaning without bending your back. On the other hand, the handheld vacuums are much compact and require bending when cleaning floors unless it tags along with an extension wand.
The second aspect is the weight of the vacuum. In as much as the handheld options are lighter, the weights vary from one model to the other. Go for the lightest vacuum, whether you are buying a handheld or a stick vacuum.
The ergonomics is also an important consideration. Here, it's largely about the handling and the grip. A good cordless vacuum should be comfortable to hold and feels very safe in the hands.
But in my opinion. The design shouldn't worry you so much because it's the cleaning performance that matters most. So, in as much as you want a sleek, portable and lightweight cordless vacuum, performance is priority number one.
4. Power
The fundamental aspect of vacuum cleaners is the power and performance. Here, it is the motor that is tasked with providing the sucking power.
Attention
It is imperative that you buy a cordless vacuum with the highest suction power. A low suction vacuum only picks up the surface dirt or hard floors. On carpets, it will leave a lot of dirt including pet hair behind.
Most vacuum brands are very mean with the data regarding their vacuums' suction power. Another challenge, there are different metrics that brands and retailers use to describe the suction power of their vacuums. More often, we find data like watts and amps which directly represent the motor and not the definite suction power.
Perhaps the most definite metric is AW (air watts) or CFM (cubic feet per minute). These two metrics are the best for gauging the output of a vacuum cleaner.
The Dyson Cyclone V10 is the best cordless vacuum as far as suction power is concerned. It can deliver up to 150AW when average cordless vacuums do 20 – 40 AW.
5. Brushroll
While vacuum power is the fundamental dynamics of vacuuming, the brushroll also plays an important role in the pick up of pet hair. You may have the best suction power but remain with lots of pet hair on the carpet.
For hard floor and hardwood floor owners, there is no need to worry because pet hair is loosely laid on the floor so it won't be a challenge picking them up. However, for carpet owners, you understand how these hairs attach themselves on the fabric.
If you have carpets, you need to be very careful with your selection of brush. The first feature you want is a bristle brush as it can work out the pet hair from the carpet pile. Rubber extractors are only good for hard floors, but when it comes to stains and grime, you need something more rigorous. That's why almost all the best vacuums for pet hair have bristle brushes, provided they won't tangle.
Another thing, make sure it's a motorized brush to grab the pet hairs and fur that tend to cling on carpet fabrics. The direct drive cleaning heads are not bad at all, but in cases where you are dealing with the long dog hairs, a powered brush is the best.
6. Filter
Apart from picking up the pet hair and other solid pet waste like skin flakes, a vacuum also captures allergens. These are both allergens that trigger allergies and those that create a bad odor.
The filtration system is what's responsible for the capturing of these allergens. Typically, you will find two types of filters; the true HEPA filters and HEPA-style filters.
The difference is in their efficiency with true HEPA filters scoring 99.97% efficiency and HEPA style trailing between 85% and 90%.
Important
Clearly, you should pick a vacuum with true HEPA filters if you have pets, especially cats because of the high Fel d1 protein in their saliva. Other allergens include dust mites and fleas.
An important consideration when choosing the filter is maintenance. Are they replaceable or washable?
If you don't want recurring costs, Dyson comes with washable lifetime filters. Most other brands will come with replaceable filters.
7. Bag and capacity
Are you buying a bagged vacuum or a bagless vacuum?
Bagged vacuums require replacements but offer the best allergens sealing and are easy to dispose of.
On the other hand, bagless vacuums, which are the majority have washable dust cups. They are not so hygienic and friendly to allergy sufferers when emptying but are cheap to maintain.
Also, consider the capacity of the bag or dust cup. Even though the capacity is mostly proportional to the overall size of the vacuum, it's not always the case so be keen.
8. Runtime
You all understand that one thing that makes cordless vacuums unique is that they don't have cords.
While corded vacuums have power cords for supplying the vacuum with electricity from the mains, these depend on the battery's power. That means you should be very careful about battery life when buying a cordless vacuum.
For the corded vacuums, your only concern is the length of power cord but for cordless stick and hand]held vacuums, there's so much to consider.
Battery technology – There are different battery technologies; from the popular lithium-ion to Nickel Meta-Hydride and Nickel Cadmium. Lithium-ion batteries are the best recommended because they last relatively long. However, NiMH and NiCd batteries may be more powerful, expensive and have a shorter life cycle.
Battery capacity – The battery capacity is often described in mAh, and this is very important as it determines how long it will run. Always look out for a vacuum that has a powerful battery and lasts longest. Typically, cordless vacuums do anything between 20 – 30 minutes depending on the model. However, high-end models like Dyson V10 and Shark ION F80 can go up to an hour. Another thing that also determines runtime is the power mode. In the low-power setting, it can run for longer while in high power mode, the runtime is shorter.
Recharge time – Unfortunately, most vacuums have long recharge times; from 3 hours to 6 hours. A longer runtime is not desirable because it means more waiting time. Try to find a vacuum with short runtime. But of course, don't sacrifice capacity for shorter runtime.
Life cycle your battery is not meant to last forever, even though it is rechargeable. With every recharge sessions, the cells start becoming weak. After a year or so of daily use, you should start thinking of replacing the battery. At least that's some excellent service compared to these cheap brands that offer poor cells that start fading after a month of use. That's why we insist on buying top brands.
Battery replacements – Make sure the model you are buying has replacement batteries available and at an affordable price. You might also want to get an extra battery at least for continuous use without interruption. In fact, the Shark ION F80 comes with an extra battery, and that's why it's the best Shark cordless vacuum for pet hair, as well as large households.
9.Accessories and attachments
Besides the primary performance, another important consideration when shopping for a vacuum for pet hair is the accessories and attachments included. There are those attachments that come included as part of the accessories while others are available as add-on options.
Pet grooming kits – One of the fantastic tools you want is a pet grooming kits. This attachment allows you to softly and gently suck off the loose hair on pets. Dyson has a Dyson Groom Tool Vacuum-Assisted Dog Groomer that is compatible with several of the V series models.
LED crevice tools – When looking for dirt in dark places, we also have LED crevice tools. The light enables you to see where the tiny pet hairs are. It can even come in handy when vacuuming your car at night. Proscenic P9 is among the handheld vacuums with LED lights in the market.
Telescoping extension wand – For the handheld models, you can buy a telescoping wand to extend your reach to high places where pets also love to relax. The BLACK+DECKER BDH2020FL, for example, comes with a 4ft. Flexible extension.
Disinfection tool – If you have crawling babies, you can choose to disinfect the floors. There are so many disinfecting tools available.
10. Value for money
Every homeowner wants value for money. Performance and durability be a concern.
Important
You get value for money if you buy the right cordless vacuum for pet hair. Mind you; some cordless vacuums are not suited for pet hair pick-up.
Also, consider buying from a top brand and when setting your budget, always remember, you get what you pay for!
11. Warranty and after sales
You also want to look at aspects like warranty. The more extended the warranty, the better. But then, It's not just about the warranty length, the genuineness of the warranty is what's most important.
There are a lot of ingenuine sellers out there that don't honor warranties. Fortunately, this is not something to expect with the top brands. No one wants to ruin their hard-earned trust over petty issues to do with manufacturer's defects.
Frequently Asked Questions
1. What is a good vacuum cleaner for pet hair and allergies?
Among the common questions, we get daily is from pet owners who don't want to make a mistake on the selection of the right vacuum cleaner for pet hair. Well, there are so many vacuum cleaners for pet hair. But there are the fundamental features that a worthy vacuum for pets should have.
The first is, of course, high suction power complemented by a tangle free brush system that can grab the pet hairs from the floor. Another important aspect is air filtration now that we know pet allergy is a serious concern for many Americans; both young and old.
In addition to the above, you still want features like a large bin, longer runtime and pet tools and accessories as well.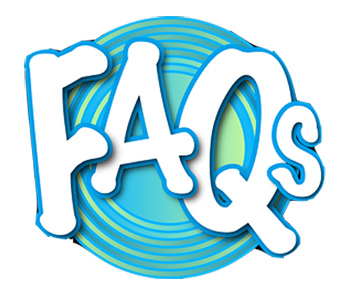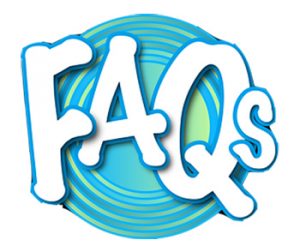 2. Which is the best cordless vacuum brand?
I understand you may be the type that is selective when it comes to brands. You only do the top brands. Well, I wouldn't authoritatively say that there is that one best cordless vacuum brand. The truth is that there are different cordless vacuum types, each designed for a specific cleaning task.
That said, your needs guide the conversation. After ascertaining your needs, you can now line up a few brands and pick the best. However, as a matter of personal taste, I would go for Dyson anytime.
The Dyson V series, for example, has several models; from the handheld options to full size stick vacuums. The V10 Cyclone is their best model and has everything you'd want from a cordless vacuum. It's versatile, powerful, ergonomic and most importantly, longer runtime.
But still, there are several other brands to consider for example Shark ION, Bissell, Hoover, among others. Just make sure you have your cleaning needs in mind.
3. Is vacuuming carpets different from vacuuming hard floors?
What's the difference between vacuuming hard floors and vacuuming carpets? We hear of cordless vacuums for pet hair on carpets and also cordless vacuums for hair on hard floors. That tells you that picking up pet hair on the two surfaces requires different approaches.
Carpets require vacuums with powerful suction, especially the high pile carpets. Besides, a motorized bristled brush is an invaluable addition. But still, you have to be careful with some types of carpet, for example, soft plush carpets and Flokati. The fabric can get damaged when you use a lot of power or a rough brush. But still, most pet hairs are equally tough and will attach to the carpet fabric like glue. With the high suction and agitation action of the motorized brush, all pet hair is picked up.
On the other hand, hard floors require the opposite. First, most of the dirt on hard floors lie loosely on the floor. So, they need just average suction power to lift the dirt. In the case of the fragile hard floors like hardwood and vinyl, a soft brush is critical lest you scratch the delicate floor. Here also, a motorized brushroll is not of the essence unless you are dealing with stains and grime.
4. What's the best cordless vacuum for pet hair on carpets and hardwood floors?
You will agree that most American households have carpets and hardwood floors. That makes it a little bit tricky to choose the best vacuum because we have said above that cleaning pet hair on carpets and hard floors require different vacuum features.
Gladly, several brands have been successful in designing an all in one cleaner that can handle both carpets and hardwood floors. They have a way to blend the features required for cleaning both surfaces. So, what are the features to look out for?
First, you want a vacuum that has both high and low suction. That makes the power adjustment setting an integral feature. You can opt for the low power setting on hard floors and hardwood. When it's time for the carpets, you can switch to high power mode, and that means more suction power.
Another consideration is the cleaning head. Carpets require a motorized bristled brushroll while hardwood requires a soft brush and just an air-driven cleaning head so as not to scratch or leave marks of the delicate wood.
Important
High-end models come with power settings and a brushroll that can be shut off. That means you switch to low power, put off the brushroll, and you are ready for the hardwood floor.
On carpets, you go for high power settings and activate the motorized bristled brushroll. The Shark ION F80 with DuoClean also combines a soft brush and a bristle brush that clean simultaneously.
5. Will a cordless vacuum replace a corded vacuum?
Now that cordless vacuums are easily portable, and versatile, you might want to consider disposing of your bulky canister or upright vacuum. To be honest, it's taking up quite some huge space in the house. But is this the right move?
Advanced stick vacuums like Dyson V10 offer so much versatility. They can vacuum pet hair on hardwood floors and carpets efficiently. You can also transform it into a handheld cleaner to vacuum the pet hair your dog left in the car, or on the sofa.
Internal batteries power them so you can vacuum just anywhere without worrying about tangling or electricity mains. Their only shortcoming is the fact that you don't have continuous use like in the corded vacuums.
But the 20 – 30 minutes runtime they offer on average is enough to vacuum a normal household's pet hair or car. So, as far as pet hair pick up is concerned, cordless vacuums can replace canisters and uprights.
However, if you want a heavy duty vacuum that will tackle all kinds of dirt and messes, your upright or canister is still indispensable.
This is because they are bigger and thus have larger cleaning heads, motors, and bags as well as filters. Most are corded, so you have continuous power to vacuum even large apartments without worrying about recharging. They also handle all kinds of dirt; from the large debris to the fine dirt including pet hair and other pet messes.
For me, I still have my
Bissell upright vacuum
which we unleash during major cleanups during weekends and the Dyson V10 for the daily touch ups where the dog has been playing. It also comes in handy in the car, above cupboards, and other areas the bulky Bissell CrosssWave can't reach.
6. How long usually cordless vacuums work?
Depending on the model and battery, a cordless vacuum can last from 15 minutes to one hour. The run time also depends on the cleaning mode since Max suction requires more energy.
WRAPPING UP
There you have it — a detailed buying guide for pet owners looking for the best cordless vacuum for pet hair. Whether you want the easy maneuverability of handheld models or the versatility of stick vacuums, this review has something for you.
We hope it was insightful and will be key in helping you make the best selection. That's it for today and until next time, have a wonderful shopping experience.