Amazon Prime Day Vacuum Deals 2022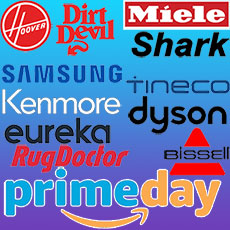 It's official; Amazon Prime Day is coming. That means it's time to shop till you drop. If you are looking for the best Prime Day vacuum deals and discounts, you are at the right place. We have listed all the best vacuums available in this year's July sale.
Vacuum cleaners were among the merchandise with the best discounts during last year's Prime Day. In this year's sale event, they will also attract huge discounts.
There will be plenty of deals on upright vacuums, canisters, stick vacuums, robot vacuums, and even handheld models. Before going into the details, here is an overview of Amazon Prime Day.

What is Amazon Prime Day?
Amazon Prime Day is among the annual sale events organized by Amazon, the largest online retailer in the United States. The sale event has been organized annually since its inception back in 2015. While it was started to commemorate Amazon's 20th anniversary, today, the sale is meant to appreciate Amazon Prime subscribers.
For starters, Amazon Prime is a program that offers members premium services. The service currently boasts over 200 million members. One of the benefits of being a Prime member is access to Prime Day deals. In the upcoming sale, you must be a Prime subscriber to access the deals and discounts. Another perk is free expedited shipping. Prime members get their orders faster than other shoppers. Interestingly, some orders can be delivered in a record two hours. However, most orders are shipped in one or two days. Besides Prime deals and expedited shipping, Prime members get access to other services, including Amazon Prime Video and Prime Music, among others.
Important
Unlike Black Friday and other sale events, Amazon Prime Day is exclusively for Prime members, so you will need a subscription to snap the deals. The monthly plan costs $14.99, while the annual plan costs $139. The good thing is that there is a 30-day free trial that you can take advantage of if you have not been a Prime member for the last 12 months. There is also a 6-months free trial for students with .edu email and subsidized subscription subscription costs, thereafter.
When is Prime Day 2022?
Even though Amazon had remained tight-lipped regarding the actual dates when the sale event will kick off, it's now confirmed that Prime Day 2022 will take place on July 12 and July 13. It will be a two-day sale bonanza as usual. However, Amazon promised some early deals so stay tuned.
Best Prime Day Vacuum Deals
Now, onto the main agenda, what are the best Prime Day vacuum deals? Our editors have scoured the entire vacuum cleaners category. Below are the vacuum brands with the best discounts.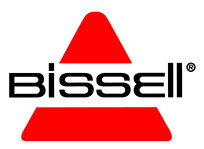 Bissell is among the oldest vacuum brands. The family-owned brand has been manufacturing high-quality vacuum cleaners for over a century and has proved to be a top brand over the years. Bissell has a wide range of vacuum cleaners. While it started as a vacuum cleaner brand, Bissell has ventured into carpet and upholstery cleaning formulas, as well as the pet care industry. Interestingly, it overtook Hoover in 2009 to become the best-selling floor care brand in North America.
If you are looking for an upright vacuum, Bissell has several models in stock. These include Bissell ProHeat 2X Revolution Max Clean Pet Pro, BISSELL 2252 CleanView Swivel Upright Bagless Vacuum, BISSELL CrossWave Floor and Area Rug Cleaner, and the BISSELL TurboClean. For those looking for the ultimate Bissell vacuum for pets, the BISSELL 27909 Pet Hair Eraser Turbo Rewind Vacuum is also available and will definitely feature in the upcoming sale. Other worthy mentions include Bissell SpinWave, a robot vacuum with mopping function, and BISSELL SpotClean Pro, and BISSELL SpotClean Pro Portable Carpet Cleaner, two reliable canister vacuums. There's also BISSELL CrossWave X7, a cordless vacuum for pet messes.
While it may not be a cheap brand, there will be plenty of offers during Prime Day. Expect discounts of up to 35% on the best-selling models from the American brand.

Miele Prime Day Deals

Another top brand to focus on during Amazon Prime Day is Miele, a top German brand known for high-end domestic and commercial appliances and equipment. Established in 1899, Miele remains a family-owned and run company. It has expanded to more than 47 countries. It ventured into the vacuum industry in 1927 and entered the American market in 1983.
When it comes to its product line in the vacuums category, Miele is known for its reliable canister vacuums, including Miele Classic C1 Pure Suction, Miele Turbo Team, Miele Complete C3 Calima, Miele Complete C3 Excellence Powerline, and Miele Blizzard CX1 Turbo Team. The company also has stick vacuums, with the Miele Triflex HX1 Battery Powered Bagless Stick Vacuum being the most popular model.
Just like Bissell, Miele vacuums are quite expensive but worry not as Amazon will offer huge discounts on almost all Miele vacuums on the eCommerce's website catalog. Besides vacuum cleaners, Miele will also have deals on accessories, replacement parts, and other supplies. You can also check out its dishwashers, rotary irons, ovens, freezers, and coffee systems, among other appliances.

Dyson Prime Day Deals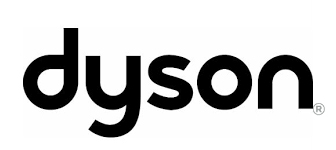 Renowned UK brand Dyson will also have plenty of discounts in the upcoming Amazon July sale. For starters, Dyson is among the most popular vacuum brands. Started in 1991 in England, the company recently shifted to Singapore but still sells its products globally. When the company started, it partnered with Philips, which designed the first dual-cyclone vacuum named Dyson DA001. But just a few years later, Dyson broke away and started a new facility that built the DC01.
Today, Dyson has a wide range of vacuums. The popular models in the upright vacuums category include Dyson Ball Animal 2 Total Clean Upright Vacuum Cleaner, Dyson Ball Animal Upright Vacuum, and Dyson Ball Multi Floor Origin Corded Vacuum Cleaner. Dyson is also known for its high-performance stick vacuums, including the Dyson V7, Dyson V10, and Dyson V11 Series. Dyson also has robot vacuums though they are not as popular as the likes of Roombas and Roborocks.
Amazon will have huge discounts on the Dyson vacuums in the upcoming sale. From all indications, you can expect discounts of up to 40% now that the company wants to offload its old stock. Remember, it was confirmed that the company has stopped making full-size and plug-in vacuum cleaners in favor of cordless stick vacuums.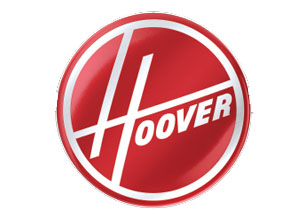 Hoover will also be a vacuum brand to watch on the 2022 Amazon Prime Day sale. Founded in 1908, the company is known for its range of floor care products, as well as domestic appliances, including washing machines and tumble dryers. The company once dominated the vacuum cleaners market to a point the name Hoover became synonymous with vacuum cleaners in the UK.
Hoover has a wide range of vacuum cleaners. There are several upright vacuums, including Hoover Powerscrub XL Pet Carpet Cleaner, Hoover MAXLife Pet Max Complete Bagless Upright Vacuum Cleaner, and Hoover MAXLife Elite Swivel XL Pet Vacuum Cleaner. Besides upright vacuums, the brand has canister vacuums, for example, the Hoover Commercial PORTAPOWER. You can also snap a stick vacuum from the brand. The Hoover ONEPWR Blade MAX Multi-Surface Cordless Stick Vacuum is the most popular stick vacuum.
Already, most of the Hoover vacuums on Amazon are retailing at a greatly discounted price. To stay on top of the competition, expect huge discounts of up to 50% during Prime Day. Besides vacuums, there are steam mops and floor care products, for example, cleaning formulas, replacement parts, and other related supplies.

Shark Prime Day Deals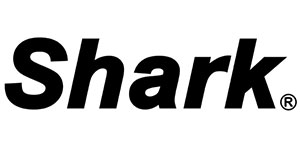 Founded in 1993, SharkNinja is also a vacuum brand that should be on your wishlist. Formerly known as Euro Pro Operating LLC, the Shark brand is known for vacuum cleaners, while Ninja is a line of kitchen appliances. Shark has risen the ranks to become one of the best vacuum brands in the US. According to Forbes, Shark only had a 1% market share in 2008, but by 2014, it controlled more than 20% of the US market.
Shark has a long list of vacuum cleaners. The brand's popular upright vacuum cleaner models include Shark NV105 Navigator Light, Shark NV356E S2 Navigator Lift-Away Professional, Shark NV360 Navigator Lift-Away Deluxe, and Shark NV501 Rotator Professional Lift-Away. Shark also has canister vacuums that will feature in the upcoming sale. The popular model is the Shark CZ2001 Vertex Canister Vacuum. There are also stick vacuums, such as Shark HV322 Rocket Pet Plus and Shark HV302 Rocket Pet. The brand also ventured into the robot vacuum scene and has models such as Shark AV2501AE AI Robot Vacuum, Shark AV1010AE IQ Robot Vacuum, Shark AV2501S AI Robot Vacuum, and Shark AV752 ION Robot Vacuum.
If you are on a budget, Shark should be a priority. Amazon is already listing most of the models mentioned above at a discount, so check them out.


Tineco, though a little-known brand, also has vacuum cleaners that feature during the major Amazon sales. On the upcoming Prime Day, you can also expect the Chinese brand to have some of the best deals. Tineco is owned and operated by ECOVACS Robotics, the same Chinese company behind Deebot robot vacuums.
Even though the company started with stick vacuums only, today, it boasts a long product line. There are wet-dry vacuums, smart vacuums, and cordless vacuums. The popular models that will be on Prime Day sale are Tineco Floor ONE S3 Cordless Vacuum Cleaner, Tineco Pure ONE S11 Cordless Vacuum Cleaner, Tineco A11 Hero Cordless Lightweight Stick Vacuum Cleaner, Tineco Floor ONE S5 PRO Smart Cordless Wet Dry Vacuum Cleaner and Mop, Tineco iFLOOR 3 Breeze Complete Wet Dry Vacuum Cordless Floor Cleaner and Mop, Tineco iFLOOR3 Cordless Wet Dry Vacuum Cleaner, and Tineco Floor ONE S5 Smart Cordless Wet Dry Vacuum Cleaner. There will also be plenty of supplies and replacement parts during the sale.
Even though there are no major discounts on the above models, expect huge discounts too during the July Amazon sale.

Rug Doctor Prime Day Deals

Another top vacuum brand that will be on the upcoming Amazon Prime Day sale is Rug Doctor. Founded in 1972, the brand is known for its powerful professional-grade carpet vacuums. Rug Doctor allows carpet owners to either rent or buy their cleaners. Fortunately, during the upcoming sale, even their most expensive carpet cleaning machines will be on offer, so it's the best time to grab one and forget the hassles of carpet cleaning, whether it's your home carpet or you have a carpet cleaning business.
If you are looking for a Rug Doctor vacuum for your home carpet, the Rug Doctor Pet Portable Spot Cleaner will be the best purchase. As for those looking for a commercial carpet cleaner, there are two options; Rug Doctor Mighty Pro X3 Commercial Carpet Cleaner and the Rug Doctor Pro Deep Commercial Carpet Cleaning Machine.
Besides the above-mentioned carpet cleaners, Rug Doctor will have upholstery tools and other attachments alongside carpet cleaning solutions. All will be available during Prime Day at amazing prices.

Dirt Devil Prime Day Deals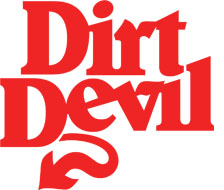 Dirt Devil will also have deals and discounts during Prime Day. Founded in 1905, this is a household name in the vacuum and floor care industry. It's an inexpensive brand known for high-quality and reliable products.
Dirt Devil has several models on the market today. The Dirt Devil UD20124 Endura Reach Bagless Upright Vacuum Cleaner is the best-selling model on Amazon. Other popular models that will attract discounts in the upcoming sale include Dirt Devil Handheld Cleaner Quick Flip BD30010, Dirt Devil SD20000 Simpli-Stik Vacuum Cleaner 3-in-1 Hand and Stick Vac, Dirt Devil Scorpion Handheld Vacuum Cleaner, Dirt Devil Power Express Lite, Dirt Devil Power Swerve Pet, and Dirt Devil Vibe 3-in-1 Vacuum Cleaner.
Dirt Devil vacuums are moderately priced. They are already selling at discounts ranging between 5% to 15%. During Prime Day, expect more discounts.

Samsung Prime Day Deals

South Korean multinational manufacturer Samsung will also be among the best brands to be on the lookout for during Prime Day 2022. Even though the company is popular in electronics, it also has some worthy vacuums. As you may be aware, this is a top-of-the-range brand with expensive products, but Prime Day will be the best time to snap a Samsung vacuum cleaner.
The most popular Samsung vacuums fall in the stick vacuums category, with the SAMSUNG Jet 60 Flex and SAMSUNG Jet 75 Pet as the best sellers. Besides stick vacuums, Samsung has a range of robot vacuums that will feature in the July sale. The list includes SAMSUNG Jet Bot, SAMSUNG Jet Bot AI+, and the Samsung R7040.
Currently, there are no huge discounts on the above models but expect discounts ranging between 10% to 20% when Prime Day kicks off.

Eureka Prime Day Deals

Eureka will also have some deals to compete with its Chinese counterparts. Started in 1909, it's also among the best vacuum brands. The company is owned by Midea Group, a reputable company that is in the vacuum business. The main success of Eureka is the pricing. When the company produced its first vacuum, it sold at almost 50% less than Hoover, the main competitor at the time.
Today, Eureka has several modes, including upright vacuum cleaners such as the Eureka Airspeed and Eureka NEU182A PowerSpeed.
As mentioned earlier, Eureka has affordable vacuum cleaners. The price will drop further during the Amazon Prime Day 2022 sale.

Kenmore Prime Day Deals

Another brand worth mentioning is Kenmore. The brand owned by Transformco was started in 1913 and currently sells its products at Kmart, Sears, and Amazon. Definitely, there will be plenty of Kenmore vacuums during Prime Day. Kenmore might not be a popular brand, but it manufactures high-quality products. Interestingly, the brand's products are manufactured by household names, such as Whirlpool, Electrolux, LG, Cleva North America, Panasonic, and Daewoo Electronics.
If you are looking for an upright vacuum on a budget, the Kenmore BU4022 Intuition and Kenmore DU2012 Lightweight fit the bill. But then, the brand is more synonymous with canisters, for example, Kenmore 81214 200 Series, Kenmore BC3005 Pet Friendly, and Kenmore 81615 600 Series. There are also Kenmore stick vacuums, including the Kenmore DS4020 Cordless Stick Vacuum.
All the above Kenmore vacuums are available on the market and will have the best discounts during Prime Day.

Wrapping Up
The above are all the best Prime Day vacuum deals. If you are on the market for a vacuum cleaner, be it an upright, canister, handheld, stick, or robotic, wait for Prime Day. But remember, while there will be some non-Prime deals, all the fantastic discounts will be for Amazon Prime members, so get your subscription today. Also, don't forget to bookmark this page, as we will be updating the list of deals as they come in.