Roomba 690 vs 890 – Which is the best model?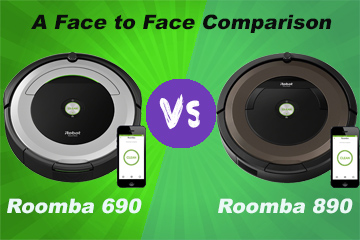 The Roomba 690 and 890 were released at the same time, and the highlight was the Smart connectivity and Alexa compatibility. Today, the duo is among the bestselling Smart robot vacuums.
But then, there is a huge difference in their prices with the Roomba 890 costing around $200 more.
Important
Spending $200 more doesn't seem a great idea because both vacuums have Smart features. However, the Roomba 890 has several extras, and that's reason enough to declare it a winner this early.
However, the big question is, are the extras worth the $200? That's what we are about to find out.
Today, we have decided to put the Roomba 690 in a contest with Roomba 890 to see which the best Roomba is in 2018, both regarding performance and value for money.
But just before we go further, here is a short overview of the two models.
Roomba 690 vs 890 comparison table
Size and Weight
13 x 13 x 3.6 inches/7.8 pounds
13 x 13 x 3.6 inches/8.4 pounds
Cleaning Systems
AeroForce 3-stage cleaning system
Brushes
Dual Multi-Surface Brushes, Edge-Sweeping Brush
Tangle-free Dual Multi-Surface Brushes, Edge-Sweeping Brush
Budget Choice
Size and Weight
13 x 13 x 3.6 inches/7.8 pounds
Brushes
Dual Multi-Surface Brushes, Edge-Sweeping Brush
Best Choice
Size and Weight
13 x 13 x 3.6 inches/8.4 pounds
Cleaning Systems
AeroForce 3-stage cleaning system
Brushes
Tangle-free Dual Multi-Surface Brushes, Edge-Sweeping Brush
1.Roomba 690 An Entry-Level Robot Vacuum Cleaner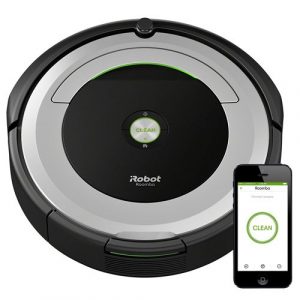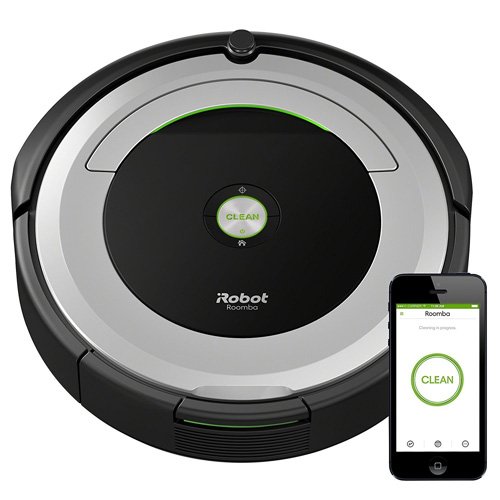 The 690 is now considered an entry-level robot vacuum cleaner, but then, it is distinct from the rest of these cheap brands. The Roomba 690 is the crème of the 600 Series, and the significant addition is the Wi-Fi for Smartphone App operation as well as Alexa compatibility. These two are the significant improvements from the earlier model, Roomba 650.
This robot vacuum has been designed to suit a range of cleaning needs; from hard floors to carpets and even pet messes. I recommend the Roomba 690 if you have
hardwood floors
, hard floors,
pets
and light to medium pile carpet.
Attention
On heavy carpet, it is inefficient because of the average suction power. But with some unique features like Dirt Detect and Virtual Walls, it is still a worthy Roomba.
The Roomba 690 retails at around $350 which makes it one of the cheapest Roombas available. Perhaps the only cheaper model is the Roomba 650 which is often out of stock.
But still, the price difference is so negligible that you'd rather add a few bucks and get Roomba 690.
Important
However, there are a few things that Roomba ought to have improved on. The navigation is not efficient, and so is the floor mapping. It cleans in a somewhat random pattern, and at the end of the day, it takes longer to clean. To make matter worse, it may skip some spots if you have a large apartment.
2.Roomba 890 The Best in This Battle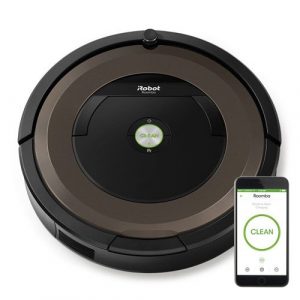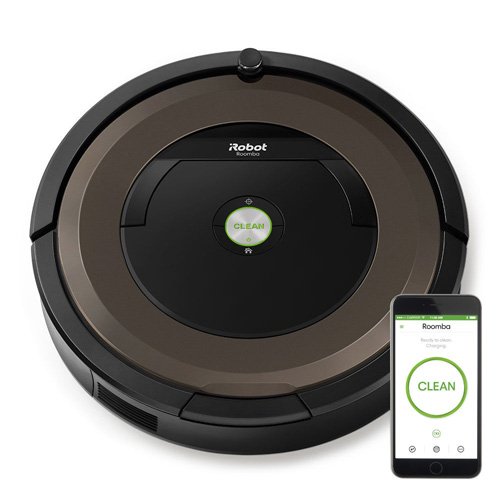 If you have been keen on the market, you understand that Roomba 890 is very popular because it is affordable and blends some of the features the Roomba 900 Series has.
One thing I like about it is the Dirt Detect Series II technology that uses optical and acoustic sensors for better dirt hunting. It also shares the same motor with Roomba 960. However, the fact that Roomba 960 has a VSLAM navigation makes the Roomba 890 inferior.
That said, the perfect match for a challenge is Roomba 690 which is in this case inferior to Roomba 890.
Important
One of the reasons Roomba 890 is the best in this battle is because of the boosted suction power. The motor delivers 5* more suction power making it able to clean light to medium pile carpets thoroughly.
This is unlike Roomba 690 that does well on light pile carpet only and performs averagely on medium pile. Another thing, it comes with a tangle-free extractor so the long Chihuahua hair won't be a problem.
At least for this model, the navigation software has been upgraded. This is not to say that it matches what you find in Roomba 960 and Roomba 980. But at least it will navigate around more precisely and move in a pattern as opposed to random.
Attention
The Roomba 890 is an excellent robot vacuum. But my only problem is the fact that it has a short runtime. This is a $500 robot vacuum, so I expect it to do more than just 60 minutes. This is because cheaper models under $200 like ILIFE A4s can do well over 120 minutes.
Roomba 690 vs. Roomba 890 Head-to-Head Comparison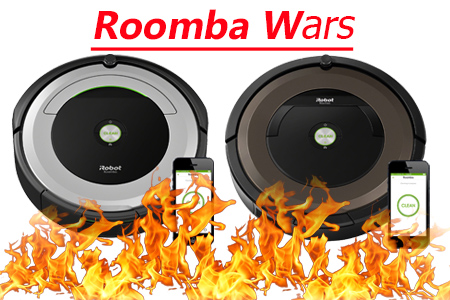 Now, it right about that time we compare the Roomba 890 and Roomba 690 head-on to see what features each offer.
So, without further ado, let's get down to business.
Cleaning Tests
To get a good picture of what to expect from the Roomba 690 and Roomba 890, we decided to test them with some of the common household dirt.
We used flour, sugar, rice, Cheerios, sand and kitty litter.
Here is how the two Roombas compared.
Roomba 890 Hardwood floors
This model also performed exceptionally on hardwood floors.
This time around, all the dirt was vacuumed including the flour. The extra vacuum power ensures that even the tiniest flour particles are picked up.
That said, you want to buy the Roomba 890 if you have a hardwood floor because of the detailed vacuuming.
Roomba 890 Carpet cleanings
The Roomba 800 Series comes with improved carpet performance because of the new motor that delivers more vacuum power. So, how does Roomba 890 fair on?
Cleaning light pile carpet was a buzz for the Roomba 890 as it managed to clear all the dirt with only flour being the problem. This is the same case for medium pile carpet, and even though flour was still an issue, it managed to clear all the other dirt including sugar.
Lastly, on heavy pile carpet, it was somehow unable to clear the flour, sugar and kitty litter. But the performance was much better than Roomba 690's.
Light pile
98%
Medium pile
98%
Heavy pile
87%
Roomba 890 Pet hair and allergens
This is the best choice for pet owners for all the reasons the Roomba 690 is not. First, you can note the difference in a newly vacuumed room. The air is fresh and breathable courtesy of true HEPA filters. Long Chihuahua hair didn't tangle the brush and pick up of dog dirt was satisfactory.
Actually, it's worthy to note that the Roomba 890 offers just the same performance as Roomba 960 and 980.
Roomba 890 Design and aesthetics
There is nothing much that has changed with the Roomba 890. It still has a 13.6-inches diameter and stands at 3.6-inches high. The only difference is the fact that Roomba 890 is heavier, weighing 8.4 lbs. and has been finished in grey and dark brown.
Diameter13.6 inches
Height 3.6 inches
Weight 8.4 lbs
Roomba 890 Vacuum power
This model uses a Generation 2 motor that is much more efficient and has higher output. It delivers 5* more air power and consequently, more vacuum power. It averages 900-1000 Pa making it an excellent deal for light to medium pile carpets.
What filter system is used in Roomba 890?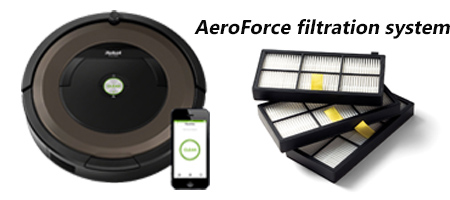 If you have pets, then the Roomba 890 is the best choice. This is because it comes with the new AeroForce filtration system. It basically uses true HEPA filters this time round, and as you are all aware, HEPA filters are 99.97% efficiency. This is compared to the 85% – 90% efficiency of HEPA filters.
Roomba 890 Brush system
If you have pets, this is the best choice because of the tangle free dual multisurface extractors. This brush system is also gentle on carpets, and together with the boosted suction, you get all the dirty work done.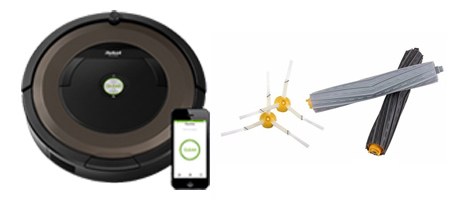 The Roomba 890 also has a pair of side brushes that sweep the sides and direct the dirt to the brush for agitation and finally, pick up.
How many cleaning modes does Roomba 890 have?
The Roomba 890 is not different from the Roomba 690 as it also has the four cleaning modes; Auto, Edge, Spot, and Schedule.



Press CLEAN to start cleaning automatically or adjust the cleaning mode on the Smartphone App. Lastly, schedule your preferred cleaning times, and the Roomba will take over from there.

Auto mode
Edge mode
Spot mode
Schedule
Roomba 890 Autonomy
The Roomba 890 greatly disappoints as it also runs for just 60 minutes. While the Roomba 690 may be excused because it is an old model and again, it is cheaper, there is no justification for Roomba 890's short runtime. I expect well over 100 minutes for a $500 robot vacuum, but that's not the state of affairs. It also takes 2 – 3 hours to recharge, and it doesn't resume cleaning after that.
Roomba 890 Navigation
Despite being an advanced model, Roomba 890 still uses the old iAdapt 1.0 navigation. So, if your major concern is navigation, you'd rather stick to the cheaper Roomba 690.
But there's something we noted; Roomba 890 was a little bit efficient thanks to the updated software. At least it makes data transmission faster so while the Roomba 690 may take time to stop upon detecting an obstacle, Roomba 890 stops almost immediately.
How does Roomba 890 clean?
I had a lot of expectations from Roomba 890, but it disappointed yet again. It also uses a random cleaning pattern just like Roomba 690, but at least it moves intelligently. The updated software enhances the intelligence of the robot vacuum, and this explains the shorter turnaround time and rarely misses cleaning any spot.
Roomba 890 Virtual Walls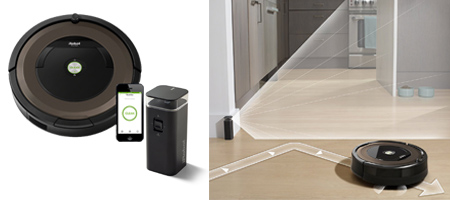 This model also comes with the Virtual Walls boundary marking function and is also supplied with one node.
How I wish iRobot would have provided two nodes now that you are paying $200 extra. If you are really keen on using Virtual Walls, you need to get at least two nodes, one costing around $45.
Is Roomba 890 Smart?
Definitely, being a superior model to the Roomba 690, this vacuum comes with Wi-Fi for Smartphone operation and Alexa as well.
But unfortunately, for $200 more, there are no extras so you'd instead stick with the cheaper Roomba 690 if you are all about Smart connectivity.
How I wish it would have come with extras like Clean Maps and advanced cleaning settings like Roomba 980.
Roomba 890 Maintenance
The Roomba 890 is expensive but has cheaper maintenance. This robot vacuum comes with rubber extractors instead of a bristle design. Rubber is more durable and will require replacement after 12 months or so.
Why Roomba 890?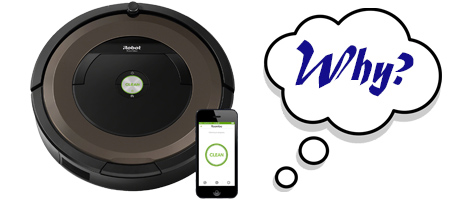 Candidly speaking, there is no valid justification for buying an old version when there is an updated one. Unless you are on such a tight budget, the Roomba 890 should be number one on your wishlist.

New AeroForce 3-stage cleaning system
New motor that delivers 5* more air power
HEPA filters
Tangle-free brush
Virtual Walls
Dirt Detect Series II
To be honest, I wouldn't mind spending $200 more for these features.
Frequently Asked Questions
Is Roomba 890 suitable for carpet cleaning?
We can safely recommend Roomba 890 for all low and medium carpets. This robot vacuum produces up to 1000 Pa suction and uses extremely useful dual multi-surface rollers with Dirt Detection. Brushes automatically adjust to the pile height and Dirt Detect function determines extra polluted areas.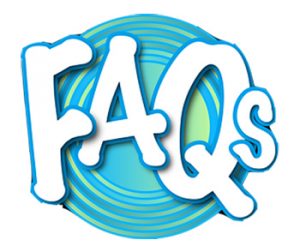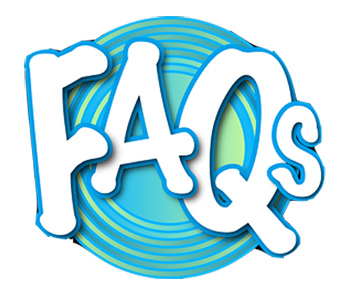 Does Roomba 690 come with virtual walls?
Yes, Roomba 690 comes with a dual-mode virtual wall. It means you can "close" certain areas from your vac if you don`t want it to vacuum there.
Are Roomba 690 and 890 vacuums quiet?
These Roomba robots cannot be called silent vacuums since they produce about 68 decibels. However, such noise level is a standard and much quieter compared with many other robots.
How often should I change filter in my Roomba 890?
Roomba 890 uses a not washable HEPA filter. It is recommended to clean it together with a dustbin after each cleaning and replace with a new one once per two months.
Roomba 690 vs. 890: What's the best choice?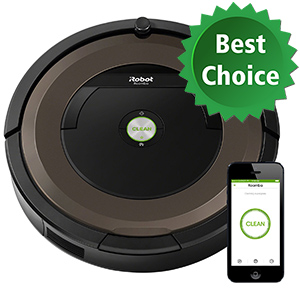 Now, it's time we give our verdict on what's the best Roomba between the 890 and 690.
Attention
Well, the truth of the matter is that Roomba 890 is the best choice; both regarding performance and value for money.
With the Roomba 890, you get the new AeroForce cleaning system which marks a shift from the old cleaning technology to the latest high-performance cleaning system.
If you really want a reliable cleaner that is worth your money right now, get Roomba 890 because, after a few months, the performance of Roomba 690 will be below your expectations. Three years ago it was the real deal but not today when robot vacuum brands are shifting to HEPA filtration and 2nd & 3rd Generation motors.