Roomba 690 vs RoboVac 11
Now that prices are falling very fast, the Roomba 690 and RoboVac 11 are bestsellers in the under $300 category. But still, for many guys out there, making a choice between the two is one hell of a problem.
For many guys, the Roomba is the ultimate vacuum cleaner to own because of its fame. On the other hand, Eufy is considered a new brand so you might just want to dismiss it from the word go.
To help you make the perfect choice between these two vacuum cleaners, I have put them head-on in this comparison review. But before we go deeper, a short introduction of the products and their best selling points.

Brush
Edge and dual multi-surface
Sides + rotating main brush
Best Choice
Brush
Edge and dual multi-surface
Aviable Choice
Brush
Sides + rotating main brush
Roomba 690 – App-Controlled Robot Vacuum
Introduced together with the Roomba 890 this is a model that represented very monumental shifts in Roombas.
The first shift was in Smart connectivity; it is among the first robot vacuum cleaners with Wi-Fi. I had the Roomba 650 which did an excellent job for its price then. But immediately Roomba hit the news with an updated version with Wi-Fi, I had to trade the Roomba 650 and got the 690.
Even though I didn't keep it for long, the short stint I had with it will help me put it head-on against the Eufy RoboVac 11.
The first reason you will love the 690 for is that it's a top brand.
The numbers are out there; Roomba is the most popular robot vacuum brand. Another thing worth mentioning is its top class features. iRobot is an industry leader and the 690 is one of their revolutionary products. The robot boasts Dirt Detect, boundary marking, Wi-Fi, Alexa compatibility and so many other desirable features.
I know, for now, this might not be a consideration for many for the obvious reason; it's an old model. But then, if you are getting it at a fair price, then it is still a force to reckon. It retails at under $300 and has unique features that similar robots in this price range don't have.
RoboVac 11 – Best Budget Robot Vacuum Cleaner
This is one of the hottest low-budget robot cleaners in the market.
It also offers some solid competition to the likes of Roomba 690, Deebot N78, Deebot N79 and the iLIFE V7s.
But then, there's something about RoboVac that keeps it abreast; it has raw power.
Actually one of its main highlights is the suction power. It's enough to handle a household with carpets and two pets. While some similar models like Deebot N79 well promise you the best suction but deliver average, this one is true to the statement. In Max mode, for carpet cleaning, it can hit 1,000 Pa. The battery life is also impressive and will last longer than top players like Roomba 890 and even the pricey Roomba 960.
But then, there is a lot more RoboVac could have done especially in this era of Smart technology. It notably lacks Wi-Fi so Smartphone operation is not supported, leave alone Alexa.
But in my opinion, for its price, it is hard to get an all-inclusive and reliable robot within that budget.
RoboVac 11 vs. Roomba 690
Now that we know a thing or two about these two models, it's time we delve deeper and see how they compare. From the comparison, we will give you our verdict on which is the best model.
We understand that not everyone may be conversant with the technical details of robots so, in this comparison review, we will compare the important aspects of robot vacuum cleaners. In a nutshell, we will focus on the main factors you will want consider when buying robot vacuum cleaners.
Design
Though AI is on another level, robot vacuum cleaners rely heavily on design when it comes to navigation and maneuvering around. It has to fit within the system because it can't change the world around it. This is unlike humans who will move things around to get where they want to. Let's see how these two vacuum cleaners square it out.
The Roomba 690 boasts an average look when it comes to aesthetics but with a notably more premium build. The RoboVac, on the other hand, has a sleek but fragile outer shell. It has been covered with an anti-scratch tempered glass material – very fragile but pet-friendly; pets love to see a reflection of themselves on the glass.
It stands at 3.6-inches and weighs around 7.8 lbs. On the other hand, the RoboVac 11 has a more minimalistic design. It stands at only 3.1 inches and will go under all household goods with a 3-inch ground clearance. This is one of the reasons I liked it.
My Roomba 650, 690 and the current 890 that I use can't go under a few stuff in my house. Remember, it stands much higher by half an inch which is a considerable length in this context.
If your sofas are that low, be careful with the Roomba; you might still need to do some manual work pushing furniture around for it to do its job.
Here, I would recommend the RoboVac 11 – the low profile design will make sure it goes under all furniture. But then, take care of the glass cover.
Cleaning performance
Different brands and models offer different cleaning performance and are designed for a range of needs. There are robots designed for hardwood floors, robots for carpets, robots for pet hair and allergens and so on. That said, it will be important to compare the cleaning performance of the RoboVac 11 and Roomba 690.
One thing you will notice, both vacuums are rated highly when it comes to versatility – they will clean bare floors, carpets, and pet hair. But is this true? I will say yes, but with a disclaimer, good performance is relative.
Bare floors – When it comes to bare floors, both robots offer quite some great performance.
So, if you have a hardwood, linoleum, tile or even vinyl floor, you don't have to worry, any of them is fine – but still, there has to be a winner.
From my experience with Roombas, the Roomba 690 will definitely carry the day.
I like the dual multi-surface brush system. Each dedicated brush has one task to handle, unlike most vacuums that have one primary brush for agitation and picking. The dual multi-surface brush system has one brush for agitation and the other one for picking up the loosened dirt. Besides, the self-adjusting head will adjust itself depending on the surface for maximum brush contact. This saves fragile floors like hardwood from the full wrath of the bristles so you are sure of it remaining in top condition. One unique feature the Roomba 690 has is Dirt Detect that uses sensors to recognize areas with more dirt. Once such an area is spotted, it switches to Spot mode and intensively cleans the place. But in some cases, it also recognizes dark spots on carpets as dirt and switches to Spot mode too.
Carpets – Carpet cleaning is a headache for many homeowners but the right robot vacuum will ease the burden.
The Roomba 690 is a great choice for carpet cleaning and so is the RoboVac. I know this may sound different from what you would expect, the RoboVac 11 performed better when it comes to carpet cleaning.
The true 900 Pa suction power can only be matched by later Roomba models like the Roomba 890 which has 5* more air power. Here, we tested them both and the RoboVac was able to vacuum more dirt than Roomba. Actually, RoboVac still collected some dust from a freshly Roomba vacuumed polypropylene fiber carpet. The same results were replicated on Saxony cut pile and plush carpet pile.
If you are keen on carpet cleaning, I would recommend Eufy though it lacks quite a great deal when it comes to other areas.
Pet hair & allergens – 60% of American households have pets and cleaning their messes is one hell of a nightmare.
But thanks to vacuuming technology and robotics, you can now get a robot cleaner to do the job.
Let's see how efficient they are when it comes to pet hair cleaning and air filtration. I like the RoboVac 11 when it comes to managing long-haired breeds and also when you have heavy shedding breeds; Havanese, Komondor, and the likes. The high suction is necessary for vacuuming the hair and fur, I also like the brush; it hardly gets tangled unlike the dual brush system in the 690. Actually, in as much as the dual multi-surface brush system is best for floors and carpets, pet hair tangles it and this can be really frustrating.
Because of the tangling problem, RoboVac is the best for pet hair but when it comes to allergens, there's a different twist.
Though none is true HEPA, the Roomba's AeroVac filters are better than the HEPA-style filters used by Eufy. Now, this complicates the matter further bearing in mind a lot of allergies are pet related.
If you have pets and no allergies, Eufy sounds a great choice but when you remember about skin flakes, urine, and other pet allergens, you might want to consider the Roomba 690 – the choice is yours.
Generally, you will notice that both vacuums use quite a similar approach to cleaning; a 3-stage cleaning system. But then, the brush system, suction power, filters and the layout of the processes is what brings the difference.
My verdict for the best vacuum between the two is the Roomba 690. Even though it doesn't win on carpets, it takes the crown on bare floors, pets, and allergens.
Navigation
I know a lot of people who end up cursing robot vacuums because they get stuck frequently. This is why you need to consider the
navigation technology
when buying one. You should ask yourself, will it maneuver around your households? Will it fall on stairs? Will it be hitting your households? All this is what the navigation technology is all about.
For these models, the traditional sensor technology is what has been employed. Remember, we now have models that combine sensors and VSLAM, for example, the Roomba 980 and Dyson 360 Eye.
Here, I won't say that they can navigate around an average household without problems. They all get stuck from time to time but then, Eufy is the culprit here. During our tests, it got stuck daily but when we removed clutter, it seemed to find its way easily.
When it comes to the Roomba 690, that's still the case. You will find it stuck under furniture or on carpet ends. But then, it is still my best choice when it comes to navigation, not because of its accuracy, but because of the extras, iAdapt offers. This is among the earliest models to come with boundary marking. For starters, this is a technology that helps you set up invisible barriers in your house. You may block the Roomba from reaching certain areas.
While Eufy doesn't have such a sophisticated feature, it is available in the 690 and in fact, one dual-mode Virtual Wall barrier is included. Besides, it will scan your house first and plan its cleaning path. This makes it more efficient and will definitely use lesser time to finish the cleaning.
So, in as much as its runtime is shorter, it's imperative that we also consider the cleaning pattern. Random cleaning is inefficiency while methodical cleaning is efficiency.
So here, it goes without saying that the Roomba 690 is the winner. At least, if you have multiple rooms, you can restrict it with Virtual Walls and with the methodical cleaning, you are sure of lesser cleaning time.
Smart features and convenience
Robot vacuum cleaners are meant to relieve us the back-breaking task of cleaning floors. But the most important and perhaps the best thing about them is their convenience. There are several aspects of convenience to look at; scheduling, remote control, Wi-Fi and voice assistant.
Just like many robot cleaners in the market, both the Roomba 690 and the RoboVac 11 have Scheduling function. You can program them for the entire week and as long as the bin is not full, they will strictly adhere to the program.
When it comes to remote control, Eufy allows you to control the robot using a physical remote control provided. On the other hand, Roomba 690 lacks such a feature but comes with Wi-Fi. This allows you to control the Roomba 690 remotely from your Smartphone. There's also Alexa compatibility so you can just tell the Roomba to clean and it will do so. Save for the few bugs with internet connection, the Roomba is among the cheapest Smart Home ready robot vacuum cleaner.
Eufy greatly misses out here and regardless of the remote control which Roomba lacks, it can't beat the 690 when it comes to convenience.
Battery
The last thing you want to consider is battery life and power management in general. If you have large floors, it is important that you consider getting a robot with longer battery life. Let's see how these two vacuums rank as far as battery performance is concerned.
The Roomba 690 has a Li-Ion battery that can push it for 6o minutes on average and when on carpets, it will do much lesser. On the other hand, Eufy packs a more powerful battery that lasts it longer; 90 minutes average. This makes it a great vacuum cleaner for large apartments. I know the self-recharge function is intact but then, it won't resume cleaning after recharging.
That said, you'd want to go with the Eufy RoboVac 11 if you have a large floor. Nothing sucks like coming home only to find the floor halfway cleaned because the robot is recharging, mind you, they take very long to charge, 4 – 6 hours.
Frequently Asked Questions
Eufy 11 vs Roomba 690: which robot vacuum is the best for carpets?
Both vacuums offer approximately the same suction and brush systems. Roomba 690 produces 800 Pa, while Eufy 11 works on 900-1000 Pa. They deal pretty well with low-piled and medium carpets. However, Roomba comes with auto-adjust multi-surface cleaning head that better adapts to the pile. That`s why we prefer the 690 model, still pointing that Eufy 11 is an excellent choice.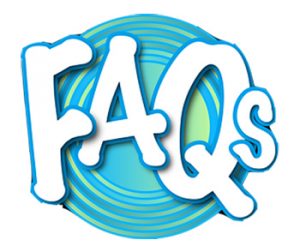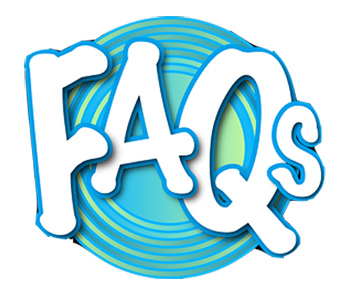 What is the difference between Robovac 11 vs Robovac 11S?
Robovac 11S is an improved version of the 11 model. The main difference between two robots lies in power. The 11S has higher 1300 Pa suction, while Eufy 11 produces 1000 Pa.
Roomba vs Eufy: what is the most budget robot vacuum brand?
Roomba has always been one of the most expensive robotic vacuum brands. Its Roomba 690 costs over $300-$350. Eufy is a more budget manufacturer. Thus, the price for its Robovac 11 doesn`t exceed $250.
Can I schedule my Robovac 11 for everyday cleaning?
Yes, you can. Eufy Robovac 11 comes with a remote control that allows you to set a cleaning schedule.
Roomba 690 vs. RoboVac 11 – Who's the Winner?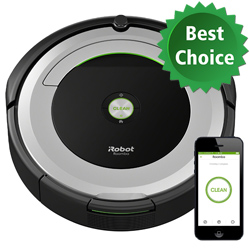 RoboVac 11 is a great robot vacuum cleaner that clearly gives the Roomba 690 a run for its money especially when it comes to raw power.
Eufy also has a 3 stage cleaning system, HEPA style filters, and improved suction just like the 690. But then, the Roomba takes the crown for its extras. Everyone would want a robot vacuum that they can operate from their Smartphones or integrate with their Smart Hubs like Wink 2.
If you want the best value for your money, go for the Roomba 690.