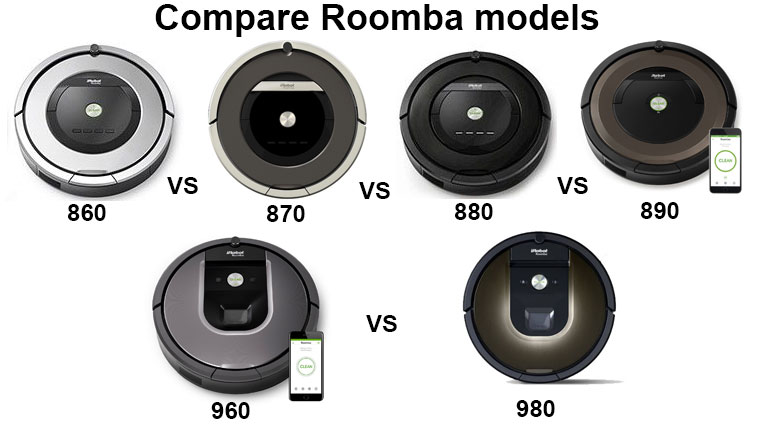 Roomba is a series of robotic pool cleaners released in 2002. These cleaners have been engineered with the latest technology to offer reliable and hassle free cleaning. Each cleaner comes with different cleaning technology to suit different user needs.
About iRobot
iRobot is a US based company that specializes in manufacturing robotic equipment. It is a leading brand in the design and building of robots. With over 25 years in business, iRobot has sold over 15 million robots globally.
iRobot roomba comparison chart
Filtration Technology
AeroForce High-Efficiency Filters
AeroForce High-Efficiency Filter
AeroForce High-Efficiency Filter
AeroForce High-Efficiency Filter
AeroForce High-Efficiency Filter
AeroForce High-Efficiency Filter
Battery
Nickel Metal Hydride (Ni-MH) battery
Nickel Metal Hydride (Ni-MH) battery
Technology Expertise
iRobot has always been committed to invention and technological exploration. For this reason, they have been able to come up with several new technologies. Each of their robots is equipped with these cutting-edge technologies for efficiency. Here is a Roomba comparison chart that lists what features are available for which Roomba models.
Navigation is a major concern in robotic cleaners. iRobot outshines its competitors courtesy of the iAdapt navigation. This technology uses optical and acoustic sensors that find dirt and cleans in a back-and-forth pattern. Besides locating dirt, it enables wall vacuuming and prevents falls by using cliff-detection sensors.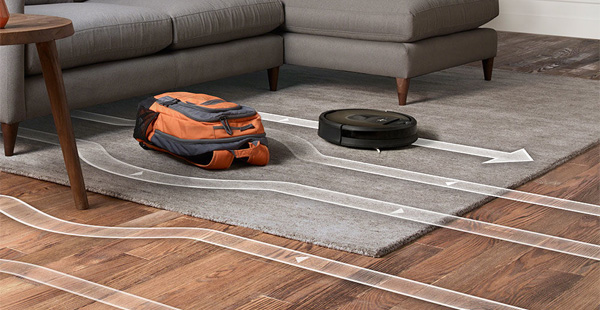 With the Roomba, you don't need to worry about the cleaners safety when working. It comes equipped with Light-Touch Bumper Technology. This technology accurately differentiates soft barriers from solid barriers thus preventing hits that may damage the cleaner. It also allows the vacuum cleaner to go under curtains, bed skirts, and even couch skirts.
It is important to note that there are two variations of iAdapt. All Roombas use the first iRobot iAdapt technology, except the Roomba 980 and 960. These two have the new iAdapt 2.0 which has a visual localization camera for mapping. This helps the Roomba navigate your home and ensuring detailed cleaning.
To prevent the Roomba from reaching some rooms, iRobot brought on board three technologies; Virtual Walls, Dual-Mode Virtual Wall Barriers and Virtual Wall Lighthouses.
Vacuuming Technology Roomba
All the Roombas in this series use AeroForce® Cleaning System. AeroForce is iRobot's technology that guarantees detailed cleaning. This technology blends three features.
First, there are tangle-free extractors that grab and break down dirt debris regardless of the floor type. There's also an airflow accelerator that concentrates airflow in a sealed channel to enable suctioning. Lastly, it uses a more powerful vacuuming system with up to 5 times air power.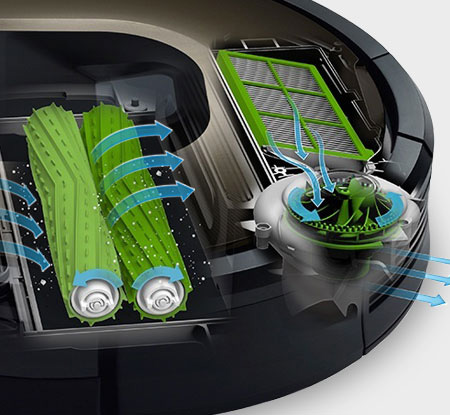 With this technology, you can capture and filter out 99% of allergens, pollen, and dirt as small as 10 microns. This technology is ideal when cleaning carpets and rugs
Even though all Roomba robots are designed to clean dirt and pet hair, the 900 and 800 series are the most efficient. For example, the Roomba 980 has the Carpet Boost feature that increases air power by up to 10 times.
Entire Level Cleaning.
These days, robots have been engineered to work fully without human interference. Technologies like self-programming are really working this out by ensuring the work is done fully within schedule.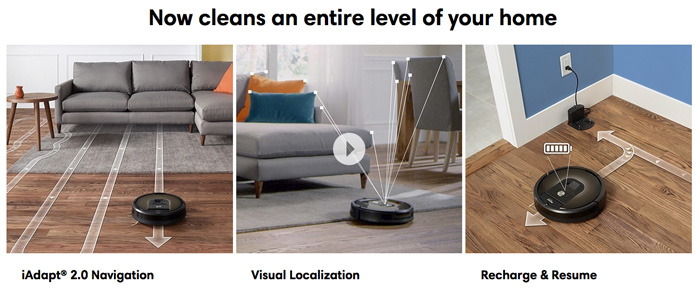 In Roomba, only the 980 and 960 have been programmed to resume cleaning after the interruption. For example, when it has a low charge when working, it will have to go to Home Base for recharge after which it will resume work by itself. However, with the other models, you will have to restart the machine by pressing CLEAN.
This cleaning and recharging process will continue until the whole area is cleaned. Also, other Roombas like the 880 come equipped with Virtual Wall Lighthouse that enables it to clean up to 3 rooms without interruption. This is why this capability is called Entire Level Cleaning.
Wi-Fi Support
For new age robots, Wi-Fi communication is such a plus. Wi-Fi capabilities enable users to connect to the robot via the iRobot Home App.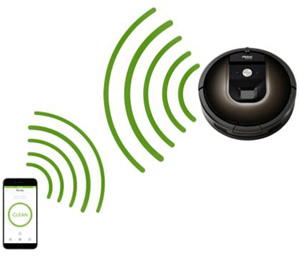 The newer models of the Roomba support Wi-Fi. With the 890, 960 and 980, you can easily connect your Android or iOS device to your robot. You can then give the robot commands on Cleaning, Scheduling, Edge Cleaning and so on.
You can also monitor the cleaning process remotely. Besides this, homeowners can see the status of cleaning schedules and also customize their cleaning preferences.
Filtration Technology
The type of filter systems also matters when it comes to evaluating the robot's performance. IRobot adopts the popular Aerosoft filters that filter even the smallest debris. Besides detailed filtering, they are also durable and require little maintenance.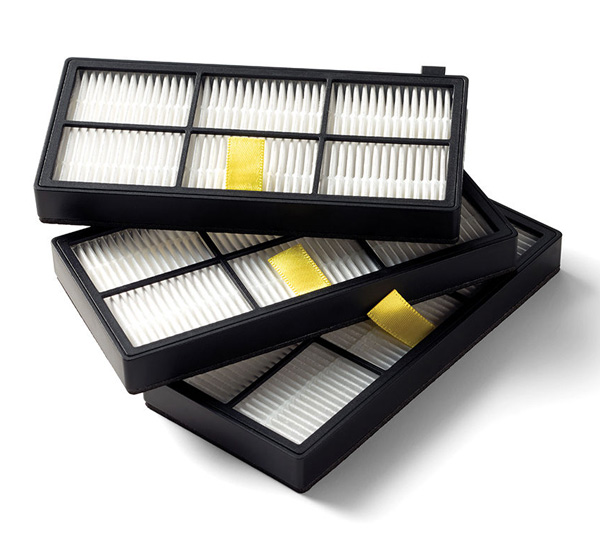 All the Roomba robots use AeroForce High-Efficiency Filters.
Carpet Boost Mode
Carpet Boost Mode is another unique and fantastic feature. It is, however, a very new feature that is only in the Roomba 980.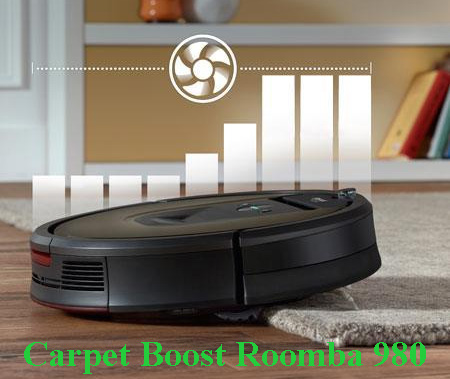 This mode improves drastically the robots air power. With more air power, vacuuming is enhanced. In this mode, you are guaranteed 99% of allergens, pollen, and dirt as small as 10 microns.
Edge Cleaning Mode
While all the older versions of the Roomba only have side brushes, the 960 and 980 have a new and better technology.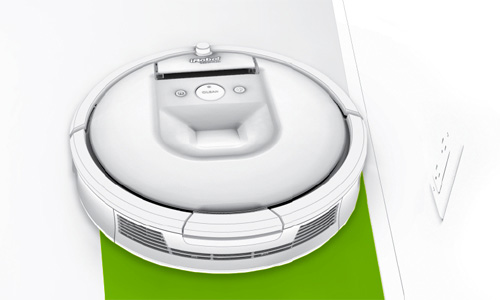 The new 960 and 980 can clean tight edges. This is courtesy of the Edge Clean Mode that ensures edges are cleaned after the floor. It is important to note that this mode is always on by default.
Full Bin Indicator
The full bin indicator is important as it notifies the user when the bin is full. All the Roombas have this important indicator.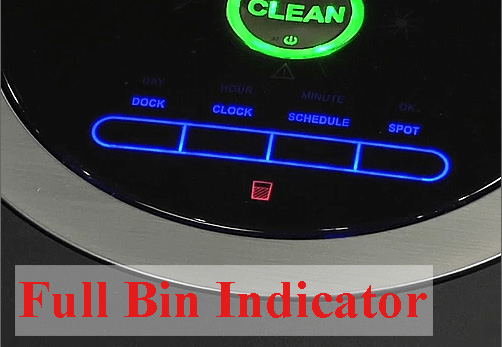 However, the feature is more advanced in the 960 and 980. With these models, users have two options.You can choose 'Finish Job' or 'Pause immediately.' Finish job will end the cleaning immediately while 'Pause Immediately' will stop the cleaning until you empty the bin.
You can do all these right from the iRobot Home App.
Debris Extractor
Debris Extraction technology grabs and breaks down dirt and debris. This prevents hair tangles and jams in the vacuuming system. The air accelerator further improves the process by concentrating air flow for more suction power.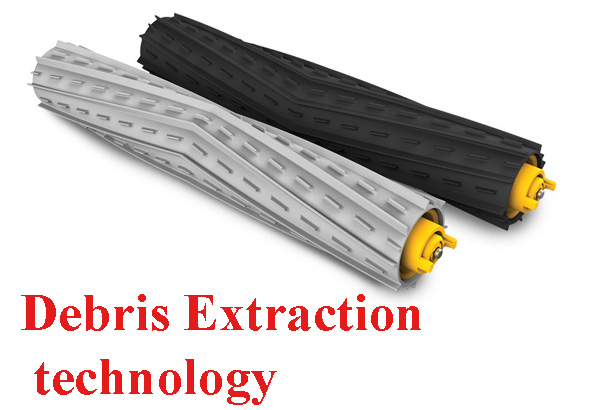 This technology replaced brushes that were used in previous models, i.e., the 600 and 700 series. Right now, models in the 800 series going upwards have this technology.
Visual Localization
These days, many robots come with cameras for better and improved navigation. This technology has recently been adopted by Roomba.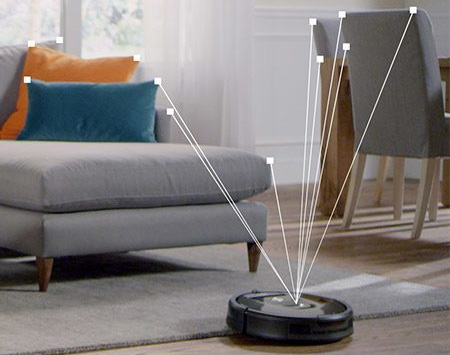 The latest versions of the Roomba, the 960 and 980 come with visual localization cameras for easy mapping. This mapping allows the cleaner to seamlessly maneuver around your home. It can further track its location to quickly locate the Home Base when necessary.
iRobot® XLife™ Extended Life Battery
Battery life is equally important, and that is why iRobot has invested in research. This company has built specific Roombas with XLife™ Extended Life Battery technology that boosts battery life. The Roomba 880 is among the cleaners with this technology.
The 870 and 880 use a Nickel Metal Hydride (Ni-MH) battery while the 860, 890, 960 and 980 have a Lithium-Ion battery. It is, however, worthy to note that Lithium-ion batteries provide extended cleaning time.
The Roomba 980 and 960 robots can run for 120 minutes and 75 minutes respectively. Also, note that running time is also determined by the complexity of the job.
Spot Clean
Spot Clean is a unique feature of the Roomba. When activated, it can spiral in a 3 feet circle thus ensuring intense cleaning. This feature is ideal for cleaning stained areas.
All the Roombas have this feature.
Self-Programming
Self-program makes these robotic cleaners schedule cleaning times. Roombas can be programmed for seven straight days.
Whenever a time reaches when it has been scheduled, the Roomba leaves the docking station and starts to clean the house.
This feature is also available for all the models
Control Mode
Roomba cleaners have two control modes. There is a remote control and also smartphone App.
With the Roomba 890, 960 and 980, you can control the cleaner via App. There is no physical remote provided. These models are also compatible with Amazon's Alexa.
On the other hand, the 880 is compatible with only the remote as it is not Wi-Fi enabled.
Docking
The Roomba will automatically go to Home Base when it needs a charge. In addition to this, all the Roombas have the 'Home' button that sends the robot to dock in the Home Base.
Clean Passes Control
Typically, Roombas remove dirt with a single pass on each area unless when Spot Clean is activated. To ensure accuracy, iRobot built the 960 and 980 with a two-pass cleaning system. This guarantees accurate cleaning by going once more on the cleaned area.
This feature is only in the two latest models and can be accessed from the App.
Warranty
All the Roomba's come with a one-year warranty on the robots. There also a 6-months warranty for batteries.
Roomba robot vacuum cleaners have three navigation devices. They are Virtual Walls, Virtual Wall Lighthouses, and Dual-Mode Virtual Wall Barriers.
Virtual Wall uses infra-red beams to mark areas where the Roomba is allowed to operate in. This technology is used in the Roomba 870.
On the other hand, Virtual Wall Lighthouses are also small devices set to either Virtual Wall or Lighthouse Mode. This device is available in the Roomba 880.
Dual-Mode Virtual Wall Barriers is the most common and quite similar to Virtual Walls.This device blocks off open doorways and restricted areas within a room. It is available in the Roomba 860, 890, 960 and 980.
Choosing the Best Roomba
This discussion will narrow down to Roomba 980 vs. 960. This is because the two are the most advanced in the Roomba series. When you are shopping for a Roomba, it is recommended that you go for one with the latest features. Here, the key aspects to look at include connectivity, Carpet Boost mode, navigation technology and so on. For this reason, the Roomba 960 and 980 are the best. They have several additions regarding features that offer user convenience and most importantly, detailed, hassle-free cleaning.
However, it is important to stick to your budget. Weigh your options so that you don't end up spending more than you should have. Note that the more the features, the higher the price. But at the end of the day, you will see value in the two latest robots.
Wrap Up
Like earlier said, the Roomba is revolutionary. It has been created to offer improved cleaning and convenience. With new cleaning and vacuuming technologies, the Roomba is just the best. If you are looking for a reliable and effective robotic vacuum cleaner, get the Roomba and be part of the millions of Roomba users worldwide.
If you like this article, please rate it.