RoboVac 11 vs. ILIFE A4s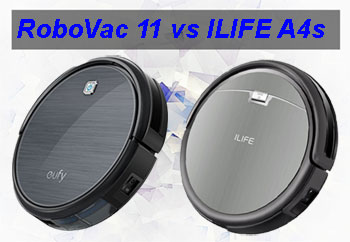 You will agree with me, RoboVac 11 has become a household name in the robot vacuums market. This is partly courtesy of the affordability and also, reliable cleaning performance.But how does it compare to other similar models within its price range?
That's going to be our business today in this ILIFE A4s vs. RoboVac 11 comparison review. The A4s is a top player when it comes to budget vacuum cleaners. It packs quite some good performance and is from a top robot vacuum brand.
I know for many guys, these two robots may be quite unfamiliar. So, to put you in a better position of understanding them, here is a short overview of the two vacuum cleaners.

Brush
Edge and dual multi-surface
V-shaped double bristle + sides
Good Choice
Brush
Edge and dual multi-surface
Best Choice
Brush
V-shaped double bristle + sides
RoboVac 11 – High Suction Self-Charging Robotic Vacuum Cleaner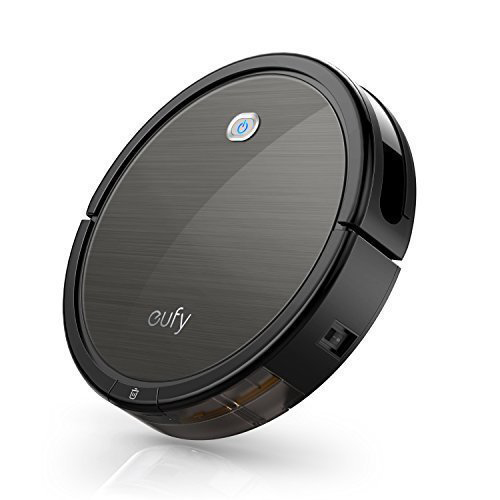 If you have been shopping around for a cheap robot vacuum cleaner, you must have come across the RoboVac 11. This robot cleaner features a sleek design and packs quite some great suction power. It has a powerful motor that delivers up to 900 Pa which is higher than you would expect for such a low budget vacuum cleaner. The cleaning system is a 3 stage one, inspired by Roomba's AeroForce 3-stage
cleaning system
.
The RoboVac 11 is such a versatile robot vacuum cleaner. You will comfortably use it on tile, linoleum, hardwood and vinyl floors. It also comes in handy on carpets and actually, I would recommend it over the RoboVac 11+ if you have carpets.
Regarding pet hair and allergens, it also offers some good performance, though the filters are HEPA-style and not true HEPA as most reviews suggest.
But unfortunately, it lacks Wi-Fi and this being the Smart Home era, you are limited when you want to use Smart Hubs or even operate your robot from your Smartphone. But like I always say, it would be wrong to downplay a robot vacuum cleaner because it lacks Wi-Fi.
Remember, there are homeowners who don't want any Smart gadgets due to privacy concerns. That said, the RoboVac still has some fans just the way it is.
iLIFE A4s with Powerful Suction and Remote Control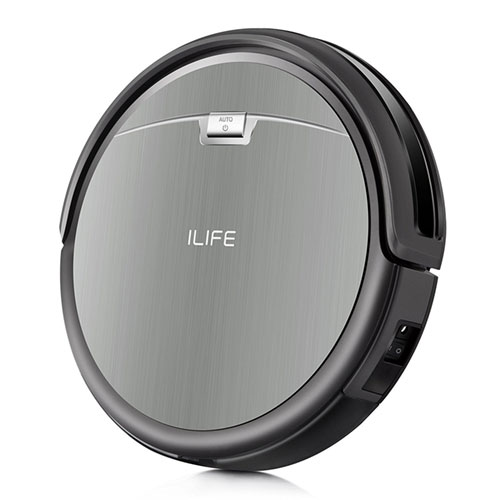 The A4s is a major competitor of the RoboVac 11 especially because of its price. The major strength of RoboVac 11 is the affordability and this one here is also very affordable and mind you, packs some of the latest features.
This one too lacks Wi-Fi so if you have plans of buying a Smart Home hub, this is not an option, look for something like the Deebot N79. It also comes with a 3-stage cleaning system and delivers excellent suction power. Actually, if you are keen, you must have realized that almost all brands use the same principle of a 3 stage cleaning system and improved suction – the difference comes in innovation and perfecting the art and science.
Besides the great cleaning performance, the iLIFE A4s, I like the fact that at a cheaper price, you can now get a robot cleaner that will navigate your house without getting stuck like the Deebot N series, RoboVac 11 and these other cheap vacuums.
I'd also like to bring to your attention that the ILIFE A4s is an upgrade of the original A4. But then, there's nothing new about the upgrade because performance is still the same; the only additions are a tangle free brush and mini room mode, and better suction. Looking at the price difference though, it would be a clever idea to just get the A4s.
iLIFE A4s vs. RoboVac 11 – Head to Head Comparison
Now that we know a few things about these two models, it's time we take a deeper look at how they compare. This is purely in terms of performance and usability. In this segment, we will give our report on how they perform after our week-long tests and also, opinion from several owners.
I know, for most guys, shopping is the real hassle and so, you'd want to follow the robot vacuum buying guide to the latter. For that reason, we will also tailor this report with regards to the important factors that you need to consider when buying robot vacuum cleaners. This will give you a better picture of the advantages and disadvantages of each model. That is to say, we will be looking at how they compare in terms of design, cleaning performance, navigation, convenience and lastly, battery life.
So, without further ado, here is the RoboVac 11 vs. ILIFE A4s comparison review.
Design
There are two aspects of design; aesthetics and build. While aesthetics may be only concerned with the appeal of the robot, the build will combine aspects like height, durability, construction and so on.
While it may not be very important to consider aesthetics, it is worth mentioning the anti-scratch tempered glass cover of the RoboVac. It looks really nice and pets love the reflection on it. However, you need to take good care of it because it is fragile. But from afar, you might not be able to tell the difference between the two because of the grey finish they all have.
Now, let's talk about important matters; height.
The RoboVac 11 is among the best models when it comes to low-profile design. Remember, you need to get a short robot so that it may be able to creep under all households; beds, sofas, kickstands, e.t.c. RoboVac 11 stands at 3.1 inches and is one of the shortest robots in the market. In as much as it may be about craft, it is more about optimization; small parts but bigger efficiency.
On the other hand, ILIFE A4s is also a top player and stands at 3.0 inches so it's the best when it comes to having a low profile design.
Something I'll have to add here; the A4s has better wheels than RoboVac and would work well on thick carpet.
Regarding durability, I wouldn't say there's one that's more durable than the other. Here, the principles of wear and tear say it all. But note, the RoboVac 11 is more fragile – keep the home station at a place with not households that can fall on it; remember it is covered with glass.
Cleaning performance
This is the most important part of this review because the primary job here is cleaning.
The A4s is a top player here with its revolutionary cleaning system. So, how does it rank with the RoboVac 11?
Like I said, we will dwell also on usability and that's why I want us to compare the cleaning performance of these two vacuums based on the common floor cleaning needs; bare floors, carpets, pet hair, and allergens. It is very important to select a model that will suit your needs.
Bare floors – Almost all vacuum cleaners have been designed to handle bare floors and this is an area that both robots excel in. I like the self-adjusting head in the A4s, especially on hardwood floors. It reduces the brush contact without compromising cleaning. This is unlike your normal vacuum that will often leave your hardwood floor scratched especially when the brushes are new.
Carpets – Every brand hypes its robots to be very efficient on carpets but this is mostly lying. But the RoboVac 11 and ILIFE A4s are excellent robots that should be on your wish list if you are looking for a robot vacuum for carpets under $300.
But I will tell you, the A4s is more advanced and will clean carpets better than RoboVac. Here, it's not all about suction power, I know Eufy is very powerful. The A4s brings on board an innovative double V-shaped bristle brush that combines well with the suction cycle to brush deep parts of the carpets where dust hides. We tested them and the A4s collected more dust than RoboVac.
But unfortunately, it is not the best for high pile carpets and also, dark-colored fabric. You will hear it strain on thick carpet producing an irritating noise. On dark colored patches, it will either switch to Spot cleaning or avoid the area as it decodes it as a cliff.
This takes me back to RoboVac 11; very simple and besides, has no major shortcomings in carpet cleaning. In addition to that, the 900 Pa suction power in Max mode is enough to handle thin to medium pile carpets.
Pet hair – Pet hair remains a pet owners worst nightmare. They can go just anywhere and the worst thing is when you find them on your suit while in the lifts to your office.
If you have pets, both RoboVac 11 and ILIFE A4s will help. But I would recommend the A4s because of the tangle free brush system. You know how much brush tangling can be stressful especially if you have long-haired breeds. While the RoboVac has just an ordinary rotating brush, ILIFE has a tangle free brush. If you have many pets, heavy shedding breeds and also long-haired breeds, consider getting a robot with tangle-free brushes. It's such a nice feature for the A4s considering even the Roomba 690 doesn't have such a brush.
Allergens – Whether you have an allergy or not, you will always desire fresh breathable air. If you have pets, the need for an air cleaner is inevitable.
These two robots are not the best when it comes to cleaning allergens but for the price, I wouldn't mind. They both have HEPA style filters and not true HEPA filters as most reviews mention.
Remember, true HEPA filters are clearly marked and have an efficiency of 99.97% and should capture particles as small as 0.3 microns. On the other hand, HEPA style filters range from 85 – 93%. That said, whichever robot you will choose, the performance is the same as they all have HEPA-style filters.
Like mentioned in one of my reviews, most of these robot brands follow one principle, agitation, brushing and suctioning. Both the RoboVac 11 and ILIFE A4s have a 3 stage cleaning system that uses the same principle as the Roombas, Deebot, Pyle and the rest.
But I like the technology used in
ILIFE's CyclonePower is revolutionary
and that's why the A4s is the best when it comes to
cleaning performance
.
Navigation
I know most people think a robot literally has eyes like yours. No, they use a complex technology that is not invincible. At times these robots may get stuck so when shopping, navigation should be a major concern, especially for high traffic apartments.
Personally, I don't like what these two robots offer as far as navigation is concerned.
For RoboVac, it will often hit obstacles and remain stuck trying to pass transparent obstacles. I'm glad it has no problem with dark carpet patches. But at least ILIFE has up their game and built this robot with a better navigation system that uses a full set of advanced sensors to guide the robot. But this is not to say it won't get stuck. Yes, it will at times get stuck or bump into oncoming traffic. But at least, it acts intelligently unlike something like RoboVac 11. This one will make sensible turns and most importantly, will clean your floor methodically as opposed to random cleaning. If you put them to clean the same house with RoboVac, the A4s finishes 7 minutes early.
If you have a large apartment, this should be your product – RoboVac is good but not intelligent enough to handle large floor areas. It will leave some spots untouched.
Smart features and convenience
Robot vacuum cleaners are becoming more popular because of their convenience. You don't have to push it or take it where it's supposed to work. It knows exactly what to do, and when. But then, there is more to convenience than just autonomous operation.
The first thing you will want to ask yourself is, can you programs your robot? The feature allows homeowners to set preferred cleaning times and the robot will leave the home base and execute cleaning. This is a common feature in many robot vacuum cleaners including RoboVac 11 and the A4s. You will also want to control it remotely and that's why both models have remote controls. The bad news is that Smart Home enthusiasts have no Wi-Fi or Alexa in both models, the good news is that your privacy is guaranteed.
Here, this factor may not be of much importance so, itwould be best to focus on other factors.
Battery and power management
Robot vacuum cleaners have inbuilt rechargeable batteries. The interesting bit here is that you won't be manually charging the batteries because the robot has a power management system that detects when the power levels go down. It then sends the robot to the charging base for recharge. But note, you can also charge the robot manually. If you have a big apartment, it's always advisable to keep it fully charged so when it is at 50%, manually charge it.
The RoboVac 11 and ILIFE A4s have Li-Ion batteries. I like Li-Ion because it has longer life cycle compared to NiMH which on its side, has a larger capacity. But then, their performance is quite different.
While RoboVac may run for 90 minutes on average, the A4s averaged 130 minutes when in normal mode and 85 minutes when on carpets.
Considering they won't resume cleaning after recharging, it is important you get a robot that has longer runtime so the crown here goes to the ILIFE A4s.
Frequently Asked Questions
Can Robovac 11 climb carpets?
Robovac 11 model was designed to clean both hardfloors and carpeted areas. Thus, it can overcome small elevations like thresholds and climb rugs and low-piled carpets up to 0.7 inches.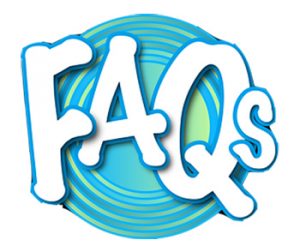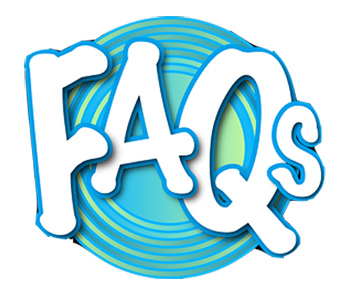 Can I use virtual barriers with Robovac 11 and iLIFE A4s?
As far as these budget models don`t belong to the category of smart robots, none of them is compatible with virtual, magnetic, or other barriers and walls.
How to schedule Robovac 11 and iLIFE A4s?
Both robot vacuum cleaners come with remote controls. These controls provide a screen and several buttons. Use the controls to, firstly, set the time with the help of CLOCK buttons and directional arrows. Then save the setting. Beep sound will notify you that the schedule is set. For more information, please read user manuals.
Do Robovac 11 and iLIFE A4s use washable filters?
Eufy 11 uses a washable foam filter that should be cleaned together with the dustbin after each use. Please rinse it with cold water, gently squeeze, and dry. iLIFE A4s comes with filters that cannot be rinsed. Only dry cleaning is allowed.
RoboVac 11 vs. ILIFE A4s – Which one should you buy?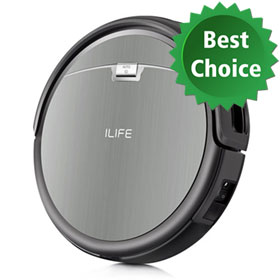 I know it may be hard for you to choose one of the two robots and we are here to help you make the best decision.
Personally, it's hard to call the winner between the two robot vacuums. Each has its pros and cons and also, best uses. What I would tell you, pick a robot that fits your cleaning needs and not a robot in general.
But to put this matter to rest, I would go for the A4s anytime. This is a top brand and even though it may miss some spots on carpets, its battery lasts longer and will clean a larger floor than RoboVac. For those reasons, it takes the slot of editor's choice.
That's the end of our review today so until next time, bye!
And make sure to leave us a comment regarding this products or any other robot vacuum cleaners.