The iLIFE V3s Robotic Vacuum Cleaner for Pet Hair – Should I buy it or Not?
The iLIFE V3s is a great vacuum cleaner that has been specially designed to clean pet hair. This makes it a great robotic cleaner for pet owners as well as general house cleaning. It comes with a wide range of features that make it among the best vacuum cleaners under $200. Among its notable features include an LCD, smart sensors, and a powerful battery.
We got this cleaner and spent time with it for a week to get a first-hand experience that helped us write this review. In this article, we are going to look at the iLIFE V3s in depth and consequently, give our verdict on its performance vis-à-vis pricing. We will also look at how it competes with similar cleaners in the market. But first, we will start with its features.
Floor Priority
The iLIFE V3s is a versatile vacuum cleaner that has been engineered to suit most floor types. We tested it on a hardwood floor, tiled and thin carpet and the results were astounding. So, regardless of your floor type, this cleaner will do the job.
Low Profile Design
Just like many vacuum cleaners out there, the iLIFE V3s sports a low profile design. A good vacuum cleaner should have a low profile design to help it maneuver under furniture, curtains and even corners. For this reason, the iLIFE V3s stands at just 3 inches high making it among the most compact vacs in terms of height.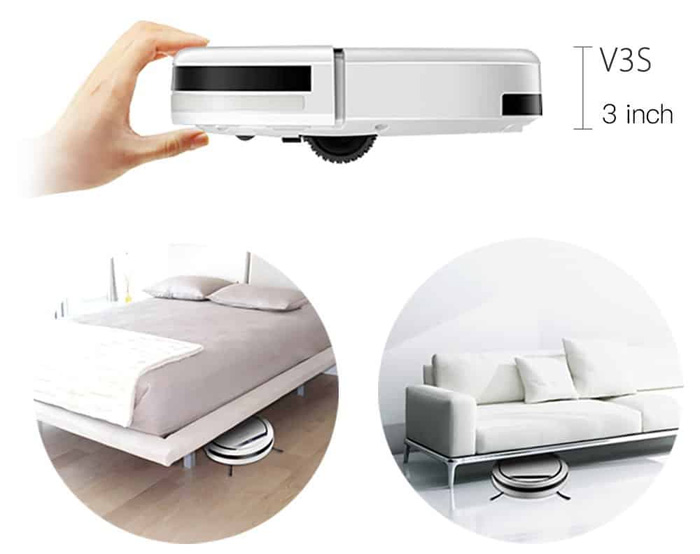 58mm Diameter RoadRover Wheels
For smooth movement, the iLIFE V3s comes with patented RoadRover wheels. With a diameter of 58mm, these wheels help the vac cross obstacle easily from room to room. Furthermore, it makes the cleaner more stable.
Vacuum, Sweep & Dry Mop
When it comes to cleaning, the V3s can vacuum, sweep and dry mop. The powerful suction guarantees vacuuming while the two side brushes sweep wherever the cleaner passes ensuring no dirt is left behind.
It comes with HEPA Filters that ensure even the smallest particles are filtered out. Lastly, you can use it to dry mop cleaned areas. Besides, it has a 0.3-liter bin that is easy to eject, empty and return it to its compartment.
Pet Hair Technology
The iLIFE V3s is among the few vacs out there that have been optimized for pet hair cleaning. With this vacuum, you can clean pet hair and other allergens courtesy of the powerful suction power and most importantly, HEPA filters.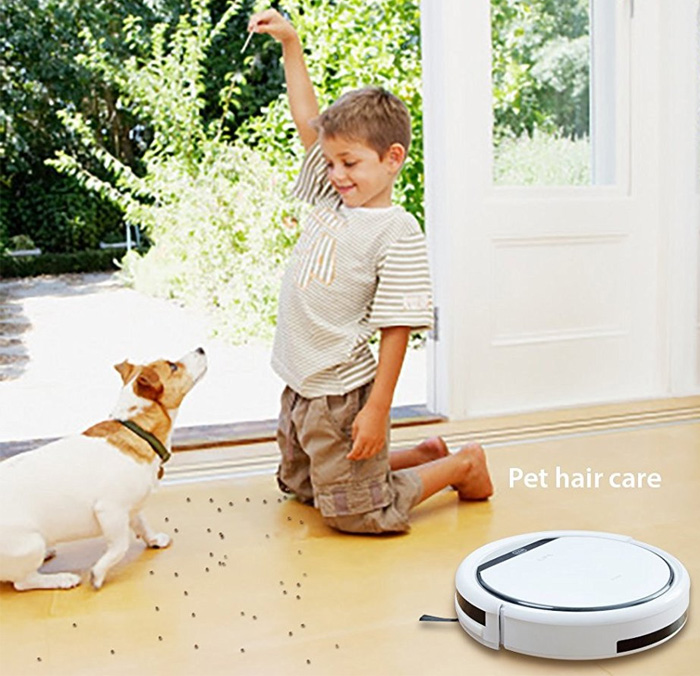 Multiple Cleaning Modes
Different times call for different cleaning needs. With this in mind, iLIFE combines four cleaning modes to ensure all your cleaning needs are catered for. There's Edge Cleaning, Auto-Cleaning, Spot Cleaning and Scheduled Cleaning.
Auto-Cleaning is a one-time prompt that sends the vac to clean instantly. Edge Cleaning cleans wall edges while spot cleaning is for intensive cleaning of stained areas. On the other hand, Scheduled Cleaning programs the vac to embark on cleaning at specific times depending on your preferred times.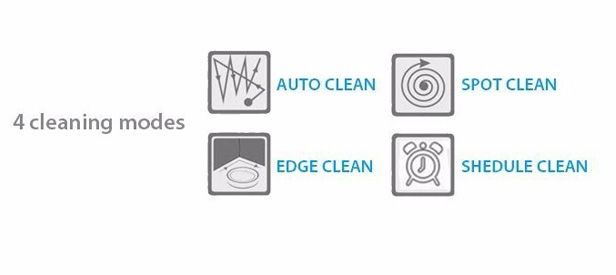 OBS All-Terrain Detection System
The iLIFE V3s has been built with 14 very effective smart sensors that help it in navigation as well as keeping the cleaner safe from hits and falls.
First, it has front TPU bumper sensors that help it avoid obstacles like furniture and walls. The TPU material also helps absorb impact in case it knocks an obstacle.
There are also a full set of cliff sensors that help the vac avoid falls especially of staircases. This robot also has a barrier-cross height of 10mm maximum and has a climbing angle of 15 degrees maximum.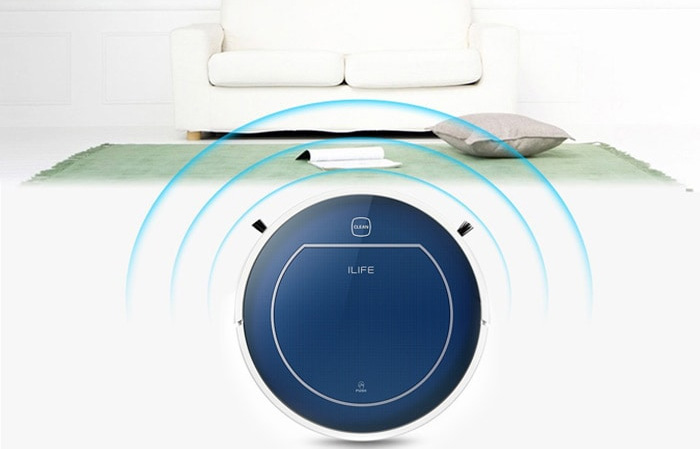 Scheduled Cleaning
Just like in many vacs, the iLIFE V3s comes with the Scheduled Cleaning feature. This function allows homeowners to set their preferred cleaning times. Once set, the cleaner will automatically leave the docking base and starts cleaning whenever the set time reaches.
During our stint with this cleaner, we programmed it to start cleaning every morning at 10:00 am and it promptly did. You can program it for 7 days straight.
Self-Charging and Resume
All robotic vacuum cleaners have the self-charging feature, the V3s is no exception. The iLIFE V3s goes back to the docking station once the battery level goes. Here, it the battery is recharged ready for the next session. Besides, it has resume capability that allows the vac to go back to cleaning from where it left without your intervention.
We found this feature to be very convenient as you are assured the cleaner will finish the cleaning even when you are not around.
Low-Noise Operation
Unlike many vacs that cause a lot of noise disturbance when in operation, the V3s has been optimized for low-noise operation. It has been built with Vortex Noise Reduction technology has efficient motors that produce a maximum of 55dB. This allows you to continue with other work with less disturbance even at night.
LCD Remote
For easy operation, the V3s comes with a physical remote control that also houses an LCD. This panel is touch-enabled and gives users the ability to issue prompts and commands as well as scheduling the cleaner.
Powerful Battery
One impressive thing about the iLIFE V3s was its battery life. This vac comes with a 2600mAh battery.
When testing it out, it averaged approximately 100 minutes on every single charge. Furthermore, it is fade free and comes with a 6 months warranty.
Features
3-inches height
58mm diameter RoadRover wheels
Multi-floor cleaning
4 cleaning modes
Vacuum, Sweep & Dry Mop
Scheduled cleaning, 7-day programmable
OBS All-Terrain Detection System
Self-charging and resume
Vortex Noise Reduction technology
2600mAh battery, 100 minutes average run time
What's in the box?
Upon opening the package that came with this cleaner, this are the items we found;

Robot vacuum
Remote control
Extra HEPA filter
Extra side brush
Cleaning brush
AC adapter
Charging dock
Mop cloth
User manual
What We Liked in the iLIFE V3s?
1. Low Noise Operation – One thing we liked about the V3s is its low noise operation. This allows you to continue with other work without any noise disturbance.
2. 3-in-1 Cleaning – With the V3s, you can vacuum, sweep and mop simultaneously. This is a unique feature that makes the V3s a worthy purchase considering its low price tag.
3. Pet Hair Technology – Besides being a general household vacuum cleaner, it has been optimized for pet hair cleaning. It can pick fur and other allergens leaving your house with a cool and clean atmosphere.
4. Remote Control – The remote control has an LCD that is touch enabled for easy operation.
5. Low-Profile Design – To say the least, I've never seen a robotic vacuum cleaner with a low profile design like the iLIFE V3s. 3-inches is just impressive!
6. Improved Stability – Unlike many vacs that have troubled stability, the V3s is stable and navigates seamlessly courtesy of the RoadRover wheels.
What We Didn't Like in the iLIFE V3s?
1. Gets Stuck More Often – Unfortunately, we were disappointed with this cleaner's navigation system. It often got stuck and has no system that notifies homeowners whenever it gets stuck. It also has trouble finding the charging base on time.
2. Small Dirt Bin – With a capacity of only 0.3 liters, we had to empty the bin more often.
Competition
The V3s faces very stiff competition in the market. One of its best competitors is iLIFE's V3S Pro which is an upgrade of the V3s. The V3s Pro comes with larger 65mm diameter RoadRover wheels and has extended battery run time. Perhaps the best feature of the V3s Pro is the AirAway Technology that improves suctioning and reduces clogging by separating dirt and debris effectively.
Another competitor of the V3s is the ECOVAS DEEBOT N79. Even though it is slightly more expensive than the V3s, it has Wi-Fi, a feature the V3s lacks. The DEEBOT N79 also performs better on carpets than the V3s.
Other similar vacuums in this price range that give the V3s a run for its money include the iLIFE A4S, Roomba 650, Botvac D80 and so on.
Frequently Asked Questions
Can I schedule my iLIFE V3s robot?
This model comes with a IR remote control. Thus, you can set any cleaning schedule you`d like and save time on manual turning on.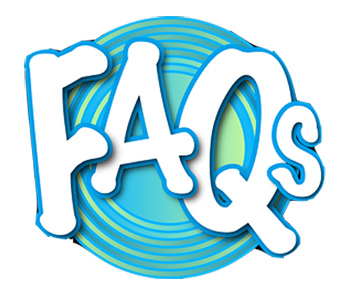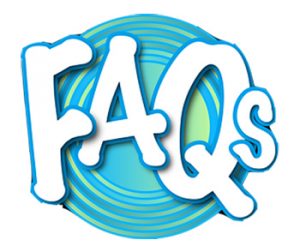 Is iLIFE V3s suitable for large houses?
The V3s robot perfectly works in small and medium houses/apartments up to 1300 ft2 or 120 m2. However, we cannot recommend it for large and multi-story houses because of its power and battery.
What is the warranty for iLIFE V3s?
The manufacturer offers a standard one-year warranty.