How to clean carpet – tips and tricks for cleaning your carpet
(Last Updated On: August 24, 2017)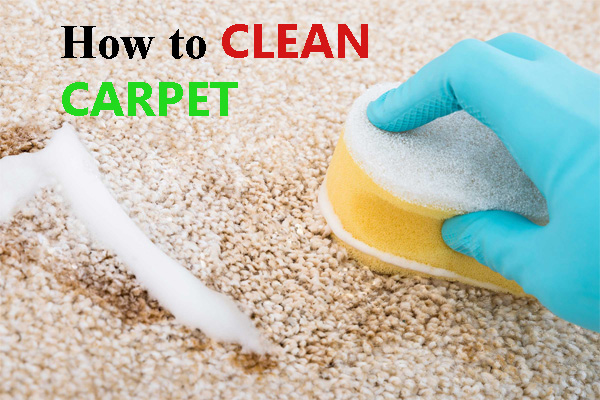 Carpets are excellent decorations for one's home. They make floors look elegant, and they feel nice to walk on. However, a carpet's elegance is only as good as its cleanliness, and carpet-cleaning isn't exactly a piece of cake. Here are some tips that will make cleaning your carpet a breeze.
Using Shaving Cream
Ordinary shaving cream isn't just good for getting rid of beards and mustaches. It can also be a useful tool for cleaning your carpets. All you have to do is spread some cream onto any carpet stain. After 30 minutes, the cream will be set into the carpet material. Dab a white cloth onto the affected area, then use a vinegar-water mixture to clean the stain and cream.
Cleaning Off Melted Wax
Aside from carpets, people use scented candles to add beauty to their living rooms and bedrooms, as well as to maintain a pleasing and relaxing scent around the place. If you do use candles, the wax could drip onto your carpets and harden, making it difficult to clean. To remove candle wax from your carpets, all you have to do is to heat it back up again to soften it up. You can use a flat iron placed onto some cloth to do this. After softening up the wax, you can now easily scrape it off. To fully remove the wax, replace the cloth with paper towels so that it can absorb the remaining wax. Just be careful not to burn the cloth or paper towels, and don't use a colored material, since it can stain your carpets when heated up.
Blotting vs. Rubbing
When a fresh stain drops onto your carpet, you might be tempted to rub it off with a cloth. Avoid this, since rubbing can worsen the stain and ruin your carpet. Instead, get the cloth and start dabbing onto the stain. This is more efficient than rubbing since the cloth can efficiently absorb the stain this way. Make sure to do this in an inward motion so that the stain won't spread.
Cleaning Out Grease Stains
Just like your dishes, carpets can also get grease stains. Fortunately, dishwashing liquids are just as effective in cleaning your carpets as they are in cleaning dishes when faced with grease. All you have to do is to mix some dishwashing liquid in water and use a spray bottle to apply the mixture to the grease stain. After that, get a clean cloth and dab onto the area. Repeat this until the grease stain disappears.
Dealing With Candy
Children often play around the house and drop their candies onto your carpet. This can stick onto the fibers and diminish the carpet's elegance. To clean candy off, use a brush or a knife to try to remove it from the carpet. Once the candy is off, make a mixture of soap and water and use it to clean off the remaining sugar on the carpet. It's important to do this since any residual sugar means that dirt will stick to the carpet and make the stain worse. After using the mixture, use a clean cloth and dab around the area.
How To Remove Gum
Another hard-to-remove stain from carpets is chewing gum, because of the way it sticks to stuff. Once gum ends up in your carpet, you have to clean it off at once to avoid anyone stepping on it. The most efficient way would be to use ice cubes. Place them onto the chewing gum until it solidifies from the cold. After it hardens, you can remove it with any kitchen utensil, then get some scissors or shears to snip off the affected fibers of the carpet to fully clean it.
Use Hydrogen Peroxide
Accidents like paper cuts can happen at home. When this happens, your light-colored carpet might be a victim of blood stains. Unlike other stains, blood stain is more noticeable. But do not panic yet because there's still a way to save your carpet. The first thing that you should do is try to get out the dry blood from your carpet using water with mild detergent. This mixture won't get everything out of your carpet, but it will lessen the stain. The next step is to grab a bottle of hydrogen peroxide and apply it directly on the stain. A foam will form when the solution is applied to the stain.
Pet Accidents
It's always a joy to have a pet at home. However, even a trained pet can stain your carpet with a little accident. But instead of using chemicals, there are organic cleaners that are very affordable. A cleaner spray bottle costs around $10. Organic cleaners are also used to clean coffee and sauce stains.
Deep Clean Regularly
Even if there are no visible stains on your carpet, it's still a must to deep clean your carpet. Keeping your carpet fresh and clean will prevent germs and diseases from infecting your family. A clean carpet makes your home cozier as well. Steam cleaning injects a cleaning solution into your carpet using water-jet nozzles. After the solution is injected, the machine will extract it with debris and dirt that might have been stuck in your carpet for months. This process will leave your carpet cleaner than ever. If you have four people in the family, experts recommend your carpet to be deep cleaned twice a year.
Carpets are not just decorations in your house. Kids love to play on the floor and roll on your carpet. You might also find yourself lying down on your carpets sometimes while reading a book. This is why keeping your carpet clean is essential. Stains can catch the attention of your guests which is not something that you want them to notice if you want to impress them. Dirt stuck in your carpet can also trigger allergies. These tips and tricks are something that you have to remember if you want a fresh carpet that looks brand new.
If you like this article, please rate it.