Shark nv800 vs. nv801 vs. nv803 Comparison Review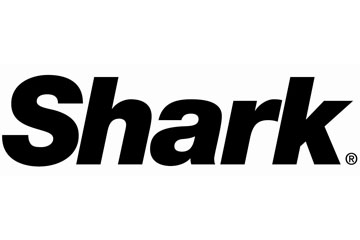 The Shark® DuoClean® Powered Lift-Away Speed™ is among the best upright vacuums in the market right now.
The American company has been releasing several variants of the NV800 series such that it's so confusing for customers to know what they are buying.
In this Shark NV800 vs. NV801 vs. NV803 vs. NV800W vs. NV800C vs. NV801Q vs. UV810 upright vacuum comparison, we have explained the differences in detail.
Before we go further, let's have a quick overview of the similarities and differences between Shark NV800 vs. NV801 vs. NV803 vs. NV800W vs. NV800C vs. NV801Q vs. UV810.

Similarities
Upright Vacuums – They all share the same upright vacuum design, and feature a 30ft power cord.
Cleaning Performance – All the Shark DuoClean NV800 vacuums have a 3 stage cleaning system with powerful suction, DuoClean Technology, and a HEPA grade filtration.
Convenience – As far as maneuverability and usability are concerned, all these vacuums are similar, unless when it comes to using the specialized tools like the Duster Crevice Tool, Under Appliance Wand, and Flexi Crevice Tool.
Differences
Accessories – Only two accessories are standard across all models in the series. The rest come with select models but can all be purchased separately.
Aesthetics – There are three color variants of the Shark DuoClean: charcoal, cinnamon, and blue. Check the code to make sure you are buying the correct model.
Availability – The biggest difference between these models is the availability. Each of the top retailers, including Amazon, Costco, Walmart, and the rest, have specific models, with specific product codes.
Price – Despite the differences in the accessories, these vacuums attract different prices depending on the retailer.
Dimensions
11.8 x 11.9 x 46.1 inches
11.8 x 11.9 x 46.1 inches
11.8 x 11.9 x 46.1 inches
14.8 x 12.1 x 32.3 inches
Anti-Allergen Complete Seal + a HEPA Filter

The DuoClean is not only among the best upright vacuums in the market, but it is also the most popular. It boasts a lightweight and ergonomic design, which, together with the Dynamic Swivel Steering Technology, makes floor cleaning a buzz.
Other convenience features include Powered Lift-Away Technology, LED headlights for vacuuming those dark spots, and fingertip controls, among others.
When it comes to cleaning performance, the Shark® NV800/801/803 Powered Lift-Away Speed™ Vacuums come with the revolutionary DuoClean Technology, a powerful motor that delivers exceptional suction power and a HEPA filtration system with Anti Allergen complete seal Technology.
Important
Why we like it: This is a full-size upright vacuum for cleaning both hard floors and carpets as well. You can also rely on this vacuum to pick up pet hair and clean other pet messes, including urine stains, and even pet-related allergens. It's safe to say that the Shark® DuoClean® Powered Lift-Away Speed™ is the ultimate all-round household vacuum as long as you go with the right collection of tools and attachments.
Shark NV800 vs. NV801 vs. NV803
Now that we know several things about this upright vacuum let's get to the finer details. In this section, we want to compare and review all the important aspects that should inform your purchase decision.
So without further ado, here is a Shark NV800 vs. NV801 vs. NV803 upright vacuum comparison review.
1. Availability
When the first Shark® DuoClean® Powered Lift-Away Speed™ was released, it was marketed on most TV channels and was sold exclusively on the official Shark website.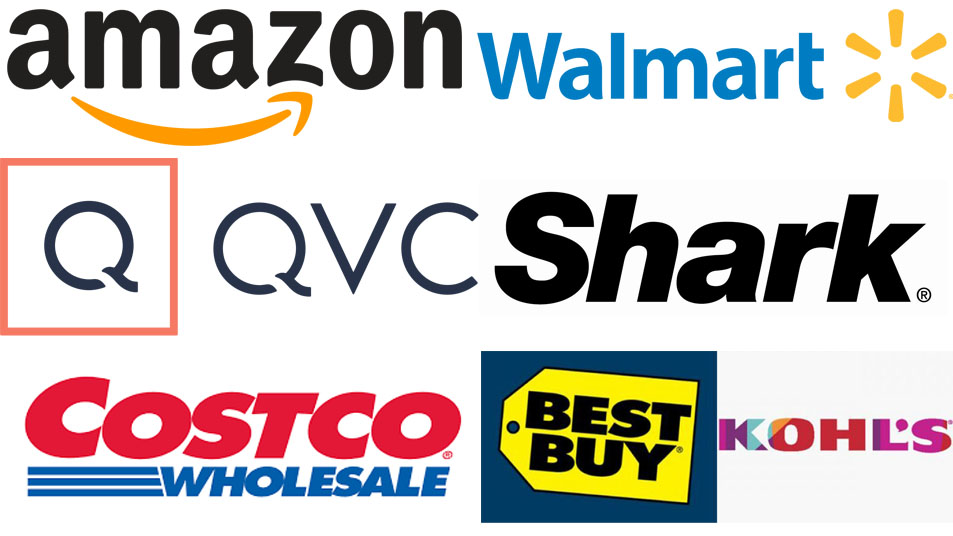 Later on, the vacuum was introduced to other markets, and each retailer was assigned a specific model number, aka SKU, to distinguish the different models.
Below are all the models and where they are available.

NV803 – Amazon
NV800 – Walmart
NV800W – Shark website
NV801 – Kohls, Best Buy
NV801Q – QVC
UV810 – Costco
2. Accessories
As mentioned earlier, the model numbers, or rather the different Shark DuoClean SKUs are not just for the availability; they are a reference to the accessories supplied. This is something that we have also seen in other Shark vacuums, the Shark NV500 Series, NV700 Series, and now the NV800.
To help you select the model that is best for you, we have discussed the different Shark DuoClean tools available, and what they are used for.
This way, you can later or know what to buy as an extra whenever the need arises.
Pet Multi-Tool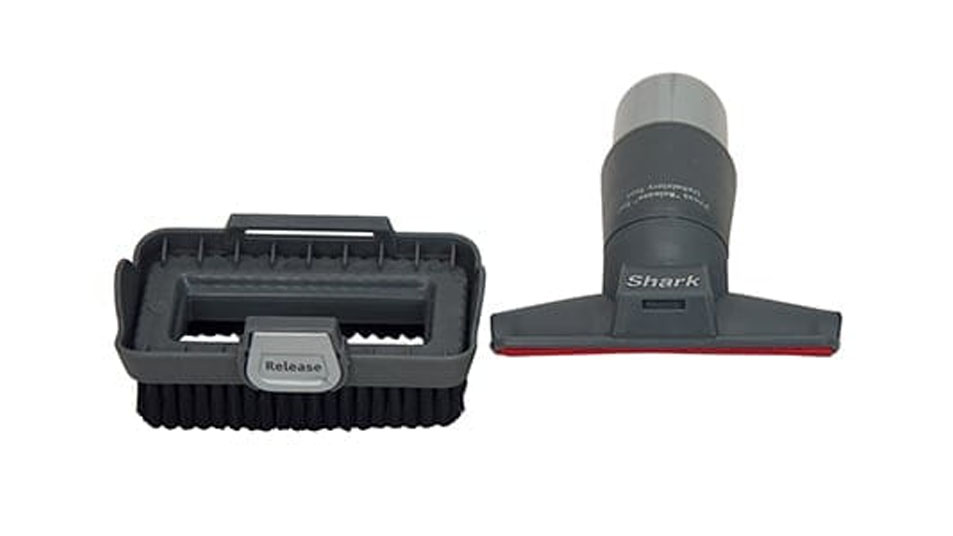 The Pet Multi-Tool has been designed with stiff bristles that remove stuck-on dirt like stains and grime from different surfaces. The brushes can also be detached, leaving behind an upholstery tool for picking up the stubborn pet hair, especially long dog hair, hence the name, multitool.
This tool is available with all the Shark® DuoClean® Powered Lift-Away Speed™ NV800 models.
Duster Crevice Tool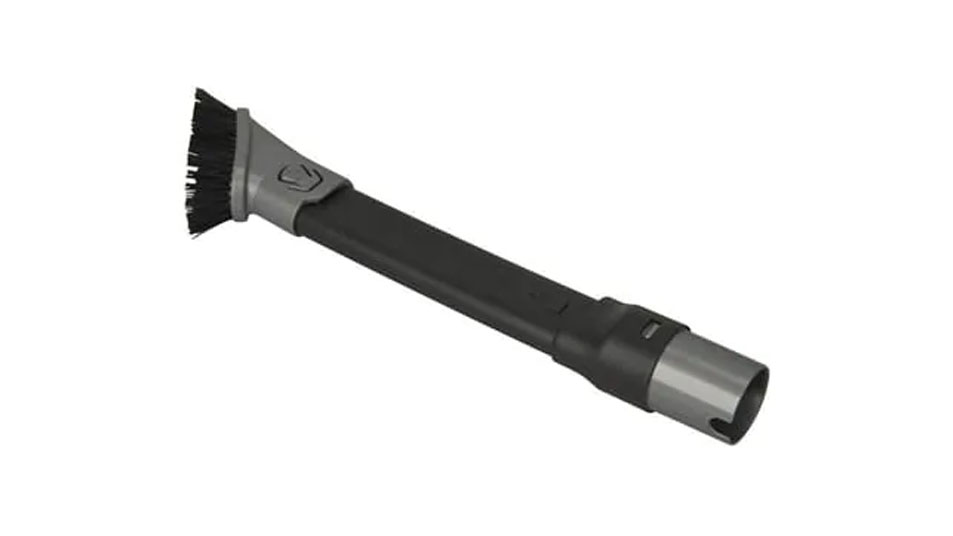 As for the duster crevice tool, it offers extended reach necessary for cleaning those hard-to-reach spots. This tool also has a clever dusting brush for cleaning a range of fragile surfaces, for example, upholstery.
All the Shark® DuoClean® Powered Lift-Away Speed™ Upright Vacuums come with this tool.
Under Appliance Wand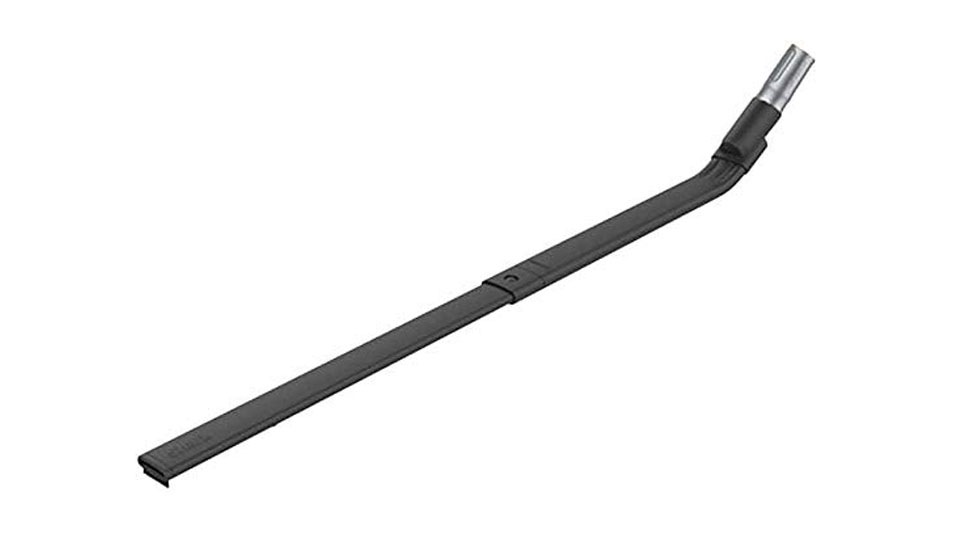 You will agree with me that cleaning under and behind those bulky house fittings is a headache, and this is where most dirt hides. With the Shark Under Appliance Wand, you can clean underneath the fridge, washing machine, and other appliances courtesy of its adjustability.
This tool is available on select Shark® DuoClean® Powered Lift-Away Speed™ Upright Vacuums. You will find it in the Shark NV801, NV803, UV810, and NV801Q only.
Pet Hair Power Brush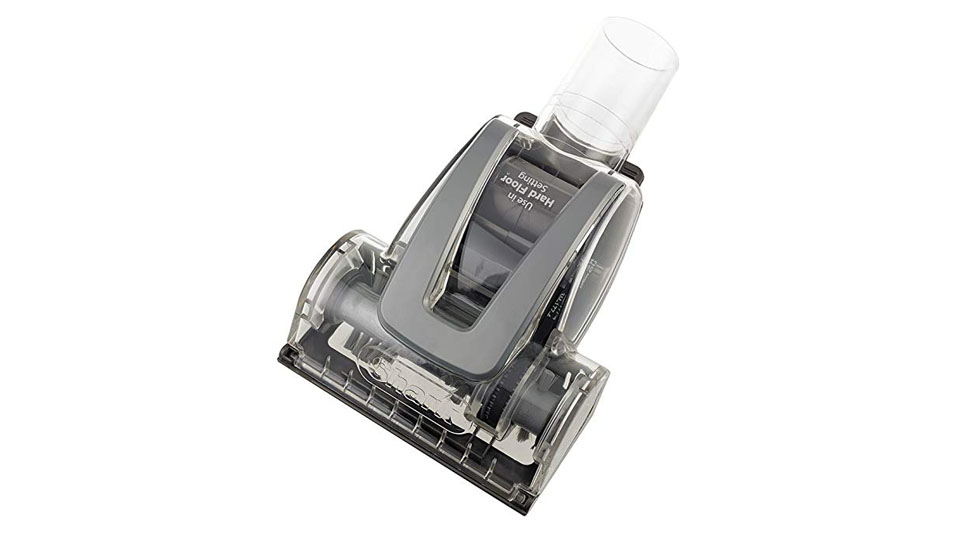 This is a special tool for pet owners whose furry friends love to groom on the upholstery. It has been designed to pick up both short and long hairs, dander, and other loosely lying dirt.
The Shark Pet Hair Power Brush comes with the Shark NV803, UV810, and NV801Q, but just like the rest of these accessories, it is available for purchase online.
Accessory Bag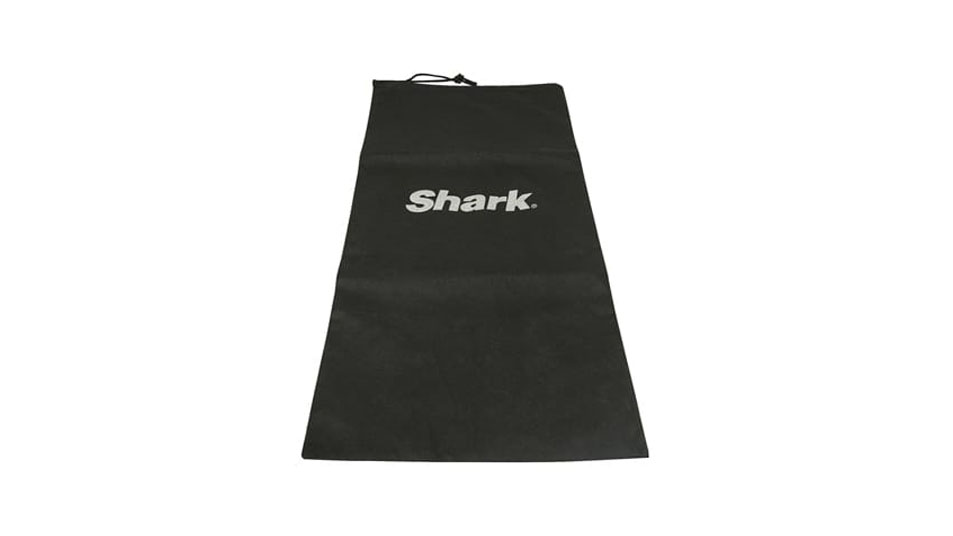 This one is pretty straightforward. It helps you keep all the accessories in one place – no more misplacement.
Only the Shark DuoClean NV803 and UV810 come with an accessory bag.
Flexi Crevice Tool
This Shark DuoClean tool extends and flexes as the name suggests, to reach the tight corners, ceilings, and baseboards.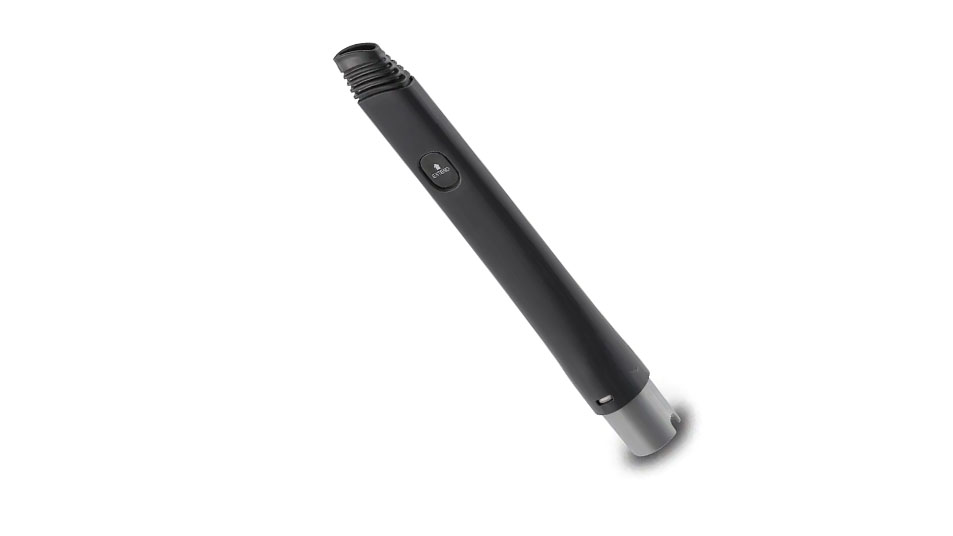 Only the Shark® UV810 DuoClean® Powered Lift-Away Speed™ Upright Vacuum comes with the Flexi Crevice Tool.
Precision Duster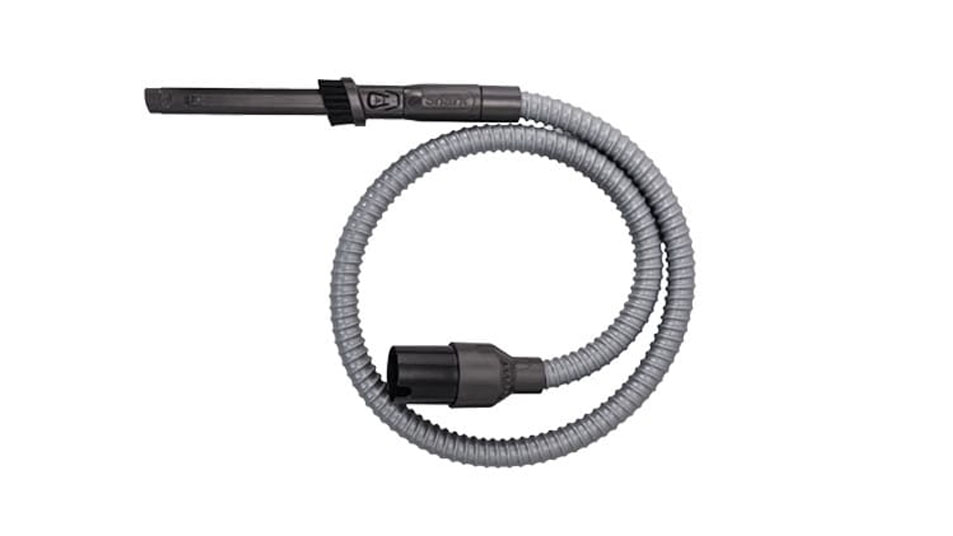 The Shark Precision Duster is a tubelike flexible extension with a micro-duster crevice tool on its end for cleaning the tightest spots – talk of the car interior, keyboards, and around delicate objects.
This tool is only available with the Shark DuoClean UV810.
Important
There you have it, folks, the Shark DuoClean accessories, what they do, and which models come with them. As witnessed, there is a difference between Shark NV800 vs. NV801 vs. NV803. The Shark DuoClean NV803 carries the day as it tags along with an accessory bag and a Shark Pet Power Brush.
3. Design and Aesthetics
As mentioned earlier, the Shark® DuoClean® Powered Lift-Away Speed™ is an upright vacuum, with the traditional upright vacuum style. The handle has the controls, in the middle we have the dust cup with the motor below it and finally, the cleaning head which houses the brushes. Regarding the dimensions, these vacuums are also identical, standing at 46-inches.


When it comes to aesthetics, the looks remain intact, except for the colors. The Shark® DuoClean® Powered Lift-Away Speed™ is available in three colors; cinnamon, blue, and charcoal.
Below is a listing of the colors for each SKU.

NV803 – cinnamon
NV800 – blue
NV800W – cinnamon
NV801 – cinnamon
NV801Q – charcoal
UV810 – charcoal
4. Cleaning Performance
This is perhaps the most important consideration, and there are a couple of things to discuss. Find out whether there is one of the Shark DuoClean models that has better cleaning performance.
Orientation
Vacuums are highly specialized and offer varying cleaning functions. All the Shark NV800 Series models are upright vacuums that work by sweeping, agitation, and vacuuming.



All the Shark DuoCleans feature two cleaning modes, selected via the easy control panel, carpet mode, and hard floor. No model has the edge as long as you choose the right accessories.
Power and Output
Here, we want to ascertain the suction power produced, and also the operation noise and efficiency of these vacuums. Here again, there is no difference between Shark NV 800 vs. 801 vs. 803 or any of the other models.
They all share the same motor, and from a similar design, you can expect the same operation noise across all models.
Cleaning Head
All the three vacuums have the same cleaning head and hence the name DuoClean across all models.
For starters, DuoClean Technology is a pretty innovation that uses two specialized brushes instead of one, thus making them the best multisurface vacuums.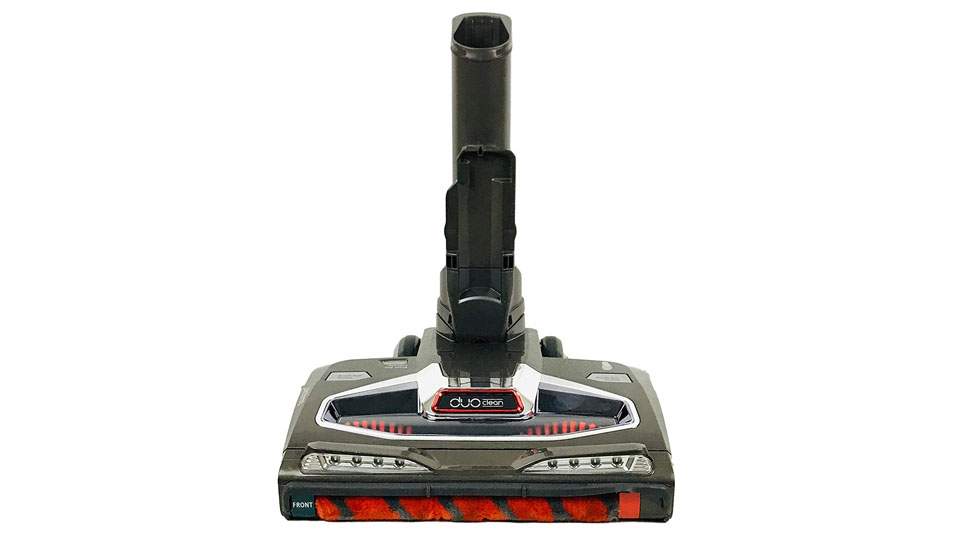 There is a hard brush to tackle the stubborn dirt and a soft roller brush for the fragile surfaces. This is something we've seen in robot vacuums as well, the Roomba Dual multisurface brush system.
Filtration
When it comes to filtration, the Shark NV800 vacuums are designed to handle not only dirt but allergens as well. With a 0.9 quarts dust cup, they all feature true HEPA filters, which capture even the tiniest allergens that trigger nasal allergies and irritations. This includes pollen and the bad pet-related odor.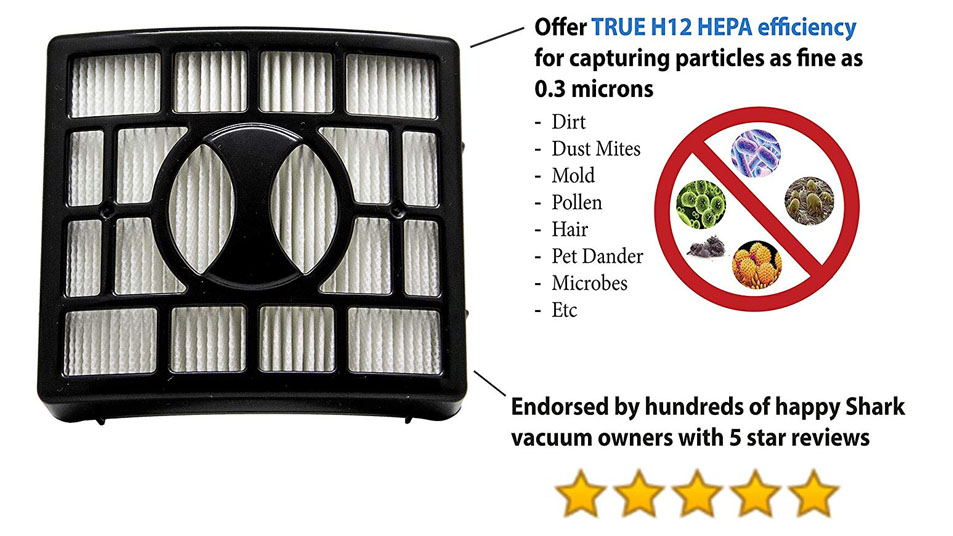 Besides the HEPA grade filtration, Shark incorporated Anti-Allergen Complete Seal Technology, which ensures all trapped allergens don't find their way back to the atmosphere.
Cleaning Tests
As usual, we did several tests to find out how these upright vacuums performed in a real-life setting. From the fact that they are all the same model, we only tested the Shark DuoClean NV803, which is readily available on Amazon.
We used common household dirt like dog hair, rice cheerios, salt, and sugar. The chart below show the results on hard floors and carpets.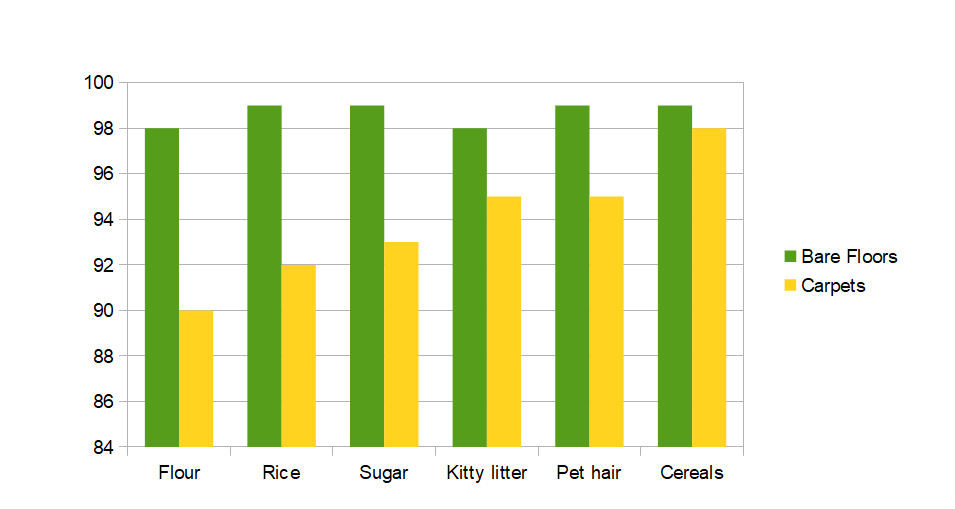 5. Usability
Unlike robotic vacuums that work independently, you will need to asses the usability of an upright vacuum if you want hassle-free floor cleaning. Here, there are several aspects to consider, as discussed below.
Getting started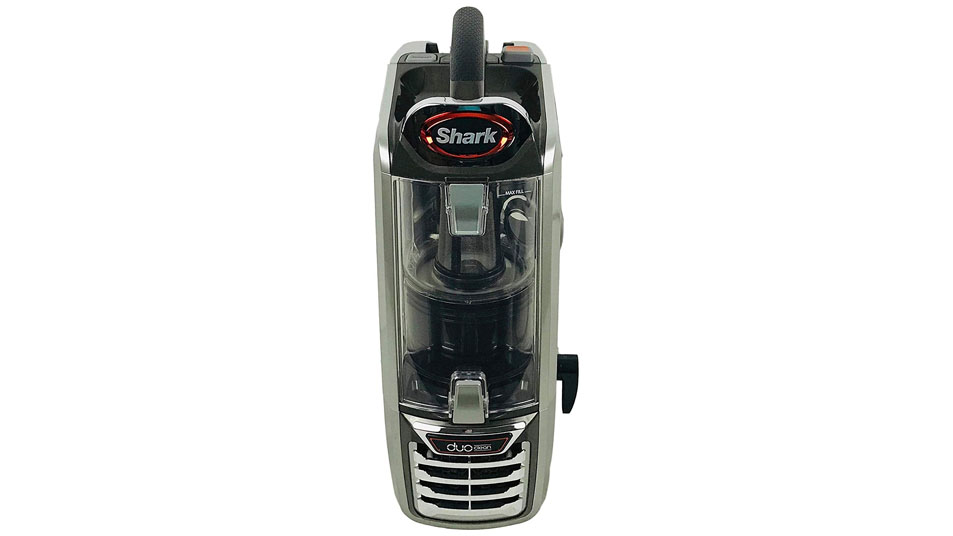 The good thing with this vacuum cleaner is that it is easy to operate, straight from the box. There is an easy to follow instructions manual, plus lots of online resources to get you started. Typically, setting it up should take you 10 – 15 minutes and you are ready to keep dirt at bay.
Controls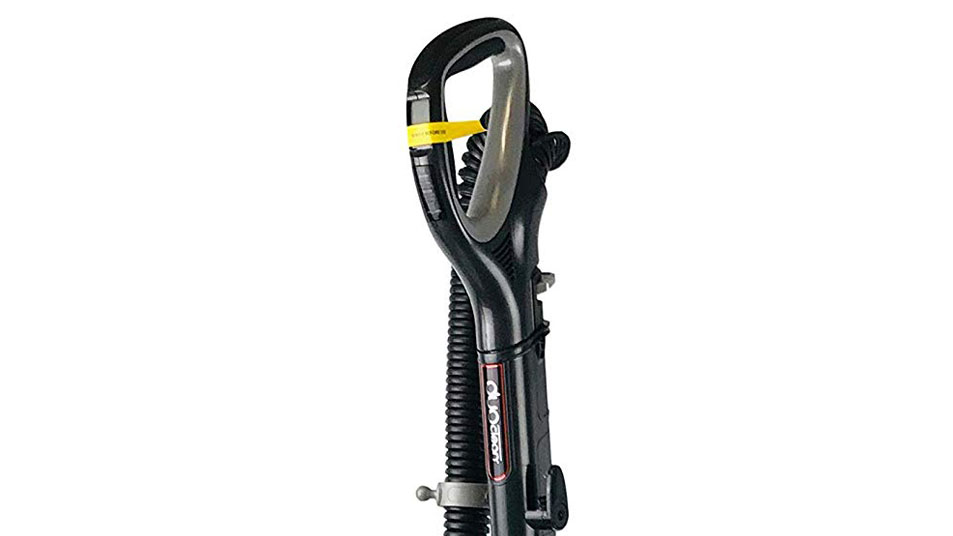 With two clean modes, it is easy to switch between hard floor and carpet mode right from the handle. These controls are easy to access and don't hinder the handling and ergonomics of the entire unit.
Unfortunately, this is not the same case when it comes to powering the unit on or off. Instead, these buttons are fixed on the vacuum itself.
LED headlights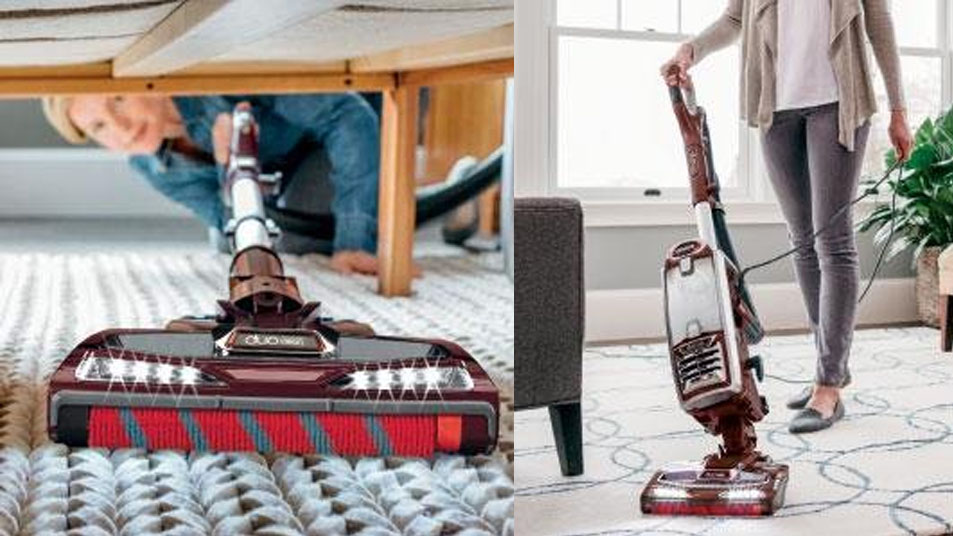 You will also love the LED headlights on the cleaning head nozzle, which illuminates those dark areas where pet hair and dirt end up. Well, this might not be such a practical feature, unless you vacuum at night.
Maneuverability
While the 15lbs weight is not quite heavy, especially if you have more than one level to clean, we really like the maneuverability that the Shark DuoClean offers.
First, it has a cleaning head with Swivel Technology, which makes turning a buzz.
We also applaud the revolutionary Lift-Away technology, which transforms the vacuum into a canister, allowing you to reach those tight spots without compromising the power.
As far as usability goes, there is no winner, as all these vacuums share the same features.
However, when you factor in the accessories included, some accessories offer you better usability, for example, the Under Appliance Wand, Duster Crevice Tool. Accessory Bag, Flexi Crevice Tool, and Precision Duster.
6. Aftersales, Maintenance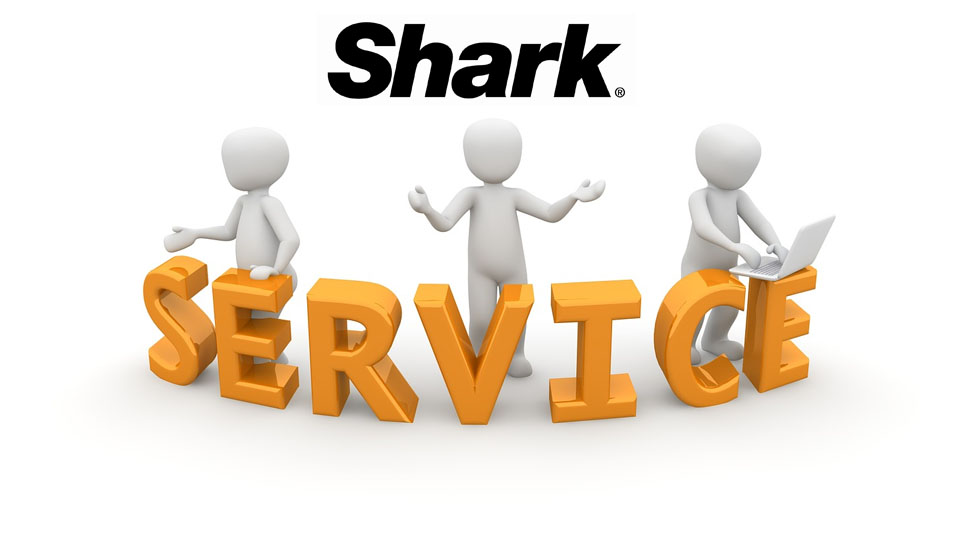 Shark has an above-average aftersales service. We like the fact that there are enough resources to help homeowners set up the cleaner, and also do some basic troubleshooting.
There are also several channels through which you can contact the support. When it comes to replacement parts, they are readily available on the company website as well as 3rd party sellers like Amazon.
Important
When it comes to the warranty and terms, the company offers a 5-years warranty on purchases made on Amazon. On the official website, there is a 7-years warranty.
As for the other retailers, they vary from one to another, so make sure to confirm this information.
Last, but important is the maintenance. The daily bits include emptying the bin and washing the filters, ready for the net vacuuming session. It's also advisable to wipe your machine clean and have a specific storage place. Besides the daily maintenance, the filters will require periodic replacement, and so does the brushroll. It's notably more comfortable to access the brushroll during cleaning and maintenance courtesy of the Top-Access brushroll design.
The lifetime of these accessories isn't fixed and depends on the usage. On average, you will need to replace the filters in 6 months, and the brush in 8-12 months. Make sure to inspect the cleaner and check for signs of wear.
Verdict: Shark NV800 vs. NV801 vs. NV803
Now, we are closing this Shark NV800 vs. NV801 vs. NV803 comparison review. As we have seen, these models are all the same save for the availability, accessories, and color. Otherwise, all features including DuoClean Technology, Lift-Away Technology, HEPA Grade Filtration, and so on.
But then, only the NV803 is available on Amazon, though we've spotted the NV801 also a few times, at an exorbitant price.
Shark® DuoClean® vs. the Competition
In this section, we want to compare the Shark NV803 vs. what the competition has on offer. We will solely focus on an alternative that offers almost the same performance at the same price range.
Shark NV752 VS NV803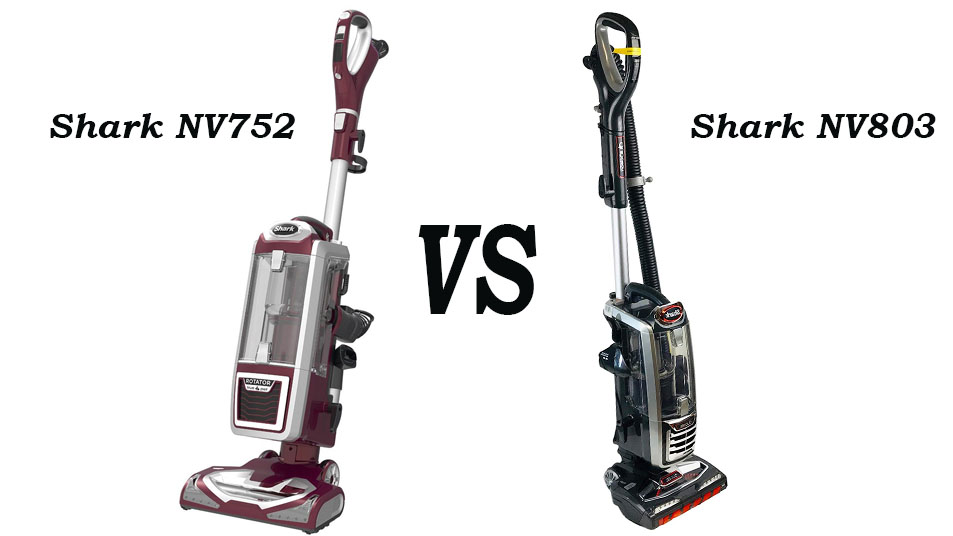 You will agree with me that the Shark TruePet is also a popular Shark upright vacuum. The most popular in the series is the Shark NV752, but there are several other models, including NV750, NV751, and NV750W, among others.
But the big question is, should you buy it over the Shark DuoClean? That's what we want to find out in this mini Shark TruePet Vs. Shark DuoClean comparison.
These two vacuums are all upright vacuums with the revolutionary Lift-Away Technology, meaning they can be used as a canister as well. Their usability is also impressive courtesy of a Swivel Cleaning Head, and the lightweight design. They also feature headlights and a 30ft cord, and a HEPA Filtration.
When it comes to the differences, they are profound. First, there is some slight difference in design and aesthetics. But the biggest difference is the cleaning head. While the NV803 boasts the revolutionary DuoClean Technology brushroll, the NV752 has a Standard Brushroll. That gives the NV803 an early lead. But then, the TruePet NV752 hits back with a larger 1.5 quarts bin compared to the 0.9 quarts bin the NV803 tags along with.
Shark NV803 Vs. Shark AZ1002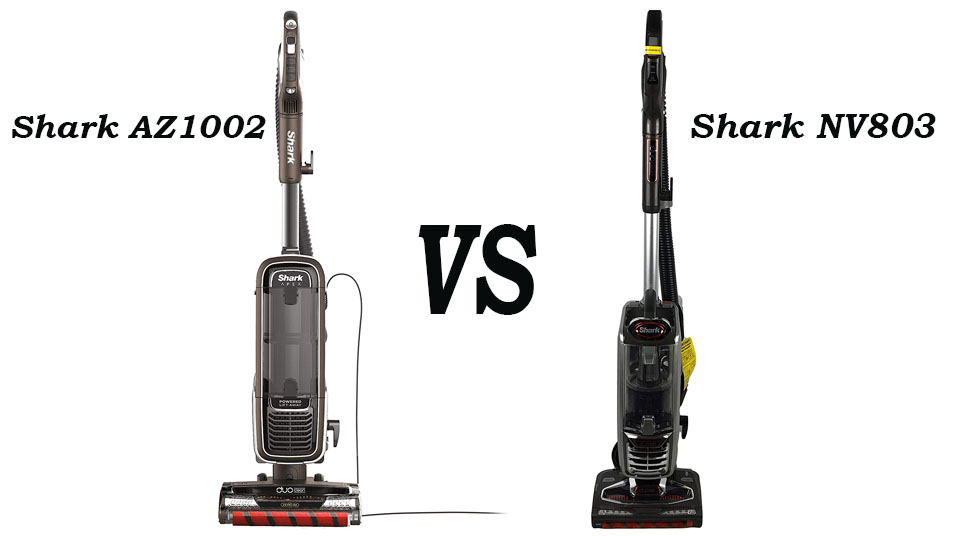 Our next alternative to the Shark DuoClean is the Shark Apex, an equally able vacuum cleaner, but of course, a newer model. So, the big question is, should you buy the DuoClean or Apex? Find out in this Shark DuoClean NV803 vs. Shark Apex AZ1002 Zero-M.
Just like the NV752 vs. NV801/NV803, there are several standard features here as well. First, the two vacuums are both uprights and have an almost similar design. The duo also boasts Lift-Away Technology, and come with a Swivel Cleaning Head. They also have HEPA grade filtration, DuoClean brushroll, LED headlights, and a 30ft cord.
Now, coming to the differences, the new AZ100 has several extras. One of the advantages of the Ape is Zero-M Technology, a mechanism that removes hair wraps from the brush, perfect for homes with long-haired dog breeds. That makes the Ape Zero M a better model. Furthermore, the new Shark vacuum has a larger 1.5 quarts bin, larger than the NV803's 0.9-quart bin. On the downside, the Shark AZ1002 is a little bit heavier, with much of the weight on the vacuum area, so it's not as maneuverable as the DuoClean.
That's all we had for you in this Shark 800 vs 801 vs 803 comparison review. Make sure to subscribe to our price drop alerts and we'll let you know whenever there are Shark vacuum discounts.
Frequently Asked Questions
How often should I clean filters in my Shark Lift-Away DuoClean vacuum to maintain its anti-allergen functions?
The user manual recommend performing regular cleaning and replacement of the filtering elements. Pre-motor filter requires one cleaning every 3 months. Post-motor HEPA filter should be cleaned once a year. Both filters are washable. However, the usage of soap and other detergents are prohibited.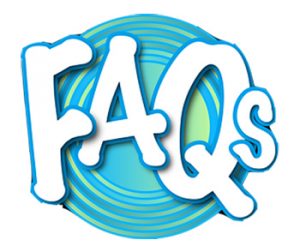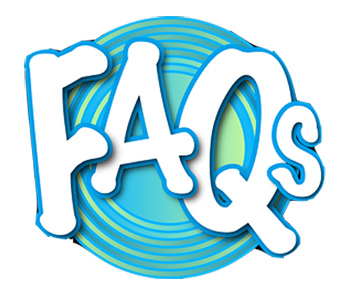 Do Shark nv800s vacuums come with a transport caddy?
According to the current information on Amazon, Shark nv800, nv801, and nv803 models do not come with caddies. However, you can purchase it separately.
What does the brushroll indicator light mean on Shark nv800, nv801, and nv803 vacuums?
All above-mentioned models are equipped with a convenient brushroll indicator that notifies you about its current condition through the change of the light. There are only two color options, i.e., green and red. If your indicator is solid green, the vacuum and brushroll are working properly. Solid red color means clogging and misfunctioning that need to be eliminated. Also, if you see the flashing red light, you should turn the cleaner off since the brushroll is overheating. No light means that the vacuum is off or out of charge.
What is the warranty for Shark nv800, nv801, and nv803 models?
SharkNinja provides a 7-year warranty for each of these models provided that they were purchased from authorized retailers. Please mind that the warranty terms and conditions may vary depending on the retailer.