Shark IONFlex vs Dyson V10 – Which is the best for Pet Hair?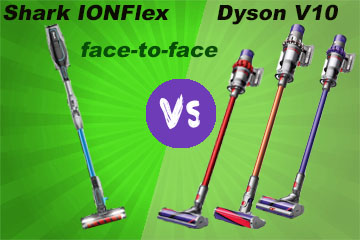 You will agree with me that Shark and Dyson are two of the best stick vacuum brands.

But if you ask any Tom, Dick or Harry, Dyson is the favorite brand when it comes to vacuum cleaners; whether canisters, upright or even the new robot vacuum cleaners.

Today, we compare two of the best stick vacuums in the market. Or do we say, two of the most popular cordless vacuums?


Shark IONFlex vs. Dyson V10 face-to-face comparison review.

But before we go to the comparison section, let's first acquaint ourselves with the two brands, and most importantly, the models in our discussion today.


Dimensions

13.4 x 10.4 x 45.9 inches

Maneuverability

Lightweight and portable, 180 degrees

Lightweight and portable, 180 degrees

Lightweight and portable, 180 degrees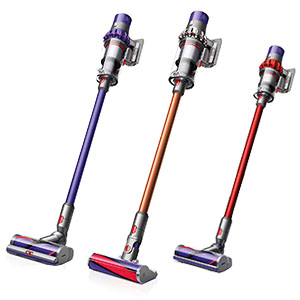 When it comes to cordless vacuums (both handheld and stick), the entire Dyson V series has been very dominant. This UK vacuum brand has also proven to be the most innovative, releasing model after model.
Important
Today, there's the Cyclone V10, undeniably the best cordless vacuum in the market. It is highly versatile, delivers excellent power, and has quite a long runtime compared to what Dyson V8 and the rest of the competition offers.
One thing you will realize about the Dyson V10 is that there are different models in the series. This is just like all the other Dyson V series cordless vacuums.
The fundamental differentiation between the three V10 models is the accessories and attachments included, and consequently, where it is suited for.
We have the Dyson V10 Animal, Motorhead, and Absolute.
To easily differentiate the models, just check the colors.

The Dyson Absolute has a copper wand and grey cyclones
Dyson Animal has a purple wand and purple cyclones as well.
Lastly, the Motorhead boasts a red wand and matching cyclones.
What We Disliked in Dyson V10
One of the main things we dislike in Dyson v10 is you cannot swap the battery out.
It seems that people have been hoping with each new model that ability will come to pass and indeed a lot of people have hoped it would be in the v10.
What people want is a battery that you can take off put back on a charge while you have a second battery you can plop back in when the charge is right on the other one and use right away.
Another issue with the v10 is that you have to depress the trigger to make to turn the machine on here there is no way to lock it into the on position, and indeed that's the same once again with all the Dyson vacuums.
Dyson calls this something like our run-time enhancing trigger which essentially means that as soon as you take your finger off the machine stops and therefore you're conserving battery power.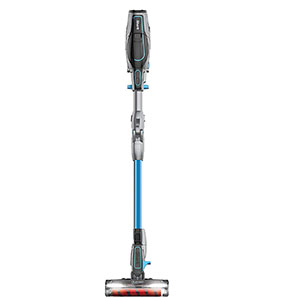 On the other hand, there's Shark IONFlex which any smart shopper must come across when looking for a cordless vacuum.
Shark is equally a renowned brand just like Dyson, and in fact, with a wider product portfolio compared to Dyson.
Important
Regarding innovation, Shark is also a cut above the rest. In fact, cleaning pundits and customers as well compare it to the Dyson V10.
Just like Dyson, Shark IONFlex series also has several models.
Two important features distinguish the models.
First is the battery, with some models coming with two batteries while others have one.
The attachments and accessories also bring some variation.
We have the Shark IONFlex IF200 / IF200W / IF201 / IF202 / IF205 that have only one battery and Shark IONFlex 2X IF252 / 2X IF251 which come with two batteries.
Attention
Please note that the Shark IONFlex IF251 is different from the IF252 in that the latter comes with a flex wand.
SHARK IONFlex VS DYSON V10: FACE-TO-FACE COMPARISON REVIEW
Is Shark better than Dyson? After weeks of intensive testing and research, we have the answer to the question, is Shark better than Dyson?
Shark may be a top vacuum brand, but in today's contest, it bowed out of the race leaving Dyson as the ultimate cordless stick vacuum. There are areas where Shark really performs well, for example, having two battery packs and a combo brush (DuoClean Technology).
However, that wasn't enough to dethrone the Dyson V10 Absolute. Find out more about the two stick vacuums in this comprehensive face to face Shark IONFlex 2X vs. Dyson V10 Absolute comparison review.
USABILITY
One crucial aspect to consider when buying a vacuum cleaner is the usability.
You want a cleaner that is easy to use and one which won't make house cleaning a nightmare.
Important
There are so many factors that determine the usability of a vacuum cleaner; from the design and ergonomics to the controls.
Design
When talking about the design, we are looking at the different types of vacuum cleaners.
We have the upright, canister, and stick and handheld vacuums.
You should also choose between the corded and cordless vacuums.
So, how does Dyson compare to Shark as far as the design is concerned?
Shark IONFlex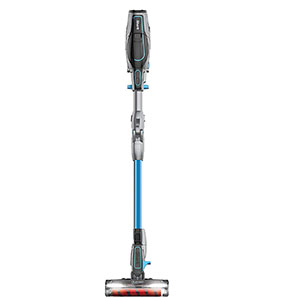 Shark IONFlex is also a cordless stick vacuum just like Dyson and can also be used as a handheld vacuum.
One thing we liked about it is the high-quality ABS material it has been crafted from which is more durable than the cheap plastic in Dyson.
Weight and dimensions
Another crucial aspect is the weight and dimensions of the vacuum cleaner.
Here, we consider features like the weight, dimensions, padding and so much more.
So, what's the best option between Dyson and Shark?
Shark IONFlex
Shark IONFlex, on the other hand, measures 10.2 x 13.4 x 45.9 and is noticeably shorter than Dyson. Shark IONFlex is also heavier than Dyson at 8.7 lbs.
Measures 10.2 x 13.4 x 45.9 inches
Weight 8.7 lbs
Maneuverability
Important
Stick and handheld vacuums are a favorite because of their easy maneuverability. They can be used from the floor to the ceiling, and several features make this possible. One noticeable thing here is that the two brands have different features that improve maneuverability.
Dyson V10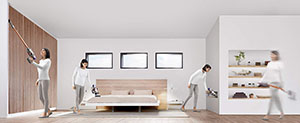 Dyson V10 may not have anything unique about maneuvering, but it is very user-friendly.
Its main advantage is the lightweight and portable design. You can effortlessly turn the entire head unit with a simple twist of your wrist. It can also lie down 180 degrees so there's nothing it can't do that the Shark can do.
The only edge the Shark IONFlex has is the fact that you don't have to bend.
Controls
While maneuverability is an important aspect of usability, the controls are also important.
Attention
A good vacuum should have a simple and straightforward operation. Even the senior citizens should easily operate it without any difficulty.
Shark IONFlex
Shark, on the other hand, comes with five basic buttons.
On the left, there are two buttons for toggling between the carpet floor and bare floor mode. On the right, we also have two buttons for changing between the low power mode and high power mode. Even though it has been explained in terms of runtime with the extended mode being low power and vice versa. At the center, we have the on/off button that's strategically located for thumb operation.
Handling and ergonomics
This is all about the comfort of the vacuum when using it in both the stick vacuum mode and also the handheld mode. Here, we looked at the handling and weight distribution. In handling, the comfort of the handle is of the essence.
When it comes to weight distribution, the weight of the vacuum should be proportionally distributed according to the handling.
Shark IONFlex

Shark disappointed here in the handheld mode. Even though the handheld Shark IONFlex weighs the same as Dyson V10 handheld, the former is not so comfortable because the battery is parallel to your wrist and that means a unequal weight distribution.
CLEANING PERFORMANCE
Attention
The most important consideration when buying a vacuum is the cleaning performance. When talking about cleaning performance, we are looking at what surfaces the vacuum is ideal for cleaning and most importantly, the features designed to offer specific cleaning needs.
To be honest, cleaning performance is among the vicious battlegrounds in the epic battle between Dyson V10 and Shark IONFlex.
So, without further ado, let's get straight into the comparison review.
Cleaning priority
Important
The first important thing to consider when it comes to cleaning performance is the cleaning priority. Not all vacuums are designed for the same function.
So, you need to understand what Dyson V10 has been designed for as well as Shark IONFlex.
Shark IONFlex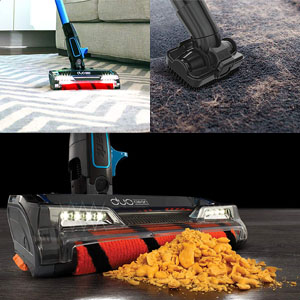 On the other hand, the Shark IONFlex 2X is great for hardwood floors, hard floors, and low- to medium pile carpets. It also handles pet hair quite well, but unfortunately, it doesn't capture allergens as efficiently.
Motor
The vacuum power, also known as suction is the other important aspect when choosing a vacuum cleaner. Here., it is the motor that comes into the picture. It is the component that is responsible for producing the vacuum power and the more powerful it is, the better. Besides power, efficiency is also a concern, as well as the operation noise.
Shark IONFlex
Shark also has a powerful motor that delivers about 115AW which is ideal for hard floors, and low-medium pile carpets only.
On high pile carpets, it gets overwhelmed and can;'t flush out the dirt that hides deep inside the carpet.
One thing I really like about this cordless vacuum is the quiet operation it offers. It is also a little bit more efficient compared to Dyson, but at the end of the day, it's the power that matters.
Cleaning head
Important
The cleaning head is the entire unit that houses the brushroll and other components. This one again is an important consideration when choosing a vacuum cleaner. There are several features to look out for here; from the type of drive to the kind of brush used.
So, let's compare the Dyson V10 and Shark IONFlex.
Shark IONFlex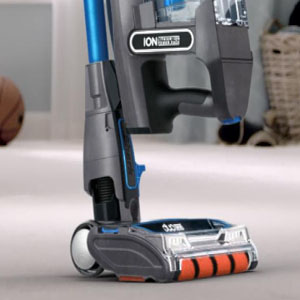 When it comes to the Shark IONFlex, we have the unique 8.5-inches DuoClean cleaning head that is basically a brushroll combo. It combines a soft brush at the front and a tougher bristle brush for both hard floor and carpet cleaning.
Remember, the brushroll is motorized as well so if you have carpets and tough stains to clean, Shark has got you covered.
Filtration system
For those who have
pets (cats and dogs) at home
, and allergies, the filtration system is an integral part of the vacuum and entire house cleaning.
Important
An ideal vacuum cleaner should have HEPA filters as they have 99.97% efficiency compared to HEPA style filters which range between 85% and 90% efficiency.
Now, which one should you go between Shark and Dyson?
Shark IONFlex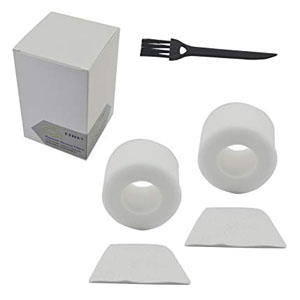 One of the shortcomings of Shark is that they have not yet embraced the true HEPA filters.
The Shark ION Flex, just like all other Shark models use washable foam HEPA-style filters which are around 90% efficient. There are two pre-motor filters and one post motor filter.
We liked the Anti-Allergen Complete Seal™ design that ensures all the captured allergens are not released back to the atmosphere.
Dustbin
When choosing a vacuum, you need to decide between a bagged, and a bagless vacuum.
Bagged vacuums are the best for allergy sufferers as you dispose of the bag and all its contents without touching the dirt. But on the downside, the bag replacement costs are quite high.
When it comes to the bagless vacuums, the maintenance is a little bit murky as you have to wash the bin but then, it saves you the expenses of buying replacement bags.
Important
Shark IONFlex and Dyson V10, just like many cordless and stick vacuums are bagless.
So, what's the best choice between the two?
Shark IONFlex
On the other hand, Shark IONFlex comes with a 0.33L bin which is not so impressive especially if you have a large apartment to clean. It means that you will have to empty it more often. The emptying is also not so user-friendly like the point-and-shoot system in Dyson.
Dustbin 0.33 L
Cleaning tests: Shark vs Dyson cordless vacuums
Attention
At Robotbox, we believe in more than just what the brands promise customers in their infomercials and sales pitches. For every vacuum comparison review, we always pout them to real life tests to ensure our readers get the real deal.
We did exactly that, and now, we will share with you the exclusive cleaning tests between Shark IONFlex and Dyson V10.
We tested the two vacuums on bare floors and carpets. We used the common household dirt including rice, sugar, flour, cereals, and pet hair.
Bare floors
The first test was on a hardwood floor, and tile and the results were just the same here.
So, what's the best vacuum for bare floors? Is it Dyson or Shark?
Dyson V10
Dyson either didn't disappoint and in fact, it cleared the dirt faster than Shark IONFlex. This is because we used the mid mode which is the equivalent of Shark's low power mode.
Even the fine dust particles that left a cloudy shade disappeared in a single pass.
Flour
100%
Rice
100%
Sugar
100%
Cereals
100%
Pet hair
100%
Low pile carpets
These are carpets with very short fibers. They are easy to clean because there is no room for dirt to hide deep inside the carpet pile.
Dyson V10
Dyson was just the best here as it was able to clean just the same as Shark IONFlex yet we started in the mid mode.
Clearly, there was no need to use the max power mode on low pile carpets unless you are dealing with the small, stubborn dirt like sugar and flour.
Flour
100%
Rice
100%
Sugar
100%
Cereals
100%
Pet hair
100%
High pile carpets
Dyson V10 Absolute and Shark IONFlex both have carpets modes. However, high pile carpets are demanding and this is where Dyson outshines Shark ION.
Dyson V10
On the other hand, Dyson cleared almost everything is a single run. This is in the max mode which has been designed for high carpet pile. In this mode, it delivers 151AW whereas Shark's max power output is around 115AW.
Flour
99%
Rice
99%
Sugar
100%
Cereals
100%
Pet hair
100%
RUNTIME AND OUTPUT
One of the most important conversations regarding cordless vacuums (stick and handheld models), as well as robot vacuums, is the runtime and output.
Important
The runtime is in minutes, and the output is the suction power. Runtime is determined by the capacity of the battery while the motor's efficiency dictates the amount of power generated at optimum performance.
When assessing the runtime and output of Dyson and Shark cordless vacuums, several aspects come into play, and we'll discuss the major ones.
Battery
Important
The battery technology is one of the most important considerations here. The ideal vacuum should have a lithium-ion battery. Even though NiCad and NiMH batteries are more powerful, Li-ion technology is more efficient, cheaper to produce and most importantly, has a longer runtime.
Dyson V10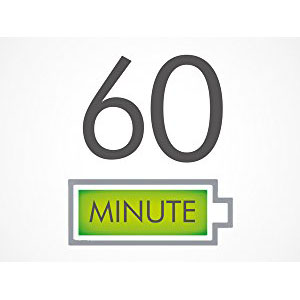 Dyson, on the other hand, has a 2,600mAh 7-cell Li-Ion single battery pack rated at 25.2V/20.8A, and while you might think that it is shorthanded, it isn't.
In low power, when using a non-motorized tool, you can use it for 60 minutes. When using a motorized tool in low power mode, it can average 40 minutes in handheld mode, 37 minutes on bare floors.
We didn't test it on carpets because low power is not for carpets.
In the max power mode, the Dyson V10 delivered 11 minutes in the handheld mode, 10 on bare floors and 8 minutes and 6minutes on low and high pile carpets respectively.
Recharge time
The recharge time of the vacuum is really important especially if you have a large apartment that can't be entirely vacuumed with a single charge.
Even though you can get an extra battery to keep you going, short recharge time is of the essence.
Dyson V10
Dyson, on the other hand, takes 3.5 hours to recharge fully when the battery is completely empty. This one has no fancy features like the battery lights but serves its purpose correctly.
The only concern is that there is no extra battery pack provided. But that doesn't mean that Dyson is a loser here.
The two batteries Shark comes with offer almost the same capacity as the single Dyson battery pack.
Lifecycle
Definitely, your batteries won't last forever as with every charge, the cells weaken.
Important
Just like all other cordless power tools, battery replacements are quite expensive, so it's good if you have one that lasts longest.
Dyson and Shark both use Li-Ion technology that has a longer life cycle. But are they the same?
Shark IONFlex
For Shark IONFlex, the constant overheating is a clear indication that it's not a match for Dyson.
But that's not to say that it's a bad model as it can also offer 18 – 24 months of service before requiring a replacement.
ATTACHMENTS AND ACCESSORIES
Important
One important thing to consider when choosing a vacuum cleaner is the attachments and accessories included. These determine where your vacuum cleaner will be used. Whether it is on hard floors, carpets, or just for picking up pet hair.
The best purchase decision you can make as a buyer is going for a vacuum cleaner with the most attachment and accessories.
So, what's the best option between the Shark IONFlex and Dyson V10?
Dyson V10
When it comes to Dyson V10 Absolute, it also comes with all the accessories you need.
First, it comes with a torque-driven cleaner head for carpets and tough stains and grime.
There is also a soft roller brush for bare floors and fragile floors like hardwood.
The dusting brush that works the same way as the Shark anti-allergen brush.
Dyson also included a mini motorized tool for picking up pet hair on area rugs, upholstery, and other delicate surfaces.
You will also find a crevice tool, and a combination tool included.
What the Dyson V10 misses out on is the under appliance wand which gives Shark an upper hand here.
Who's the winner between Dyson V10 vs. Shark IonFlex?
Now having looked at the Dyson V10 Absolute and Shark IONFlex 2X, it's time we give our verdict on what's the best model.
But before we do that, here are reasons why the two vacuums are a cut above the rest.
Why Choose Dyson V10 Absolute?
Superior suction – Besides the extra cleaning mode, Dyson has more suction power (151AW) compared to Shark's power (115AW) making the former better for carpets.
Larger bin – Dyson comes with a 40% larger bin than its predecessors as well as Shark IONFlex. If you have a lot of dirt to clean, grab Dyson and empty the bin less frequently.
True-HEPA filtration – Dyson has true HEPA filtration which is 99.97%b efficient compared to Shark's HEPA style filters that are about 90% efficient. That makes Dyson a better choice for allergy sufferers.
Lightweight design – Shark IONFlex's flaw is the rather heavy design. It measures over 8 lbs while Dyson is just 5.9 lbs. However, in the handheld mode, they weigh equally, but still, Shark has an awful weight distribution that makes it less ergonomic.
Verdict: Shark vs Dyson Cordless Vacuums
From the above observations, it's clear that both vacuum cleaners have something unique to offer.
That leaves you in a very big dilemma of which vacuum to go for. Is it Dyson V10 Absolute or Shark IONFlex?
Attention
Well, most pundits who claim that Shark is the best vacuum base their arguments on the cheaper price, and aspects like the two batteries, MultiFlex technology, warranty, and the extra wand.
To some extent, these claims are valid but then, here are our responses to them.
First, regarding the price, Dyson is expensive yes, but offers excellent value for money. It costs maybe $100 more but with the extra power, larger bin, and HEPA filtration; it is worth every penny.
Second, Shark has a longer 5-year warranty, but we don't think that's valid enough to declare it the winner. Most of the purchases we make don't end up with faults unless you are just unlucky. While a longer warranty is just extended cover, it does not contribute in any way to the vacuum's cleaning performance.
Third, the 2X dual battery technology is like a big plus for many Shark fans but here's the bitter truth. It only has a negligible six minutes advantage over Dyson in the standard mode. In fact, when Dyson is using a non-motorized tool, it can do an hour.
MultiFlex technology – While it has been praised for its maneuverability and better space saving storage design, it is not a feature you should die for. There's no difference in storage space between a folded Shark HV382 and a collapsed Shark IONFlex. Our only valid advantage of MultiFlex technology is the ability of the vacuum to stand upright one.
Shark has also been praised for DuoClean technology which is a great idea, yes, but Dyson has a better approach. Shark combines both the soft and tough bristle brush while Dyson gives homeowners two separate cleaning heads (soft brush cleaning head and a bristle brush). Separate cleaning heads are better than a combo head as it gives you a more customized cleaning.
For Dyson, there are valid reasons to grab it. First, the three cleaning modes and 151AW max power is what every carpet owner wants. The larger bin is also essential if you have large apartments and busy homes with pets and kids. HEPA filtration is the other important feature that makes Dyson worthy competition and the best vacuum for pet hair. All these are critical features that directly influence cleaning performance.
verdict

From the inference above, Dyson is our winner in today's contest.
HOW TO CHOOSE THE BEST VACUUM FOR YOUR NEEDS
We have compared all the important features that distinguish Shark IONFlex vs. Dyson V10. These are two of the best cordless vacuums in the market.
But then, settling for either may still be a hurdle for many homeowners, especially first-time buyers.
Attention
In this section, we want to help you choose the best cordless vacuum cleaner for your home and needs.
Unlike other buying guides where we focus on the features, your cleaning needs will be the guiding factor here.
So, if you have hardwood floors, carpets, pets, allergies, and all other vacuuming needs, stay tuned. We are going to tell you what features should be on your radar for every cleaning need.
Choosing the best vacuum for pet hair and allergens
Important
Not just any other vacuum will be ideal for pet hair and allergens. There are several features that pet owners and allergy sufferers should be vigilant about when buying vacuum cleaners.
Filtration system – First, the filters should be true HEPA filters which are known to be almost 100% efficient. This means they will capture even the smallest dust and allergen particles from the air. This is the reason why we recommend Dyson as the best vacuum for pet hair as the brand adopts true HEPA filters. On the other hand, Shark offers HEPA style filters which are less efficient.
Complete seal – Another feature to watch out for is a whole vacuum complete system which ensures captured allergens are not released back to the atmosphere. At least Shark excels here courtesy of the Anti-Allergen Complete Seal™ design which also Dyson has.
Brushroll – The brushroll is also another fundamental factor to consider when choosing a vacuum for pet hair and allergens. First, you want a motorized brush especially if you want to pick up hairs from the carpet. Even though the bristle brush is also the best, watch out for some like the DuoClean bristle brush which tangles when cleaning long dog hair.
Pet hair tools – Cordless vacuums, as well as the upright and canisters come with a range of attachments and accessories. Get models like Dyson Animal which come with pet multi-tools, mini motorized brush, and other pet accessories.
verdict

If you are scouting for a cordless vacuum for pet hair and allergens, we recommend Dyson V10. It boasts excellent suction power, HEPA filtration, and several pet tools. It can also be used as a handheld vacuum for cleaning pet hair in the car after taking the dog for a ride.
Choosing the best vacuum for large apartments
Important
If you have very large floors to vacuum, what's your best shot? Just like pet hair and allergens, there are also several features you need to consider when buying a vacuum.
Runtime– This is the most fundamental consideration when choosing a vacuum for large apartments. You should go for models that can run for the longest time possible. Shark IONFlex 2X is a great option here as it comes with two battery packs. Dyson too is worth the money as it also boasts a pretty long runtime.
Cleaning head – A larger, or wider cleaning head is the best for large apartments. This is because they cover more are in each cleaning pass. It is imperative to note that the cleaning head size is not proportional to the brushroll. So, always consider the width of the brushroll and not the cleaning head.
Cleaning needs – Do you have bare floors or carpet floors? Do you have pets? What about allergens? All these are important questions to ask yourself. If you have bare floors, then any average vacuum should fit your needs. For carpets owners, suction power should be a guiding factor while pet owners and allergy sufferers need to be keen on the filtration system, brushroll, and also the included pet tools.
Handling and ergonomics – A Large apartment means more cleaning time. The least you want is a heavy vacuum, with poor maneuverability and flexibility.
Attention
To be honest, we don't recommend cordless vacuums for large apartments, unless you have a full-size vacuum like an upright or canister. If you really need a cordless vacuum, then I front Dyson because of two things; long battery life cycle and shorter recharge time.
verdict

But the best choice for large apartments is a canister vacuum or upright, and these are definitely corded vacuums. They pack more power for those tougher cleaning tasks and wider cleaning brushrolls that cover more area. The best models for large apartments are Dyson Ball Multifloor and Shark Rotator NV501.
Choosing the best vacuum for bare floors
Bare floors like tile, ceramic and hardwood are not so demanding when it comes to features. Any average vacuum cleaner is up for the task.
Here, the features to consider include;
Suction power – While high suction may not be a prerequisite for vacuuming hard floors, it is essential to have the highest vacuum power.
Brush system – If you have tough stains and grime, make sure to get a bristle brush system, but for normal dirt, a soft-brush is what's best.
Maneuverability – Under the sofas and furniture is where most dirt finds solace. So, get a vacuum with the best maneuverability to go under these household fittings. Appliances like under appliance wands may also be very resourceful.
verdict

Shark IONFlex is an excellent option here because it's cheaper than Dyson V10. However, if you look at value for money form a general perspective, Dyson pays off better than Shark.
Choosing the best vacuum for hardwood floors
You will agree with me that hardwood floors are different from other types of bare floors. While cleaning hardwood floors is not a big issue, the fragile nature of wood makes choosing the best vacuum for hardwood a hard task. Just any other vacuum for bare floors will do the job, but the concern is the safety of your floor.
So, what should you be aware of?
Soft brush – This is the single most important thing that should differentiate an average vacuum for n bared floors and a vacuum for hardwood floors.
verdict

Both Shark and Dyson come with two brushes; soft brush and bristle brush. However, the best option is Shark because you can choose to use the soft brush cleaning head while in Shark's DuoClean technology, both the soft and tough brush is in use simultaneously.
Choosing the best vacuum for carpets
Important
Carpets remain the hardest surface to vacuum, especially if you have pets and kids around the house. But choosing the best model for your carpet is not rocket science. There are several key features that you should consider and here they are.
Carpet mode – The most important consideration when choosing a carpet vacuum is whether it has a carpet mode or not. Basically, carpet mode adjusts all the related features to suit carpet vacuuming.
Suction power – While bare floors are not sensitive to vacuum power, carpets require super suction, especially the high pile carpets. Shark really impresses here as it can deliver up to 151AW making it the most potent cordless stick vacuum.
Motorized cleaning head – This is another crucial aspect when buying a vacuum for carpet. Choose a bristle brush that is torque driven to flush out the dirt that hides deep inside the carpet pile. However, note that tough brushes may be too tough on some soft carpets for example shag and plush.
Powerful battery – Carpets require high suction and that translate to more power requirements. That said, a powerful battery will be an integral part of any worthy vacuum for carpets.
verdict

Shark Dyson V10 Absolute is the best option for carpets. As you saw in our cleaning test results, it sucked up dirt from carpets more effectively than Shark because of the 151AW suction power compared to the lesser 115AW suction the Shark IONFlex delivers. But still, Shark's dual batteries mean a lot here as they run for a longer time and you can actually toggle between high and low power mode even when using the carpet cleaning settings.
Frequently Asked Questions
Shark IONFlex vs Dyson V10: which vacuum is more powerful?
Face to face comparison shows that Dyson V10 outperforms Shark vacuum. All theree V10 models (Absolute, Animal, Motorhead) offer longer run time (60 minutes vs 46 minutes) and more powerful V10 digital motors 150 AW with Max mode. Shark IONFlex uses 115AW motor and has no Max mode.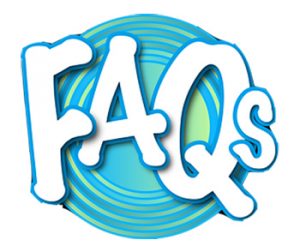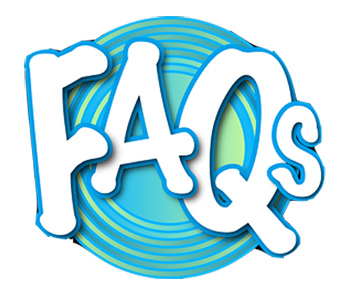 How long does Shark IONFlex vacuum charging take?
The IONFlex DuoClean comes with two batteries, when each lasts for about 20 minutes and together they provide 46 minutes of run time. Recharging takes about 2 hours.
Are cordless stick vacuums suitable for car cleaning?
As far as both Shark IONFlex and Dyson V10 have lightweight handheld configurations and additional accessories, they deal perfectly with car interior vacuuming. You can use various tools to process upholstery, baggage compartment, and reach narrow places between seats, backs, etc.
Dyson vs Shark: what is a more affordable choice?
If you`re looking for a more affordable stick vacuum, feel free to purchase Shark IONFlex DuoVlean. This powerful and multifunctional model costs $350. Dyson V10 models offer higher power but cost more too. You`ll have to pay from $410 (for Motorhead model) to $495 (for Absolute and Animal).
WRAPPING UP
Now, we are coming to the end of our Shark vs. Dyson cordless vacuum review.
As we have seen, Shark IONFlex 2X is a great model that is giving Dyson V10 a run for its money. However, it still trails the UK Brand because of a few reasons.
First, Dyson has true HEPA filters which are essential for pet owners and allergy sufferers. Dyson also has better suction power and a larger bin .
The advantages that Shark has over Dyson are no solid enough to dethrone the new Dyson Cyclone V10, unless the predecessor, Dyson V8.