Amazon Prime Day Vacuum Deals 2020
The long-awaited 2020 Amazon Prime Day is finally here. From what we have heard so far from Amazon, we expect to see some of the craziest Amazon Prime Day Vacuum Deals and discounts, and not in just one day. Since the inception of the first Prime Day back in 2015, Amazon has kept giving customers a reason to join the Amazon Prime family and now boasts over 100 million subscribers.
Attention
If you haven't joined yet, you could be losing out on great deals and offers, as well as a host of other privileges. You can still enjoy these deals without paying by taking advantage of the 30 days free Amazon Prime Trial.
What is Amazon Prime Day?
For starters, Amazon Prime Service is an exclusive subscription for Amazon customers that gives you access to premium services. These services include free two-day delivery on eligible products.
Important
On this day, you get same day delivery for some products in some regions. You also get access to Amazon Prime Music, Prime Video, Prime Reading, Prime Pantry, Prime Now, Amazon Key, (In-Home, In-Car), Prime Air and so on. For being a loyal member, Amazon now organizes a big sale for Amazon Prime members in what is now known as Amazon Prime Day.
Amazon Prime Day comprises the Big Three discount events together with the other two tier events, Black Friday and Cyber Monday, that take place in winter. Traditionally, Prime Day offers the craziest deals and discounts during summer. But this year has become an exception.
What good offers and deals can we expect during Amazon Prime Day?
Amazon Prime Day caters to every type of shopper and covers all the categories. For us, it is something great because we are going to find robot vacuum deals, Smart appliances deals, and lots of other cool gadgets.
Roomba Prime Day Deals


As usual, this year, iRobot didn't leave us without new models. At the end of September, the brand announced the release of the Roomba i3 and i3+ vacuums. Also, two new devices Roomba i6 and i6+ have been winning some popularity among users.
Cleaners continue the policy of Intelligent Mapping navigation and self-emptying started by previous I and S series. The i3/i3+ models are about $400-$600, while the i6/i6+ cost equal to the i7/i7+. The coming discounts allow us to hope for more generous prices.
Nevertheless, we expect to get the best Roomba deals for the upcoming sale, mainly on the older models. Customers have all chances to get the last year's breakthrough, Roomba i7/i7+ and Roomba S9/S9+, with 10%-15% offs. Robots feature multi-floor mapping and industry-leading self-emptying bin mechanism.
We also recommend you to pay special attention to the cleaners, which have been overshadowed by Roomba i7+ and S9+. Models like Roomba E5, 960, 890, E6, and 690 should offer discounts to clear the notion that Roombas are expensive.
Deebot Prime Day Deals


The best Chinese manufacturer ECOVACS Robotics has had quite a productive year. In August, the public knew about the T8 series launch. The lineup includes DEEBOT Ozmo T8 AIVI and T8 models with classic 2-in-1 dry and wet cleaning and unique Smart Object Recognition. We also recommend paying attention to the new Ozmo T5 vac with the largest dustbin and perfect pet hair cleaning.
Prices reach $800, but we expect them to be slightly reduced during the upcoming Amazon Prime Day sale.
ECOVACS has a chance to increase its sales by offering discounts on their older models. Customers can get both Ozmo mopping devices and simpler cleaners for vacuuming only. The previous year's рits, DEEBOT Ozmo 920, 930, and 960 are expected to provide significant reductions.
Other top-rated budget robot vacuums like Deebot N79S and Deebot 711, which were once the best-selling models on Amazon, are expected to make a comeback.
599.99 $ 398.99 $ YOU SAVE: 201 $

699.99 $ 449.99 $ YOU SAVE: 250 $

279.99 $ 149 $ YOU SAVE: 130 $
EUFY Prime Day Deals


EUFY is best known for its slim and sleek robot vacuums that offer excellent performance on bare floors, carpets, and pet hair.
There are several models in the EUFY family, and they are somewhat stagnant. Maybe it's high time Anker dropped the prices down further to crunch some sales in the upcoming Amazon Prime Day sales.
299.99 $ 179.99 $ YOU SAVE: 120 $

279.99 $ 259.99 $ YOU SAVE: 20 $
Bissell Prime Day Deals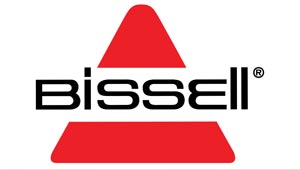 This year is especially lucky for pet parents since the Bissell brand has released new JetScrub Pet upright cleaner and ICONpet cordless vacuum. The models are ideal for everyday spots and stains fight as well as for routine carpet vacuuming.
Surely, we cannot expect too big discounts on the latest models, but the opportunity to save several bucks is a great opportunity anyway.
The sales list will also include classical Bissell Pet Hair Eraser, Bissell ProHeat 2X Revolution, several portable spot cleaners, and many other products. Check our reviews to know more.
429 $ 299 $ YOU SAVE: 130 $

159 $ 97 $ YOU SAVE: 62 $

259 $ 179 $ YOU SAVE: 80 $

159 $ 104 $ YOU SAVE: 55 $
Hoover Prime Day Deals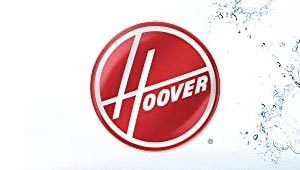 When it comes to Hoover options, we will wait for ONEPWR System devices. The new series includes several cord-free powerful products, the best of which are ONEPWR Blade Max, Blade+, Evolve, and Evolve PET cordless upright vacuums.
Discounts are also expected on always-popular-classics – Linx series, Scrub Deluxe Carpet Washer, Power Drive Pet upright vacuum, and the like.
349 $ 223 $ YOU SAVE: 126 $

299 $ 239 $ YOU SAVE: 60 $

199 $ 134 $ YOU SAVE: 65 $

199 $ 149 $ YOU SAVE: 50 $

179 $ 126 $ YOU SAVE: 53 $
Tineco Prime Day Deals
If you live in a house with hard floor mostly, Amazon Prime Day is the time for you to make its cleaning easier with Tineco products. The brand is going to reduce prices on the best-selling vacuums.
Please pay attention to the iFLOOR3 and Floor One S3 devices. These and some other lightweight cordless upright and stick vacuums for both dry and wet cleaning will presumably participate in sales with significant discounts.
Shark Prime Day Deals

Whether you are looking for a robot vacuum, upright or stick model, Shark has got you covered. This is one of the most popular vacuum brands that faces stiff competition in all categories. Customers have fallen in love with its Navigator and Rotator upright series for so long. Well, we're waiting for them this October.
Pet owners will appreciate Pet Pro cordless devices. And the busiest buyers are recommended to try the multifunctional Shark ION and Shark IQ robot with self-empty function and mapping equal to the Roomba's.
In a word, Shark will definitely feature in the upcoming sale. With Shark, you can save up to 30% in the upcoming sale.
Neato Prime Day Deals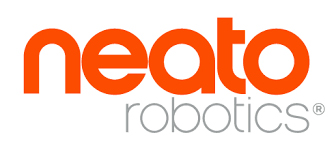 The beginning of the fall also brought us several new models by Neato. After a long break, the brand announced the launch of the Neato D10, D9, and D8 models from its premium lineup.
Cleaners have the widest brushes, the biggest dustbins in the market, and best-in-class control features.
Apart from the hopes for Prime Day sales on new models, customers will get current models at a discount. The manufacturer seems to offload the stock of older robots. We expect to see the D6, D5, and the most affordable D4 cleaners. Neato D7 is wanted in particular. It should have a great discount considering it used to be among the best robot vacuums in the market.
iLife Prime Day Deals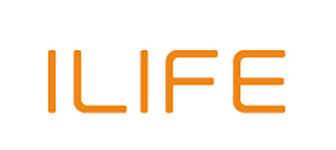 This is another Chinese brand that provides efficient, quiet, and affordable robot vacuums for everyday home cleaning under $300 and even $200. Even mop and vacuum models are available.
Though the brand presented the newest iLIFE A10 at the beginning of the year, it doesn't seem to come to the market yet. So, we have to look for other cleaners at very affordable prices it has previously put on the shelves.
iLIFE is expected to feature huge discounts on the A9, A5s Pro, V8s devices. We don't recommend purchasing older options as they lack most of the new features required by modern users. Nevertheless, the manufacturer offers lots of robot vacuums for customers on a tight budget. This Prime Day, there will be plenty of deals under $200.
Dyson Prime Day Deals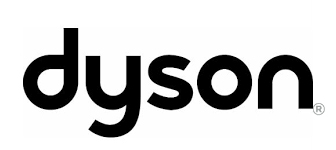 Though Dyson doesn't develop its robotic line, the brand is a household name №1 when it comes to the stick, canister, and upright vacuums.
It showed so much potential when it released the Dyson V10 that many of us long for getting this device for a beneficial price. While it is known as an expensive brand, the UK brand is never shy to bring down its prices. So Amazon Prime Day will give us such an opportunity.
This time, we also expect crazy discounts on the V11 and V8 stick vacuums as there's a new model, the Dyson V11 Outsize, launched in March 2020. Bringing down the prices of the V11, V10, and V8 should be a smart idea to pave the way for the new vacuum. Also, expect deals in the upright and canister categories.
699.99 $ 559.99 $ YOU SAVE: 140 $

399.99 $ 259.99 $ YOU SAVE: 140 $
During Prime Day, Amazon will list all the offers and discounts available and when they will go live. You can browse the list and enjoy – every five minutes, new discounts. For each item that interests you, remember to scheme through the page where you can see reviews and product details but, most importantly, the regular price. You need to know if the discount is worth it or not!
For us, we will have a team that will be monitoring all the deals, and we will keep you posted. Make sure to subscribe to our instant alerts of the latest deals and discounts.
Prime Day Home Automation Deals
How to make the most out of Prime Day?
There are over 100 million Amazon Prime subscribers. So, in as much as this is a premium service, there is a mad rush too just like Black Friday and Cyber Monday.
The first thing you want to do is to make a shopping list of the items you want to buy on Prime Day. The listed items should, of course, have priorities.
Important
I say this because most Prime members end up spending all their cash on some great and irresistible deals and forget about their priorities. More often, you get yourself buying what you don't need because it is cheap at the expense of what you don't have, only because you are not patient. That said, you also need to be patient and wait for the time the items on your wishlist go live.
Another resourceful tip is to be on the lookout. A good way is to subscribe to discount alerts or websites like this one that brings you the latest Prime Day deals and discounts. Also, make use of Alexa on your Smartphone App. Alexa knows all the products on Amazon, so you can rely on it to find out what the best deals are at the moment. I'm also sure Amazon will again have the exclusive offers it gave customers who used their mobile Apps on Prime day.
So, what exactly are you looking out for, and where do you start your search? On Prime Day, there will be offers, great deals, discounts, and, most importantly, flash sales.
If you'd ask me, flash sales is where the jackpots are hit. But then you have to be very fast in snapping the deal and most importantly, checking out and completing the order. If you never knew, an item that you have added in your cart is only your after you have checked out on time. If you don't, it could be bought by other Prime members and run out of stock before you notice. That reminds me of another instance that requires your patience. When an item is sold out, don't opt for the second option just yet, the stock may be replenished so check back in a while.