Amazon Prime Day Vacuum Deals 2019
The long-awaited 2019 Amazon Prime Day is finally here. From what we have heard so far from Amazon, we expect to see some of the craziest deals and discounts, and not in just one day. Since the inception of the first Prime day back in 2015, Amazon has kept giving customers a reason to join the Amazon Prime family and now boasts over 100 million subscribers.
Attention
If you haven't joined yet, you could be losing out on great deals and offers, as well as a host of other privileges. You can still enjoy these deals without paying by taking advantage of the 30 days free Amazon Prime Trial.
What is Amazon Prime Day?
For starters, Amazon Prime Service is an exclusive subscription for Amazon customers that gives you access to premium services. These services include free two-day delivery on eligible products.
Important
On this day, you get same day delivery for some products in some regions. You also get access to Amazon Prime Music, Prime Video, Prime Reading, Prime Pantry, Prime Now, Amazon Key, (In-Home, In-Car), Prime Air and so on. For being a loyal member, Amazon now organizes a big sale for Amazon Prime members in what is now known as Amazon Prime Day.
The sale is usually scheduled for July, and the main reason is that the other two tier events, Black Friday, and Cyber Monday are all during winter. So, if you want the craziest deals and discounts during summer, Amazon Prime Day is here!
When is Amazon Prime Day 2019?
There is no fixed date for Amazon Prime day; the exact date is announced when the time nears. Fortunately, the date for this year's event has finally been released.
Amazon Prime Day 2019 will start on 15th July and will last for more than a day, unlike the previous events.
This means that there will be more offers, discounts, and freebies, but what's the catch?
Attention
The offers will be rolled out every 5 minutes so you need to be aware of what deals are coming through so that you may not miss out. If you took part in the 2018 Amazon Prime Day, you understand how the deals are always limited, so you want to alert when the deals are about to go live! But the big question is, are you a Prime member?
What good offers and deals can we expect during Amazon Prime Day?
Amazon Prime Day caters for every type of shopper and covers all the categories. For us, it is something great because we are going to find robot vacuum deals, Smart appliances deals, and lots of other cool gadgets. In the 2018 Amazon Prime Day, some of the biggest deals included the Roomba 625 that sold for $249 down from $374 and the Eufy Robovac II which sold for $189 and has a retail price of $230. We also had deals in the other categories, and this is also what to expect this year
Roomba Prime Day Deals

iRobot has released several new models after last year's summer sale. For the upcoming sale, we expect to get the best Roomba deals mainly on the older models which have been overshadowed by Roomba i7+ and S9+ which feature the industry-leading self-emptying bin mechanism.
We know that Roomba 980 has been discontinued so this will be a great time to offload the stocks. Also, models like Roomba 960, 890 and 690 should offer discounts to clear the notion that Roombas are expensive, but indeed they are considering the two top models cost well over a thousand bucks.
Deebot Prime Day Deals

Chinese manufacturer ECOVACS has had quite a slow year and a dip in sales definitely because of the full force entry of Xiaomi's Roborock(here is Best Roborock Black Friday Deals), which is the best Chinese robot vacuum brand. Maybe the company is geared up for the release of a new model, but we don't expect it to be before the upcoming Amazon Prime Day sale.
But then, ECOVACS has a chance to redeem itself by offering discounts on their already cheap robot vacuums. The likes of Deebot N79s, which was once the best selling model on Amazon, is expected to make a comeback.
EUFY Prime Day Deals

EUFY is best known for its slim and sleek robot vacuums that offer excellent performance on bare floors, carpets, and pet hair.
There are several models in the EUFY family, and they are somewhat stagnant. Maybe it's is high time Anker dropped the prices down further to at least crunch some sales in the upcoming Amazon Prime Day sales.
If you have a budget of $200 and below, EUFY must have something for you. Among their most popular models include EUFY Robovac 11s, 30c, 15c, and 35c. Don't expect a significant discount for the entry-level models as they are already cheap, but you can score a deal from their high-end models.
Neato Prime Day Deals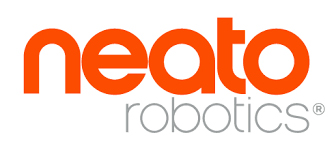 Neato's last release is the Botvac D7 Connected, and for quite some time now, the American robot vacuum brand has been on hibernation. But of course they have something in store, but we shouldn't expect any new model before Amazon Prime Day.
However, this is high time to offload the old stock in preparation for a next-gen Neato robot vacuum.
Also here, we expect to see the current models on discount. The D7, in particular, should have a great discount considering it is no longer at the helm as the Roborock S5 came to disrupt the order of the day, but a time like this last year, it was among the best robot vacuums in the market.
iLife Prime Day Deals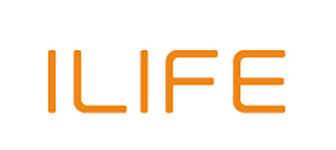 This is another Chinese brand that has remained quiet as far as the robot industry is concerned with no new model off late. But previously, they have put several models on the shelves at very affordable prices.
To end the dormancy, iLIFE is expected to feature huge discounts on the robot vacuums so if you are on a tight budget; there will be plenty of deals under $200. But make sure you go for the latest iLIFE models as the old ones lack most of the new features.
Shark Prime Day Deals

Whether you are looking for a robot vacuum, upright or stick, Shark has got you covered.
This is one of the most popular robot vacuum brands and faces stiff competition in all categories. Shark will definitely feature in the upcoming sale; the question is, what will be on offer? With Shark, you can save up to 30% in the upcoming sale.
Dyson Prime Day Deals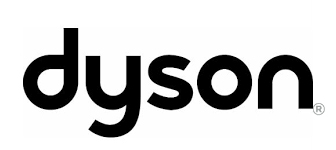 Dyson had so much potential when it released the Dyson 360 Eye, but the UK brand didn't make a breakthrough in the robot vacuum industry. However, it is a household name when it comes to the stick, canister, and upright vacuums.
While it is known as an expensive brand, the UK brand is never shy to bring down its prices. This time, we expect crazy discounts on the stick vacuums as there's a new model, the Dyson V11. Bringing down the prices of the V10 and V8 should be a smart idea to pave the way for the V11. Also, expect deals in the upright and canister categories.
Bissell Prime Day Deals
Hoover Prime Day Deals
During the Prime Day, Amazon will list all the offers and discounts available and when they will go live. You can browse the list and enjoy – every five minutes, new discounts. For each item that interests you, remember to scheme through the page where you can see reviews, and product details but most importantly, the regular price. You need to know if the discount is worth or not!
For us, we will have a team that will be monitoring all the deals, and we will keep you posted. Make sure to subscribe to our instant alerts of the latest deals and discounts.
Prime Day Home Automation Deals
How to make the most out of Prime Day?
There are over 100 million Amazon Prime subscribers. So, in as much as this is a premium service, there is a mad rush too just like Black Friday and Cyber Monday.
The first thing you want to do is to make a shopping list of the items you want to buy on Prime Day. The listed items should, of course, have priorities.
Important
I say this because most Prime members end up spending all their cash on some great and irresistible deals and forget about their priorities. More often, you get yourself buying what you don't need because it is cheap at the expense of what you don't have, only because you are not patient. That said, you also need to be patient and wait for the time the items on your wishlist go live.
Another resourceful tip is to be on the lookout. A good way is to subscribe to discount alerts or websites like this one that brings you the latest Prime Day deals and discounts. Also, make use of Alexa on your Smartphone App. Alexa knows all the products on Amazon, so you can rely on it to find out what the best deals are at the moment. I'm also sure Amazon will again have the exclusive offers it gave customers who used their mobile Apps on Prime day.
So, what exactly are you looking out for and where do you start your search? On Prime day, there will be offers, great deals, discounts and most importantly, flash sales.
If you'd ask me, flash sales is where the jackpots are hit. But then you have to be very fast in snapping the deal and most importantly, checking out and completing the order. If you never knew, an item that you have added in your cart is only your after you have checked out on time. If you don't, it could be bought by other Prime members and run out of stock before you notice. That reminds me of another instance that requires your patience. When an item is sold out, don't opt for the second option just yet, the stock may be replenished so check back in a while.