? Roborock S5 vs. Roomba i7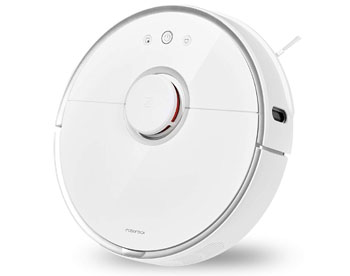 Roborock S5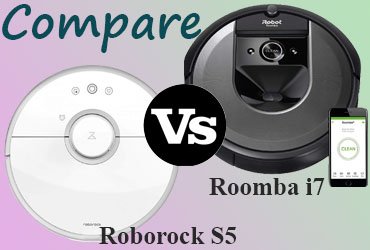 iRobot Roomba i7
Price History Chart
Price history Roborock S5

| Type | Price | When |
| --- | --- | --- |
| Current | 420$ | March 5, 2021 |
| Highest | 655$ | October 6, 2020 |
| Lowest | 307$ | January 20, 2021 |

Last price changes

| Date | Price |
| --- | --- |
| Mar 1, 2021 | 420$ |
| Feb 1, 2021 | 600$ |
| Jan 25, 2021 | 420$ |
Price history iRobot Roomba i7

| Type | Price | When |
| --- | --- | --- |
| Current | 0$ | |
| Highest | 0$ | |
| Lowest | 0$ | |

Last price changes

| Date | Price |
| --- | --- |
2018 was a fantastic year in the robot vacuums industry. iRobot released the first ever self-emptying robot vacuum. On the other hand, Roborock challenged Roombas dominance with the S5.

If you are looking for the best robot vacuum, the two should be on your wishlist. But which one is the best, or what are the differences? That's what we want to find out in this Roborock S5 vs. Roomba i7 comparison review.

For the record, the i7 and S5 are no longer the latest robot vacuums for the two brands. iRobot recently released the S9 while Roborock released the S6 sometime earlier this year.


Cleaning System

Cyclone 3D Cleaning System

Brushes

Side and rolling Self-adjustable brushes

Dual Multi Surface Rubber Brushes

Navigation

vSLAM navigation technology

Wifi Connected/App Control

Good choice

Cleaning System

Cyclone 3D Cleaning System

Brushes

Side and rolling Self-adjustable brushes

Wifi Connected/App Control

Best choice

Brushes

Dual Multi Surface Rubber Brushes

Navigation

vSLAM navigation technology

Wifi Connected/App Control

We will first look at the similarities and differences and finish with who each model suits. But before that, a few highlights of the two models.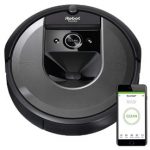 This was the highlight of last year Black Friday. The i series consists of two models; i7 (7150) and i7+(7550). The former is the base version and doesn't come with the CleanBase unit while the latter comes with the CleanBase unit, at a few more bucks.
One of the additions in the i7 is the Imprint Smart Mapping, which gives homeowners more control of their cleaning. CleanBase Technology is also worth mentioning as it is the first robot vacuum that guarantees fully robotic operation. You can forget about emptying the bin for an entire month.
But there are a few sacrifices with the i7. First, the runtime has been reduced to 75 minutes while the predecessors, the 980 offers two-hour runtime. The suction power is also reduced to around 1000Pa, meaning it's not the best for high pile and shag. The $950 price tag for the i7+ is also on the higher end though the i7 is a bargain at $650.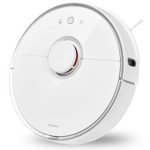 The S5 is Roborock's flagship model since it broke out from Xiaomi to establish itself as an independent brand. In the market, you will find it in several variants. We have the S50 (white), S55 (black), S51 (rose gold) and S52 (Inter Milan-themed).
The Roborock S50 is a 2-in-1 robot vacuum which vacuums and mops simultaneously. This is such a plus considering even the latest iRobot vacuum doesn't integrate a mopping function. Instead, it offers a separate robot mop. The S5 also has all the premium features you'd expect from a robot vacuum.
The Roborock S5 may, however, not be the best choice if you are longing for a fully robotic cleaner. You will still need to empty the bin frequently manually. Another thing, this is a Chinese brand, and not everyone is a fan of these cheap products from the East. But we can assure you, Roborock is a next-gen manufacturer so expect the best in class service and convenience.
Roborock S5 vs. Roomba i7 Similarities
Filtration – None of the two models has a true HEPA filtration. Though the approach might be different, they all have HEPA style filters.
Recharge & Resume – The two vacuums are advanced and intelligent models. They will recharge and resume cleaning automatically so you won't come back to a halfway cleaned house.
Smart connectivity – Roborock S5 and Roomba i7 integrate 2.4GHz WiFi, making them smart home ready. Connect it with your Smartphone, Alexa, or Google Home, among many other 3rd party integration platforms.
Zone Cleaning – For both vacuums, you can choose specific spots that you want to be cleaned by drawing or tapping the spot on the mobile app.
Roomba i7 vs. Roborock S50 Differences
Cleaning Orientation – Roomba i7 is a robot vacuum that sweeps and vacuums only. On the other hand, the Roborock S50, also known as Xiaomi Vacuum 2 will sweep, vacuum and mop simultaneously. Notably, it has a water tank for wet mopping.
Suction power – Even though the Roomba 980 delivered excellent suction up to 1670Pa, its successor the i7 disappointed with a paltry 1000Pa. The S5, on the other hand, is an industry leader with 2000Pa.
Brush System – iRobot uses the dual multisurface technology which combines two brushes; one for agitating dirt and the other for picking up dirt. There's also a side sweeping brush on one side. As for Roborock, there's also a side sweeping brush, but the primary brushroll is single.
Navigation Algorithm – Roborock and Roomba all have smart sensors for navigation. The Chinese model uses Smart LDS Technology, which is a SLAM (Simultaneous Localization and Mapping) based algorithm. On the other hand, Roomba has a VSLAM (Visual Simultaneous Localization and Mapping) based algorithm in iAdapt 3.0 navigation making it more accurate in high-traffic rooms. Nota ly, VSLAM combines sensors and a real-time camera.
Runtime – Roborock comes with a bigger battery that runs longer than iRobot's. Roomba i7 features a 1800mAh battery that runs for around 75 minutes while Roborock boasts an 1,800mAh battery that lasts up to 150 minutes cleaning up to 2691 ft2 / 250 m.
Bin System – Roborock comes with a 0.5L bin and a 0.14L water tank. As for iRobot, it's the best choice as it comes with self-emptying technology despite a small 0.3L bin.
Who Should Buy Roomba i7?
A lot of US consumers have a special place in their hearts for US brands, and that makes Roomba the best choice here.
Bust homeowners will also love this model as it features a self-emptying bin if you choose the i7+ variant. The cheaper i7 doesn't have the CleanBase but is compatible with iRobot CleanBase technology.
The i7 offers excellent pet hair pickup and works seamlessly in high-traffic rooms and large apartments courtesy of a VSLAM navigation algorithm.
Who Should Buy Roborock S5?
The S5 is for homeowners looking for a next-gen robot vacuum on a budget.
It is a robot vacuum with an integrated mop and costs lesser than what the i7+ goes for.
You also get the premium features Roomba has been boasting of including digital barriers making it better than iRobot's Virtual Walls.
If you have a hardwood floor and pets, the S5 should be a priority as it vacuums dirt gently, picks up pet hair, and mops the paw marks left behind by pets.
Frequently Asked Questions
Is Roborock better than Roomba?
Roborock S5 definitely outperforms Roomba i7 model. It is a 2-in-1 robot with both great 2000 Pa vacuuming and mopping. Here we also see mapping, WiFi connectivity, and up to 150 minutes of battery charge. In its turn, Roomba i7 has a bit lower 1700 Pa suction, no mopping, and twice shorter run time. However, the iRobot vacuum is superior to the S5 because it is compatible with the Auto Dirt Disposal Base for self-emptying.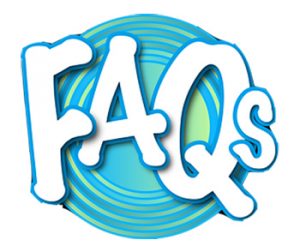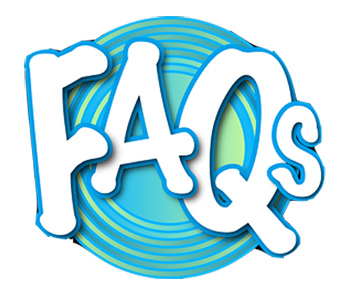 Does Roomba i7 and roborock s5 learn the floor plan?
Both vacs uses smart navigation systems based on mapping. So, they scan the rooms, build a map, save it, and plan further cleaning routes.
Why is Roomba i7 more expensive than Roborock S5?
Roomba i7/i7+ is a rather pricy model, but it offers a lot of innovative technologies, including a unique Automatic Dirt Disposal system for bin emptying. Roborosk S5 does not have such a system, so it`s more affordable even though it surpasses the iRobot rival in some respects.
Does Roborock s5 work with Alexa?
Roborock S5 robot vacuum cleaner is compatible with Alexa and Google voice assistants for remote voice control.
Does Roomba i7 kit include Auto Dirt Disposal Base?
Though Roomba i7 supports self-emptying function, it does not come with the Dirt Disposal Base. It should be purchased separately. On the contrary, Roomba i7+ model includes the base.