Bissell Pet Hair Eraser vs. Shark Pet-Perfect II
You will agree with me that the battle for the best handheld vacuum for pet hair is between Shark and Bissell. In this Bissell Pet Hair Eraser vs. Shark Pet-Perfect II comparison review, we want to find out which is the best choice for pet owners looking for a handheld vacuum that can double up as a car vacuum, and even boat vacuum.
The advantage of these two vacuums is the fact that they tag along with specialized tools for picking up pet hair on different surfaces. Also, the compact design ensures that you can easily maneuver around the tight spots where stick vacuums like Dyson V11 and Tineco can't reach.
Table could not be displayed. Above all, the Pet Hair Eraser 1782 and Shark Pet Perfect II SV780 won't take up much space in your car boot or glove compartment, making it a perfect car accessory. You can quickly vacuum the upholstery after taking your dog for a ride.
1. Ergonomics and Handling
Shark Pet Perfect II SV780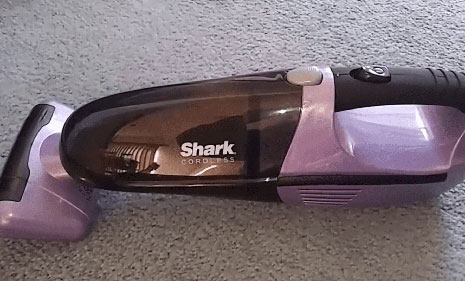 This vacuum is not different in any way. It's also a lightweight cordless vacuum weighing 4.3lbs on our kitchen scale, which is slightly heavier than Bissell, obviously because of the larger battery. It also features a comfortable, rubberized handle and feels more secure, despite the extra 0.55lbs.
2. Cleaning Performance
Bissell Pet Hair Eraser 1782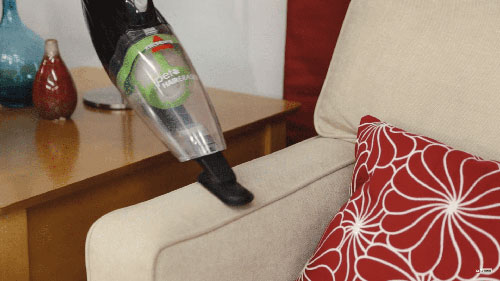 This model also offers an excellent cleaning performance, but it can't match Shark when it comes to suction power. But the motorized brushroll is supplied with enough suction for a deeper clean, and the operation noise is minimal. Bissell boasts a dual-action filtration system that incorporates washable filters and a larger 0.7L dust cup.
The Bissell Pet Hair Eraser Cordless Vacuum comes with a telescoping extension wand, motorized brush, crevice tool, upholstery tool, and documentation + one year warranty.
3. Autonomy
Bissell Pet Hair Eraser 1782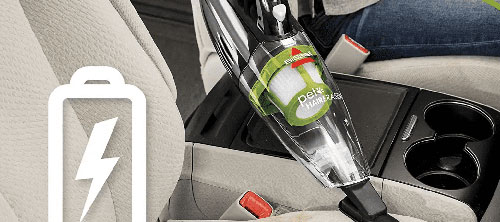 Bissell opted for a 14.4V NiMH rechargeable battery. While it can put up a cool 15 minutes just like Shark Pet Perfect II, the runtime decreases to 12 minutes within the first month of average use and a further 10 minutes within the first two months. That means you will require a replacement very soon. The advantage of this battery is that there is no intensive maintenance required. The recharge time is shorter, at 4 – 5 hours, and you can charge whenever you like.
4. Maintenance
Shark Pet Perfect II SV780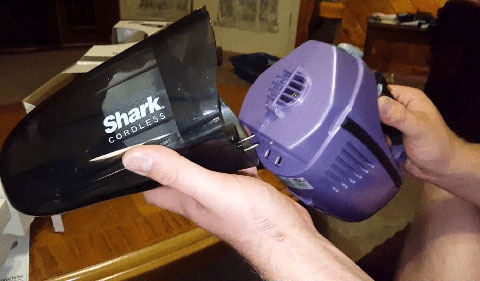 This vacuum is also easy to maintain. It features a transparent dust cup that is easily detachable when emptying the dirt. But then, it is quite fragile, so you have to be extra careful. The filters are washable just like Bissell's, but this is not a two-stage filtration vacuum, so you will need to clean the filters more often, probably after every cleaning session. The filter replacement time is two months, while the brush may need replacement after 6 months.
Is Shark better than Bissell?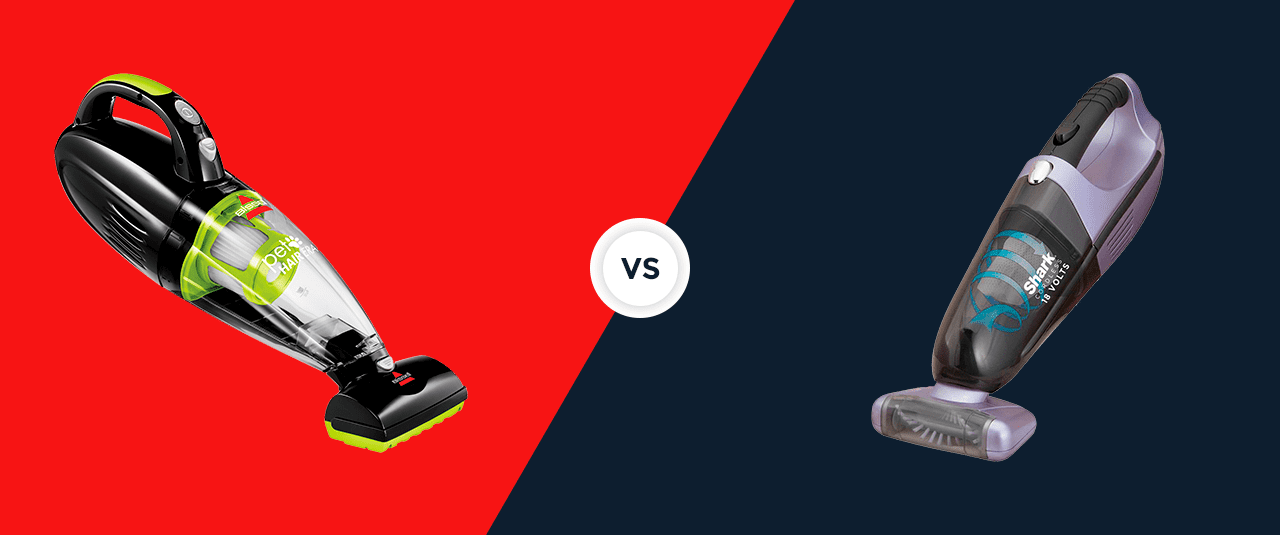 In this Bissell Pet Hair Eraser vs. Shark Pet-Perfect II debate, it's very hard to call a winner. Both models are from renowned vacuum brands and are priced almost the same though Bissell will set you back a few more bucks.
In terms of design, Bissell wins the battle as it is lighter. You will also like Bissell if you want a larger bin, the extension wand, shorter charging time, and the dual-action filtration system. Unfortunately, its suction power is not as powerful, and also, the battery has a short life expectancy.
On the other hand, Shark Pet Perfect II is the most potent among the two cordless vacuums. It also features an XL motorized brush, which makes pet hair pick up a buzz. Above all, the battery is more reliable even though the recharge time is conspicuously long.
But just like Bissell, there are a few things we didn't like about the Shark Pet Perfect. First, the battery requires intensive care, as is the norm with NiCad batteries. Another thing, the XL brush is designed for pet hair. While it may be wider, it gets tangled when dealing with the long dog hair.