Roborock vs. Deebot: Roborock S5 Max vs. Deebot 920 vs. 950
Which is the best robot vacuum brand from the Chinese frontier? Is it ECOVACS or Roborock?
That's what we want to find out in this Roborock vs. Deebot comparison review where we have compared the top models from each brand; Roborock S5 Max vs. Deebot 920 vs. Deebot 950.
But just before getting to the main details, here is a summary of the two brands, and highlights of the three models.
ECOVACS Deebot vs Roborock Brand Comparison
Before we start the model comparison, let us highlight the main peculiarities of their manufacturers.
ECOVACS and Roborock both belong to Chinese brands. Thus, users note pretty impressive cleaning results and affordable prices compared with many American and European brands. Besides, ECOVACS and Roborock are known for the support of 2-in-1 cleaning modes. It means you get literally two devices for dry vacuuming and mopping in one case. This is a rare technology among such price niche products.
ECOVACS is an older manufacturer that was established in 1998. Thus, it has a wider model range and is better known to customers. The brand likes innovations and frequently equips its products with smart functions.
Roborock is a subsidiary of the famous Xiaomi corporation that started its history in 2016. The young brand now includes a few models, so customers have less choice. However, Roborock pays special attention to pet hair and carpet cleaning. We love its filtration systems and tremendous suction.
ECOVACS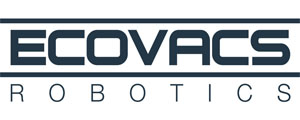 Established in 1998, ECOVACS is a Chinese robotic appliances brand known for its Deebot line of robot vacuums.
Other products in ECOVACS' portfolio include window cleaning robots dubbed WINBOT and air purifiers called ATMOBOT.
There's also the BENEBOT, a robotic shopping assistant, and the UNIBOT, which is a smart robot cleaner that integrates home monitoring and air purification functions.
Cleaning Modes
Auto, choose cleaning area, create cleaning area, cirtual boundary


There are so many Deebot vacuums, but in this review, our concern is on the high-end models, the Deebot 900 series. What are the similarities and differences between these vacuum cleaners?

The Deebot OZMO 920, 930, 950, and 960 are all 2-in-1 vacuum cleaners that can vacuum and mop simultaneously. They also share the same floating primary brush and a secondary brush for sweeping the paths and wall edges, as well as the deep corners. Another feature they share is the Smart Navi 3.0 navigation and floor mapping system, as well as the cleaning modes.

As for the differences, there are several as well.

First, the Deebot OZMO 930 has no vacuum power and water level adjustment, while all the others have this feature.
These vacuums also have varying bin capacities with the OZMO 930 boasting the largest, at 0.47L.
When it comes to battery performance, we see another difference where the OZMO 950 has the edge with a larger 5200mAh battery while the rest have a 3200mAh battery.
Make sure to read our comprehensive Deebot comparison review to learn more about these vacuums.
Roborock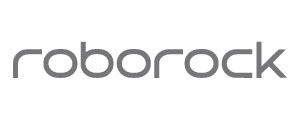 This is a pretty new brand that was initially under the Xiaomi umbrella. It's the same company behind the Xiaomi vacuum, but currently, it runs its affairs separately after breaking away from the Xiaomi conglomerate.
So far, Roborock is in the manufacture of smart robot vacuums, and just recently, the Chinese brand ventured into the handheld vacuums market with the new Roborock H6 cordless vacuum.
Cleaning System
Robotic Vacuum Cleaner with Mapping
Cyclone 3D Cleaning System
Cleaning Modes
Quiet, balanced, turbo, max
Carpet, Quiet, Mopping, Balanced, Turbo & Max
Quiet, balanced, turbo, max, mopping
Quiet, balanced, turbo, max, mopping
Brushes
An anti-tangle main brush
Side and rolling Self-adjustable brushes
Navigation
Smart LDS Navigation with 14 types of sensor
Wifi Connected/App Control


There are several vacuums under the Roborock brand as an independent company. We have the Roborock S4, S5, S6, S5 Max, and the newly released Roborock S6 Pure.

Below is a summary of the key similarities, as well as the differences.
First, all the Roborock vacuums have a round shape design, and feature two brush systems; the main brush for agitation and dirt pick up and a side brush for sweeping the robot vacuum's path.
The battery is also standard across all boards, a 5200mAh battery though the runtime is optimized on some models such that they offer longer runtime.
The filtration technology is also similar even though the bin capacity varies.
These are just among the similar features between the different Deebot vacuum models.
Attention
When it comes to the differences, there are a couple. First, the Roborock S4 is a dedicated robot vacuum, while the rest of the models are 2-in-1 vacuum cleaners with vacuuming and mopping functions. The bin capacity and water tank capacity in the 2-in-1 cleaners also varies with the new Roborock S5 Max having the largest water tank, at 0.29L. Other differences come in selective room cleaning, adaptive route algorithm, available colors, and of course, operation noise.
Check out our detailed Roborock comparison review to learn more.
Roborock S5 Max vs. Deebot 950 vs. 960
Brushes

Primary brushroll & 1 side brash

Floating brush 2.0 & 2 sweeping brushes

Floating brush 2.0 & 2 sweeping brushes

Good Choice

Brushes

Primary brushroll & 1 side brash

Great Choice

Brushes

Floating brush 2.0 & 2 sweeping brushes

New Model

Brushes

Floating brush 2.0 & 2 sweeping brushes

Having learned a few things about the various Deebot OZMO and Rioborock vacuums, it's time to put the top models in a head-on comparison.
Design and Aesthetics
When buying a robot vacuum cleaner, always go for models with a low profile design. It is also important to differentiate the models from their physical appearance.
To start this Roborock vs Deebot face to face comparison review, let's find out the individual characteristics of the three robot vacuums in today's discussion.
Deebot 950 and 960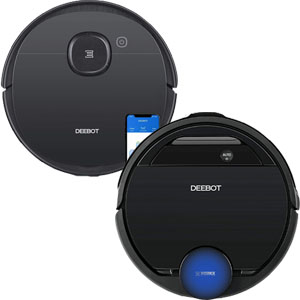 When it comes to the Deebot 950 and 960, they are available in black, but there's a slight difference with the interface.
The Deebot 950 has a turret at the top while the 960 has a blue-colored turret at the lower side.
The dimensions and weight also vary. The OZMO 950 stands at 3.7-inches and has a 13.7-inch diameter while the 960 stands at 4-inches high and has a 13.9-inch diameter. Regarding weight, the 950 is 6.7lbs, while the 960 is slightly heavier at 7.06lbs.
Cleaning Performance
This is the most important consideration when choosing a vacuum cleaner. Under cleaning performance, there are several aspects to consider, and this largely depends on your cleaning needs.
We are going to analyze the cleaning orientation, suction power, cleaning head, mopping function, and filtration. We will also be sharing our exclusive cleaning test results.
Sho, which is the best choice between Roborock vs. Deebot as far as cleaning performance is concerned?
1. Orientation
Roborock S5 Max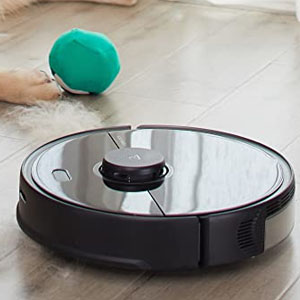 The Roborock S5 Max, on the other hand, is also a 2-in-1 cleaner that vacuums and mops simultaneously.
It tags along with an advanced mopping system that uses a brand-new ultra-precise peristaltic pump, ensuring efficient water usage to cover a larger floor area.
This model features the largest water tank, with a 0.29L capacity compared to the S5 and S6, which have a 0.14L water tank. Interestingly, water flow can be easily controlled on the unit itself or the mobile app giving users more flexibility.
Another awesome feature is the virtual no-mop zones and barriers, which, just like Carpet ID in Deebots, ensures that carpets are not mopped, a problem the previous models had.
2. Suction power
Deebot 950 and 960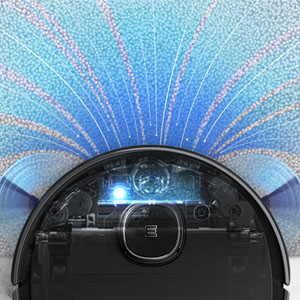 As for Deebot 950 and 960, ECOVACS is not known for high-performance motors, but at least in these two models, suction has been improved to 1500Pa when in high power settings.
The motors here also feature adjustable speeds, three to be precise.

In normal mode, these vacuums deliver 600Pa, while in Max, the yield is around 1200Pa.
The high power mode is called Max Plus, and here, you get 1500Pa.
Also worth noting is the pressure-retention system, which enhances efficiency and carpet ID that detects carpets and switches to high power mode.
3. Cleaning Head
Roborock S5 Max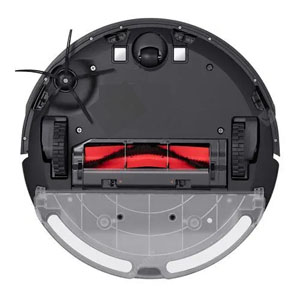 On the other hand, Roborock S5 Max comes with a self-adjusting cleaning head to ensure proper surface contact, and also, to seal the area, thus preventing suction loss.
Under the hood, it packs the same primary brushroll that we have in the previous models. This is a bristle/rubber brushroll with anti-tangle technology.
So you can easily vacuum all kinds of dirt and stubborn stains, as well as the long dog hairs without worrying about jamming. While Deebots have two side brushes, this one has only one, but it still gets the job done, sweeping the wall edges and corners.
4. Filtration
Deebot 950 and 960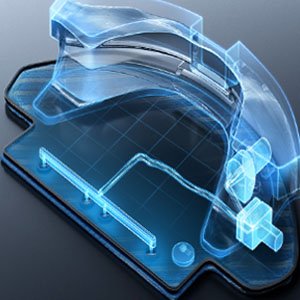 On the other hand, Deebot 950 and 960 also come with HEPA-style filters, so if you have allergies, the two are still not the best choice. But their performance is above average in that they will capture most of the allergens like pollen and dust mites.
The filters here are also washable. While the filtration is standard for the two vacuums, there is a slight difference in the bin capacity. Deebot OZMO 950 has a 0.43L bin, while the 960 has a 0.45L bin.
5. Cleaning Tests
Nevertheless, with all these characteristics, the choice between Roborock vs Deebot is still complicated. To give our readers a glimpse of how these vacuums perform in a real household setting, we put them under stringent tests on hard floors, and carpets as well. Some of the dirt we threw on their way include flour sugar, rice, kitty litter, short and long pet hair, cereals, and sand pebbles. Below are illustrations of how they performed.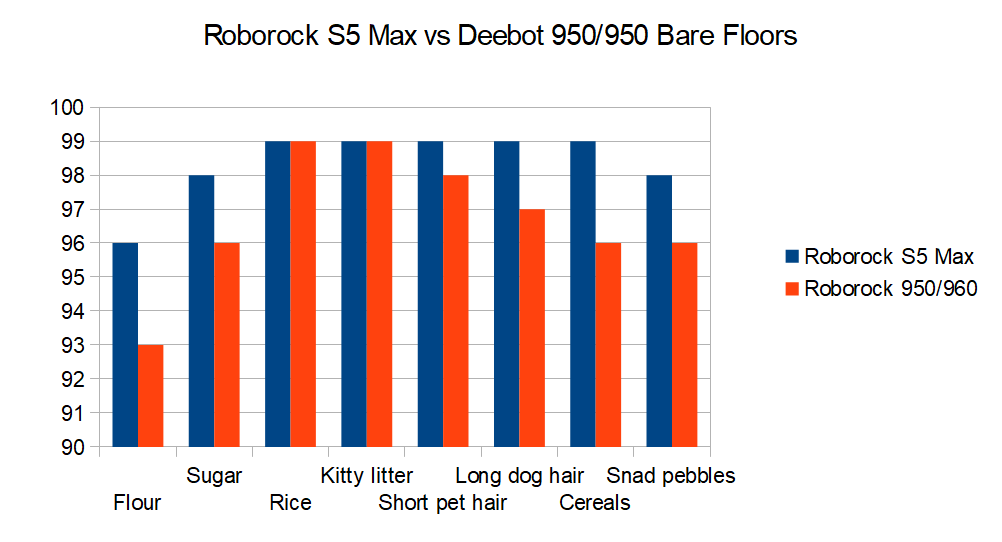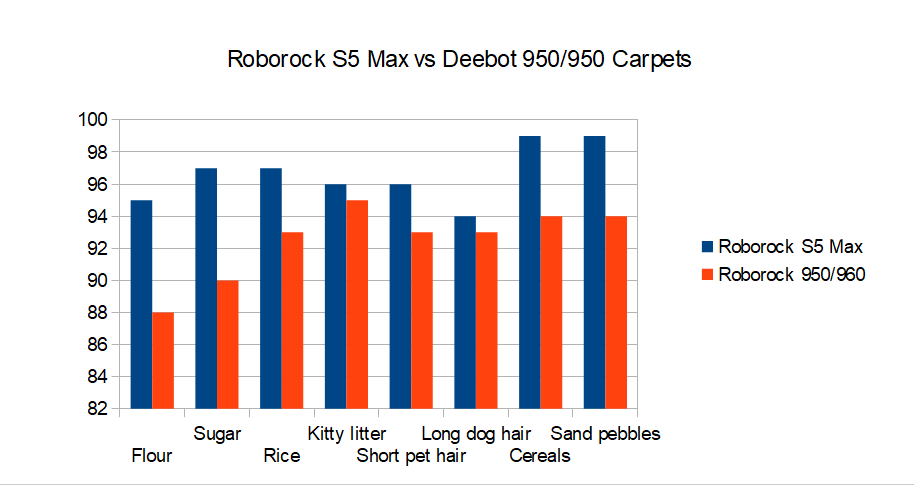 Autonomy
Robot vacuums rely on inbuilt batteries, and the capacity of these batteries determines the area the robot can clean.
Important
In this section, we want to find out which brand has the best battery and also convenience in terms of power management. This is a critical area in this Roborock vs. Deebot comparison review as the differences are profound.
We are going to look at several aspects, including battery technology, capacity, runtime, recharge, and resume capabilities, among others.
1. Capacity and Runtime
Deebot 950 and 960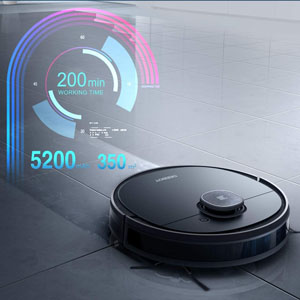 On the other hand, Deebot 950 and 960 have been designed with quite different batteries.
The Deebot 950 has a 5200mAh battery that has been optimized to offer 200 minutes runtime in low power setting and around 120 minutes in high power setting.
As for the Deebot 960, we have the smaller 3200mAh battery used in theOZMO 920, and 930. It offers a 90-110 minutes runtime in low power mode and 75 minutes in high power setting.
2. Power Management
When it comes to power management, the Deebot 960, 950, and Roborock S5 Max are quite similar in that they will both recharge and resume cleaning automatically.
But then Roborock has a slight edge over the Deebot models because of the Top-Up Charging function. This is a function that enables the robot vacuum to calculate the amount of charge required to complete the task at hand instead of waiting for the entire 240 minutes recharge time.
For Deebot 950 and 960, the robots will have to charge fully, for the entire 300 minutes and 240 minutes, respectively.
Navigation and Mapping
Which brand has the best navigation system? How do Roborock and Deebot map the floor of your house? Which model is best for cleaning homes with multi rooms? What are the containment methods? Find about all these in this segment.
Roborock S5 Max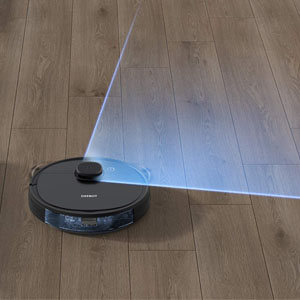 On the other hand, Roborock employs the same SLAM algorithm, but this time, it is dubbed LDS technology. This system relies on obstacle detection sensors, as well as drop detection sensors for safety when navigation around your house.
Among the highlights of this vacuum is the new 32-bit quad-core processor that gives it a higher level of intelligence when it comes to your home's layout, specifically floor mapping.
It can accurately produce the map of your home, thus ensuring entire level coverage, and together with the Adaptive Route Algorithm, it guarantees efficient cleaning.
Other features include Zone Cleaning for cleaning specific spots, digital barriers for containment, and Selective Room Cleaning.
Smart Features
With the proliferation of smart home technology, you definitely want a robot vacuum that can sync with other smart home devices, and offer smartphone operation.
Deebot 950/960 and Roborock S5 Max are both smart robot vacuums with smart connectivity. However, usability and features vary slightly. Here is a comparison of the three vacuum cleaners.
Deebot 950 and 960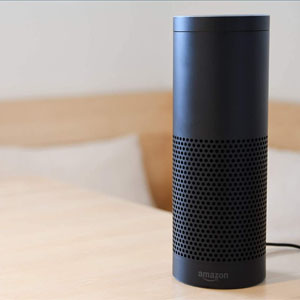 The Deebot 950 and 960 are no different as they all feature mobile app operation and Alexa compatibility courtesy of 2.4GHz WiFi.
The vacuums also have virtual boundaries which users can define straight from the app.
There's also a custom mode that designates areas that require utmost attention, while the area mode intelligently divides your home into units so that users can control where they want the robot vacuum to clean, and where to skip.
One of the unique features of this vacuums is the voice reporting function, which makes usability easier.
Roborock vs. Deebot
There you have it folks, a Roborock vs. Deebot comparison review. As you have seen, both Chinese brands have really excelled when it comes to cleaning performance as well as convenience. But which is the best choice between Roborock S5 Max vs. Deebot 950 vs. 960?
Roborock S5 Max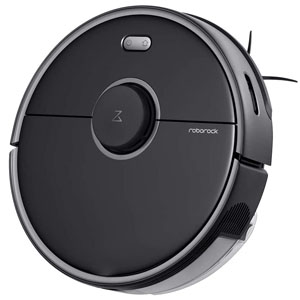 From our analysis, Roborock S5 Max is the best choice for several reasons.
First, it boasts excellent suction power, up to 2000Pa. This is something none of the Deebots can match. So, while Deebots are great for mopping, Roborock is the best for vacuuming carpets.
Second is regarding the autonomy where Roborock carries the day not because it has a longer runtime than the Deebot 950, but it boasts a quick charge function that ensures the vacuum completes the task at hand on time.
While Deebots will go to recharge for the entire 3 or so hours, this one can draw just enough charge to complete the job instead of waiting for the entire time.
Frequently Asked Questions
Which Roborock robot vacuum cleaner has the most durable battery?
At the moment, Roborock S6 features the longest run time among the Roborock cleaners. The model works up to 180 minutes. Besides, this is one of the most significant battery life among all robot vacuums.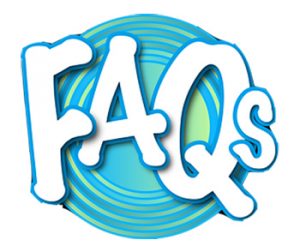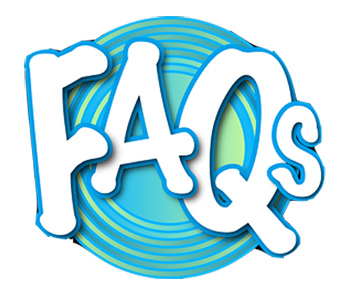 Roborock S5 Max vs Deebot Ozmo 950: which robot is the most powerful?
Roborock S5 has an excellent suction power up to 2000 Pa. Deebot Ozmo 950 offers 1500 Pa suction in Max mode. Consequently, Roborock model is a more powerful vacuum that copes even with thick carpets.
Do Roborock and Deebot robot cleaners use virtual walls?
Do Roborock and Deebot robot cleaners use virtual walls?
Can Deebot Ozmo 960 perform simultaneous vacuuming and mopping?
Ozmo 960 model represents two cleaning devices in one body, i.e., a vacuum and a mop. Besides, this cleaner can perform two actions simultaneously. Its smart sensors determine the floor type and choose the most appropriate means of cleaning. Hard floors are mopped, while on carpets, it boosts suction.