The Neato Botvac D80 Robotic Vacuum Cleaner Review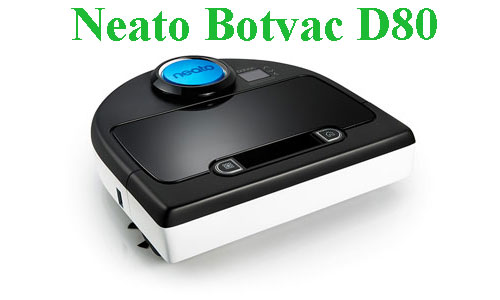 The Botvac D80 is a compact, sleek and high-performance robotic vacuum cleaner that has been built for a stress-free life with pets. This vac boasts of a compact D-Shape design with Corner Clever technology that allows it to maneuver swiftly even in tight corners. Regarding performance, it is one of the best vacuum cleaners, especially for pet owners.
It comes with a high-performance filter, new brush design, powerful suction power and Neato's Patented LaserSmart mapping and navigation technology. Here is an in-depth review of my one month experience with the Neato Botvac D80 Robotic Vacuum Cleaner.
Features
D-Shape design with CornerClever Technology
12.7 x 13.2 x 3.9 inches
Weighs 9 lbs
Intuitive LCD
QNX Neutrino operating system
Advanced SpinFlow Power Clean System
Side-spinning brush
Spiral blade brush
Combo brush
Patented LaserSmart technology
0.7-liter dirt bin
Schedule cleaning
Auto-recharge and resume
Magnetic boundary marking
Powerful NiMh battery
Pros
LCD Touchscreen The LCD is a plus for the Neato D80 Vac. Like earlier said, it is among the few vacs that have this feature. You can easily operate your cleaner on this panel.
Low-Noise Operation Another thing I like about the Botvac D80 is because it has minimal disturbance when working.
Large Dirt Bin With the D80, you will need to be emptying it less frequently courtesy of the large 0.7-liter dirt bin.
Ideal for Pet Hair This vacuum cleaner is not just your ordinary cleaner. It can serve as a general house vacuum cleaner as well as an effective pet hair cleaner for pet owners.
Cleans in the Dark With this vac, you can program it to start cleaning at night when there is little movement in the house.
Simple Maintenance I think the Botvac D80 is cheap to maintain compared to other vacs. Neato recommends changing the filters at least once or twice yearly.
Extra Filter Neato gives an extra high-performance filter with this unit. For this reason, you won't have to spend during your first filter replacement.
Boundary Marking This feature allows you to restrict the Botvac D80 from accessing specific areas.
Ready Support Another reason I would recommend the Botvac D80 is that of Neato's ready and dedicated customer support.
Cons
NiMH Battery This battery technology is outdated and fades faster than the popular lithium-ion batteries.
No Wi-Fi Considering its high price tag, I think the D80 should have had Wi-Fi connectivity.
Filters are not real HEPA I am experienced in the field of vacuum cleaners and I was disappointed to learn that even though the D80's filters are labeled as HEPA, they are not. HEPA filters are used in Roombas.
Remote Another thing I didn't like about the D80 is that it lacks a remote for user convenience.
What's in the Box
Robot cleaner
Filter
Combo Brush
Side Brush
Charge Base
Power Cord
Spiral Blade Brush
1 Extra Filter
Cleaning Tool
Boundary Markers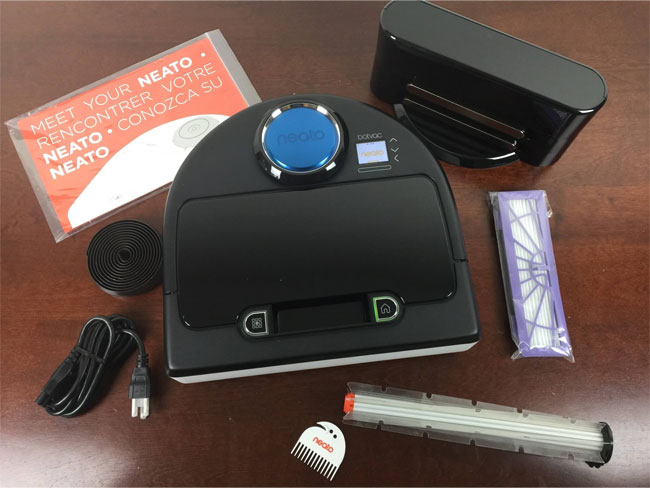 Technologies Neato Botvac D80
D-Shape Design with CornerClever Technology
The Botvac D80 has been crafted in a low profile design.measures 12.7 x 13.2 x 3.9 inches and weighs only 9 pounds. Besides, it sports a sleek D-Shape design with CornerClever technology. This design and technology help the D80 in maneuverability. It can reach and clean very deep and tricky corners unlike most vacuum cleaners out there.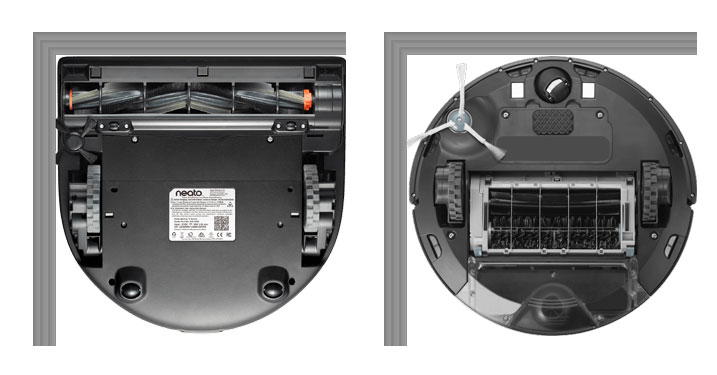 Advanced SpinFlow Power Clean System
The D80 uses the magical Advanced SpinFlow Power Clean System that incorporates several top notch technologies. This cleaning technology guarantees pick up of more and smaller dirt including pet hair and even allergens.
First, this vacuum cleaner has a side-spinning brush that ensures no dirt pushed away by the cleaners movement is left. The spiral blade brush, on the other hand, is ideal for cleaning a range of surfaces while the combo brush picks up pet hair and ensures low-noise operation. This cleaner has also been engineered with a large high-performance filter that captures dirt ranging from large debris to extra fine dust particles, pet dander, and allergens.
Patented LaserSmart Technology for Efficiency
One thing I like about the D80 is the navigation technology used. This cleaner does not get stuck often like other vacuum cleaners I've used in the past. It has been built with Neato's QNX Neutrino operating system that blends with the LaserSmart Technology that blends laser scanning, room mapping, and real-time obstacle detection.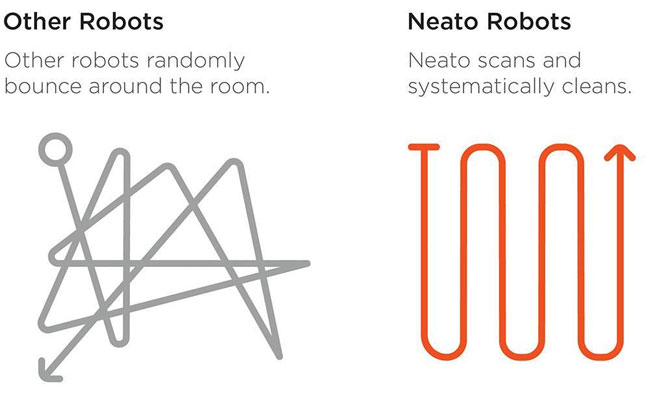 It then navigates around using the mapped data to determine the easiest path to use. This ensures fast cleaning and most importantly, efficiency in terms of battery use. Above all, it ensures the cleaner cleans methodically as opposed to random cleaning which often leaves some parts untouched.
Auto-Recharge and Resume Capabilities
The Botvac D80, just like many other new vacuum cleaners has auto-recharge and resume functions. Whenever the battery levels go down, when working, the D80 automatically locates the integrated charging base for recharging. Once the battery is full, it will resume cleaning by itself. This makes it a very friendly and convenient robotic cleaner especially if you are the busy type like me.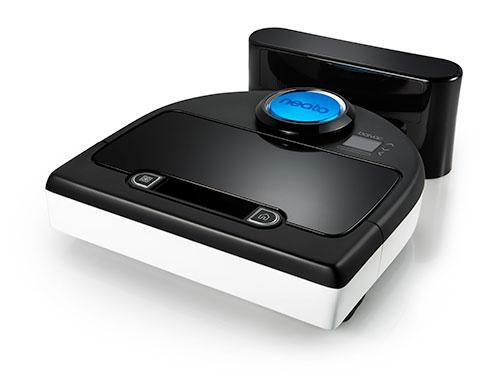 Large Bagless Dirt Bin for Minimal Emptying
There is nothing boring like having to empty the bin every now and then. The D80 has a large 0.7 Liter dirt bin that holds more dirt than what we have in most normal vacuum cleaners. I would empty the Botvac D80 lesser times unlike in other previous vacs that I had used bearing in mind it is the same cleaning areas with fairly the same cleaning needs. Regarding the emptying process, I find it very simple and straightforward. You simply lift the bin from the robot, trash the contents and return it back in the cleaner.
Regarding the emptying process, I find it very simple and straightforward. You simply lift the bin from the robot, trash the contents and return it back in the cleaner.
Intuitive LCD for Easy Control
The Botvac D80 is among the few vacuum cleaners with LCD screens. This particular cleaner has a wide LCD that gives users the option to operate and make changes to the cleaner's settings. Remember, this LCD is touchscreen enabled so whether you want to preset cleaning schedules or set the cleaning mode, you can do it with a lot of ease.
Powerful NiMh Batterya
This cleaner is powered by a rechargeable nickel metal hydride battery. This battery packs the same power and performance like lithium-ion batteries. On a full charge, it can run the cleaner for one to one and a half hours.The only thing I dislike is that metal nickel hydride batteries have lesser recharge times. This means that the battery fades faster than Li-ion batteries. However, it has a 6 months warranty.
Scheduled Cleaning
The Neato D80 is a real robot that you can rely on. You don't need to be around always for it to work. You can simply use the Scheduled Cleaning feature that lets you preset your preferred cleaning times. Once the set times reach, the Vac leaves the docking base and starts cleaning immediately. It will go back to dock once it cleans the house. You can program it for seven days.
Boundary Marking
If you are worried about certain areas in your house where you don't want cleaners to reach, then this is your vac. It comes with boundary technology, a feature that allows you to restrict the cleaner from reaching. It uses magnetic boundary markers to mark out these areas.
Easy Maintenance
It is imperative that you ensure your vacuum cleaner is always in great shape. For the D80, maintenance is very easy. First, you need to clean the motorized brush, side brush, dirt bin, and sensors regularly. There is a cleaning brush provided for this. Regarding bin emptying, the D80 comes with sensors that will notify you when the bin is full. To ensure the sensors are accurate and reliable, wipe the sensors gently, preferably with a microfiber cloth.
Competition
The Botvac D80 faces stiff competition in the market. Many other brands are coming up with better vacuum cleaners. To stay afloat, Neato had to respond quickly with the Botvac D85 which is an improved version of the D80.
One of Neato D80's major competitors is the iLIFE V5s Pro. This vacuum cleaner has better performance that matches the D80. The price is very affordable compared to the Neato D80. However, it lacks convenience features like LCD which ultimately make the Botvac D80 better.
Some real competition though comes with the likes of the Roomba. One vac that beats the D80 is the Roomba 890 that has an efficient cleaning system. The 890 is equally good for pet hair just like the D80. The 890, however, beats the D80 in terms of control. The Roomba 890 is Wi-Fi connected and has voice-activated control. Moreover, its cleaning system is more effective.
Frequently Asked Questions
Can Neato Botvac D80 trap pet allergens and hair?
Neato D80 is a perfect cleaning assistant for pet owners. Firstly, its brushes collect most hair. And secondly, HEPA filtration that keeps 0.3 microns particles provides fresh and safe air.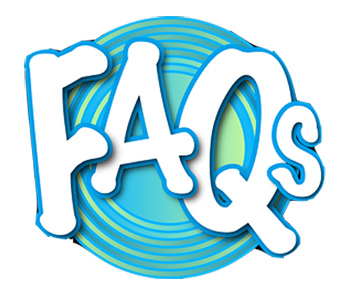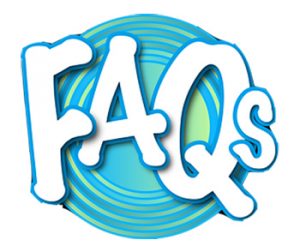 Will Neato Botvac D80 continue cleaning from the place it stopped?
This model uses Recharge & Resume function. It allows robot to automatically return to the dock station and continue cleaning after recharging. Besides, your vac will start cleaning right from the place where it was interrupted.
What is the difference between Neato Botvac D80 and Neato Botvac D85?
Both vacuums are identical except for filtration systems. The D80 model uses one HEPA filter, while the D85 has three filters.
Does Neato Botvac D80 climb carpets and thresholds?
This robot has big wheels, which help it overcome elevations up to 0.7". So, it climbs carpets and small thresholds without any problem.
Verdict
Having used the Neato Botvac D80 I can recommend it to anyone looking for a reliable, effective and easy-to-use robotic vacuum cleaner. Even though it has a few limitations, for example, lack of a remote and Wi-Fi, it is still a great purchase, especially for pet owners. With the D80, you can enjoy a clean house free from dirt, pet hair and allergens. In conclusion, the Neato Botvac D80 is still a great robotic vacuum cleaner that should be on your wish list!