Robot Mop Wars: Robot Braava Jet M6 vs. 380t vs. 240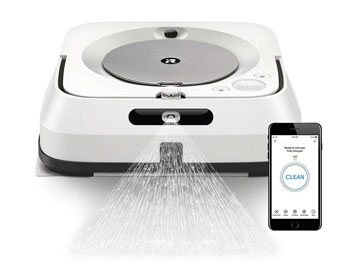 Braava jet m6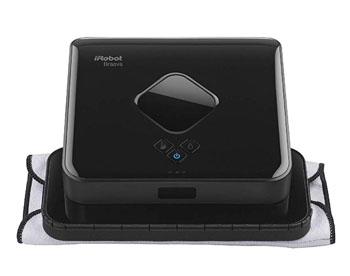 Braava 380t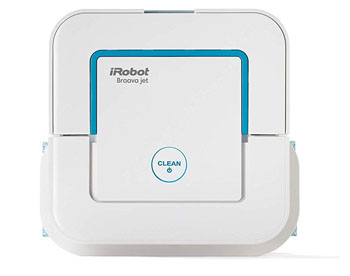 Braava jet 240
Price History Chart
Price history Braava jet m6

| Type | Price | When |
| --- | --- | --- |
| Current | 400$ | April 16, 2021 |
| Highest | 700$ | July 5, 2020 |
| Lowest | 299$ | June 19, 2020 |

Last price changes

| Date | Price |
| --- | --- |
| Apr 15, 2021 | 400$ |
| Apr 14, 2021 | 399$ |
| Feb 28, 2021 | 400$ |
Price history Braava 380t

| Type | Price | When |
| --- | --- | --- |
| Current | 240$ | April 16, 2021 |
| Highest | 269$ | April 9, 2019 |
| Lowest | 110$ | June 16, 2020 |

Last price changes

| Date | Price |
| --- | --- |
| Apr 16, 2021 | 240$ |
| Apr 15, 2021 | 240$ |
| Mar 27, 2021 | 254$ |
Price history Braava jet 240

| Type | Price | When |
| --- | --- | --- |
| Current | 179$ | April 16, 2021 |
| Highest | 226$ | December 16, 2018 |
| Lowest | 83$ | June 18, 2020 |

Last price changes

| Date | Price |
| --- | --- |
| Apr 14, 2021 | 179$ |
| Apr 13, 2021 | 176$ |
| Apr 7, 2021 | 179$ |
Which is the best iRobot mop in the Braava Jet M6 vs. 380t vs. 240 iRobot robot mop battle? That's what we are about to find in this review.

It's quite a sad affair that iRobot, the California-based robot vacuum brand has resisted the pressure from its peers to integrate a mopping function in their Roombas. If you are planning to get a robot mop, the question will be, do you get the expensive, but latest Braava M6 or the cheaper Braava 240 and 380t?


Cleaning Method

Precision Jet Spray & Vibrating Cleaning Head

Robot Mop with Precision Jet Spray

Cleaning Modes

3 (Wet Mop, Damp Sweep, Dry Sweep)

Cleaning Behavior

Automatically chosen by pad

Manually choose MOP or SWEEP

Navigation

iAdapt® 2.0 with Navigation Cube

Nice choice

Cleaning Method

Precision Jet Spray & Vibrating Cleaning Head

Cleaning Modes

3 (Wet Mop, Damp Sweep, Dry Sweep)

Cleaning Behavior

Automatically chosen by pad

Good choice

Cleaning Behavior

Manually choose MOP or SWEEP

Navigation

iAdapt® 2.0 with Navigation Cube

Best choice

Cleaning Method

Robot Mop with Precision Jet Spray

In this article, we want to find out what features the three models have, what sets them apart and who each robot mop suits. But before that, here is a summary of the three models.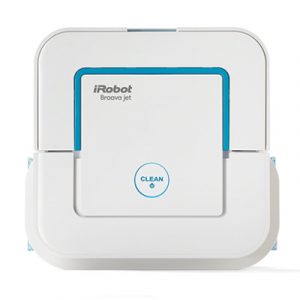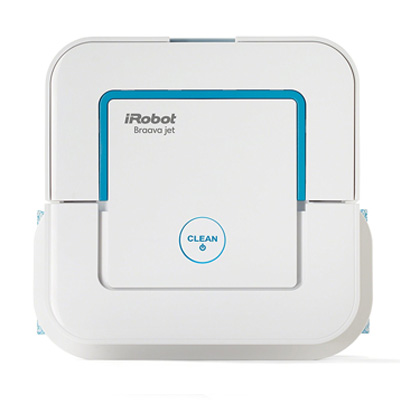 The Braava 240 is the earliest model from iRobot and is quite a basic one.
It is designed for cleaning small apartments, and as you can see, its footprint is smaller.
It includes a 0.15L water tank and a precision jet spray to loosen stuck-on dirt and grime.
With three cleaning modes, you can finally tackle a range of messes; from the greasy kitchen stains to the paw marks left by pets.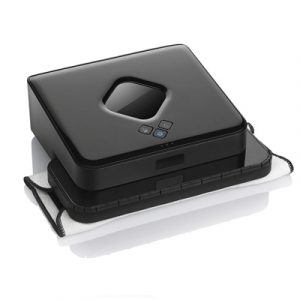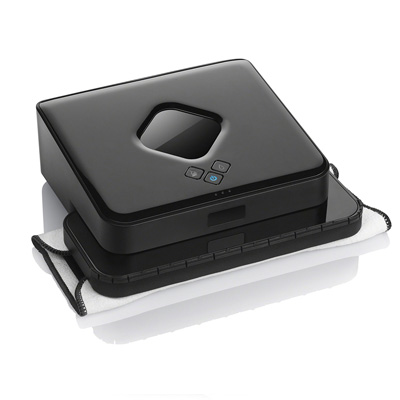 On the other hand, the Braava 380t is a bit larger and suits large apartments with high traffic.
The NorthStar navigation cube enhances localization, but still, there is a lot to be desired in terms of accuracy.
This model features a 0.12L water tank but lacks the precision jet spray function.
It comes with two cleaning modes and still handles the stains and grime efficiently.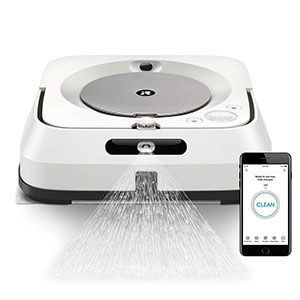 The Braava M6 is the next-gen robot vacuum and the best there is in the market.
It boasts excellent cleaning performance and offers homeowners more control over their robot cleaner.
The M6 comes with Wi-Fi for Smartphone app operation.
It also features a VSLAM navigation system and Imprint Smart Mapping.
This model also has the recharge/resume function so it can handle large apartments.
Braava 240 vs. 380t vs. M6 Similarities and Differences
Now that we know a few things about the three models, it's time we look at the similarities and differences. Here, we will base on the important aspects we consider when buying robot mops.
1. Design and aesthetics
While Roombas are all identical, the Braavas are not. The 240, 380t and M6 come in different designs you can't confuse one model for the other. So, how do they compare?
The Braava 240 comes in a minimalistic design measuring 6.7 × 7 × 3.3-inches and weighs just 2.7lbs. It has been finished in white, with blue accents. On the interface, there is one large CLEAN button.
Braava 380t has a larger footprint measuring 9.6 × 8.5 × 3.1-inches and weighing 4lbs. Unlike the 240, this one is finished in all-black. This time, there are three small control buttons and an LED panel.
Last is the new Braava Jet M6 (6110) which measures 10 x 10.6 x 3.5-inches and weighs 4.8lbs. As for aesthetics, it also sports a white and silver finish. The buttons are on the bottom left – one large CLEAN button and two others.
2. Cleaning performance
Of course, the primary reason you are buying a robot mop is to clean. That said, cleaning performance is the most crucial consideration. The three Braava robot mops have similarities and differences.
Braava 240 has been designed for small apartments and will offer three cleaning modes; sweep, damp mop and wet mop. Toggling between these three modes is automatic, depending on the microfiber cloth attached.
The 0.15L water tank holds enough water to handle an average apartment. The cleaning head vibrates as it moves while the precision jet spray dispenses the solution efficiently.
As for the Braava 380t, you can rely on it to clean the large apartments and expansive floors. Unlike the 240, it comes with two cleaning modes; sweep and wet mop. Here, you have to manually toggle between the two modes using the buttons on the robot. There is neither vibrating cleaning head here nor the precision jet spray. The tank is also smaller at 0.12L.
The new M6 is built for large apartments with high traffic and multiple rooms. It offers the same cleaning modes as the Braava 380t – sweep and mop and automatically adjusts from one mode to the other depending on the cloth attached. The water tank is almost the same size as the 240, and still, it features precision jet spray for efficient water usage.
3. Navigation
Roombas are known for the best navigation and floor mapping systems, but the performance varies from one model to the other. This is the same case when it comes to the Braava robot mops. The battle here is between the Braava 240 and 380t vs. Braava Jet M6.
The 240 comes with iAdapt navigation, the original version. This is an algorithm that relies on sensor data only for localization. It may not be the best for high traffic rooms and also expansive apartments. This is because of a few glitches that couple it but rest assured that it won't fall on the stairs.
The 380t should be your priority here as it comes with iAdapt 2.0 VLSAM navigation which includes the Northstar Navigation Cube. This is a standalone device which acts as a reference point and thus enhances the accuracy of localization.
As for the new Braava Jet M6, we have new navigation, iRobot's latest iAdapt 3.0 Navigation with Imprint Smart Mapping. This is a VSLAM algorithm, which uses sensors and a camera for localization. On top of that, Imprint Smart Mapping makes the M6 intelligent. It learns and adapts to your house plan. Now, you can mop specific places instead of the entire house.
4. Coverage
What floor area can each of the three robot mops cover?
While the navigation system can impact on coverage, the runtime is what determines what floor area a robot can handle. Let's compare the battery, runtime, and power management options of Braava mops.
Braava 240 lasts for around 180 minutes and will recharge automatically. However, you need to prompt it to go back to work manually. This robot mop can cover 200 ft2 when dry sweeping and 150 ft2 mopping coverage.
On the other hand, the Braava 380t can run for 220 minutes when in dry sweeping and 150 minutes in wet mode. This translates to 1,000 ft2 dusting coverage and 350 ft2 mopping coverage.
Lastly, the Braava M6 comes with a powerful battery that should last it for around 150 minutes. Unlike the other two, this one will recharge and resume cleaning automatically. Like said before, the M6 can handle large apartments and multi rooms as well. It can complete up to 350 ft2 when in wet mode and up to 1000 ft2 in dry sweeping mode.
5. Convenience
Robot cleaners are meant for convenience, but the degree varies from one model to the other. The M6 is better here courtesy of several extras.
Braava 240 and 380t do not offer much here. The two can work pretty well, independently but will require human intervention from time to time.
The Braava M6 is not any different in terms of manual operation. But at least it comes with Wi-Fi for remote operation. It can also sync with the i7 or S9 so that when the Roomba vacuums, it mops.
Who Should Buy Braava 240?
This is the cheapest model amongst the three so if you are on a budget, it is a perfect choice.
Buy the Braava 240 if you have a small apartment only. It will really take long to complete a large apartment.
This model also offers better cleaning customization as it features three cleaning modes compared to the two in the 380t.
Who Should Buy Braava 380t?
While the 240 is an affordable option, it doesn't suit large apartments, but the Braava 380t does. It doesn't strain your pocket and goes a long way in maintaining your floor's cleanliness.
It can also suit high traffic apartments courtesy of NorthStar Cube which acts as a reference point for better localization.
Who Should Buy Braava M6?
This is the top of the range model designed for large apartments, with high-traffic and many rooms.
The iAdapt 3.0 Navigation with Imprint Smart Mapping gives you more control.
This is also a Smart home ready robot mop and will sync with the new Roomba S9 for simultaneous vacuuming and mopping. So, if you have the S9, this will be a superb addition.
verdict

There you have it folks; the Braava 240 vs. 380t vs. M6 comparison review.
Indeed, the new M6 is the best choice as it can sync with the Roomba i7 and S9 so your house can be vacuumed and mopped simultaneously. Above all, it is smart and intelligent and will resume cleaning after recharging automatically.
Frequently Asked Questions
Can my robot mop learn my house?
Among these three mops, only Braava Jet M6 is innovative enough to use Imprint Smart Mapping. The robot will learn your house and navigate with the help of the map. Braava 380t and 240 do not provide such accurate navigation based on mapping.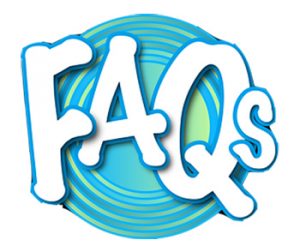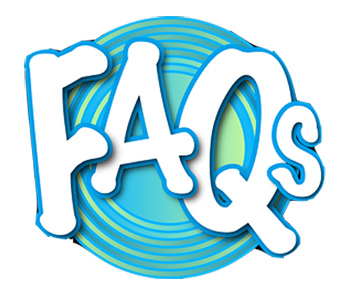 Can I use cleaning solutions with Braava mops?
Yes, you can. iRobot produces the series of brand cleaning solutions for Braava mopping robots. They improve results, eliminate the worst dirt and unpleasant smells without any demage of robots or surfaces.
Braava Jet M6 vs Braava 380t vs Braava 240: which robot mop has the longest run time?
Braava 240 can work up to 180 minutes. The latest Braava Jet M6 runs 2.5 hours or 150 minutes. However, Braava 380t turns out to be the most durable as it lasts 3.5 hours or 210 minutes.
Braava Jet M6 vs Braava 380t vs Braava 240: which robot mop is the most affordable?
iRobot Braava Jet M6 is the latest mopping model with the widest range of functions. Consequently, it is the most expensive robot for people with no budget limits. Braava Jet M6 costs $449. Braava 380t is more affordable bot of the middle price category. It will cost you $249. Finally, if you`re looking for the most beneficial purchase, choose budget Braava 240 mop for $174.