Top 5 Best Robot Mops to Buy in 2020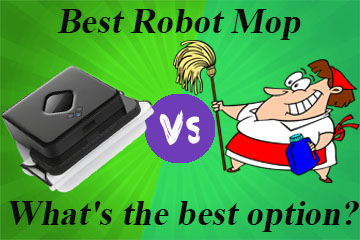 Even though you might be vacuuming your floors daily, you will still be required to mop it.
Attention
However, the traditional way of mopping, using a duster and bucket is old fashioned. Besides that, the soapy water makes the floor slippery and thus very dangerous. The National Floor Safety Institute (NFSI) research shows that most of the slip-and-fall accidents occur on wet surfaces, especially when mopping.
The modern housewife relies on high-end upright vacuums with integrated mops. These are very efficient but lack autonomous operation in that you have to push them. If you want something that will do the job automatically, you need a robot vacuum with an integrated mop or a robot mop.
So, what's the best option? Do you buy a 2-in-1 robot vacuum or just a robot mop? What are the best models and brands? What are the important dynamics when choosing a mop for your floor? Find all that in this robot mop buying guide.
Best Robot Mops
Function
Robotic Vacuum Cleaner and Mop
Mopping Orientation
Wet Mopping, DamWet Mopping, Damp Sweeping, Dry Sweepingp Sweeping, and Dry Sweeping pads
Dry sweeping or damp mopping
Sweeps, vacuums, mops, UV sterilizes
Vacuuming, sweeping, damp, mopping
Navigation system
NorthStar Navigation Cube
Effective navigation system
5 IR sensors and Wall sensor
Recommended Floor Types
Hard floors, including hardwood, tile, and stone
Tile, vinyl, hardwood, laminate, and more
Hard floor types - tile, hardwood, laminate & more
Also known as dedicated mops, these are robot mops that have been designed to mop only. They lack suction power for vacuuming. iRobot dominates this category with two models called Braava.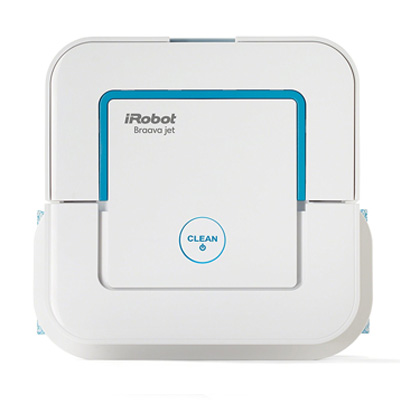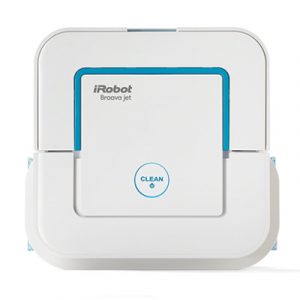 Roombas is a household name when it comes to robot vacuums, and here again, iRobot leaves a mark with the top of the range robot mops.
The Braava 240 is the flagship robot mop from iRobot, and even though the bigger iRobot 380t has replaced it, it is still a force to reckon. It is among the most affordable robot mops in the market.
The Braava jet 240 offers both wet and dry mopping.
It works with three types of pads; wet, damp and dry mopping pads.
The wet mopping pad (three passes) is ideal for dirt and stains, while the damp pad (two passes) is for dirt and dust.
On the other hand, the dry mopping pad (single pass) has been specially designed for dust, dirt and pet hair.
The vibrating cleaning head agitates all kinds of dirt making it the best for all hard floors including hardwood.
I like the small footprint design. It enables the robot mop to maneuver around easily, especially in tight corners.
Important
The iAdapt 2.0 navigation system is not only accurate but efficient too. It tells the robot where it is, and where it has cleaned. Most importantly, it maps out the most efficient path to follow, and that's why it's faster.e
On the downside, this robot mop requires a little bit of human intervention. You need to start cleaning manually.
Charging also requires you to remove the battery and plug it in a socket.
Worse enough, it doesn't come with a charging station, so that's another expense.
It's also meant for small apartments, maybe 150ft².
Runtime is very short while the charging times are long.
But for less than $200, it's an excellent mopping robot.
iRobot Braava 380t The latest model in the iRobot Braava Series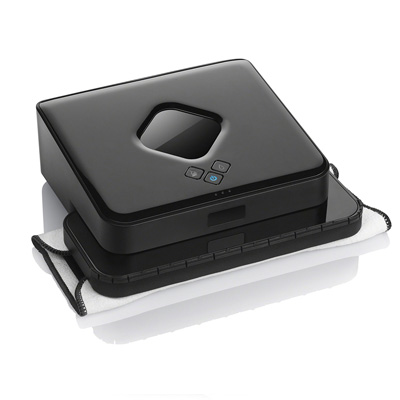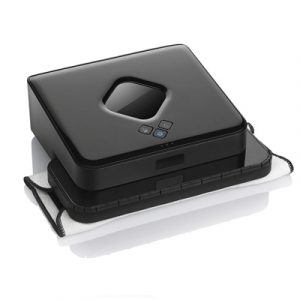 The Braava 380t is the latest model in the iRobot Braava Series mopping robots. This robot mop has fixed some of the major flaws the Braava 240 had.
Important
This model is particularly best for larger apartments. While it may not have longer run time than the 240, it boasts a large cleaning surface because of the wider footprint. While the older model can clean around 150ft², this one can do a cool 350ft².
The new Braava is not any better than the predecessor regarding performance. Irobot admits that the 240 cleans better than the 380t because of the vibrating cleaning head which the latter lacks.
The Braava 380t can be a great purchase if you have a large floor or a high traffic room. It comes with NorthStar, an additional navigation system that helps the robot to find its position and also to mark some of the major landmarks in your house.
With the 240, the cleaning mode is determined by the cleaning pad attached, but for the 380t, you manually choose between MOP and SWEEP function. This robot also has a pause and resume function which makes management easier.
On the downside, Braava 380t is still autonomous in some way.
It lacks any scheduling function just like the earlier model meaning you have to start it manually.
Charging it has also not been made easier as the inbuilt battery requires manual charging. But at least it's faster, courtesy of the new Turbo Charge Cradle.
It also has a smaller 0.12L tank compared to the 0.15L tank the 240 has.
Best Robot Vacuum and Mop Combo
If you want an all in one cleaner, get a robot vacuum with an integrated mop. They sweep, vacuum and mop simultaneously.
iLIFE A8 Robotic Vacuum Cleaner with Full-View Camera Navigation
The ILIFE A8 is the latest model in the ILIFE A-Series. It performs much better than the ILIFE A6 and doesn't pinch your wallet too much.
This Chinese brand has finally been able to design a vacuum that can handle hard floors as well as the fragile floors.
Important
The CyclonePower cleaning system combines a high performance brushless and quiet Gen 3 motor together with a rubber brush for soft floors and a bristle brush for scrubbing stains and carpet.
Alongside the vacuuming features, the A8 is equipped with a 3-stage filter system and offers dry mopping.
The ILIFE A8 is a slim and sleek vacuum that stands at only 2.83-inches. Among the most significant additions to this model is the PanoView navigation system. The earlier ILIFE models including the V5s Pro and V7s Pro have problems in high traffic rooms. But this one excels courtesy of the new camera system for real-time navigation.
Even though it still hit some objects, we really admired the intelligence of planning its path.
The ruin time is pretty impressive. You get 90 minutes average, and the good thing is that the robot will dock to recharge and resume cleaning.
My only concern is the lack of Smart features in such a high-end ILIFE vacuum. But even though it lacks Wi-Fi, at least the iVoice feature makes usability easier. This voice prompt always updates you on the status of the vacuum, including any trouble or error.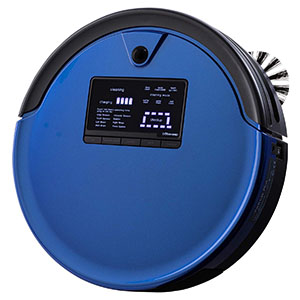 For pet owners, this is the perfect model and as you can see from the name.
It has been designed to handle all the pet messes effectively; from the hairs and fur to skin flakes and pet and dander related allergens.
Important
Please note that this is a robot vacuum with mop combo that supports only dry mopping. The mop attachment comes in handy when there are pet hair scattered all over, as well as dirt and the common household dirt.
Promising over four times more suction power, it also comes in handy on carpets. Detach the mopping attachment and let the primary brush do its job. There is also a UV lamp, but we are not sure whether it's effective or it's just gimmick.
I like the PetHair Plus because of its intuitive controls. This vacuum is even better than the Roomba. It comes with a large LCD screen that displays everything about the robot vacuum, including a self-diagnosis. Literally, bObsweep tell you whether it's the left wheel that is jammed or when it's time to change the filters.
Besides the effective navigation system, the PetHair Plus has digital barriers for creating boundaries where the vacuum shouldn't go.
The runtime is pretty impressive; 75 minutes would allow you to vacuum the entire floor whereas mopping takes around 65 minutes courtesy of a lithium-ion 2600mAh battery.
On the downside, it lacks Wi-Fi and definitely Alexa compatibility. Instead, bObsweep supplies a FullCommand™ Remote and even though it greatly improves usability, it can't replace Wi-Fi capability.
It's also bulky, especially the height. At 3.8-inches, the PetHair Plus is slightly taller than the 3.7-inch D7 Connected which I previously knew as the tallest robot vacuum. That means it won't go under most furniture and fittings with low clearance.
iLIFE V5s Pro Robot Vacuum Mop Cleaner with Water Tank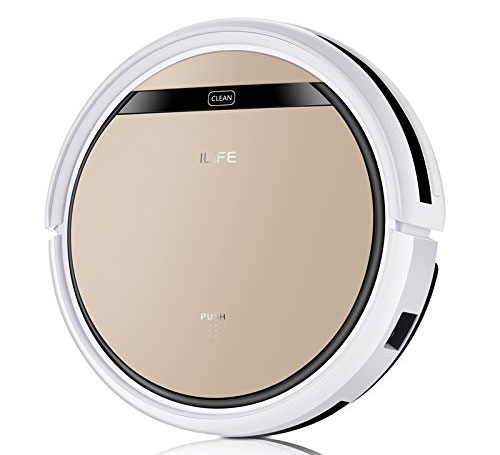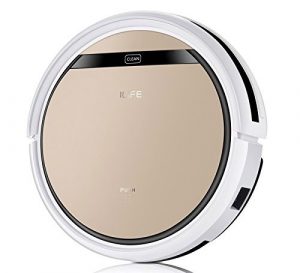 If you are on a tight budget and you want value for your money, I recommend the iLIFE V5s Pro which is a robot vacuum that offers both dry and wet mopping. You get all the versatility at a price under $200.
Important
Even though many people despise iLIFE as a cheap Chinese brand, the V5s Pro is proving otherwise. While it may not be ideal for carpets, it is very effective on hard floors. It packs a powerful motor with Max mode and pet hair technology. So, whether you want to clean stains or just wipe away the paw marks, this is the best option.
Apart from the excellent cleaning performance, iLIFE V5s Pro has a long run time. In vacuum mode, it can do up to 140 minutes, and when the mop attachment is in use, it averages 120 minutes.
I like the slim design which enables it to creep under all furniture and fittings under 3-inches.
The V5s Pro mops with minimal water courtesy of i-Dropping technology. It allows water to drip only when it's needed thus ensuring efficiency. Above all, it ensures faster drying time and exposes your hardwood floor to minimal water and moisture.
Important
$150 is such a great bargain for a 2-in-1 vacuum with dry and wet mopping like iLIFE V5s Pro.
But of course there is a sacrifice, and the first is lack of Smart features.
Cleaning high-traffic rooms may also be a concern for homeowners.
The V5s Pro uses a SLAM navigation system, and the sensors are not that efficient. So, time and again, it will miss the stairs or even hit obstacles.
ROBOT MOP BUYING GUIDE; EVERYTHING YOU NEED TO KNOW
Now that you know the best robot mops and robot vac-mops, here is a detailed buying guide. Let's look at all the important aspects that should be on your mind when buying a robot mop for your floor. We will also answer some of the common questions homeowners ask about robot mops.
What is a Robot Mop?
As the name suggests, a robot mop is a floor cleaner that has been designed to mop the floor automatically. If you are familiar with Roombas and robot vacuums, these work in the same way save for the fact that they are designed to mop the floor.
But as we have seen, robot mops can be categorized into two groups;
robot mops
robot vacuums with an integrated mop.
The robot vacuum with mop, also known as 2-in-1 robot vacuum, is the best deal if you don't have a robot vacuum cleaner. It saves you the few bucks you would have otherwise spent on a separate robot mop. I also find it easier to have one robot floor cleaner instead of two.
However, if you already have a robot vacuum cleaner, there's no need to buy a robot vacuum with mop. You only need the mopping function so save yourself the extra bucks you'd have paid for the robot vac-mop as they attract higher price tags.
Why Use a Robot Mop?
Though your traditional mop and bucket work just fine, a robot mop is what a modern home needs.
Advantages
Convenience – Unlike upright vacuums, robot mops work independently. You don't have to push them around
Effective – They mop the floor efficiently and effectively using minimal water compared to water and mop.
Fast drying – Robot mops are designed to mop and dry floors almost immediately making them best for hardwood.
Reduces risks – Wet floors are a risk, but fortunately, robot mops work autonomously cutting down the risks of falling.
Disadvantages
Not very autonomous – Robot mops are not so independent especially when it comes to power management. Most have to be charged manually and often lack extras. (If you want the full pack features, get a robot vacuum with mop combo)
Lack versatility – If you want a versatile cleaner, a robot mop is not a very good option as it only mops. (To get the best versatility, get a robot vac-mop as it vacuums and mops)
Types of robot mops
When shopping for robot mops, you will realize that they each offer different functions. Here are three types of robot mops you should be aware of when buying.
Dry mops – These robot mops come with dry mopping function only. They come with special microfibers that wipe floors and pick up small dirt like pet hair.
Wet mops – These come with water tanks and microfibers that are soaked to wet mop the floors.
Hybrid – The hybrid mops come with both wet and dry mopping, and these are the best if you have a busy home.
Robot Mop vs. Upright Vacuum with Mop
I'm sure you must have come across powerful upright vacuums that also do the vacuuming and after that, mopping.
Among the popular upright vacuums with mop function include Bissell CrossWave, Shark Navigator and so on.
So, should you buy a robot mop or an upright vacuum with mop? What are the advantages and disadvantages of each?
Upright vacuums are really powerful compared to robot mops and robot vacuums in general. If you have lots of mess to vacuum or mop, then the upright vacuum is the best choice. I have tested the two before, and whatever dirt the robot mop wasn't able to wipe, upright vacuums managed quite comfortably. Unfortunately, they lack the convenience operation.
On the other hand, robot mops, especially robot vacuums with mop combo offer so much convenience. While they may not pack the same power as upright vacuums, they operate autonomously.
Some models even come with extras like Wi-Fi and Alexa control among so many other cool features. However, not that dedicated robot mops have lesser convenience because most require manual, battery charging and lack scheduling function.
FACTORS TO CONSIDER WHEN SHOPPING FOR A ROBOT MOP
1. Design
There are two important issues to look at when dealing with the design of a robot mop. First, you have to look at the dimensions and weight and second, the shape of the cleaner.
If you have a house with so many fittings and tight spaces, get a cleaner with a small footprint, for example, Braava jet 240. However, the small footprint means that the brush is narrow and covers minimal space.
On the other hand, if you have a large apartment, you want a wider brush so a bigger cleaner is better and that's what the Braava jet 380t offers. You should also look at the height of the cleaner. Typically, a slim vacuum like ILIFE A8 is the best because it can fit under most furniture with low ground clearance.
The second thing to look at is the shape of the cleaner. We have square shaped cleaners like Braava 240 and 380t as well as the round shaped robots which are in fact the majority. Well, with shape, it's not just about aesthetics, but it's a factor that affects the overall cleaning performance.
Important
Square shaped cleaners are the best because they cover the entire edges and deep corners, something round shaped cleaners can't. We also have the D-shaped bots like Dibea Robot Mop which also clean the edges thoroughly.
2. Cleaning Performance
The most important consideration when shopping for any cleaner is the performance. Here, you want to know how exactly the robot mop will suit all your needs. Here, there are so many aspects to look at, and we have discussed all individually.
Orientation – There are different types of robot mops in the market. You have the choice of buying a dedicated robot mop or a robot vacuum and mop combo. All dedicated robot mops offer dry and wet mopping, but when it comes to the robot vac-mop, there are two types; dry mopping and hybrid models (wet and dry). So, when choosing a robot mop, make sure to ascertain the cleaning orientation. There is one general thumbs rule; if it has a water tank, it offers wet mopping too.
Vacuum power – Dedicated mops don't suck up dirt, they only mop. However, if you have pets and a busy home, it's better to get a robot vacuum and mop combo. That makes the motor an interesting component. The motor determines the suction power yield. Right now, Generation 3 motors are the latest kids on the block. They yield over 1000 Pa that the most potent Generation 2 motors yield. In fact, some powerful models deliver up to 1500 Pa. But for an average house, the 1200Pa of the iLIFE A8 is just enough.
Mopping cloth – There are different types of microfiber cloths depending on the mopping orientation. We have dry mopping microfibers, damp and wet mopping. A good robot mop should have a washable and reusable microfiber. It should also be easy and quick to attach and detach. Above all, replacements should be readily available and affordable.
Brush – For those who choose a robot vacuum with mop, you will also have to look at the brush system. This is in relation to your other cleaning needs. For example, if you have a hardwood floor, I suggest a soft bristle brush or preferably a rubber brush. This is because hardwood floors are fragile and can be scratched easily. On the other hand, if you have a carpet or hard floors with grime and stains, a bristle brush will be an invaluable addition as it agitates dirt better.
Tank and bin size – A good robot mop has a large water tank if it offers wet mopping. With such a cleaner, you won't be required to fill the tank frequently. In the case of a robot vacuum combo, also get a larger dust bin that can hold a lot of dirt. One thing I want to bring to your attention is that most new brands are designing the bin together with the motor. Literally speaking, the motor is inside the bin. An example is iLIFE A8, and the problem with this is when buying a bin replacement. You will pay the cost of the motor as well.
Filters – At the core of most house cleaners is a filter system. Whether you are buying a robot mop or the combo, you need to assess the filter system carefully. This is especially if you have nasal allergies and you keep pets. You understand the bad odor that emanates from pet urine, dander and skin flakes. The best filter system is a true-HEPA filtration that is 99.97% efficient. You will also find HEPA-style filters, and even though they are less efficient, it's no harm if you go for models that have triple stage filtration systems.
Coverage – Whether you are opting for a robot mop or a robot vacuum with mop, you will have to consider the area the cleaner can cover on a single charge. That puts the battery of the cleaner at the center. The higher the battery capacity, the longer the run time and consequently, more cleaning area. A larger microfiber cloth also means more coverage. Another thing that contributes to the coverage ability of a robot mop is the floor mapping system. The Braava 380t and iLIFE A8 are two examples of intelligent robot mops that map their route before setting out.
3. Convenience
The essence of getting a robotic cleaner is because of the convenience. Unlike upright vacuum cleaners, they run autonomously without you having to push them. There is an inbuilt navigation system that guides the cleaner around your house.
So, what are some of the things to look out for when ascertaining the convenience of a robot mop?
Navigation – Robot mops, just like robot vacuums depend on a highly sophisticated navigation system, so you don't have to push them or tell them what to do. Right now,m there are two types of navigation; SLAM (Simultaneous Localization and Mapping) and VSLAM (Visual Simultaneous Localization and Mapping). SLAM uses sensors while VSLAM incorporates a real-time visual camera.
If you have a high traffic house and you don't want to often find the robot stuck, buy a VSLAM robot mop like iLIFE A8. For dedicated mops, nothing beats the iAdapt navigation backed up by NorthStar navigation cube in the Braava 380t.
Schedule function – This feature allows you to set preferred times when you want the robot to start cleaning. The schedule function is available in robot vacuums with mops. In vacuuming mode, the feature is so practical as well as in dry mopping. However, for wet mopping, you need to be around to refill the tank, so it's not so practical as far as robot mops are concerned.
Power management – How does the robot mop manage its power? One thing that makes robot vacuums with mops stand out is the fact that they have a convenient power management system. Most robot mops like Braava and Scooba need to be charged manually.
If you don't want this, get a robot vacuum with auto recharge and resume like the ILIFE A8. It will go to the charging base automatically and resume cleaning after charging.
Smart features – For the smart home enthusiast, several models come with Wi-Fi. You need Wi-Fi for Smartphone app operation as well as Alexa and other integration. Smart features greatly enhance the convenience as you can always manage your robot mop remotely. The Deebot M80 Prop is an awesome model if you want a smart robot mop.
4. Cost and Value for money
In as much as you want a cheap robot mop, value for money should be your primary guide. Here, we are looking at the costs against the service the robot mop will offer you. Of course, we also want you to buy a robot mop without stretching your wallet too much.
Cost – Robot mops tend to be a little bit cheaper compared to robot vacuums with mops. The two Braava mops cost around $150 – $300 On the other hand, the most expensive robot vacuum with mop ranges $800 – $1000 and even higher. An example is the Deebot OZMO 900 Series. But that is not to say there are no cheap robot vacuums with mop combo. Retailing in the $200 region, iLIFE V5s Pro and V7s Pro are good examples of cheap hybrid robot vacuums. The Deebot N78 is another cheap robot vac-mop that retails at under $200.
Value – When it comes to value for money, read reviews and see whether there are any objections to what the manufacturer or retailer promises in their sales pitch. Time and again we have witnessed robot vacuum brands market their models as super-suction vacuums, yet they can barely hit 1,000Pa. We've also seen HEPA style filters branded as true HEPA. Check whether the warranty is guaranteed and the after-sales services in general. A good deal would be something that can vacuum and mop (dry and wet) for example iLIFE V5s Pro or V7s Pro. Always remember, you get what you pay for, and cheap is expensive.
Frequently Asked Questions
Which robot mop is best?
Personally, I feel the ILIFE V5s Pro is the best robot mop for several reasons. First, it's very affordable as it retails at around $150. It is a robot vacuum with mop combo, and as a hybrid robot mop, it offers both dry and wet mopping. The unique idropping technology solves all the issues with leaks and guarantees faster drying as only the required amount of water is dripped. It also has quite some long run time and a large 350cm² mopping cloth. The only shortcoming is that it lacks Wi-Fi. If you are keen on Smart convenience, I recommend the ECOVACS Deebot M80 Pro. It vacuums and mops (dry and wet) and works with
ECOVACS
Home App as well as Alexa and other integration.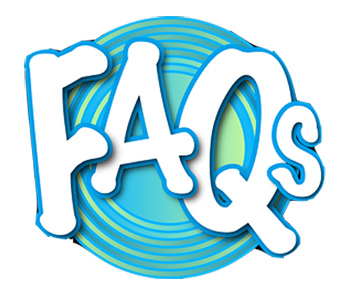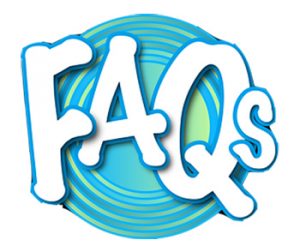 Is there a Roomba that mops?
No, there is no Roomba that comes with an integrated mopping function. However,
iRobot
, the brand that manufactures Roombas has a different series of robot mops called Braava Series which includes Braava jet 240 and 380t which are both dedicated mops. There is also the iRobot Scooba series of floor washing robots.
Can a robot mop replace manual mopping?
Robot vacuums are so convenient but does that mean you can sell your upright vacuum? Will you still be required to use the mop and bucket? Well, it depends on the kind of dirt you deal with. For the bachelor, a robot mop will fully substitute manual moping or an upright vacuum. This is because there is no much dirt around. However, for busy homes with kids and pets, there are some messes like heavy spills, egg breaks and other concentrated dirt that a robot vacuum won't be able to handle. In short, a robot mop is a light duty cleaner.
Which cleaning agent do I use with my robot mop?
Cleaning agents help to clean the floor and remove tough stains. Robot mops have special cleaning agents so make sure to use the correct type and in the right proportion. All-purpose cleaners and organic cleaners are great. Avoid power cleaners as they may corrode the water tank and other components. This is the same for alcohol-based cleaning agents.
Can robot mops work when I'm not at home?
Robot mops with mop combo will vacuum comfortably when you are not at home. Advanced models like Deebot M80 Pro that have Wi-Fi can be instructed to clean remotely via the Smartphone App. However, when it comes to mopping there is a little supervision and tank refilling required, so you need to be around. For dedicated robot mops, you have to be at home because they require manual operation. You have to tell the iRobot Braava to start cleaning on the START button. Charging is also manually done.
Do robot mops leak?
Yes, and no. Some cheap models have been poorly built and will leak. The nozzles that release water could also be releasing more water, and that's what looks like a leak. I recommend ILIFE V5s Pro and V7s Pro for the revolutionary i-dropping technology. It ensures only the needed amount of water is released on the mopping cloth. That ensures minimal water usage and faster drying. This is something you really need to have if you own a hardwood floor. You understand that water and moisture damages hardwood so having such a mop that mops and dries instantly is a great thing.
Wrapping Up
That's the end of our review of the best robot mops and robot vacuums with mop combo.
We hope that you have got some insightful tips to help you buy the best cleaner for your floor.
So, what's your best model? Is it the dedicated robot mop or the robot vacuum with mop?
Tell us in the comments section below, and if you have a question, please free to ask the experts!