Important tips to keep the house clean 24/7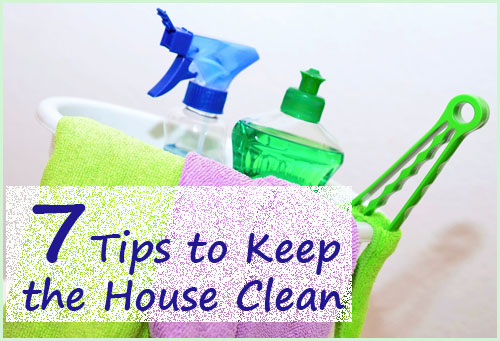 You will agree with me that maintaining a clean house always is every homeowner's dream. But for some reason, this is a fete that is hard to achieve. Maybe it's because you have a tight schedule or you have a busy home.
Today, we want to share with you 7 important tips that will help you to keep the house clean and in order always.
So without further ado, let's get to business.
1. Keep the dirt out
Even though you have a floor vacuuming schedule and a robotic cleaner, there is still a need to keep the dirt outside if you want to maintain a clean house. Many are times we stock up dirt in our homes unknowingly.
A lot of times, we tend to pull dirt from outside into the house on our shoes.
Important
So, if you want a clean house, execute a policy of no shoes in the house.
This will ensure the small dirt, sand and salt don't come into the house. A walk-off mat at the door will be of great use. These outside mats don't hold onto moisture and act as the first line of defense against outdoor dirt. Inside, get another doormat as well to keep off the moisture and dirt that might have sneaked in. These mats need to be vacuumed or shaken frequently – do this outside.
Attention
It will also be important to organize the shoes at the door instead of leaving several pairs sprawled over.
You should only leave a pair of shoes for each person in the house; the rest, put them away nicely in the bedroom or wherever they belong.
Besides shoes, you also need to declutter, and this involves removing all unnecessary stuff from the house.
Find out whatever that is not in use and keep it outside because clutter makes the place look congested and makes it hard for you or your Roomba to vacuum thoroughly.
2. Clean as you cook
The kitchen is the busiest of places in the house and consequently, the dirtiest. The trick to keeping the kitchen clean is to clean it after every use.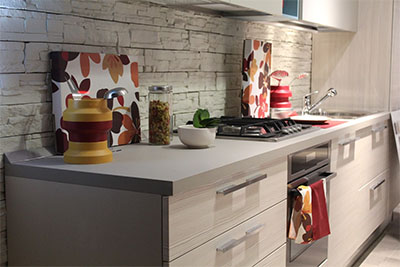 An effective hack is learning to clean as you cook. Cultivate a culture of cleaning spills and messes immediately to avoid having a big mess after finishing cooking. This way, you will have little to clean after dinner.
The dishwasher is one of the key appliances in the kitchen and having it full all the time means you will pile up used utensils on the sink and this turns out to be messy.
To make sure that this doesn't happen, always do the dishes and other utensils after use. At least this way, there is no point in time used utensils will float around the sink or kitchen countertop.
Also, consider wiping the kitchen table and putting every other thing in its place. Do this after dinner when you are about to go to sleep, and you will wake up to a clean kitchen. Doing this routinely will offload the burden of a dirty kitchen in the morning.
3. Make the bed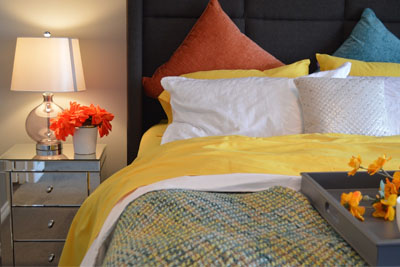 One of the things that are naked to the necessary in your bedroom is the bed. Nothing leaves things disorganized and looking untidy like a bed that has not been made.
Research shows that 59% of Americans don't make their bed, 27% do while 12% pay someone to do it for them.
Making your bed in the gives you positive energy about maintaining cleanliness and tidiness throughout the day. It makes you happy as well. Make it a habit to spread the bed the first thing you do when you wake up. For couples, find a routine that works for you to ensure at not time the bed is not spread.
Another thing, the bed is for sleeping only, not storage. Avoid putting your clothes and other stuff on the bed.
It is also important to stock up just a few bedding. While having many pillows may soothe some time of sleepers, they make the entire place crowded and somewhat untidy.
4. Manage your laundry
How you manage the laundry determines whether your house will look clean and orderly or not.
Attention
Not having a proper laundry practice contributes significantly to an untidy house and leads to piling up of dirty clothes.
First, make sure that the clothes you remove are put away in the laundry basket and not left hanging around. You can imagine the mess when everyone leaves dirty clothes everywhere. This is a practice that should be enforced on all members of the house.
Now, depending on the amount of laundry you have, it is recommended that you don't let them pile up.
Important
If possible, do the little laundry you have every day instead of dealing with a whole load on Saturday.
After the clothes are dried, you need to arrange them well or hang them in the wardrobe. If you have the time, it will also be prudent to do the ironing all at once for that neat bedroom.
For proper management, let everyone have a laundry basket. Another one for linen will also be essential.
5. Vacuum the floor regularly
You can tell a dirty house from how the floor looks. This is because the floor or carpet is the end point of all the uncollected dirt. With the kids running in and out, and the pets scrubbing their backs all over leaving hairs and skin flakes on the carpet, it's not easy to maintain a clean floor for long.
Make a habit of vacuuming the floor whether it is clean or not. A single pass with your canister or upright vacuum will be necessary. But this can prove to be a back-breaking and time-consuming task.
Attention
A great idea is to buy a robot vacuum cleaner to do the job. For starters, these are automatic vacuum cleaners that work autonomously. You can schedule them to clean at particular times and will do just that even when you are not at home.
For the stains and grime, they may leave your flour looking dull and faded. It's important to wipe out the stains immediately, and a robot vacuum with an integrated mop will again come in handy for the light messes like dog urine stains, but for bigger messes, you have to do it with an upright or canister vacuum.
6. Clean the bathroom after every use
Many people think that keeping the bathroom clean is the hardest house chore. But a neat-freak will tell you that it's the easiest of all.
Important
The secret is cleaning the bathroom immediately you finish using it. It's easier this way than waiting to do a general clean up after a month.
First things first; brush when facing the sink as opposed to the mirrors. This prevents toothpaste and foam from splattering on the mirror and bathroom walls.
After bathing, take a little time to clean and wipe the shower walls. Just like the kitchen, this ensures that at no time will you have a whole load of dirt to clean. Nothing is as hard as wiping dirt, body oils and soap scums stuck on the wall for a month. It also makes your bathroom look somewhat dirtier than it really is.
Flushing the toilet after every use also helps in keeping the house clean and fresh. I understand that this might end up pinching your wallet at the end of the month, but it's worthwhile. If you are too careful with water, at least find an effective 'clean as you flush' detergent.
7. Remember the ventilation and air purification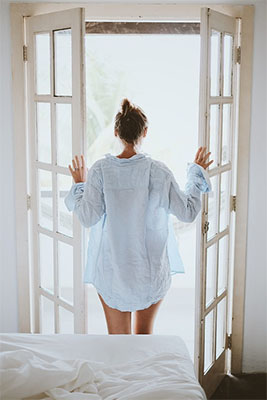 A clean house is not clean when it is stuffy, with bad odor – be it from dog urine or other types of dirt. While your house may have the ventilation, you still need to supplement the air circulation.
Open the windows in the morning hours to allow in fresh air. Apart from that consider the air purifiers like GermGuardian, Levoit, and Honeywell – they go a long way in alleviating bad odor and allergens.
Select robot vacuums with true HEPA like Neato Botvac D7 also do a great job as they filter down to 0.3 microns and have a 99.97% efficiency. Better still, find an air freshener that will spice up things.
Frequently Asked Questions
Are self-made cleaning solutions safe for my skin?
Many of us, especially allergic people, prefer home-made solutions to purchased formulas. Thus, you can use vinegar, baking soda, citric acid, etc. All those products are actually safe fore health and skin in low concentration. However, we still recommend using rubber gloves to protect soft skin.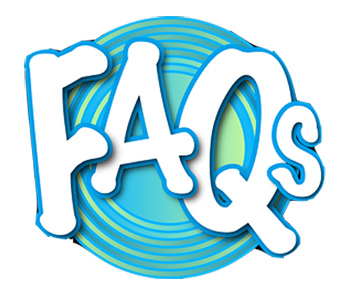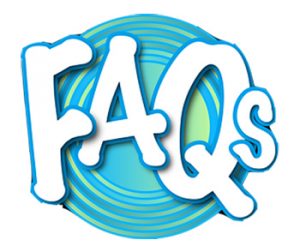 How often should I clean my children`s soft toys?
The smaller your kids, the oftener should you clean their toys to protect against bacteria and allergies. The optimal frequency is once per a month. But do not leave toys for longer than two months.
What is the best mopping vacuum for regular hardfloor cleaning?
Many users highly recommend trying Bissell CrossWave and Symphony steam mops, Shark Lift-Away, and Dyson models.
Do robot vacuum cleaners help cope with pet hair?
If you have pets and would like to maintain floor cleanliness daily, you can safely purchase a robotic vacuum. This small devices are perfect for everyday vacuuming of laminate, tile, woodfloor, and carpets. Besides, there are a lot of powerful models like Roombas, Roborocks, Deebots that deal with pet hair on all surfaces.
Are there good 2-in-1 robot vacuum cleaners for dry and wet cleaning?
Yes, there are a lot of brands that produce robotic models for combined cleaning. A list of the best vacs include Deebot Ozmo series, Roborock S5 ans S6, Neato D Connected series, and some others.
Wrapping Up
Indeed, keeping the house clean is a demanding task but not at all if you do the small things differently.

Rule number one; clean as you go and never leave the dirt to pile up.
Second, handle the small messes immediately and don't wait for the perfect time to do the cleaning altogether.
Lastly, make house cleaning everybody's responsibility. Ensure that everyone strives to maintain a clean house and abides by all the house cleaning best practices.