What is the best robot vacuum for pet owners?
BY Andry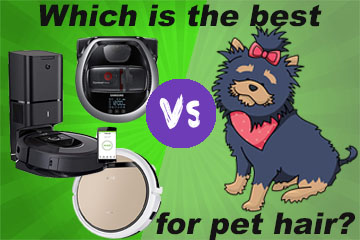 Are pet messes ruining the good time with your pets? Maybe it's time you hire a full-time cleaner to help you manage the constant shedding, whether it's from your Jasmine cat or a Chihuahua dog. With the best robot vacuum cleaner for pet hair, you can finally break loose from the back-breaking floor vacuuming chores with your upright or canister vacuum.
Important
The advantage of robot vacuums is that they work independently and will even vacuum when you are not at home.
But you will agree with me that robot vacuums, unlike canisters or uprights, are highly specialized. Not just any other robot vacuum will solve your pet hair problem.
We searched the market and finally zoned in on five best robot vacuums for pet hair. Here is a review of the five models and in the second section, we have a detailed robot vacuum buying guide.

Brush type
Tangle-free Dual Multi-Surface Brushes, Edge-Sweeping Brush
Spiral combo brush / side brush
2 additional side brushes
1.Roomba i7+ – the Best High-end Robot Vacuum for pet hair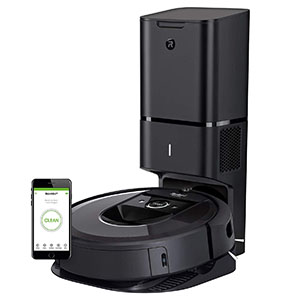 The best high-end robot vacuum for pet hair is the Roomba i7+ Wi-Fi robot vacuum. Many assumed that it would be the Roomba 980 but the king has finally been dethroned.
Important
This new vacuum's main unique feature is the self-emptying mechanism.
Previous robot vacuums require frequent emptying, but iRobot has changed the game with the new iRobot CleanBase that acts as a docking base for recharging and also sucking up dirt from the vacuum's bin. This has solved the biggest problem pet owners had of the bin filling up so quickly.
Attention
The CleanBase can hold up to 30 bags; that's a whole month's dirt!
Regarding cleaning performance, the new iRobot vacuum packs the same performance the Roomba 980 had, and as you know, this has been the best all-around vacuum cleaner in the market. You get a Gen 3 motor that is twice as powerful as Roomba 960.
Important
However, note that the new i7 lacks Carpet Boost, a feature that still makes the Roomba 980 the best robot vacuum for carpets and rugs.
Gladly, the AeroForce filtration system is available making this Roomba best for allergy sufferers.
Another interesting feature that makes this vacuum particularly best for pet hair is the new Imprint™ Smart Mapping Technology that allows homeowners to tell the Roomba which rooms to clean and when. You know the notorious dirty rooms where your pets like relaxing and scrubbing their backs. Tell the Roomba to clean any particular room at 2 o'clock, and it will do so. This is unlike old models that will clean the entire house unnecessarily. This model also comes with the updated iAdapt 3.0 navigation system.
One of the shortcomings of the Roomba i7+ is the high price tag. It costs $950 which is not much different from the Roomba 980.
It also has a shorter 75 minutes runtime, and though it will resume cleaning, maybe the visitors will have arrived after the 3-4 hours recharge time. Otherwise, it's the best bang for the buck especially from the fact that you can opt for the cheaper Roomba i7 that comes without the CleanBase but all the new features are intact.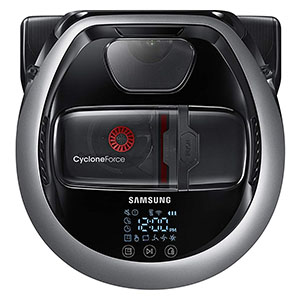 If you want a complete robot vacuum for pet hair at an affordable price, here's the Samsung PowerBot R7070. It costs less than $500 and blends all the desirable features in a robot vacuum.
If you want a carpet vacuum, you have one in the PowerBot R7070. For hardwood floor owners and pet owners, it still rises to the occasion. Smart home enthusiasts also have something to smile about and all that comes at an affordable budget; less than $500.
The first notable thing about the PowerBot is the D-shape design. It has a flat edge just like the D7 Connected meaning it does exceptionally well along wall edges, where most dirt hides.
Attention
Even though Samsung hypes the robot as 40X more potent than ordinary vacuums, it delivers what Roomba 980 or D7 Connected does when in Carpet Boost and Turbo mode respectively.
The wide motorized brush means more agitation power, whether on hard floors or carpets. The rubber extractors not only ensures durability but less tangling as well, compared to bristle brushes.
Navigation and maneuvering are enhanced courtesy of the new Visionary Mapping Plus and FullView Sensor 2.0 navigation system. This is the best navigation system so far. Only Roomba i7's new iAdapt 3.0 navigation beats the Samsung's navigation system.
Important
But it's worthy to note that this vacuum will work best in high traffic rooms and large apartments without getting stuck too often. As a carpet vacuum, the large wheels allow for smooth and seamless transition between floors.
The PowerBot also has an impressive runtime, and also, it resumes cleaning after recharging.
But there's one shortcoming with the PowerBot R7070. It's quite tall at 3.8-inches and won't fit under many furniture and fittings with low clearance.
The transition from hard floors onto carpets is also a challenge because of the rather small wheels.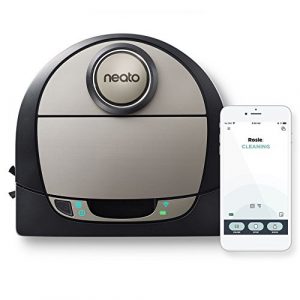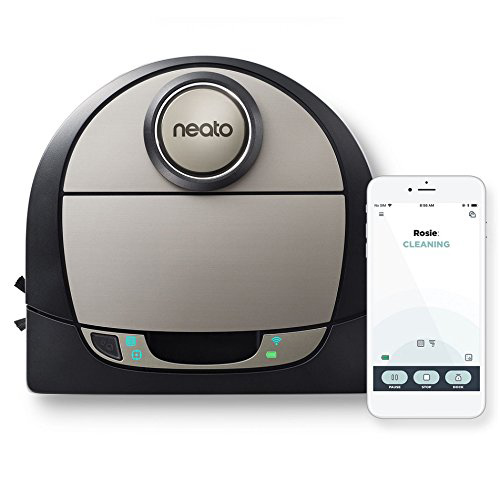 Among the brands that have seriously challenged Roomba is Neato. Their new robot vacuum boasts a Generation 3 motor that is as powerful as Roomba 980's and in fact, runs on two modes (Eco and Turbo).
Attention
If you want a vacuum for pets hair on carpets, the 1500 Pa suction power of the D7 Connected is exactly what you need.
The spiral combo brush grabs all kinds of pet hair sticking on carpet fabric and other floors. Equipped with ultra-performance filter, this robot vacuum will clear all allergens leaving you with fresh, breathable air.
The D-shape design of the vacuum cleaner ensures that all the hair on wall edges where pets like to scrub themselves. Pet hair also tends to be blown to the wall edges.
Important
One of the advantages of this robot vacuum is the long 120 minutes runtime and the auto-resume function.
Besides that, I'm glad the Quick Boost feature is now available that comes in handy when the battery runs out before finishing cleaning. The D7 Connected will calculate the remaining power demands and get just that to finish the job instead of charging fully for four hours.
Important
Pets won't feel intimidated at all as this vacuum operates on low noise and glides smoothly.
The navigation is still SLAM (Simultaneous Localization and Mapping) which is not so efficient in large apartments and high-traffic rooms. But the boundary marking technology beats iRobot's Virtual Walls. If you have areas where you don't want the D7 Connected to reach, just draw the boundaries on the app; no nodes or magnetic strips.
Another unique feature is the compatibility of this vacuum with both 2.4GHz Wi-Fi bands as well as the new 5GHz bands. Coverage Maps and Cleaning History are all available in addition to Alexa and 3rd party integration.
One of the downsides of the Botvac D7 Connected is the high price tag as it costs well over $700.
Also, the D7 Connected is rather tall and won't fit under most furniture with less than 4-inches ground clearance. That means it may miss under sofas and kickstands where most cats hide to groom.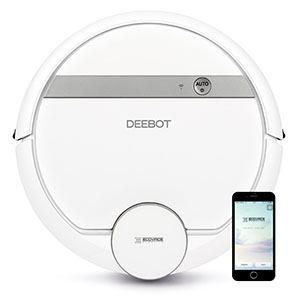 ECOVACS is among the brands that are giving iRobot sleepless nights. The Ozmo 900 Series is an improved version of the Roomba 980. While iRobot doesn't have a robot vacuum with mop combo, ECOVACS has built a solid robot vacuum with all the important features the Roomba 980 offers and an additional mopping function.
Important
This robot vacuum offers excellent value for money as it costs less than $400 and offers almost the same performance as high-end robot vacuums.
The Ozmo 900 is the white model while the OZMO 901 is the black models.
Deebot Ozmo might not be the most powerful robot vacuum cleaner as far as suction power is concerned. But it has enough vacuum power to handle pet hair and low to medium pile carpets.
The Auto-Boost Suction Power feature detects carpets and increases suction to suck up the dirt that hides inside the deep carpet pile.
Apart from the efficient floor vacuuming, the Ozmo 900/901 will dry mop your floor. The runtime is quite long and will resume cleaning after recharging.
Attention
A unique feature of the Ozmo 900/901 is the Area Cleaning Mode. The feature allows homeowners to prioritize cleaning. That means you can prioritize rooms where pets stay for a better part of the day.
We also have a feature that lets you create the cleaning area by drawing it on the app. This is a far much easier way to contain your robot vacuum than using Virtual Walls nodes or magnetic strips. You can customize the cleaning settings on the Smartphone app as it comes with Wi-Fi. The Ozmo is also compatible with Alexa Google Assistant and other integration.
The Ozmo 900/901 is indeed a great vacuum cleaner, but unfortunately, it lacks an efficient navigation system to brush shoulders competitively with the likes of Roomba 980 and Samsung PowerBot R7070 that come with VSLAM navigation system. This one tends to hit obstacles quite frequently if you have a high-traffic room.
It's also a little bit tall at 3.72-inches and won't fit under some furniture.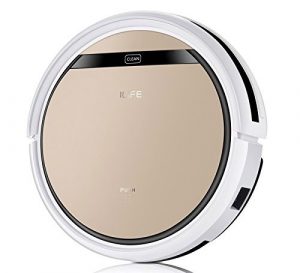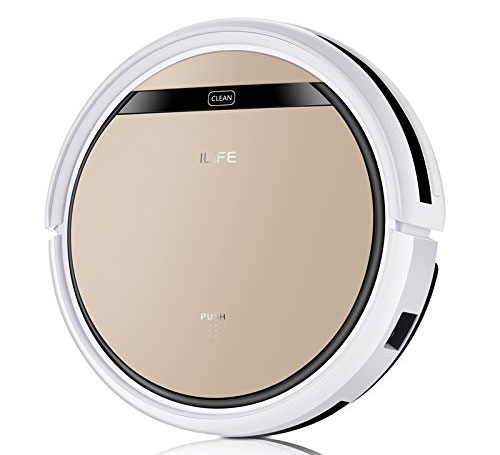 Even though most people disregard iLIFE as a cheap Chinese brand, the V5s Pro is a really worthy investment.
Important
This robot will sweep, vacuum and mop simultaneously. For the record, it will dry mop and also wet mop as it comes with a large water tank and notably, idropping technology that ensures water efficiency.
It also makes sure your hardwood floor comes into contact with minimal water as moisture damages the wood.
The wet mopping function means you will clear all the stains and grimes from your floor without necessarily needing a bucket and duster and breaking your back bending.
Important
Standing at 3-inches high, the V5s Pro is among the slimmest robots we have tested. The sleek design is also something worth mentioning.
The vacuum is not designed for carpets so don't expect super high suction from it but it has enough to pull all the pet hair.
Among the four cleaning modes is the edge cleaning mode that focuses on the wall edges and deep corners which are pet hair hotspots.
We also liked the exceptionally long runtime. Even though it won't resume cleaning after recharging, the 140 minutes runtime is enough to finish cleaning an average apartment.
One of the downsides of the ILIFE V5s Pro is the fact that it lacks any smart connectivity. So, there's no way to control the V5s Pro when you are not at home. A physical remote is supplied, but it limits usage to 13 ft.
The navigation is also not the best as it hits obstacles and gets stuck often in high-traffic rooms. But for its under $200 price tag, it is a grand bargain!
PET HAIR ROBOT VACUUM BUYING GUIDE
Now, we have come to the second and most important part of the review.
Important
In this section, we want to address several important factors that should be considered when buying a robot vacuums for pet hair.
To start, let's look at the essence of acquiring a robot vacuum over other types of vacuums.
Why buy a robot vacuum?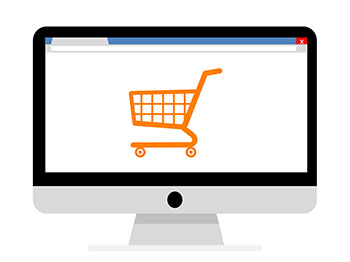 Robot vacuums are pretty new to the scene. Most of the households are used to the regular upright or canister. To be honest, robot vacuums are not as powerful as the regular vacuums.
That begs the question, why is a robot vacuum still a worthy purchase for pet owners?
You will agree with me that vacuuming pet hair and pet messes is not something hard for vacuums. But the challenging bit is the fact that pets shed now and then. Now, with an upright or canister, you are required to operate it manually so when you are not at home, no cleaning can go on.
Important
The advantage of robot vacuum cleaners is their ability to work autonomously.
You don't have to bear the back-breaking vacuuming chores, and also, you can frequently vacuum now that robot vacuums only require charge and they are good to go.
Amazingly, you can vacuum your house right from your office so you can tell it to vacuum just before the kids arrive from school or you get back from work.
Attention
A robot vacuum is a real human helper.
Types of robot vacuums for pet hair
Different types of robot vacuums can suit your pet hair cleaning needs. We have robot vacuums, robot vac-mops, hybrids, and so on. So, what's the difference?
The robot vacuum is the standard model, and the primary functions are sweep and vacuum. They also have filters for air filtration, and some even have UV sterilizers. Examples include bObsweep PetHair Plus, Roomba i7+, Botvac D7 Connected, among others.
On the other hand, robot vac-mops, also known as robot vacuums with mop combo feature everything a standard robot vacuum offers (sweeping and vacuuming) and additional mopping function. Examples include Samsung PowerBot R7070, iLIFE A8, Ozmo 930, among others.
In the category of robot vac-mops, we also have two classifications depending on the mopping offered. The base models offer dry mopping only whereas the hybrid models have a water tank for wet mopping. Good examples here include iLIFE V5s Pro, V7s Pro, among others.
Lastly, we also have dedicated robot mops that may also come in handy if you want to clear all the paw marks left on the floor. Robot mops will also clear all the stains and grime without any problem.
Pets and the problem of allergies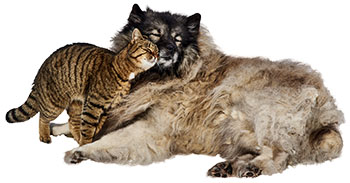 Statistics from American College of Allergy, Asthma, and Immunology show that over 55% of American homes have pets with 10% of the population being allergic to household pets and their messes.
Unlike dogs, cat fur doesn't have any odor that may trigger allergies, so cat hair itself is not an allergen. However, both dogs and cats have a protein known as Feld1 in their saliva and as they groom the protein is left on their fur. That's how cat fur becomes an allergen but in itself, its got no harm. This protein is very sticky, and you may even be tagging it along on your shirt to work.
For the case of dogs, especially the long-haired breeds, and heavy shedding breeds, the fur, and skin flakes often leave a bad odor especially when the bin is not emptied in hot weather. The bad odor often triggers sneezing and wheezing in asthma patients.
Attention
However, it's worthy to note that cats have higher Feld1 proteins than dogs. The unneutered males, in particular, produce more of the allergenic protein than the female cats.
What to consider when shopping for a robot vacuum for pet hair
If you are shopping for your first robot vacuum or replacing your existing vacuum with a new one because you now have pets, this is an interesting read.
We have discussed all the important factors that you should consider when buying a robot vacuum for pet hair. Don't just trust online reviews of the best models, be a pro and know the criteria used.
1. Design
You will agree with me that most of the pet hair and dander settles under the furniture and other hard to reach areas. If you want the best cleaning experience with robot vacuums, get a robot vacuum with a low profile design. It should be thin enough to creep under the furniture and suck up all the hairs and dirt.
Of course, the design should be pet-friendly as well. Your robot vacuum is your new helper at home, and it will be spending most of the times with the pets. bObsweep is among the brands that offer some pet-friendly vacuums.
Regarding the shape, you will find round, square and D-shaped robot vacuums. I recommend you get a D-shaped vacuum as it has a better wall and edge cleaning ability. But you will find that most models in the market are round shaped with a side brush to sweep the wall edges.
2. Performance
Important
The next important thing and perhaps the most important is the cleaning performance. When discussing cleaning performance, there are a lot of things to consider. Here, we have listed all the aspects of cleaning performance.
Priority – There are different types of robot vacuum cleaners as mentioned earlier. Now, when it comes to cleaning priority, we have those that sweep and vacuum while others will sweep, vacuum, and mop simultaneously.
If you have a carpeted floor, then you don't need to mind about the mopping function. Unless you also have a large hardwood floor. For homeowners with hardwood and pets, you'd want to consider a robot vacuum with mop combo to wipe off the pet paw marks left all over. The stains from pet messes also require immediate attention, and that's what a robot vacuum is there to do.
Suction – The essential feature in a robot vacuum is the motor that is responsible for providing the suction power. We have 1st Generation motors, 2nd Generation motors, and 3rd Generation motors.
The new models come with the powerful motors and can deliver 1,000Pa and above. This is quite enough to lift of pet hair from the ground.
However, if you have carpets, you might want to consider more powerful models like Roomba 980, and D7 Connected that do 1,500Pa and above when the Turbo mode is activated. But if you have a hardwood floor or just any other hard floor, anything above 600Pa is just great, and that's why Roomba 690, rated at 550Pa handles dog hair quite well.
Filtration system – Among the biggest challenges households with pets have are the allergens and bad odor. But thanks to the filtration system, you can now enjoy the fresh, breathable air. So, how does the filtration system work and what are the important features to note here?
The filter system of robot vacuums is designed to ensure that all allergens are captured and sealed in the bin. But the Feld1 allergen in pet saliva is so stubborn that only true-HEPA filters can manage to capture the small microns.
Important
So, the first thing you should make sure when buying a robot vacuum for pet hair is true-HEPA filters. The market has models with HEPA style filters, but they are not as efficient as true-HEPA filters. HEPA filters are 99.97% efficient while HEPA style filters are somewhere between 85% – 90% efficient.
Some brands these days reinforce the filtration system with an airtight seal design and a triple stage system. The airtight seal design makes sure that all the trapped allergens don't get back to the atmosphere. On the other hand, the 3 stage cleaning system makes filtration more efficient. Each stage has a filter so, at the end of the day, even HEPA style filters in a 3-stage cleaning system is still efficient.
Brush system – Another crucial component of the robot vacuum is the brushroll which agitates and picks up dirt from the floor.
There are two types of brushes in robot vacuums. While all robot vacuums have the primary brushroll, some models are accompanied by a side brush.
The primary brush may either be a bristled brush or a rubber extractor. If you have hardwood floors, the rubber extractors are best because they won't scratch the delicate floor and will pick up pet hair just fine.
But for carpets, a bristle brush is the best as it can grab the pet hairs from the carpet.
Important
When shopping, note that some models come with both brushes and this is what I would recommend.
Lastly, the side brush sweeps the dirt along the wall edges. Remember pets like scrubbing their backs on walls, and these are areas round shaped vacuums often find it hard to clean. The side brush sweeps the dirt and brings it on the way of the primary brush and suction area.
Noise – Even though they are not as loud as upright vacuums, robot vacuums are considerably noisy. But the noise varies from model to model with the latest robot vacuums coming with brushless motors that are efficient and quiet. You want a robot vacuum that is quiet lest it starts intimidating your pets.
3. Convenience
The essence of a robot vacuum is the convenience. Unlike upright vacuums or canisters that require manual operation, robot vacuums operate autonomously.
So, what is convenience all about as far as robot vacuums are concerned?
Navigation – The navigation of a robot vacuum plays an integral part in the cleaning process. It is through the navigation system that the robot vacuum can know where it is supposed to pass through. The navigation system also tells the robot where it is where it is from and where it should go next. In addition to that, it helps it plan the most efficient routes to take.
There are two main types of navigation systems; SLAM (Simultaneous Localization and Mapping) and VSLAM (Visual Simultaneous Localization and Mapping). The former uses a host of sensors to locate its position in the room while the latter adds a camera for enhancing accuracy.
If you have a high traffic room or a large apartment, I highly recommend a robot vacuum with VSLAM navigation. Roomba i7+, 960 and 980 all have a VSLAM navigation. That means they won't bump into your dog when he's taking a nap. VSLAM navigation is also enhanced when it comes to floor mapping and will finish cleaning faster than SLAM vacuums.
Scheduling – Almost all robot vacuums come with scheduling. This is a feature that programs the vacuum to start cleaning at specific times that you set.
Important
This is a feature that you want to have especially if you have pets. You can program the robot to start cleaning an hour before the kids get back from school, and they will find a clean house, free from pet hair and bad odor.
Unfortunately, all the models support one cleaning time per day, so you still have to start a cleaning session manually if you want to vacuum more than once daily.
But we hope that with the recent software updates that iRobot and Neato offer, maybe we are going to see extra cleaning programs per day.
Smart connectivity – With the sporadic growth of technology and the increasing popularity of smart homes, you want a smart robot vacuum as well.
Important
The advantage of a smart robot vacuum is that it makes the entire experience more comfortable. You can now operate your robot vacuum from the office just from a tap on the app. Robot vacuums are also compatible with Alexa, Google Assistant, Homekit, and so many other 3rd party integration.
Autonomy – All robot vacuums are cordless and come with inbuilt rechargeable batteries. While robot mops require manual charging, robot vacuums will automatically go to the charging base when the power level goes down. But how long do they run?
The runtime of a robot vacuum depends on how powerful their batteries are. The conventional technology used is lithium-ion, and battery capacities range from 1500mAh to 3500mAh.
Attention
An ideal robot vacuum should last for at least 100 minutes, and the life cycle of the battery should be between 18 and 24 months.
While every robot vacuum will recharge automatically, only a few will resume cleaning after that. Most will recharge and remain in the dock until you initiate a cleaning session again.
Botvac Connected models have this feature as well as the top of the range Roombas. Neato added a twist into it with the additional feature called Quick Boost. No need to wait for the entire four hours for the D7 Connected to recharge before finishing the task. It can go for a quick charge to give it the power to finish the task.
4. Value for money
Are you getting value for money in whatever robot vacuum you are buying? This is a very crucial question, and it involves several aspects.
Brand – What's the best robot vacuum brand for pet hair? We have hundreds of brands out there, and it's really important to go with the household names. Some of the best brands include iRobot, Neato, Shark ION, Dyson, ECOVACS, iLIFE, and so on. These top brands are often costly
Cost – Robot vacuums cost between $100 all the way to $1000 and beyond. As mentioned above, the top brands are quite expensive. But features also matter and typically, the more the features, the higher the price.
Warranty & after sales – Robot vacuums often come with a warranty just like most other merchandise. Get the longest warranty there is as it covers you for longer in case your vacuum develops a fault. Stick to the household names because the cheap brands don't honor the warranty.
You also want a robot vacuum with spares and parts readily available.
FAQ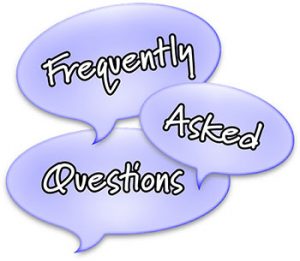 Which is the best robot vacuum for pet hair in 2018?
There are several must-have features that you should look out for in the best robot vacuum for pet hair.
The first is stronger suction power to suck dog and cat hair. Also, many models offer a special bristle-brush for the floor or even rubber extractors that reduce tangling. A mechanism of containing the robot vacuum is also crucial to help homeowners limit the vacuum from reaching some specific area, for example, where the dog is taking a nap, feeding area, and so on. HEPA filters are also critical to ensure efficient air filtration and that all allergens are captured.
Attention
Our recommendation for the best robot vacuum for pet hair in 2018 is the Roomba 980. This is a tried and tested model. Whether you have hardwood, tile, or carpets, the 980 is such a versatile worker and will pick up all the pet hair, dander and skin flakes without a problem. The HEPA filters are very efficient and the coverage impressive.
Which is the best robot vacuum for pet hair in 2019?
While the Roomba 980 wins the tag of best robot vacuum for pet hair in 2018, things will be different in 2019. The new Roomba i7+ seems to be the talk of the town.
The extra self-emptying bin function makes it an excellent deal for pet owners with heavy shedding breeds. It also prevents the build-up of bad odor in the bin as all dirt is emptied after all cleaning. Regarding the navigation system, the iAdapt 3.0 is still a force to reckon. The Imprint Mapping System also makes it possible to clean specific rooms only where you think there is too much dirt.
However, the Roomba i7+ is still untested, so it is a future success from the look of things but so far so good, the Roomba 980 is a great deal.
Which is the best robot vacuum for pet hair and hardwood floors?
Hard floors and hardwood are easy to vacuum because the pet hairs and fur are loosely floating on the floor.
Any robot vacuum with average suction will be able to handle pet hair on hardwood floors.
Here, we are looking at basic models like Roomba 690, Deebot N79s, ILIFE V5s Pro among any others. Now, depending on the length of hair you are vacuuming, you need to choose between the normal brush and a tangle-free brush.
If you have cats, the brush shouldn't worry you much, and in fact, you can even opt for rubber extractors. However, if you have long-haired breeds, always look for a tangle-free brush because the long hairs tend to jam the brush and also the wheels.
The constant pet messes also mean that you will be required to mop often. Now, the hurdle is that mopping is a back-breaking chore and also, water is a disaster to your hardwood floor, especially if it is not sealed.
Important
Consider getting a robot vacuum with mop combo, for example, ILIFE V7s Pro that vacuums and mops simultaneously. The unique idropping technology makes sure that only the required water is released thus exposing your hardwood floor to minimal moisture. With this cheap Chinese robot mop, you can clear all the stains, grimes and pet paws as you vacuum.
Which is the best robot vacuum for pet hair and carpets?
You will agree with me that cleaning carpets is quite a challenge for most robot vacuums. When pet hairs stick on the carpet fabric and thick pile, it makes matters worse. So, what's the best robot vacuum for pets hairs that are on carpets?
The first important aspect is suction power. Go for a vacuum with at least 1000 Pa so that it's able to grab the tiny hairs that stick on the carpet fabric.
Important
Roomba 980 is an excellent choice here, and in fact, it has a dedicated mode for carpets called Carpet Boost that yields 10x more air power. The Botvac D7 Connected also has a similar motor with Turbo mode for carpets.
Another consideration is the brush type, and here, bristle brushes are the favorite. They agitate and loosen dirt on carpets more effectively than rubber extractors. But they wear out faster, and some are too tough on soft rugs.
Which is the best robot vacuum for long hair?
If you have the long-haired dog breeds, which robot vacuum should you choose? The most important feature here is the type of brush system.
Long hairs are known to tangle the brush, and that jams the robot vacuums.
The best brush system for long hairs is a brushless extractor. These won't tangle and are far much durable than bristle brushes.
A good model here would be Roomba 980. But still, a V-design or spiral bristle brush would do well, for example, the one in the Botvac D7 Connected. It's hard for it to tangle and is unforgiving on dirt.
Can robot vacuums for pet hair replace upright and canister vacuums?
When it comes to cleaning performance, upright vacuums are more powerful and indispensable in those heavy duty cleaning tasks.
For example, a robot vacuum won't be able to thoroughly vacuum all the pet hair on a dense carpet that two or three dogs have been lying on for a month.
In this case, you need to use the more powerful regular vacuum; the likes of Bissell CrossWave, Dyson Ball MultiFloor and Hoover FloorMate.
Regarding versatility, regular vacuums are also indispensable.
Upright vacuums are the best for cleaning all kinds of pet messes, whether on the floor, carpet, leather sofas, in the car and just about anywhere.
They come with extra upholstery attachments so you can clean the couches, the vehicle and just any other place where your pets might have left some fur and hair among many other messes.
On the other hand, robot vacuums deal with floors and carpets only and may be air filtration. Their use is limited to the floor so if you have an upright or canister, don't trade it off.
Will my robot vacuum scare my pets?
You have to be concerned about how your pets will react to your vacuum's presence especially during the first days.
Look for a pet-friendly design.
The first thing you want is a quiet robot vacuum as the loud noise is what could probably scare your pets.
The navigation system should also be accurate to avoid hitting the pets. I'm sure your cat or dog won't take it lightly when the vacuum hits its.
But then, it's not in all cases that robot vacuums intimidate pets. We've seen awesome videos of cats riding on Roombas.
How will my robot vacuum avoid obstacles?
Robot vacuums come with navigation systems that tell them where they are, where they are from and where to go next. There are a set of sensors for detecting obstacles and turning away the robot while drop sensors detect stairs and also turn the vacuum around.
Wrapping Up
There you have it, a review of the best robot vacuums for pet hair and a detailed buying guide. If you had trouble shopping or choosing a robot vacuum, we hope that this review will be resourceful.
Subscribe to our price drop alerts, and we'll send you instant notifications when your favorite robot vacuums are at the lowest price!