What are most popular robot vacuum cleaner brands?
BY Andry
Cleaning your home is not one of the most exciting chores that you can do. In fact, it can be said to be one of the most tiresome and boring tasks you can ever do. If you're like me and you hate doing vacuuming, you will find that a robot vacuum cleaner will come in handy. Your house will be spotlessly clean without you lifting a finger or toe.
How Do Robot vacuum cleaners Work?
Robot vacuum cleaners are compact and can reach those hard to get spots. Most of the best brands offer vacuum cleaners which you can operate from apps on your phone or online so cleaning can be done even when you are out of the house. So how exactly do these things work?
A robot vacuum cleaner can clean a whole room as it has inbuilt cameras and sensors which help it to manoeuver its way around. Some are methodical in their cleaning. Others are more random but will get the job done well in the end. A caveat, though; a regular vacuum cleaner will probably give you a squeakier clean outcome than a robot vacuum cleaner.
There are different brands of robot vacuum cleaners, and the following are the top 6 robot vacuum cleaner brands for 2017.
iRobot Roomba Vacuum Cleaner

Roomba was the number one robot vacuum cleaner for 2016 according to a survey carried out by the NPD group. They have several vacuum cleaner brands such as Roomba 980, 960 and 890. These and more can be ordered online from their website with free delivery for every robot you purchase.
All three models come with the iRobot home app which lets you control your cleaner through it. The 960 model can recharge by itself and can connect to a wi-fi connection. The 980 has a carpet boost feature which makes cleaning your carpet easy. The 890 cleans on the schedule you instruct it to operate.
Neato Botvac Robot Vacuums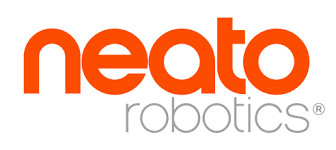 This brand of robot vacuum cleaners claims to have a bigger brush than the competition, and therefore clean better than them. Once it detects low charge, it automatically goes to recharge and consequently resumes cleaning on the same level. You can even give it boundaries where it's not allowed to go into like your pet's food or water bowl, or your child's play area. The boundary markers can be bought from their shops and website.
These robot vacuums also have laser technology that assists them in the mapping out of the rooms in your home. You can connect the latest model (Botvac Connected) to the Wi-Fi in your home, and you don't have to worry about controlling it when inside your home as you can stop, pause and resume the robot's cleaning remotely from the app.
All models come in a characteristic D-shape which allows them to fit easily into corners and provide the most efficient cleaning. This is also where their brush fits in.
Their filters are designed such that even the smallest particles are absorbed giving you the best possible clean. You can give the robot instructions to clean as regularly as once a day.
The company has four distinct models: Botvac D Series, Botvac D3 Connected, Botvac D5 Connected, and Botvac Connected. Botvac Connected is the most recent with Wi-Fi connectivity.
Dyson Vacuum Cleaners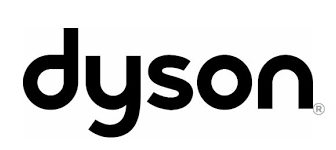 Dyson produces one great robot vacuum cleaner which it claims has the power of a standing vacuum in it. The brand is the only one to produce a vacuum with tank tracks which assist in speed and balance as it is working.
Their robot vacuum is called 360 eye because of its 360-degree vision.
The vacuum is, however, quite larger than the rest of the brands on the market. It also has an app where you can schedule cleaning times for your vacuum.
ILife Automatic Vacuum Cleaners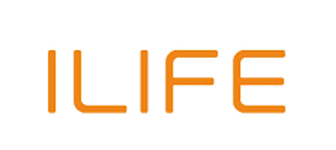 ILife Vacuum Cleaners come in two main series; A and V series. The A series provides the most recent smart technology, while the V series provides you with a more user-friendly approach. If you love technology and wish to take advantage of this brand's best features, then the A series is for you. However, if you prefer a more user-friendly vacuum, then you should go for the V series.
There are a variety of models to choose from iLife namely the A6, A4s, the V3s Pro, and V5s Pro all of which come in a standard round shape. The A6 is powerful and best for cleaning carpets, wood and tile surface. It is also one of the most beautiful robot vacuum cleaners with its tempered glass top. This model has a simple power button which you turn on, and it does your work for you.
The A4s comes with a remote control which controls the vacuum. It can clean for up to 140 minutes over a 2100 square foot area. It automatically goes to recharge and then resumes cleaning. The A4 model is the same as the A4 except for the mini room mode that is enabled on the A4s. Lastly, V5s Pro models have wet mopping and idripping technology to really clean out grime on hard surfaces. With the idripping technology, the robot's lights go off when the robot is on, and when it is releasing water.
bObsweep Robot Vacuum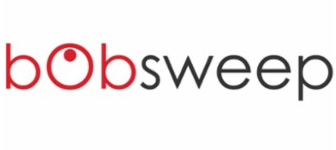 This brand of vacuum cleaners offers theirs in a round shape. The three best models are the Bob PetHair Plus, bObi Pet and bObi Classic. The Bob PetHair Plus is the strongest vacuum in this brand's portfolio of robot vacuums. It contains 4 times as much suction power to ensure maximum cleanliness. It also comes with a separate wet mop.
The Bob PetHair Plus has a store where it holds water and cleaning solution that is released during cleaning. The bObi Pet is the most aesthetically pleasing of all three models. It comes with a digital boundary marker, so the machine only cleans where you want it to.
Lastly, the Bob classic is the most compact of the selection at bObsweeper. It has over 80 sensors which mean it is very flexible as it does your cleaning.
Conclusion
With all these brands to choose from, one can easily be confused on the best of the best robot vacuums to choose. Each one has it's own attributes. For example, although it does not have remote access technology, ILIfe products are very popular among consumers for their simple robot cleaners.
Roomba was dubbed the best in 2016, and with a reason. But if we had to pick one, which we do, then it would be the Neato Botvac brand of vacuums whose D shape is different from any other on the market, giving it good corner control and better brush technology and is remote access enabled. It is on the pricier side but is well worth it.