Dyson vs Miele – What's The Best Vacuum Brand?
BY Richard Harrison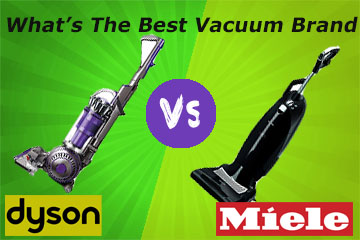 One of the most important considerations when buying vacuum cleaners is the brand. It's always recommended that you pick the popular brands because of the excellent reputation when it comes to performance and service.
But what if you are torn in between two popular brands like Miele and Dyson?
That's among the biggest dilemmas of many homeowners when shopping for these cleaners.
We've already done some reviews challenging Dyson with other household names like Shark, Hoover, and Bissell. Today, we want to introduce another interesting vacuum brand called Miele.
To make sure that you get the most out of this review, we compared all the types of vacuums from the two brands. So, whether you are looking for a stick vacuum, canister or upright, this comparison review has got you covered.
Before we go to the main review of the models, here are some interesting facts about the two brands.
About Dyson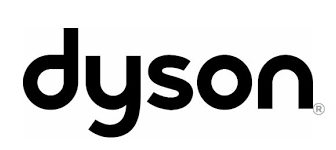 Established in 1991, Dyson is arguably the best vacuum brand with exploits in other appliances including fans, humidifiers, dryers, lighting, and so on.
Important
The company is known for exemplary innovation and cutting-edge technology. In its early years, the focus was largely on vacuum cleaners with the aim being the realization of a powerful vacuuming system, and today we have a masterpiece in Dyson's Patented Cyclonic Separation Technology.
The founder himself is an inventor and is perhaps the reason for Dyson's strong emphasis in research and development. Dyson has engaged several top brands in Patent infringement lawsuits, including Hoover and Samsung who they accuse of using their Patented technology.
Dyson has held a good chunk of the market share for quite some time now, but unfortunately, several other brands have caught up. It has been so hard to stay afloat in the market that has now been invaded by Chinese manufacturers.
Household names like Shark and Miele are also becoming proactive in innovation as well as marketing, a situation that has made Dyson uncomfortable in the market. Just recently, the company head announced that they were shifting to electric cars manufacturing in Singapore. But all the same, Dyson vacuums remain a force to reckon.
About Miele

Miele is a German family-owned company that is in the business of general appliances. Unlike Dyson that owes much of its success and popularity to vacuums, Miele is known for an extensive range of appliances; from cooking appliances to cleaning equipment and so many other stuff.
The company was started almost 120 years ago by Carl Miele and Reinhard Zinkann. Unlike Dyson, there is no much hype around Miele because the focus here is on appliances as a whole, unlike Dyson whose main business is centered around vacuums.
Important
However, Miele is also a top innovator with a wide range of vacuums; from the stick options to the regular upright vacuums.
Miele may not have been so popular out of Germany in the past, but after setting up shop in the United States, the German brand had gone international. Even though it doesn't control the vacuum market right now, it's undoubtedly giving the big players a headache.
Today, Miele brushes shoulders with the likes of Shark, Bissell, Hoover, and Dyson. The brand is not in the US alone, just recently, Miele ventured into the UAE market where it has witnessed a 200% growth.
What's the best choice: Miele or Dyson?
Now, having looked at both brands, it's time we get into the business of the day; comparing Dyson and Miele vacuum cleaners. There are different types of vacuums with the two brands Miele and Dyson manufacturing all the types.
In this comparison review, we have compared the upright models, canister vacuums and the stick and handheld options. If you want to buy an upright vacuum, there is a section that compares Dyson and Miele upright vacuums.
For those who are looking for the canister vacuums., we also have a section for that, as well as another that will handle stick and handheld vacuums.