? Roborock S5 vs Neato D7 Full Face to Face Comparison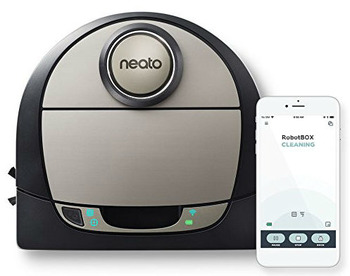 Botvac Neato D7 Connected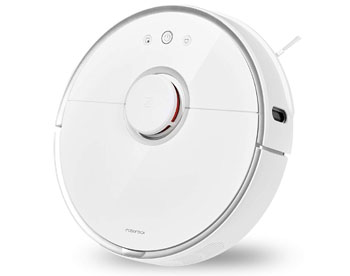 Roborock S5 Robotic Vacuum
Price History Chart
Price history Botvac Neato D7 Connected

| Type | Price | When |
| --- | --- | --- |
| Current | 480$ | February 25, 2021 |
| Highest | 829$ | March 26, 2019 |
| Lowest | 300$ | July 28, 2020 |

Last price changes

| Date | Price |
| --- | --- |
| Feb 7, 2021 | 480$ |
| Feb 1, 2021 | 575$ |
| Jan 28, 2021 | 800$ |
Price history Roborock S5 Robotic Vacuum

| Type | Price | When |
| --- | --- | --- |
| Current | 600$ | February 25, 2021 |
| Highest | 655$ | October 6, 2020 |
| Lowest | 307$ | January 20, 2021 |

Last price changes

| Date | Price |
| --- | --- |
| Feb 1, 2021 | 600$ |
| Jan 25, 2021 | 420$ |
| Jan 21, 2021 | 600$ |
Which is the best robot vacuum between Roborock S5 and Neato D7 Connected? That's what we want to find out in this comparison review.
In the past few years, we have seen Chinese brands taking center stage in the American robot vacuums market. Leading the pack from the east is Xiaomi, Roborock, iLIFE, and ECOVACS. As for the west, the frontier is held by iRobot which is famous for Roomba's and Neato Robotics.

Cleaning System
Cyclone 3D Cleaning System
Brushes
Side and rolling Self-adjustable brushes
Wifi Connected/App Control
Good choice
Wifi Connected/App Control
Best choice
Cleaning System
Cyclone 3D Cleaning System
Brushes
Side and rolling Self-adjustable brushes
Wifi Connected/App Control
Important
Neato and Roborock are vicious competitors. They are in the same price range and share quite a lot. But one of them is outrightly superior to the other. Keep it right here to know which one is the winner and why.
But just before that, a short brand comparison.
Roborock vs. Neato Robotics
Neato Robotics is a California based robot vacuums company established in 2005 with Vorwek as the parent company. It has an extensive product range; from the original Neato XV series to the current Botvacs series.
Why we like Neato D7
Thorough wall edge cleaning – The D-Shape design with CornerClever Technology guarantees better wall, edge, and corner cleaning than round shaped vacuums.
5GHz WiFi – The Neato D7 Connected is the first robot we have tested that comes with 2.4GHz WI-FI and 5GHz WI-Fi as well.
Turbo mode – This vacuum has a Turbo mode where it steps up suction power to 1500Pa.
True HEPA filtration – Neato comes with a true HEPA filter which can filter down to 0.3 microns and have a 99.97% efficiency.
Quick Boost– When the battery is low, the cleaner will calculate the amount of power required to get the job done and get just that instead of recharging for the entire 3 – 4 hours.
Roborock
is a relatively new brand that branched out from the larger Xiaomi Group just recently. It is the same company that manufactured the Xiaomi Mi robot vacuum but under the brand Xiaomi.
Attention
The Roborock S5 is the most popular model so far and comes in three versions – S50, S51, S52, and S55. It was released in October 2018.
Why we like Roborock S5
Color variety – There are four color choices; rose gold, white, blue and black.
2-in-1 cleaning – Besides vacuuming, the S5 will mop floors.
Super suction – Roborock has a powerful motor that generates 2000Pa making it more potent than Neato and even Roomba 980.
Extended runtime – It can run for a cool 150 minutes courtesy of a 5200mAh battery.
Similarities & Differences
Neato and Roborock have so much in common.
The duo has the same navigation system, but they are branded differently. Neato's navigation is called LaserSmart while Roborock calls it LDS. This is a SLAM based navigation, and even though it may not be better than Roomba's VSLAM navigation, we're glad the floor scanning is top notch.
All the two vacuums are smart and work with Google Assistant and Amazon Alexa. The app features are also the same. Enjoy the convenience of Zone Cleaning, Clean map reports, invisible barriers, and so on.
What about the differences?
First, Roborock vacuums and sweeps simultaneously while Neato will vacuum only.
Another difference is regarding the shape. Roborock is round shaped while Neato is D-Shaped.
The connectivity is also different. Even though they all have WiFi, Neato has two bands; 2.4GHz and 5GHz bands.
Neato D7 also has a larger 0.7L dust box while Roborock has a 0.48L bin.
In terms of runtime, Roborock has a more powerful battery that can do 150 minutes whereas Neato can manage only 120 minutes.
Our Recommendations
In this section, we want to recommend the best robot vacuum for different needs.
Who does the Neato Botvac D7 Suit Best?
Pet owners – The spiral brush and HEPA filters mean that no hairs will tangle the brush and all pet-related allergens will end up in the filter.
Allergy sufferers – Only true HEPA filters can get rid of the allergens like Fel d1 protein. Neato has this filtration system so it should be number one on an allergy sufferer's wish list. Roborock doesn't have true HEPA filters, and even though they may be efficient, they can't filter down to 0.3 microns.
Homes with dead spots – Some expansive home layouts leave a lot of dead spots even with WiFi mesh systems. If you can switch to 5GHz, Neato is ready for the task.
Who does the Roborock S5 Suit Best?
Inter Milan fans -The Roborock S5 is an Inter Milan themed S5 – a great gift for the Italian Series A outfit's fans.
Value buyer – The S5 includes a vacuum and mopping robot. You don't have to spend any more on a dedicated robot mop like Braava. The best thing is that it is still affordable than Neato.
Hardwood floor owners – The mopping function ensures your floors are cleaned with minimal water.
Large apartments – The extra 30 minutes runtime will ensure the entire floor is cleaned before the battery is drained.
High pile carpets – The 2000Pa suction power is the best for high pile carpets. In this high-performance mode, Roborock performs better than Roomba's Carpet Boost.
Frequently Asked Questions
Roborock S5 vs Neato D7: which robot vacuum is the best for carpets and pet hair?
Both vacs cope perfectly with pet hair and carpets. However, Roborock offers higher 2000 Pa suction and Carpet Boost technology. Neato D7 cannot automatically increase suction on carpets and provides 1500 Pa of maximum power.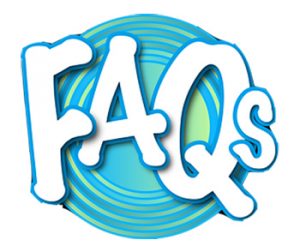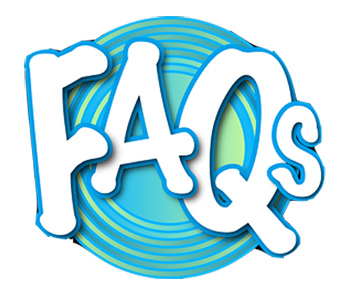 Can Neato D7 learn my house?
Neato D7 robot uses mapping navigation. It means the device scans your dwelling and remembers it in the form of maps. Neato also features multiple floor plans to save several maps of multi-story houses.
How does Roborock S5 mop the floor?
To start mopping, you`ll need to install a 140 ml water tank and a mop cloth. Then your robot steadily wet the cloth and wipe the floor. Roborock S5 provides even mopping without leaks and puddles.
How can I connect my robot vacuum to Alexa?
To connect both Roborock S5 and Neato D7, you`ll need to download special mobile apps – Mi Home for Roborock and Neato app for the D7 vac. Then connect your robot to WiFi, turn on your Alexa, and follow the instructions of the apps.
Our Verdict
The Roborock S5 may be a new entrant in the market considering the Neato D7 came earlier.
But it has been quick to dethrone both Roomba 980 and Neato D7 which were two of the best robot vacuums in the market. The mopping function gives it an edge over Neato Botvac D7. Remember, it also has a longer runtime than Neato, and above all, it's suction power is higher than Botvac by 25%