🥇 iLIFE V5s Pro vs. Xiaomi Mi Vacuum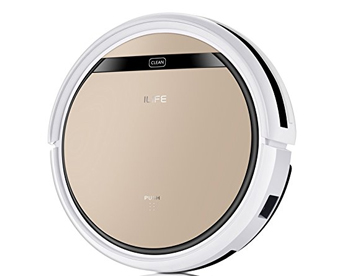 ILIFE V5s Pro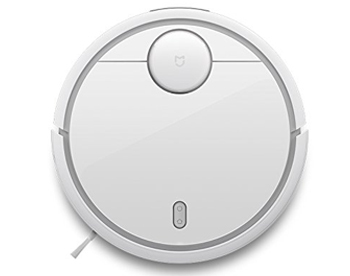 Xiaomi Mi
Best Robot Vacuum Deals Today
Price History Chart
Price history ILIFE V5s Pro

| Type | Price | When |
| --- | --- | --- |
| Current | 136$ | July 10, 2020 |
| Highest | 245$ | September 18, 2019 |
| Lowest | 100$ | December 10, 2019 |

Last price changes

| Date | Price |
| --- | --- |
| Jul 8, 2020 | 136$ |
| Jul 7, 2020 | 125$ |
| Jul 6, 2020 | 136$ |
Price history Xiaomi Mi

| Type | Price | When |
| --- | --- | --- |
| Current | 481$ | July 10, 2020 |
| Highest | 481$ | June 18, 2019 |
| Lowest | 400$ | June 5, 2019 |

Last price changes

| Date | Price |
| --- | --- |
| Jul 2, 2020 | 481$ |
| Jan 14, 2020 | 480$ |
| Jan 10, 2020 | 430$ |
You will agree with me that China is taking over the robot vacuums industry. Today, we want to compare two of the best selling Chinese models; iLIFE V5s Pro vs. Xiaomi Mi Vacuum.


Navigation

360-degree Laser Distance Sensor

Best choice

Navigation

360-degree Laser Distance Sensor

If you are on the lookout for an affordable robot vacuum, these two should be on your wish list. In this comparison review, we want to highlight the similarities and differences between the two models.

But before that, here is an overview of the two robot vacuums.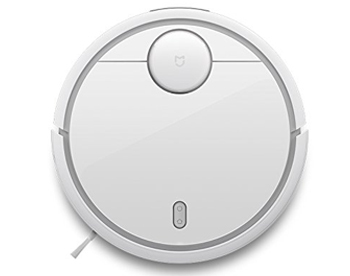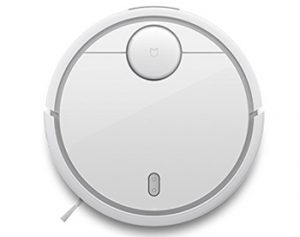 Xiaomi is one of the most popular Chinese brands which manufactures a wide range of electronics and appliances.
The Xiaomi Mi vacuum was designed and built by Roborock, a little known brand, but under the Xiaomi conglomerate.
This robot vacuum is best known for it's sleek and stylish design. By the time of its release, it was the most potent robot vacuum delivering 1800Pa in high power mode.
The robot uses the LDS navigation system and has been engineered with 2.4GHz Wi-Fi for app and voice control operation.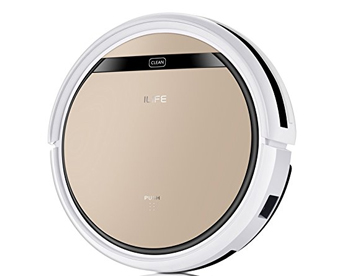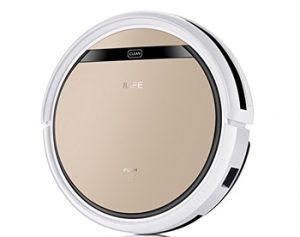 iLIFE is another popular Chinese robot vacuum brand. It is among the best affordable robot vacuums, especially from the fact that it incorporates a robot vacuum, and mopping function. The V5s Pro will set you back less than $200.
It is imperative to note that the V5s Pro is an upgrade of the base model, the V5s.
So what new features does the Pro version bring on board?
The Pro model has a Max mode function which boosts suction power when necessary. It also has i-Dropping technology and slightly longer runtime.
iLIFE V5s Pro vs. Xiaomi Mi Vacuum Similarities
Chinese brands – iLIFE and Xiaomi and both from the Chinese frontier, and that explains why they are cheaper compared to the UK brands like Dyson and the American counterparts – Neato and iRobot.
3-stage cleaning system – The two vacuums all use the same three-stage cleaning principle. The dirt is swept, agitated and lastly, sucked into the bin.
Brush system – The primary brush of the ILIFE and Xiaomi are all similar with just a few negligible distinctions.
HEPA style filtration – Both iLIFE and Xiaomi use HEPA style filters, and even though the efficiency may be 99%, they can't filter down to 0.3 microns like true-HEPA filters making them unsuitable for allergy sufferers.
SLAM navigation – Both units depend on the SLAM algorithm for localization. They have onboard sensors for detecting obstacles and stairs while the rest are for sending laser beams to the walls and when the rays bounce back to the robot, it calculates its position in relation to the walls and other landmarks.
Xiaomi Mi Vacuum vs. iLIFE V5s Pro Differences
Dimensions and weight – iLIFE has a much low profile design compared to Xiaomi. Weighing only 4.5lbs, it has a diameter of 11.8-inches and stands at 3-inches. On the other hand, the 8.4lbs Xiaomi has a 13.58-inches diameter and stands at 3.78-inches.
Cleaning orientation – Xiaomi will sweep and vacuum only whereas the iLIFE V5s Pro has been designed to sweep, vacuum, and mop simultaneously. It comes with a water tank, damp mopping cloth and a water tank with i-dropping technology.
Suction power – Xiaomi is a more potent robot vacuum with a powerful motor that puts up 1800Pa in Turbo mode. On the other hand, iLIFE V5s Pro delivers a paltry 850Pa in Max mode.
Side sweeping brush – iLIFE includes two side-sweeping brushes on either side while Xiaomi comes with only one.
Runtime and power management – Xiaomi boasts a powerful 5200mAh battery that lasts for a cool 150 minutes, and besides the automatic recharge, it will resume cleaning automatically. As for the iLIFE V5s Pro, it runs for around 110 minutes, and even though it recharges automatically, there is no resume function.
Smart connectivity – The iLIFE V5s Pro notably misses out on the world of smart connectivity as it lacks Wi-Fi – instead, a remote controller is provided. As for Xiaomi, you can operate it via the mobile app or using Alexa courtesy of 2.4GHz Wi-Fi compatibility.
Floor mapping and scanning – Xiaomi has an elaborate floor mapping and scanning system, and this enables it to navigate methodically though it doesn't save floor maps. As for iLIFE, the robot moves randomly, and that's why it may miss some spots and takes longer to clean.
Who should buy iLIFE V5s Pro?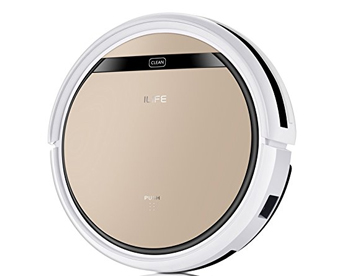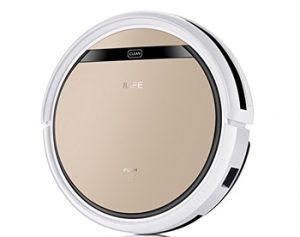 The V5s Pro is first of all suited for all bare floors, but hardwood floor owners should have it as a priority courtesy of the mopping function. The V5s Pro sweeps, vacuums and mops and ensures minimal water contact on your floor.
Pet owners will also like the V5s Pro as it wipes out the stubborn urine stains and grimes as well as paw marks that cats and dogs leave behind.
Buy the V5s Pro also if you are on a tight budget and you don't want to spend more on a dedicated robot mop.
Who should buy Xiaomi Mi Vacuum?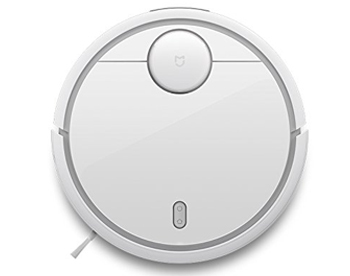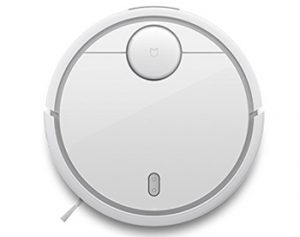 As for Xiaomi, it is also an excellent choice for bare floors and all types of carpets as well (both low pile and high pile carpets and shags).
It is also the best choice for pet owners and homes with large floor areas to be covered.
We also recommend the Xiaomi Mi vacuum for smart home enthusiasts as it comes with Wi-Fi for app and Alexa compatibility.
For high traffic rooms and large apartments, it is also the best choice because of the elaborate floor mapping and most importantly, longer runtime and resume function.