🥇 Eufy 15c Max vs. 25c Comparison Review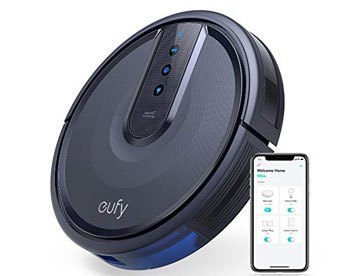 EUFY Robovac 25C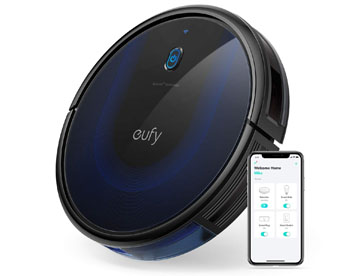 EUFY RoboVac 15C MAX
Price History Chart
Price history EUFY Robovac 25C

| Type | Price | When |
| --- | --- | --- |
| Current | 121$ | January 25, 2021 |
| Highest | 299$ | September 16, 2019 |
| Lowest | 110$ | September 23, 2020 |

Last price changes

| Date | Price |
| --- | --- |
| Jan 24, 2021 | 121$ |
| Jan 16, 2021 | 130$ |
| Jan 15, 2021 | 155$ |
Price history EUFY RoboVac 15C MAX

| Type | Price | When |
| --- | --- | --- |
| Current | 260$ | January 25, 2021 |
| Highest | 280$ | July 13, 2019 |
| Lowest | 176$ | August 5, 2020 |

Last price changes

| Date | Price |
| --- | --- |
| Jan 23, 2021 | 260$ |
| Jan 22, 2021 | 259$ |
| Jan 18, 2021 | 260$ |
Eufy is among the most popular robot vacuums brands. The company has several models in the market, and selecting one can be a challenge when shopping.
In today's article, we want to focus on two models; Eufy 15c vs. 25c. These are great models when you are on a budget, and you do not want to sacrifice the convenience of smart connectivity. As the names suggest, the two are connected robot vacuums meaning they have Wi-Fi.
But are there any other similarities? In addition, what brings the price difference? That is what we want to find out in this review. We will also be revealing who should buy what model and why. But just before that, an overview of the two models will do us good.

Product name
EUFY Robovac 25C Robot...
eufy by Anker, BoostIQ...
Cleaning Modes
auto, edge, spot, single room
Best for...
Cleans Hard Floors to Medium-Pile Carpets
Nice choice
Product name
EUFY Robovac 25C Robot...
Best choice
Product name
eufy by Anker, BoostIQ...
Cleaning Modes
auto, edge, spot, single room
Best for...
Cleans Hard Floors to Medium-Pile Carpets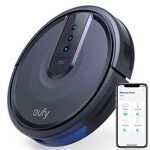 This is a base model that came to replace the Eufy 20c though there are no major differences.
It is a great affordable robot vacuum if you have bare floors and carpets.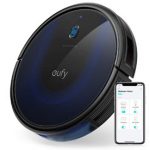 As the name suggests, this is an upgrade of the Eufy 15c.
The Max model comes with higher suction power (2000Pa), and that makes it best for bare floors, and carpets as well.
Eufy 25c vs. 15c Similarities
Design and shape – The Eufy 25c and 15c Max are both round-shaped robot vacuums, but the dimensions and weight are a little bit different. But of importance is the fact that both models are under 2.85-inches allowing them to go under most low clearance furniture where dirt hides.
BoostIQ Technology – This is among Anker's best innovation that works by adjusting suction power automatically. The Eufy 15c Max and Eufy 25c both come with the feature only that the suction power is different. On bare floors, it remains inactive, and when the robot detects carpets, BoostIQ is activated within 1.5 seconds.
Brush system – Both vacuum cleaners feature a triple-brush system and a side sweeping brush as well.
Scheduling – The Eufy 25c, 15c, and 15c Max all come with an easy to use scheduling function. Program what time you want your robot cleaner to work, and it will complete the job.
Bin capacity – The new Eufy 15c Max features a larger 0.6L bin making it best for homes with pets and a lot of dirt. This is the same as the Eufy 25c, and both lack a full bin indicator mechanism – unless you set notifications.
Smart connectivity – As mentioned earlier, the two robot vacuums are connected models meaning they have Wi-Fi. They are compatible with 2.4GHz Wi-Fi, allowing for Smartphone app operation and Alexa/Google Assistant compatibility.
Battery and power management– Anker is famous for its batteries and in the Robovac 15c and 25c, a 2600mAh battery has been included. It can run for 100 minutes when BoostIQ is not activated. The recharge time is 2 – 3 hours but none of them resumes cleaning after recharging.
Navigation – Robovac 15c Max and 25c use a SLAM navigation algorithm. The sensors send a beam to the walls, and when they bounce back, the robot can know its position in relation to the walls. Also, there are anti cliff sensors and obstacle detection sensors for safety.
Climbing threshold – The two vacuums have large offroad wheels that can go over a 0.63-inch threshold.
Floor mapping – The Eufy 25c and 15c Max lack an elaborate floor mapping system meaning they clean in a random pattern.
Find My Robot – In large apartments, your robot may get stuck, so finding it could be a problem. But with the Find My Robot feature, you can quickly locate it. Only the Eufy 15c Max boasts this feature and can be accessed from the App.
Eufy 25c vs. 15c Max Differences
Suction power – One of the profound differences between the two vacuums is the suction yield. The Eufy 25c delivers a maximum of 1500Pa when BoostIQ is activated, making it ideal for bare floors, pet hair, and low pile carpets. On the other hand, the Eufy 15c Max steps up suction power to 2000Pa when BoostIQ is activated. This makes it a great deal for bare floors, pet hair, and all types of carpets including Flokati rugs and shag carpets.
Operation noise – Now that the two have different suction power, the operation noise will definitely vary from one model to the other. The Eufy 25c offers quieter operation ranging between 55 and 60db. On the other hand, the Eufy 15c Max is a bit louder at 65 dB when BoostIQ is activated.
Touch controls – The Robovac 25c comes with a larger touchscreen panel with three controls and a Wi-Fi signal at the top. On the other hand, the Robovac 15c Max has a single power button – not touch-enabled.
Who Should Buy Eufy 25c?
The Eufy 25c is a great vacuum cleaner for homeowners on a tight budget. It delivers excellent cleaning performance on a range of bare floors, including hardwood, tile, and linoleum.
It is also ideal for home with pets, especially cats and short haired dog breeds. Buy the Eufy 25c also if you have low to medium pile carpets if you have no future ambitions of buying high pile carpets, shags and rugs.
Who Should Buy Eufy 15c Max?
The Eufy 15c Max may seem to be a less potent model, but it offers the best cleaning performance. Buy this vacuum if you have bare floors (tile, vinyl, linoleum, and hardwood).
It also works best in homes with pets, regardless of the length of the hairs. Now, if you are looking for a vacuum for carpets, this is the best deal courtesy of the 2000Pa suction power, higher than what Roomba 980 offers.
Frequently Asked Questions
What is the difference between EUFY 15c and 25c?
The models are quite similar, and the only important difference is power. Eufy 25C offers 1500 Pa suction, while Eufy 15C is more powerful with its 2000 Pa. Also, they the 25C does not have a HEPA filter.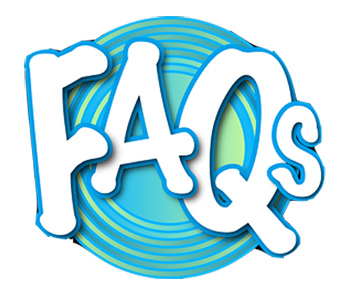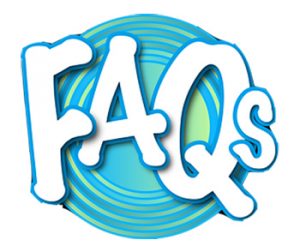 How often should I run my robot vacuum Eufy 25c?
As Eufy 25C works with the smartphone app and provides users with scheduling function, you can run it as often as you wish. Set the days and the time of cleaning like daily vacuuming or every two days in the morning or evenings, etc.
Can a EUFY 15c replace a vacuum?
Eufy 15C deals with hardfloors and carpets, but the practice shows that it cannot completely replace a common vacuum. A robot vacuum cleaner is perfect for daily maintenace of cleanliness. However, if you have a multi-story house with challenging surfaces like high-piled carpets, carpeted stairs, hard-to-reach places, you`ll need a more powerful and handy vacuuming device.
Eufy 15C vs 25C: which robot vacuum has higher suction?
Eufy 15C provides up to 2000 Pa suction, when Eufy 25C maximum is 1500 Pa. Thus, the first model is more powerful.
Eufy Robovac 15c vs 25c: which robot is better for allergic people?
Eufy 15c is the best option for families with children, allergic people, and pets. It is equipped with HEPA filter that traps 99.97% of particles. Eufy 25c doesn`t offer such level of filtration.