🥇 Deebot Ozmo 930 vs. Xiaomi Roborock S5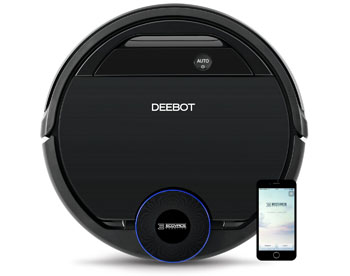 ECOVACS DEEBOT OZMO 930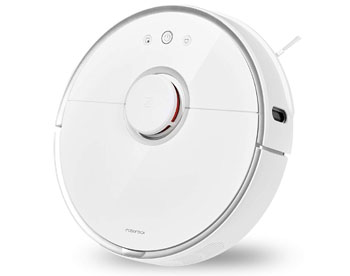 Roborock S5
Best Robot Vacuum Deals Today
Price History Chart
Price history ECOVACS DEEBOT OZMO 930

| Type | Price | When |
| --- | --- | --- |
| Current | 239$ | July 10, 2020 |
| Highest | 828$ | June 23, 2019 |
| Lowest | 216$ | May 14, 2020 |

Last price changes

| Date | Price |
| --- | --- |
| Jun 29, 2020 | 239$ |
| Jun 19, 2020 | 240$ |
| Jun 9, 2020 | 239$ |
Price history Roborock S5

| Type | Price | When |
| --- | --- | --- |
| Current | 360$ | July 10, 2020 |
| Highest | 570$ | July 13, 2019 |
| Lowest | 321$ | June 23, 2020 |

Last price changes

| Date | Price |
| --- | --- |
| Jul 10, 2020 | 360$ |
| Jul 8, 2020 | 456$ |
| Jul 6, 2020 | 360$ |
In today's robot vacuum comparison review, we have an epic battle between Deebot Ozmo 930 vs. Xiaomi Roborock S5, which are two of the best models from the Chinese frontier.


Cleaning System

OZMO Mopping Technology, Adaptive Floor Sensing Technology

Cyclone 3D Cleaning System

Brushes

Side and rolling Self-adjustable brushes

Wifi Connected/App Control

Good choice

Cleaning System

OZMO Mopping Technology, Adaptive Floor Sensing Technology

Wifi Connected/App Control

Best choice

Cleaning System

Cyclone 3D Cleaning System

Brushes

Side and rolling Self-adjustable brushes

Wifi Connected/App Control

In this article, we have discussed all the similarities and differences between these two models. But before that, here is a short overview of the two brands and the models.
Xiaomi
Xiaomi features in this review with their Roborock series of vacuums. The Xiaomi Roborock S5 is the best Xiaomi vacuum and maybe the last now that Roborock which used to manufacture Xiaomi vacuum branched away to work as an independent brand.
Why we like Xiaomi S5
Super suction – The powerful motor delivers a maximum of 2000Pa while the OZMO has a paltry 1,000Pa.
2-in-1 Cleaning – With this vacuum cleaner, you don't need a dedicated mop as it vacuums and mops simultaneously.
Extended runtime – Xiaomi built this vacuum with a high capacity 5,200mAh battery with auto recharge and resume function.
Larger cleaning area – Because of the longer runtime, the cleaning area is extensive as well. It can do up to 2,700 sq. ft.
Zone Clean Up – Map a specific spot where you want the robot to clean instead of it cleaning the entire house.
Manual Cleaning – The Xiaomi app allows you to manually drive your robot and direct it to the dirt hotspots.
Virtual walls – Set invisible boundaries on the mobile app and that's it – no nodes or physical markers.
Ecovacs
This is a popular Chinese brand known for its cheap robot vacuums, for example, the Deebot N79s. The Ozmo 930, however, is not a cheap model, but then, the features and performance justify the high price tag.
Why we like Deebot Ozmo 930
2-in-1 Cleaning – OZMO 930 will vacuum and mop simultaneously, so you don't need a dedicated mop.
Interchangeable cleaning head – Choose between the brushroll for carpet vacuuming and the suction only head for bare floors.
Two side brushes – No dirt will be left behind courtesy of the dual side sweeping brushes. This is compared to the single side brush in Xiaomi.
Digital boundaries – On the Ecovacs Home app, the Deebot 930 allows you to draw virtual boundaries.
Area Cleaning – This is a feature similar to Zone Cleaning that allows you to vacuum specific areas instead of the entire house.
Deebot Ozmo 930 vs. Xiaomi S5 Similarities
Even though these two are from different brands, they share some key features. Here are the similarities;

2-in-1 Cleaning – The Ozmo 930 and Xiaomi S5 will both vacuum and mop simultaneously and offer wet mopping as well.
SLAM navigation – The two vacuums use Laser Distance Sensors (LDS) for localization. They are backed up by obstacle detection sensors and drop sensors.
Auto-recharge and resume – The two cleaners have different runtimes but will all recharge automatically and resume cleaning.
Smart connectivity – Xiaomi and Ecovacs are smart home ready. They support 2.4GHz WiFi and work with mobile apps and voice control.
Xiaomi Roborock S5 vs. Deebot Ozmo 930 Differences
Despite the similarities, the differences between these two robot vacuums are more profound. Here are the distinctions.

Design and dimensions – The Ozmo is slightly bigger and heavier than Xiaomi. It has a diameter of 13.94-inches, stands at 4.02-inches, and weighed 10.14 on our kitchen scale. Xiaomi is slimmer at 3.79-inches, 13.9-inches in diameter and weighs 8.7lbs.
Suction power – Xiaomi is more potent when it comes to suction power. It delivers a cool 2000Pa while Deebot manages only 1,000Pa.
Brush system – Xiaomi has a primary brush and a single side sweeping brush. Deebot has interchangeable primary brush and two side-sweeping brushes.
Autonomy – Xiaomi has a longer runtime courtesy of a bigger 5200mAh battery that lasts it for 150 minutes while the Deebot does just 100 minutes.
Who should buy Xiaomi S5?
Buy the Xiaomi Roborock S5 if you have;

Low clearance furniture – At 3.79-inches, Xiaomi is at least slim and will creep under most furniture without getting stuck.
Tight budget – You will save a few hundred bucks with this model. The Ozmo costs around $450 while the Xiaomi costs about $300.
Carpet owners – The 2000Pa suction power is best for all types of carpets, including high pile and shags.
Large apartment owners – The longer runtime ensures that the apartment is thoroughly cleaned on a single charge.
Multi rooms and restricted zones – Use the digital barriers to set limits where the vacuum is not supposed to cross.
Who should buy Deebot Ozmo 930?
Large apartment owners – The Ozmo cleans in a systematic pattern ensuring entire level coverage in the shortest time possible.
Busy homes – The Area Cleaning function come in handy when dealing with specific dirt spots.
Homes with pets – The Ozmo 930 has been designed to pick up pet hair from carpets and bare floors. It will also wipe away pet paw marks left on hard floors and pet stains like urine.
Homes with multi rooms and restricted zones – The Ozmo comes with digital boundaries which come in handy when cleaning multi rooms and restricted areas.
Frequently Asked Questions
Can Deebot Ozmo 930 mop the floor?
Deebot Ozmo 930 is a 2-in-1 robot, which combines the vacuuming and mopping fuctions in one case. So, this model can mop the floor, using a removable water tank and special fiber cloth.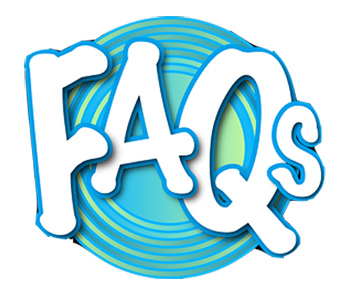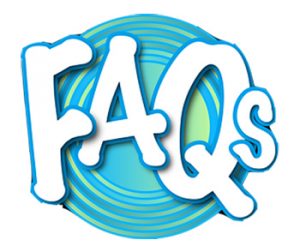 Why is Xiaomi Roborock S5 more expensive than Deebot Ozmo 930?
The difference in prices can be explained by the difference in functionality. Roborock S5 is similar to Ozmo 930, but it offers twice greater suction (2000 Pa vs 1000 Pa), a more capacious battery with 40 minutes longer run time, and a bigger dustbin.
How do I connect my Roborock s5 to WiFi?
Roborock S5 is compatible with Mi app and uses a WiFi connection. To turn on this function, install the Mi app on you smartphone. Then open the My Device page and add a new robot. The final step is the resetting of the WiFi. For it, open the top panel on the robot case, find the WiFi indicator, press the Spot cleaning button and the Recharge button simultaniously, and hold them for 3 seconds. You`ll see the stable light on the indicator, which means the WiFi connection is completed.
Roborock S5 or Deebot Ozmo 930: which robot vacuum is more powerful?
Among these two models, Roborock S5 shows greater suction power. It can produce up ro 2000 Pa custion, while Ozmo 930 has twice weaker 1000 Pa.
Summary
The Deebot Ozmo 930 vs. Xiaomi Roborock S5 battle is an unending one. Each model has its advantages and disadvantages.
The Ozmo comes with a little more sophisticated features but the Xiaomi Vacuum 2 packs raw cleaning power.
The choice between the two is not entirely a matter of choice.
Buy the Xiaomi if you have carpets and forget about the conveniences of digital boundaries.
But if you want full convenience, the Ozmo 930 is a great choice, but it is not potent when it comes to suction power.