? 360 s6 vs. Roborock S50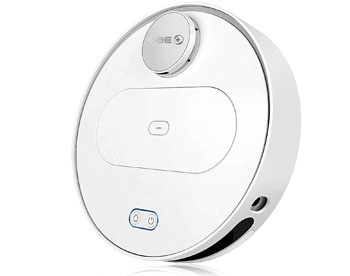 360 Robot Vacuum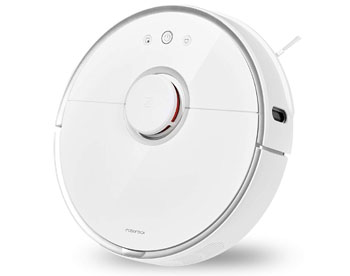 Roborock S50
Price History Chart
Price history 360 Robot Vacuum

| Type | Price | When |
| --- | --- | --- |
| Current | 370$ | March 1, 2021 |
| Highest | 485$ | August 12, 2020 |
| Lowest | 256$ | January 17, 2021 |

Last price changes

| Date | Price |
| --- | --- |
| Jan 29, 2021 | 370$ |
| Jan 20, 2021 | 369$ |
| Jan 17, 2021 | 256$ |
Price history Roborock S50

| Type | Price | When |
| --- | --- | --- |
| Current | 420$ | March 1, 2021 |
| Highest | 655$ | October 6, 2020 |
| Lowest | 307$ | January 20, 2021 |

Last price changes

| Date | Price |
| --- | --- |
| Mar 1, 2021 | 420$ |
| Feb 1, 2021 | 600$ |
| Jan 25, 2021 | 420$ |
With the slowdown of American and UK robot vacuum brands, their Chinese counterparts are continuing to dominate the scene with their high-tech and affordable robot vacuums.

Today, we want to compare two popular models; 360 s6 vs. Roborock S50 which have taken the market by storm.

One thing you realize about 360 is that they have just replicated the Roborock S5 but has it matched the ingenious technology from Xiaomi.

That's what we are about to find in this comparison review.


Cleaning System

Cyclone 3D Cleaning System

Navigation

Smart LDS Navigation with 14 types of sensor

Smart LDS Navigation with 13 sensor types

Good choice

Navigation

Smart LDS Navigation with 14 types of sensor

Best choice

Cleaning System

Cyclone 3D Cleaning System

Navigation

Smart LDS Navigation with 13 sensor types

In this review, we have highlighted the similarities between the two models and most importantly, the differences. But before that, here is an introduction of the two models.

360 is a Chinese brand that is synonymous with Smartphones and lately, robot vacuum cleaners. The 360 S6 is an upgrade of the earlier 360 S5 model.

The new model will cost you a few more bucks but for justified reasons. First, it comes with a mopping function meaning the S6 will sweep, mop, and vacuum simultaneously. You don't have to invest in a new dedicated robot mop.

The new model also improves on runtime with a new LG Li-ion battery among several other additions.

Also known as Xiaomi Vacuum 2, the S5 is the flagship model from Roborock after the little-known Chinese brand broke away from its parent company, Xiaomi.

This vacuum is an upgrade of the previous model, Xiaomi Mi Vacuum which apparently, was manufactured by Roborock but under Xiaomi.

Among the new features, it boasts is 2-in-1 cleaning – it will vacuum and mop simultaneously.
360 s6 vs. Roborock S50 Similarities
Cleaning orientation – The Roborock S5 and 360 S6 all come with 2-in-1 functionality. They will sweep, vacuum, and mop simultaneously. In addition to the standard features of robot vacuums, the duo is equipped with a water tank and mopping cloth for wet mopping.
Primary brush – The two vacuums have a similar V-shaped bristle brush with the only difference being the color; otherwise, the dimensions are the same.
Filtration system – Both units use HEPA style filters with the difference being the type only; Roborock uses standard HEPA style filters while 360 has H11-grade washable high-efficiency 3-stage HEPA filter.
Navigation system – 360 and Roborock all come with a SLAM algorithm for navigation and a host of obstacle detection and cliff sensors for localization and preventing accidents.
2,4GHz Wi-Fi – Roborock and 360 come with 2.4GHz Wi-Fi compatibility, and this is the bridge for smart connectivity.
App operation and voice prompts – Roborock and 360 can be operated from the Mi Home App and 360Smart Home App, respectively. They also have voice prompts, but the 360's voice is louder and more audible than Roborock's.
Zone cleaning – This is a feature that allows homeowners to choose a specific area to be cleaned. Both units have Zone Cleaning. On Roborock, simply tap the area you want to be vacuumed while in the 360, draw a rectangle on the specific area you want to clean.
Manual drive – You can also control the robots manually. Roborock can be controlled using the joystick or buttons, but 360Smart supports only the joystick on the app.
Digital boundaries – Unlike Roombas, these two use digital boundaries. You don't need Virtual Walls nodes or physical markers. Draw the boundaries on the respective apps, and that's it!
360 s6 vs. Roborock S50 Differences
Design & dimensions – Even though they are both round-shaped with turrets at the top, the user interface layout and button positioning is different with 360 having a turret more affixed to the top while that of Roborock is near the center. The two vacuums have the same 7.72lbs weight and 13.78-inches diameter, but Roborock is thinner at 3.78-inches compared to the 360 S6 which is 3.94-inches.
Suction power – Both vacuums have exceptional vacuum power, but Xiaomi is still the industry leader with 2000Pa while 360 S6 trails with 1800Pa.
Bin and water tank – The 360 S6 has a 0.4L bin and a 0.15L water tank while the Roborock S5 boasts a larger 0.5L bin but a negligibly smaller 0.14L water tank.
Side brushes – Roborock S5 comes with a single side sweeping brush, but 360 has been designed with dual side sweeping brushes.
Autonomy– The two vacuums will recharge and resume cleaning automatically, but they have different runtime. Roborock S5 has a 5200mAh battery that lasts it for up to 150 minutes while the 3200mAh LG 18650 Li-Ion battery will do an average of 90 minutes.
Floor mapping – While the two robots will scan and map your house plan methodically, the 360s will store the floor plans and has a memory of up to 10 plans. On the other hand, Roborock creates a new floor plan for each cleaning session.
Localization – While the 360 may know its location when placed in any part of the house, Roborock has to rebuild the map to know its location.
Climbing threshold – Though both models have quite similar offroad wheels, Roborock is better as it can climb obstacles as high as 20 mm / 0.78 inches whereas the 360 can't go over obstacles higher than 15 mm / 0.59 inches.
Who Should buy Roborock S5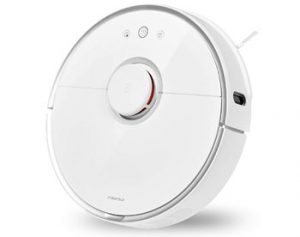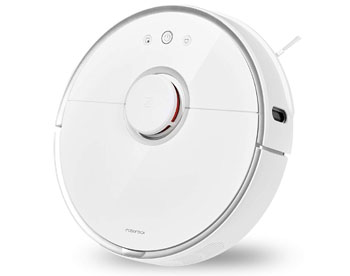 The S5 is an excellent purchase for all bare floor owners and mainly hardwood. The mopping technology ensures minimal water contact and as you know, water and moisture damage hardwood floors. Buy this robot vacuum if you have shags and high carpets as well because of the industry-leading 2000Pa suction power.
Pet owners will also like this cleaner as it will not only pick up the pet hairs but also wipe the pet paws and dog urine stains from the floor.
The S5 is also the best choice for smart home enthusiasts as it works with Google Assistant, Home, and Amazon Alexa functions the 360 doesn't support as of yet.
Buy this model if you also have large apartments as it comes with the longer runtime to ensure the entire floor is covered on a single charge.
Who Should buy 360 S6?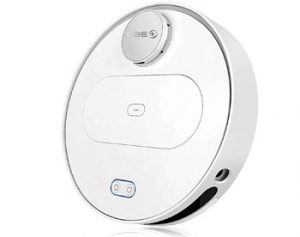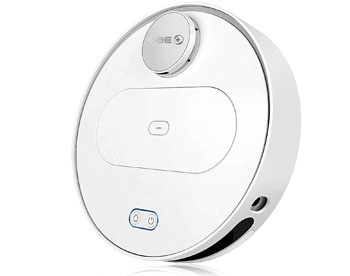 The 360 S6 is a great deal if you are a budget buyer as it costs almost $100 cheaper than the Xiaomi Vacuum 2 and doesn't compromise on any of the basic features or cleaning power.
The vacuum offers exceptional cleaning on bare floors and low to medium pile carpets and shag. It is also suitable for allergy sufferers courtesy of the three-stage filtration system though a true-HEPA filter is the most desirable.
The 360 S6 will also be suitable for busy homes with pets because of the silent mode, which is quiet enough to allow you to concentrate with other work and doesn't intimidate pets with the loud noise.
Frequently Asked Questions
Roborock 360 s6 vs Roborock S50: which robot vacuum is better for carpets?
Roborock 360 s6 has 1800 Pa suction, a 400 ml dustbin, and an excellent roller brush. We highly recommend this model for carpet and pet hair cleaning. Still, Roborock S50 can offer higher suction up to 2000 Pa and a slightly bigger 500 ml dustbin. That`s why it also provides a bit better carpet vacuuming.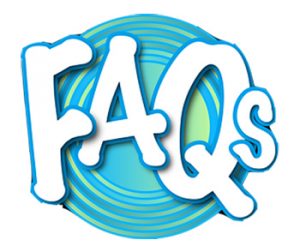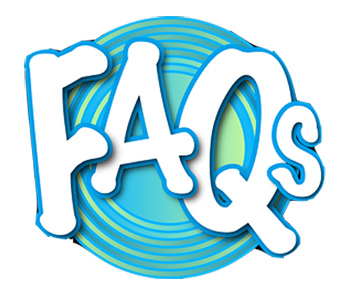 Roborock 360 s6 vs Roborock S50: which robot vacuum has better battery?
Though Roborock 360 can run for up to 2 hours, Roborock S50 outperforms its brother in terms of battery life. This vac uses a 5200 mAh battery for 150 minutes of cleaning.
What do LED ring indicator lights of my Roborock 360 s6 mean?
Your Roborock 360 s6 ring can be blue, red, or purple. Blue light means normal working, charging, or stable WiFi connection. If it turns red, the battery is low and requires charging. Purple light means that the device is ready to connect to WiFi.
How long can I use my Roborock S50 before water is over?
Roborock S50 comes with a 140 ml water tank. This amount of water and battery capacity allow it to mop floor during 45-60 minutes.